Post by realview on Jan 8, 2020 0:53:49 GMT
Tale of the tape:Toni Garrn:
Age: 27
Height: 6'0
7-3 (7KO's)
Vs
Gemma Atkinson:
Age: 35
Height: 5'9
21-30 (19KO's)
Former FCBA welterweight champion
To start off this year of Golden Gloves polls, we have two welterweights that will be hoping to have a BBU welterweight title around their waist sometime before the end of the year, with Toni Garrn and Gemma Atkinson both wanting your votes.
First we'll start with the German model Toni, she came into the BBU in 2016, with a lot of people seeing her as someone dangerous to the elite of the division.
Her biggest fights have been against the likes of Hilary Rhoda, Bo Krsmanovic and Hailey Clauson, only the best have been able to put a dent in her record with two of her defeats being in BBU title shots.
Her biggest strength is her hand speed mixed in with her height, she makes it difficult to step inside her reach when faced with combinations slamming into your face.
The biggest weakness is two fold, her inside fighting isn't great due in part to her height, she also has yet to both she can do it on the biggest stage, two title defeats prove that.
Now let's discuss the soap star Gemma, she has had an interesting career since making her debut in 2008, she lost that fight but has went on to the great heights of being a champion in the FCBA.
She has fought the likes of Amanda Righetti, Kate Upton and Bridget Regan to name just a few of the top fighters she has stepped in the ring with, it's hard not to think of an elite fighter she hasn't faced in her career.
Her biggest strengths are her power, you can see in the ring how much her fitness comes into play in fights, with her enjoying being physical with opponents in some amazing slugfests.
But she is starting to look a little aged in the ring, she has struggled to get on a constant run of wins behind her due to the fact her speed looks to be going, relying on using her power to even up fights.
That's the fighters, as always go down to the bottom of the post to vote on who you feel would win this match up, here are photos of the fighters to hopefully help you make your minds up.
Toni Garrn: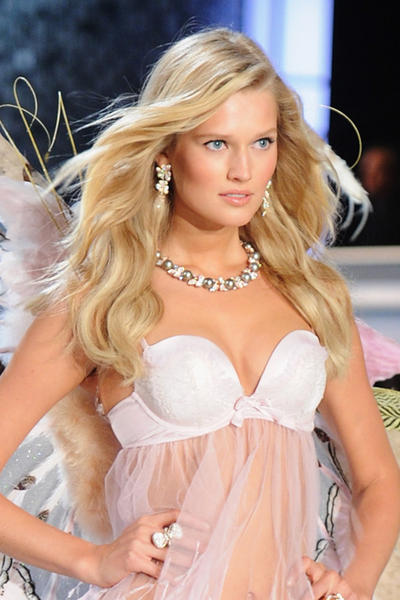 Vs
Gemma Atkinson:
To vote here is the link below:
vote.pollcode.com/58111473
Remember the result will be announced next Wednesday morning, so please try to get your vote in as soon as you can, thank you to everyone who does vote.