Post by girlsfriday on May 26, 2020 23:47:01 GMT
Vs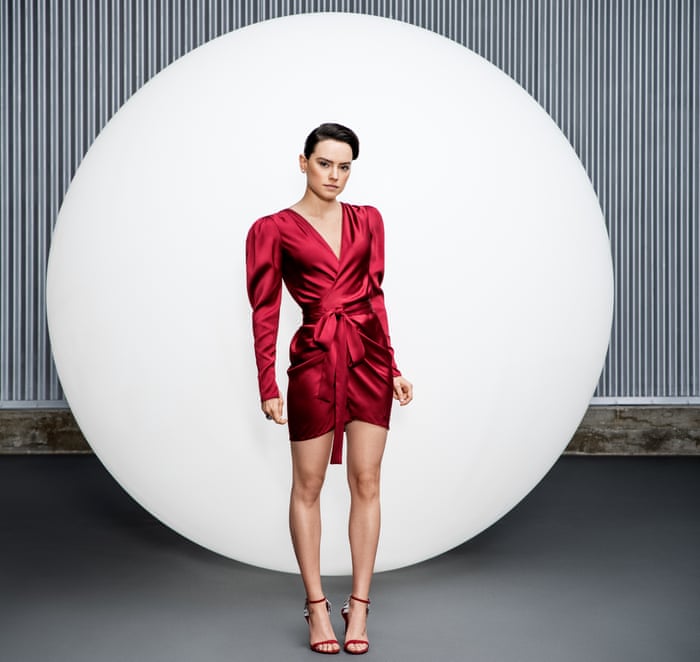 (Written by Girls Friday/Results by Lookout!)(Lookout! Atlantic Boxing vs Knockout Babes)Intro:
The first of our two big title fights sees Alice Eve challenge Daisy Ridley for the title, can Alice complete a dream start to the year and take home the gold or will Daisy be able to continue her unbeaten run in the BBU?
Alice is 37 years old; she stands 5'5 ¼, holding a record of 13 wins, 11 coming by way of knockout, 11 defeats with 1 draw.
Daisy is 28 years old; she stands 5'7, holding a record of 19 wins, 18 coming by way of knockout, with 8 defeats, she is the current BBU bantamweight champion, this being her second defence.
This fight has come around because of Alice winning this years Contender Six tournament, beating the likes of Rose Byrne and Lacey Turner to become the number one contender to this title.
While Daisy since entering the BBU has looked unstoppable on these shores, going unbeaten in six fights with her biggest being her claiming the title off tough Irish lass Katie McGrath in a barn storming to end last year on a high.
So there is plenty of excitement at the press event, both women stepping onto a stage where the weigh in will also take place for this contest, the fighters are wearing silk robes to cover their impressive bodies for now.
First on the scale is Alice, she slips off her red robe with gold leaf patterns running down the sides, revealing her toned body in red bikini, raising her index finger on her right hand to tell the press she is number one, she comes in at 113lbs.
Now it is Daisy's turn as she drops her baby blue robe behind her, she flexes her arms as she has a beaming smile, the champion coming in at 116lbs as her flawless body looks amazing.
There's a face off for the cameras, fists raised as they stare each other down, the title held between them by a BBU executive to show the world why this fight is so important.
After that is done and the women shake hands, they are handed microphone's so the press event can begin in earnest, Alice as challenger getting to speak first.
"If you told me this time last year I'll be in the ring after winning a tournament and now getting a title shot, I would tell you to pinch me because is this all real" jokingly says Alice as she grins.
Nodding as she gets a bit more serious, the blonde continues "when my stable put faith in me to represent them in the Contenders event, I knew I had to work harder then I ever have, day in and day out I've worked on everything to reach this point, while I respect Daisy, to finish this journey I must and I will take that belt off of her"
Daisy nods all the way through Alice's speech, she replies "I have to say straight away that I followed all the tournament fights, you were truly impressive in every fight, whether you were a strong front runner or come from behind to overcome, you showed it all" Alice mouthing "thank you" for the sign of respect.
Getting her title put around her waist by her coach, Daisy taps it as she adds "but this is staying with me, I have had to reinvent myself too, I was floundering in America and I came to the BBU to be home, I found myself again and I now have a stable that loves me and has helped me reach this level, while I like you I can't let you take what I have worked for"
There's a nod of recognition between them, while there's plenty of respect for the other fighter in front of them, the black strap with the gold plate on the front that says "BBU bantamweight world champion" on it is more important to them then anything else right now.
Fight night; Alice comes out first with her coach Nicole Ritchie, the BBU Arena is pumping as the crowd stand to cheer her arrival, Alice waving to the fans as she looks excited to finally get her chance at glory.
She is wearing a red sports bra, matching trunks with "Eve" across the waistband in gold letters, red shoes and gloves, her hair is tied back into a fighting ponytail.
Stepping through the ropes, Alice heads to the center of the ring to yell "this is my time!" Her fans roaring at that proclamation, with Alice getting serious as she shadow boxes in her corner to get ready for the biggest night of her career.
The arena chants the name of the champion as she now steps out through the curtain, Daisy's coach holds up the title for the world to see as Daisy follows, she blows kisses to the crowd.
Daisy is wearing a blue sports bra, matching trunks with "Ridley" in white letters on her waistband, blue gloves and shoes, her brunette hair is braided for battle.
Climbing through the ropes into her corner, Daisy mounts the bottom rope in her corner, arms in the air as she takes in the electric atmosphere in the arena, hopping back down so she can go through her warm up routine.
The referee brings the fighters together, where the ref holds the belt between the fighters, whose eyes are firmly on the other, neither blinks as any advantage they can get mentally in this face off us important to them.
Instead when the referee asks them to touch gloves, they touch them up respectfully before returning to their corners; once everything is set, the bell is rung to start 10 rounds of BBU bantamweight title action.
Round 1:
"Ding" after a fist bump of respect, both fighters get started right away with jabs and straights, throwing testing combinations, seeing what they can land as they find out how good the others reflexes are.
It's Daisy who seems to have come out the gates the quicker, drilling a double jab to the mouth of the challenger, moving back to range when she nearly gets caught with a left cross.
The speed and the reach advantage of Daisy on show, Alice needing to tighten her guard, the blondes not working as hard as Daisy, purely because she has to find a way around the two or three punches flying towards her.
Heading into the final minute, Alice finds a way to the inside, ducking under a straight so she can land an uppercut to the body, an overhand left doesn't land flush, it does push back Ridley a step though.
Leading to a fanatic finish to the round as both let their hands go in these hard fought inside exchanges, not all punches land clean, the ones that do though cause groans from the person being hit.
The round ends with the champion looking satisfied with her opening stanza, giving Alice a taste of what she can expect tonight, with the Knockout Babes coach praising her work rate out the gate.
Round 2:
Circling again at the center of the ring trading two or three punches at a time, Alice is looking for ways to cut inside the reach of Ridley, who is doing a great job keeping her back to the outside.
A jab/right cross combo to the face of Alice makes her take a step back, Daisy maybe getting too confident as she steps forwards and eats a left cross to her cheek to remind her Alice is a dangerous challenger.
Who steps inside after feinting with her jab, instead she steps to the right then lands a straight to the cheek of Ridley, with Eve following with a left to her ribs.
Classic hard hitting exchanges on the inside now, Alice makes herself more compact as she uses her experience, little nudges with her left the referee doesn't notice opens up Daisy to more bigger punches.
Back along the ropes goes Daisy, who tightens her guard, Alice picking her punches though to find gaps in that defence, mostly having success with hooks to the body as Daisy grunts out.
Clinching with Alice, Daisy stops the momentum of the challenger, the referee splits them apart so they can work, trading single punches as Daisy boxes off the back foot to finish the round.
At the bell the Lookout! Corner definitely believe that has evened the scoreboard again, telling Alice to keep up the body work to wear down Ridley.
Round 3:
Using more feints to find gaps in the others defences, both are showing off their boxing talents, the opening thirty seconds sees them going back and forth.
Till Alice slips a jab to drill in a right under the ribs of the brunette, she gets in closer, where she looks the better fighter, bullying back Daisy with piston like body shots.
Near a corner goes the champion, using her left forearm to nudge back Alice, Daisy is able to move around the ring with her stiff jab pounding into the mouth of Eve to keep her back.
After the half way point of the round, Alice parries a jab so she can hammer in a left hook to the body, a right then follows straight into the abs of Ridley, who finds herself being knocked back again, her coaches not looking happy understandably.
When the round comes to a close with Daisy on the ropes, Alice pumps her right fist in the air, Nicole rubbing her shoulders down as she tells her "great job babe, this is your moment to shine" Alice taking on fluid as she looks ecstatic how things are going.
Round 4:
Letting Alice come at her more, Daisy is boxing off the back foot, catching the challenger with double jabs and cross punches to ward off Alice.
Alice slips under a straight to hammer in two body shots, grazing uppercut that makes Daisy back off, the blonde wanting to continue knocking back Ridley.
But a left cross hits Alice in her ear, a right smacks the challenger to her cheek, allowing Daisy to get her way off the ropes, getting back behind her jab as she moves side to side.
The champion able to control the action, keeping back Alice mostly at range, shoving her back each time that Eve gets in closer to work.
Late in the round Alice manages to force a fiery exchange between them, crowd roaring them on as the sound of leather on flesh rings out, sweat flies onto the air.
The round comes to an end with both women nodding to the other, sitting on their stools getting washed down, neither seems able to hold the other down for long in this clash.
Round 5:
Looking to quicken the pace up, Alice is stalking Daisy around the ring, taking a few clean hit to her cheeks to get in some cross punches, mostly hammering the body of the brunette to make her hiss.
A missed right though leaves Alice open to a left across her chin, SHE IS UNBALANCED AS AN UPPERCUT SENDS HER STUMBLING DOWN TO HER BACK!
The champ raising her fists in the air while heading to the neutral corner, 1...2...3...4.. Alice sits up rubbing her jaw, blinking to clear her vision, 5...6...7.. Getting to a knee, 8.. Alice gets to her feet with a nod to the referee she can continue.
They resume with Daisy looking to land a big shot, Alice showing her defensive skills to take most of the blows on her gloves, Alice landing to the body of Ridley when she can.
A double jab to her mouth opens Alice up to a right across her lips, blood starting to flow from a cut to the bottom lip of Eve, she finds herself being pressed to the outside of the ring.
The bell rings to end the round, Daisy taking a big step in the fight with this knockdown, her coach wiping her face down as they tell her "you've got her rattled, this is your fight to lose"
Round 6:
Daisy comes out her corner looking full of confidence, trading stiff straight shots with Alice, she knocks back her smaller opponent after landing to those bloody lips.
When Alice takes a left hook across her face, she clinches up before she can be pressed into a corner, Daisy trying to break free as she knows she can't waste this momentum.
Pulled apart by the referee, Daisy continues on the front foot, she misses with a left cross as Alice dips under it, a right slams under the breast of Ridley before a left lands clean to the ribs.
At the half way point they start trading more in close range, Alice pushing her way to the inside as they slug it out, especially to the body when they grind foreheads.
Final minute to go, Daisy manages to create space with her left forearm, drilling a right into the mouth of Alice, who winces as she backs up, Daisy pressing her back towards the ropes.
The round soon ends with Daisy getting cheered as she pumps her right fist into the air, she is controlling this fight now, though she still hasn't dealt with Alice yet.
With Alice getting washed down, some of her blood dripped onto her boobs, Nicole telling her to pick her spots better if she is to turn things around here.
Round 7:
Sticking to what has been successful, Daisy trying to pin back Alice behind her gloves as she moves side to side with her stiff quick fire jab, several getting through to snap back the head of Eve.
Stepping in with a right hook, Daisy misses and eats an uppercut to the body that looks to wind her, an overhand left/right smack the brunette across her cheeks to knock her back.
Momentum changing as Alice drives Daisy back to the ropes, drilling in body shots as she makes the champion gasp out, Daisy dragging Alice into a clinch.
Broken up by the referee, Daisy is able to get a double jab/straight combo to the face of the challenger to send sweat and blood into the air, stopping Alice from getting in closer for the next thirty odd seconds.
Before the bell rings, Alice manages to land another stiff straight to the stomach of Daisy, another left to the ribs follows as the champion is looking sore.
Returning to their corners as the bell dings, Alice getting a pat on the back by Nicole, who tells her "you've got her hurting, this is your chance!" Alice thudding her gloves together as she stands up for the next round.
Round 8:
A hint of worry on Daisy's face, she isn't as aggressive now, pounding her jab into the mouth of Alice to cause her to yelp, keeping her at range.
Alice moving her upper body more as she looks to close that gap, feinting several times to create an opening, where she drills in a right liver of Daisy.
Who groans out as they fight on the inside, another liver shot has Daisy bending over, AN UPPERCUT LANDS FLUSH ON THE CHIN OF DAISY, GUMSHIELD GOES FLYING AS RIDLEY FALLS FLAT ON HER FRONT, ARMS OUT AT THE SIDE!
Alice looks down startled herself at what has just happened, referee nudges her to the neutral corner, 1...2...3...4.. Daisy is groaning but not moving, 5....6....7.. Her coach telling at her as Nicole across the ring is looking to the heavens, 8...9...10 that is it! We have a new champion!
Winner and New BBU Bantamweight Champion Alice Eve KO Round 8After:
What a story of Alice's return to the ring at the start of the year, the comeback is complete as Alice falls to her knees with tears in her eyes, finally she has risen to the top of the mountain.
While Daisy is helped to be pushed to her side as smelling salts help wake her up, but she is woozy and a stretcher is brought into the ring, Alice even looks worried as she goes over to the former champion.
Daisy gives Alice a thumbs up as she says she will be OK, pushing the stretcher away with her foot, her coach telling her not to be too proud, but she won't leave like that.
Instead after Alice helps her to her feet and they embrace, Daisy is helped out the ring as her coach acts like a crutch, the crowd give Daisy a standing ovation for her efforts, though when it fully sinks in she has lost the title, it will be interesting to see how she reacts.
Inside the ring Alice wipes tears from her eyes, this has been years in the making for her, she heads to the center where the BBU executive holds the bantamweight title, placing it around her waist to a loud "you deserve it!" Chant.
Blowing kisses to the crowd, Alice walks around the outside of the ring thanking the fans for their support, Nicole even has a tear in her eye for seeing all of Alice's hard work pay off.
Heading up the aisle, who will be the first to challenge for the title? For now Alice will take the time to celebrate the win, Nicole promising her champagne in the back.