Post by girlsfriday on Sept 2, 2020 16:29:04 GMT
Rachel Shenton: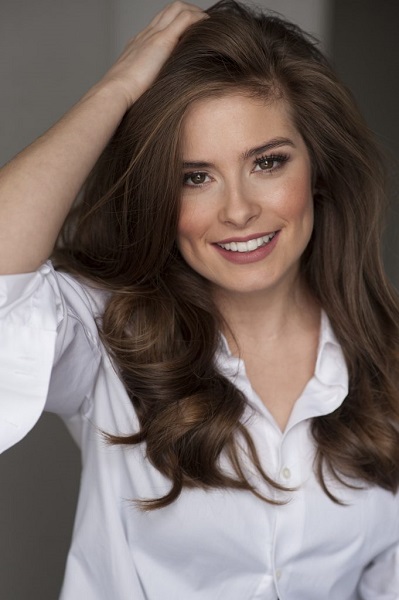 VS
Mikie Hara:
Tale of the Tape:Rachel Shenton:
Age: 32
Height: 5'2
3-4 (3KOs)
Vs
Mikie Hara:
Age: 33
Height: 5'4
13-4 (12KOs)
Former BBU flyweight champion.
(Fight Club UK vs Front Street Japan)(Written by Girls Friday/Results BBU)Intro:
We are on the Gold Coast for an international beach boxing bout, England's Rachel Shenton and Mikie Hara both face off here, with both wanting to make a major statement in the flyweight division with a win.
Going into the fight Rachel is the one on better form, winning her last two fights, though they were against Sammy Winward and Zoe Lister, with her last fight being over four years ago in 2016!
On the other hand Mikie has lost her last three fights to Tiffany Mulheron, Marnie Simpson and Ivana Baquero, her last win ironically was also back in 2016, though that was against Jeanette Biedermann.
Understandably with her new show the remake of "Creatures Great and Small" coming on TV's soon, Rachel is in a great mode as she talks to BBU TV's Georgie Thompson the week before the fight on the beach the ring will be on, Rachel sitting on a towel enjoying the view as Georgie sits on her own towel near her.
Asked about how she is feeling, Rachel replies "looking at this sun right now is tranquil, I assume you mean my fight with Mikie, well she is a former champion so by far this is my biggest fight right?" Georgie nods to show she certainly thinks so.
Rachel smirks as she says "but the thing is Mikie has lost that killer instinct, what made her the most fearsome fighter in all the BBU is gone, this Mikie is just a broken shell of that woman, I hold no fear for her"
After putting on her sunglasses, Rachel finishes by saying "as you see there isn't a cloud in the sky here, Mikie certainly isn't going to rain on my parade Georgie, I am going to bury the rest of her career right here" laying down to sunbath as she seems supremely confident.
The Front Street Japan stable though is basically on lockdown around Mikie, no interviews are giving to journalists, other then a few rumours that Mikie wants to fight Ziyi Zhang after the Chinese fighter made it known she wants to get her hands on Mikie.
Fighting time, there are two bleachers set up to hold the crowd, the ring posts are set directly into the sand itself, as the judges table sits with the sea behind them, two cameramen film the action.
First out onto the beach comes Rachel with coach Katie Price, she looks in a good mood still as she gives the fans a wave as she struts around the outside of the ring, only stopping so she can step through the ropes into her corner.
The actress is wearing a red and white bikini top, red bottoms with matching gloves, her hair is tied back into a ponytail for this fight, Rachel warming up in her corner by shadow boxing.
Mikie now heads out with her coach Kei Mizutani, she looks deeply serious as she marches towards the ring, not paying any attention it seems to the crowd as she steps into the ring, more focused on getting to her corner.
The model is wearing a white bikini with matching gloves, her hair is braided, she is stretching in her corner as Kei tells her to make light work of Rachel, the former champion nods as her attention then turns to her opponent with cold calculating eyes locked on her.
Coming to the ring center, the clash of personalities can be seen perfectly, Rachel with a cheeky grin compared to the stone faced Mikie as they come face to face, coaches staring holes through each other too as things are clearly tense.
The referee tells the fighters to touch gloves, Rachel slams hers down on top of Mikie's showing she has no respect for the former champ, who just nods as if to say "oh that's how it is" jogging back to their corners, once ready the bell rings to start 10 rounds of flyweight action.
Round 1:
"Ding" coming out their corners to a cheer, both fighters circle at the center, left loose on both as they trade jabbing drills, testing out their opponent, Mikie winning the exchanges with her extra reach.
Though it isn't long before Rachel surprises her opponent by changing the tempo up, feinting with a jab before she dips down under Mikie's to come over the top with an overhand right to the jaw.
She then uses her left forearm to push back Hara, Shenton banging to the body with three short sharp hooks, causing Mikie to groan out, Mikie giving Rachel a shove to open up the gap between them again.
Rachel hot off her early success tries to close down Mikie again, this time though she is met by a quick fire jab/straight combo, followed by a left cross to now drive back the English star.
Momentum now switched in the second half of the round, Mikie taking the ring center as she lands more combinations, Rachel landing more single punches before being met by the hand speed of the Asian fighter.
The second of the ten second warning rings out, leading to a hectic toe to toe exchange to the delight of the crowd, heads get turned as they plant their feet to add extra power to their shots.
At the bell they stop as the referee looked ready to risk jumping in, an evenly fought round in most peoples eyes, with the fighters getting praised by their coaches, though several things to fix if they are to be the one coming out on top.
Round 2:
Rachel is moving her upper body more to be harder to hit, allowing her to close the gap more quickly to force some heated exchanges on the inside, Mikie not doing badly in them, just Rachel is sneaky with some punches right near the waist band of Hara's bottoms that makes Kei shout at the referee to get those punches up.
Backing Mikie on the ropes after bodying up to her, Rachel slams in two hooks across the boobs of Mikie, who lowers her guard by instinct, she gets punished by an overhand left across her jaw.
Needing to clinch up with Rachel, Mikie is looking upset with herself as the referee is needed to step in to pull them apart, Rachel bouncing on her toes smirking as she is growing in confidence.
Though again she proves too keen to rush Mikie, earning herself a stiff double jab square on her forehead, Mikie sidesteps a lunging left hook to counter with a right to the side of Shenton's face.
Final moments of the round sees Rachel being forced to box around the outside of the ring, she slips a straight though to pound in a right under the ribs of Mikie, then an overhand left to the side of her head just as the bell rings to end the round.
A good strong round for Rachel as she jogs back to her corner beaming, Katie wiping her down with a sponge looks ecstatic herself by the start of her fighter against a possible future hall of famer.
Round 3:
Clearly wanting to keep the tempo up, Rachel is keeping moving forwards as Mikie now starts to box off the back foot, jabs and straights being exchanged as they fight around the ring kicking up sand.
Rachel misses with an overhand right, Mikie instead sidesteps to Rachel's left before popping her in the face with a jab/straight combo, then she buries a left on the belly button of the actress to make her groan out.
Suddenly Rachel is finding herself being beaten back to the rope, Mikie banging in the punches between her mitts with a rock'em sock'em approach of just throwing straight piston punches.
Blood runs from the nose of Rachel, who is forced to clinch up when her back touches the turnbuckles, Mikie is trying to break free as this has been by far her best sustained moment in the fight so far.
After they are broken apart, it's clear the wind has been taken out of Shenton's sails, she is boxing more defensively as the script has been truly flipped around, Mikie now the aggressive on as she switches up her targets.
At the conclusion of the round, Rachel wipes her nose to see the blood has a good steady flow to it, Katie needing to stop it as she yells at Rachel, wondering what the hell went wrong there.
In the Front Street Japan corner, Mikie has a laser like focus firmly on her opponent, Kei gives her a drink while wiping her brow, telling Mikie in Japanese to keep showing Rachel whose the boss in that ring.
Round 4:
Rachel looks happy that the bleeding has stopped, though as she tries to take the fight back to Mikie, she is being hit with precision punches to her face as she tries to close the gap, her guard opening up too much allowing a more easy target for Mikie.
Who slams in a double jab to the nose again, blood starts running from it as Rachel backs up, an uppercut scores to rock back the actress, FINALLY A LEFT HOOK SENDS RACHEL TO HER BACK AS IT LANDS ACROSS HER JAW!
Mikie doesn't celebrate the knockdown, she just heads straight for the neutral corner, 1...2...3... As Rachel blinks to clear her vision, turning her head to the right with blood dripping to the sand, 4...5...6.. Getting to all fours, Rachel is fighting to get up, 7...8... She is on her feet, raising her gloves though her eyes look wide, the referee wipes her gloves down before waving them to continue.
Gamely Rachel does manage to get inside the reach of Mikie to land two body shots, once the right hook slams across her nose though, Rachel is hurt again, Mikie banging in more punches to drive Rachel onto the ropes.
There isn't anything coming from the now sobbing Rachel, her belly is beaten by Mikie before an uppercut rocks her, Rachel nearly sitting on the middle rope as she takes another unanswered right across her face, THE REFEREE JUMPS IN AS THEY HAVE SEEN ENOUGH!
Winner Mikie Hara TKO Round 4After:
As they say form is temporary, class is permanent, Mikie seemed to find her old mojo in the ring today as she pounds her chest with her right glove while staring down Rachel, the referee staying between them as they are unsure if Mikie might go for the knockout as her eyes are firmly on her beaten opponent.
Instead Mikie turns to return to her corner, Kei standing in her corner now applauding her, putting a damp towel over her neck and shoulders, while she gives her a drink along with plenty of praise.
On the other side of things, Rachel has to be helped back to her corner by the referee, Katie looks furious with her but does work on patching up Rachel's nose, alongside plenty of yelling of how could she lose to a washed up fighter in her eyes.
Rachel is soon enough helped out the ring, she has a towel with an icepack inside held to her nose, tears still streaming down her eyes, Katie not looking so much a consoling coach, stomping off the beach herself.
Back in the ring, Mikie gets her left hand raised by the referee, she bows to each bleacher before she finally smiles, Kei coming over to pat her fighter on the back, a brighter future presenting itself after all the dark clouds around Mikie.
They step out the ring together, heading off the beach chatting away, plenty of talk amongst pundits is already about will Mikie be fight Ziyi Zhang next, for now it is all about Mikie showing a glimpse of why she was so feared in the flyweight division once before, maybe that Mikie is coming back.