Post by girlsfriday on Sept 30, 2020 20:13:51 GMT
Cara Delevingne:
VS
Champion - Miranda Kerr: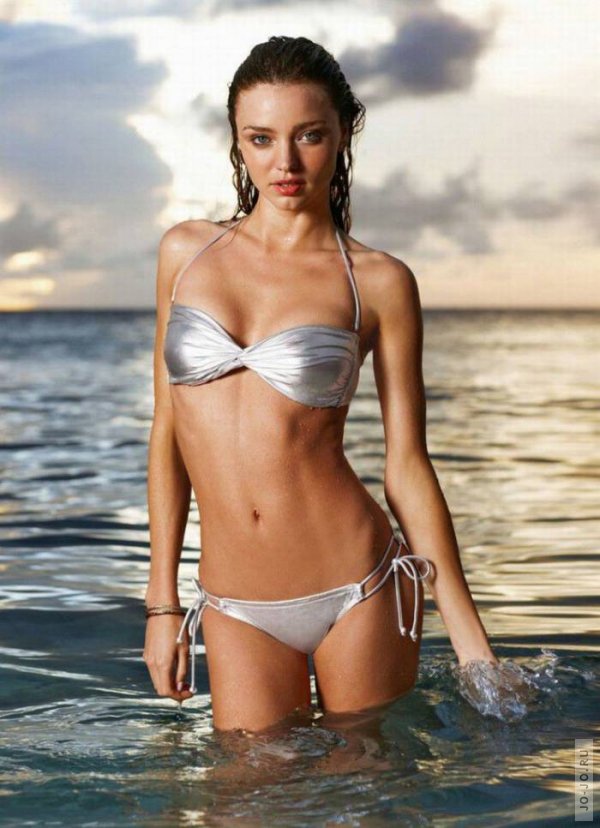 Tale of the Tape:Cara Delevingne:
Age: 27
Height: 5'8
W/L: 13-12 (13KOs)
European Cup tournament winner 2020
Vs
Miranda Kerr:
Age: 37
Height: 5'9
33-12 (31KOs)
Current two time BBU lightweight champion.
Former BBU bantamweight champion.
Former Queen of the Ice Hotel.
Winner of the Victoria Secret "War in Heaven" tournament.
(Free Agent vs Downunder Boxing)(Written by Girls Friday/Results by Lookout!)Intro:
Now it is main event time, Cara Delevingne tries to finally hold a linear title after her European Cup tournament win this year, Miranda Kerr begins her second ever BBU lightweight title reign tonight here in Cardiff in the BBU Arena.
This has been a great year for both women, Cara Delevingne went through four women (Sara Sampaio, Elsa Hosk, Karolina Kurkova and finally Doutzen Kroes) to become the first ever European Cup winner, now is all about taking that finally step to title glory.
On the other side of things Miranda Kerr seems to be on a second career high, the past two years were a mixed bag, defeating her best friend Alessandra Ambrosio to capture the BBU lightweight title has been a catalyst it seems, beating Yvonne Strahovski earlier this month to put her in line it seems to fight Kate Upton for the Queen of the Ice Hotel in the FCBA, defeating Cara here should cement she is back to her Juggernaut ways.
Before the fight both women came to the BBU arena for the weigh in and press event, both held inside the ring they are going to fight in as first Cara Delevingne heads to the ring with her best friend Suki Waterhouse and if reports are to be believed her girlfriend singer Halsey behind her.
Cara kisses both Suki and Halsey before she goes up the ring steps on her own, wearing a white robe with a red sash holding it shut, Cara stands next to her European Cup trophy held on a podium.
Miranda then heads out with her coach Nikki Visser, she is wearing a green robe with gold trim, hugging Nikki as she tells her to wait outside the ring like Cara's entourage on the opposite side of the ring, Nikki staring at them not looking too confident they won't try to get involved.
Climbing into the ring with eyes locked onto Cara, Miranda heads to stand next to the podium holding her BBU lightweight title, posing hands on her hips as cameras capture the moment, billed as the European champion against the world champion.
After that has happened, both women drop their robes behind themselves, Cara wearing a white bikini, while Miranda wears a green bikini, both coming together in front of the scales, posing fists up as they stare intensely into their opponent's eyes, clear they want to smash them out the way to leave with the BBU title.
They separate back to their titles so the weigh in can begin properly, Cara standing on the scales first coming in at 121lbs, she poses with hands on her hips looking stone faced as she stares right at the camera.
Then Miranda nods at Cara as she heads up to the scales, stepping onto them coming in at 124lbs, flexing her arms to show off her toned body to the cameras and towards her opponent, hopping back down as they are handed microphones.
First up Cara is the one to speak, telling Miranda "I will admit that you have been at the top a lot longer then me, you have become a legend in this sport amongst us models so you have my respect" Miranda nods at Cara in reply.
"Though you know I am here to take that title (points at the belt) and put it around this waist, I have clawed my way up after starting my career struggling, now I am in my biggest fight of my career, (pointing at the trophy behind her) this proves I can win the big one" adds the English lass as Miranda grins at that.
Miranda butts in before Cara can continue, telling her "look I respect how far you've come, hence I am giving you this title shot" taking a step towards Cara as she stares her down more intensely.
"You are not taking this title though, yes you did great to earn your trophy but to be a world champion is a whole other level, I have fought at the elite level throughout my career, you are just in my shadow" Miranda sternly tells Cara, who puts her hands on her hips while taking a step forwards.
The BBU committee member in the ring has to step between the girls as Cara tells Miranda "you better say goodbye to that title you arrogant cow" making the Aussie grin as she waves Cara to try to take it from her now.
Tempers settle down as both women turn their back to each other, Nikki patting Miranda on her back when she steps out the ring, Halsey and Suki hug Cara as they tell her that she'll batter Kerr.
Fight night, Cara steps out the curtain to the aisle first, her coach behind her as she blows kisses to the crowd, looking excited by this chance as she jogs down to the ring, stopping at ringside to high five her entourage before heading up the steps to the ring.
The English model is wearing a white sports bra, white trunks with red trim, her surname in Union Jack patterned letters on the waistband, white shoes, red gloves, while her hair is braided, she taps her cheeks as she looks to get into the zone.
Coming through the curtain now is the champion, Miranda walks down the aisle with Nikki holding up the BBU lightweight title for the crowd to see, Miranda looks relaxed as this is certainly nothing new for her, pumping her right fist into the air as she reaches the bottom of the aisle.
Getting into the ring, Miranda poses at the center of the ring with her arms at her side, wearing a green sports bra with green trim, matching trunks and shoes, green gloves with gold thumbs, her hair is tied back into a ponytail, heading over to her corner where she fist bumps Nikki before getting into her warm up routine.
The referee brings the fighters together at the ring center, holding the title between the fighters, each places a glove on the gold center plate of the belt, Miranda nodding Cara.
Then when they are told to touch gloves, the fighters slam theirs into their opponent's set with a crack of leather ringing out, both turning back to their corners as their fans are up on their feet cheering them, the bell rings not long after to begin 10 rounds of BBU lightweight title action.
Round 1:
"Ding" stepping out their corners looking very determined, neither rushes out to engage, instead showing respect to the others skills as they work behind their stiff jabs, looking for holes in the others defenses.
Miranda maybe showing too much respect as Cara darts inside with a straight to the chest of the champ, just missing with an overhand left as Kerr leans her head out the way, Miranda getting a taste of the speed of Cara.
Who shows some more of it when she ducks under a straight to bang in two left hooks to the body, again she just misses the big right over the top but is definitely taking control over the first half of the round.
Forcing Miranda to step things up by slamming a double jab to the top of her opponent's head, landing a sweeping right hook to give the English fighter a taste of her legendary power.
Forcing Cara back to the outside part of the ring as she takes the center, Miranda looks more comfortable now, even as Cara is blocking a lot of the punches aimed at her head, the ones that get through definitely have a sting to them.
Dodging a straight in the final moments, Cara lands an uppercut to knock back the champ to her heels, Cara presses her to the ropes to work away at the body till the bell rings to end the round with Cara looking to have taken the round with that late charge.
Round 2:
Looking to be more aggressive after being more tamer then usual, Miranda is digging more punches square into the face of Cara to force her back towards the ropes, pressuring the European Cup champion.
But she misses with a left cross and is punished with two body shots, before she blocks an overhand left as Cara moves back nearer the center of the ring, showing her speed off to knock back Miranda.
A left cross smacks Cara when she tries to sneak inside again, a straight to the mouth of Delevingne knocks her head back, slamming back the English fighter back towards the ropes.
Miranda landing some nasty looking hooks around the guard of Cara, who has to clinch up to the Aussie, Miranda pressing her back onto the ropes, trying to make it as uncomfortable as she can till the referee breaks them apart.
The final thirty seconds of the round sees Cara struck mostly on the back foot, Miranda stalking after her around the ring, trying to drill her punches through that guard into the face of her challenger.
When the round comes to an end, Miranda raises her right fist into the air showing Cara who won that round, Cara nodding with a steely gaze, both return to their corner listening to their coaches advice.
Round 3:
Now both are warmed up to the task, it is an evenly fought first forty seconds to the round, Miranda looking to bully back Cara, who shows off her flexibility to dodge before countering, though both are landing hard shots to the others face.
The deadlock seems to be broken when Cara dips under a straight to hammer in two rights to the body, landing a follow up overhand left to the jaw of Kerr to turn her head to the side.
Pressing forwards with her head down, Cara shows Miranda some of her own power, focused on the body of the older fighter, trying to wear her down, though Miranda is landing a few hard hooks back to the sides of Delevingne's body when her back touches ropes.
Nudging back Cara to open up space, Miranda is looking to make it a slugfest as she opens up with hooks, trying to catch Cara clean to rock her backwards, Cara shows she is smarter then to fall for that, leaning out the way of a right hook to come back with a straight onto the mouth of the Aussie.
Leading to Miranda covering up as she can't seem to bash her way out of trouble at the moment, instead only able to land single punches out her guard as Cara is sticking predominantly to the body to cause Kerr to groan.
At the bell Cara makes sure to raise her right arm in the air, Miranda bumps her with her shoulder as she returns to her corner, Cara smirking as she feels she is beginning to rent space in the head of the champion.
Round 4:
Using her jab more again to get the range, Miranda doesn't want to make any mistakes like the last round, though Cara is proving to be a hard target to hit with her impressive footwork to go with her flexibility.
It's Cara who again strikes first with a hard shot, burying her right into the body of Miranda, she then swings an overhand left that doesn't land flush but does enough to make Miranda retreat back.
Maybe that was a ploy by Kerr, who catches Cara coming in with a right hook to the jaw that sends some sweat flying, a double jab to the mouth of Cara cuts open her bottom lip, Miranda now turning the switch as she bashes back her opponent.
Cara finding herself needing to shield her head, which leads to Miranda switching to the body with some meaty hooks that has the challenger grimacing as she finds herself driven into a corner.
Pulling Miranda into a clinch, Cara looks out to the crowd, maybe for her friends support as Miranda bangs in some kidney shots before the referee can break them up, warning the champion to keep things clean.
The final thirty seconds sees Cara able to hold off the rampaging Kerr, banging in some sweet looking straights to the chest, while taking a few cross shots to her cheeks up till the bell rings to end the round with both seemingly even again on the scorecards.
Round 5:
Again it is hard to separate them in the early going, landing more punches now through gaps in the others guard, heads are getting knocked back to the delight of the fans.
Miranda lands a double jab/straight that reopens the bottom lip of Cara, knocking her back towards the ropes with more straight punches, Cara holds onto Miranda when her back touches the ropes, the glisten fighters grinding foreheads as Miranda tries to show she is the stronger woman in this ring.
Pried apart by the referee, the fighters move back to the ring center, where Miranda tries to land another two punch combo, Cara slips them to bang in her own left across the cheek of Kerr.
An uppercut knocks back Miranda as Cara turns up the heat in this back and forth fight, muscling up to Miranda as she uses her left forearm to keep the champ off balance while she works her into a corner.
Once Miranda is in that corner, Cara goes back to working the body of Miranda, she is gritting her gumshield as she is finding herself being beaten to the abs, see how strong they are under a sustained assault.
Pushing back Cara, Miranda comes back at her in the final seconds of the round, heads getting turned as they go toe to toe, the round ends with both shaking their heads as if to say "what the hell do I need to do?" As they sit on their stools.
Round 6:
Cara looks to be trying to find an extra gear, pushing forwards to land several punches to the abs of hee opponent, darting inside and out more as she wants to be more frustrating to her opponent.
Stepping in this time though leads to Miranda catching her with an uppercut, that looks to have rocked Cara as she finds herself being hammered back onto the ropes, head being snapped back by repeated shots.
Clinching up with Kerr, Cara's got a cut under her left eye to add to her misery, they are split apart with Delevingne looking to be struggling trying to keep back Kerr from coming after her.
While Cara's legs are back under her, she can't seem to get out of her shell, Miranda bullying her around the ring as things are starting to go only one way, Suki and Halsey have hands over their mouths looking ready to cry in the crowd.
The round comes to an end with Cara feeling the blood running down her right cheek, her coach wiping her cut to try to clean it, beginning to patch it up as the ringside doctor watches closely.
Across the ring Miranda gets a nod from Nikki who is smiling, sensing the Kerr freight train is ready to run over Cara's chances, though Cara looks determined to not let that happen judging by the intensity of her stare at Miranda.
Round 7:
Trying to protect that cut as she comes out, Cara is almost a one handed fighter at the moment as she is relying on her dodging skills to try to create openings to catch out the champion.
It isn't long before Miranda feints with a jab before crashing a right hook to the jaw of Cara, her legs look jelly before A LEFT HOOK SMACKS ON THE CHIN OF CARA TO SEND HER TRUMBLING TO HER BACK WITHOUT HER GUMSHIELD AS IT GOES FLYING! THE REFEREE CHECKS CARA AND WAVES THE FIGHT OFF WITHOUT COUNTING!
Winner and still BBU lightweight champion Miranda Kerr KO Round 7After:
Another marquee knockout for Miranda, who poses with her arms in the air as she stares down at Cara, Nikki rushes into the ring to hug the champion from behind as Miranda smiles for the first time since the knockout.
The coach of Cara alongside the ringside doctor check on her, using smelling salts to bring around Cara from her nap, she looks close to tears as it hits her what has happened, Suki and Halsey get out the crowd to check on her from the ring apron.
The doctor wants to do more tests on Cara, the coach with the doctor help Cara up so they can get her out the ring, Suki sitting on the middle rope so her best friend can make her way out the ring easier.
Getting applauded for her effort might make the sting of defeat not feel as bad, Cara can't hide the tears much longer as she is heard saying "I let you down" to her her entourage, they try to console her as she is still rubbery legged.
Inside the ring Miranda blows kisses to the crowd as she looks around the ring, the referee makes it official by raising her hand as Nikki gets the belt so she can place it around her fighters waist, the champion glistening under the light looking like a goddess even after seven rounds of hard fought battle.
Posing for the cameras with her arms flexed, Miranda is beaming as Nikki tells the camera "this is the best lightweight in the world! Never doubt her again" making Miranda look at her with a rye smile.
Once the formalities are done, Miranda heads out the ring with the belt now on her right shoulder, thanking the crowd for their support as she taps the title, saying she wouldn't be where she is without them.
Standing at the top of the aisle holding the lightweight title up, if there were still any lingering doubts on if Miranda still has it, tonight should be another example that she is still as fearsome as she always has been.