Post by realview on Jan 20, 2021 0:07:07 GMT
Tale of the Tape:Hailey Clauson:
Age: 25
Height: 5'11
18-8 (18KOs)
VS
Damaris Lewis:
Age: 30
Height: 5'10
11-4 (11KOs)
Current BBU welterweight champion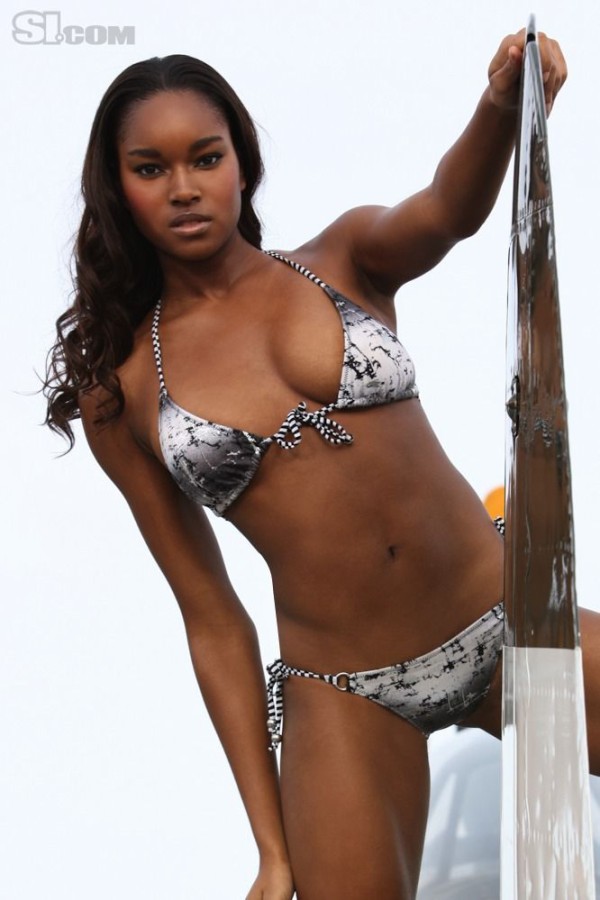 While we know Rozanna Purcell will be the next title challenger for Damaris Lewis"s BBU welterweight title, whether with the title or not; one match we would love to see is a fight between Hailey Clauson and Damaris, two big strong fighters coming into their own over the past twelve months.
Let's first start with the blonde bombshell from California, Hailey has mixed JMDD matches in with regular affairs through her career, just falling short in title matches so far but never looking overawed, now with more experience and becoming a real contender in many peoples eyes.
The biggest wins in her career so far are against the likes of Kelly Rohrbach, former BBU welterweight champion Bo Krsmanovic and she nearly defeated Kate Upton in 2019 to win the FCBA JMDD title.
Her biggest strength is her inside fighting, honed through her JMDD exploits, she has some great body punching that might be up there as the best in the division, along with knowing how to rough an opponent up when in tight with them.
Her biggest issue has been her ability at times to cut that distance down, sometimes she forgets to use her jab to at least gauge the range, which has led to some rude awakenings in her bigger fights in the past.
Now we turn to the BBU welterweight champion, someone who has just steam rolled her way to the top in the past year, New York model Damaris fought her way through the ranks in the end taking down Doutzen Kroes in October to claim the title.
That was of course one of her biggest wins in her career, that goes along with wins against Robyn Lawley, while one of the biggest highlights of her career was defeating Gemma Atkinson in a best of three series early in her career to cement herself as a potential star, which proved to be correct in the end.
Her main strength is her punching power, she generates real force behind her punches as she loves to plant her feet while twisting her body into punches, almost Wilder like in her punching ability to knockout opponent's.
The biggest downside she has shown is her temperament, she is riled easily as she seems to want the world to show her respect, including opponents, if you can get her anger up either you will meet a nasty demise at her fists or she'll be easy to hit, it has more tended to be option two.
That's the fighters, to vote please click the link below to pick who you think would win:
vote.pollcode.com/93328939
Remember that the result will be announced next Wednesday morning, so please get your vote in as soon as you can, thank you to everyone who takes part, we hope you are staying safe.