Post by girlsfriday on Feb 24, 2021 14:55:43 GMT
Daisy Ridley: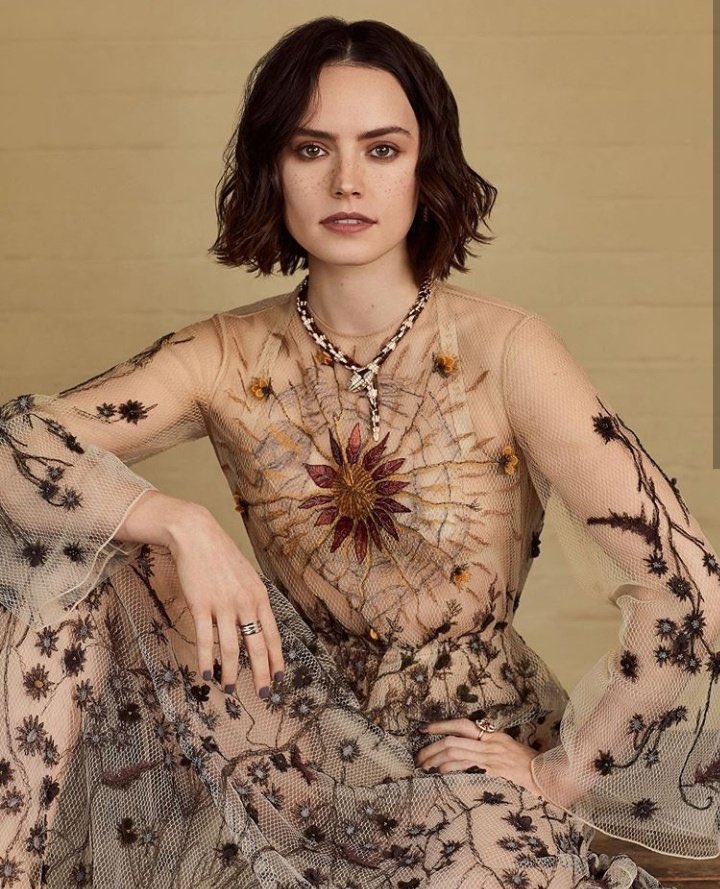 VS
Azealia Banks: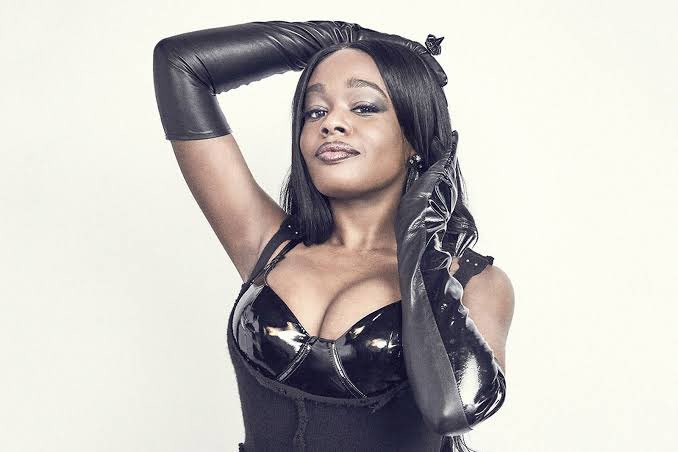 Tale of the Tape:
Daisy Ridley:
Age: 28
Height: 5'7
23-14 (22KOs)
Former BBU bantamweight champion.
Vs
Azealia Banks:
Age: 29
Height: 5'7
8-3 (8KOs)
(Knockout Babes vs Free Agent)(Written by Girls Friday/Results by Girls Friday)Intro:
Next up tonight we have two top bantamweight contenders clashing, former champion Daisy Ridley takes on Azealia Banks, the BBU Arena is the venue for this fight with both women trying to race to the top.
Form wise Daisy is on the rise back up the rankings, winning her last two fights against Rosie Jones and Fleur East, while Azealia hit a roadblock in Fleur, the odds say that Daisy should win but Azealia has the power to upset those odds.
The BBU TV reporter Anna Woolhouse first spoke to Daisy on the set of the TV station, Daisy smiling as she sat down in a blue figure hugging dress and matching heels, shaking hands before they spoke.
Asked about her feelings about this fight, Daisy answers "well last month was a tough bout against Fleur, I don't see this being any easier, Azealia can bang and while I know the theory is I should beat her because Fleur did isn't always true" Anna nodding along as she listens intently.
The Star Wars actress continues as she leans forwards "I am confident I can beat her, I need to prove to myself that I can make it back to the top, so there is no losing this fight for me" taking a deep breath as Daisy looks a little tense.
She is asked about how she feels moving back to the top is going, Daisy admitting "it has had bumpy days and some good days, I need to charge forwards and reclaim what is mine" smiling as she stands up, Daisy nods to Anna before she leaves.
Azealia on the other hand stays away from journalists, sticking to social media as she posts videos of her training, hitting a punch bag with a picture of Daisy's face on with the caption "#bytchbuster" under the post.
She posts a video with her putting down a sparring partner, she leans over the ropes wearing a red sports bra, red muay Thai style trunks and gloves, yelling at the camera "write me off all you want! Daisy I am coming to f*** you up!" Making it clear how motivated she is to win this fight.
Fight night, first out the curtain is Daisy with her coach Jennifer O'Dell, she is wearing a blue hoodie with "Knockout Babes est.2019" in white letters, she looks focused as she stares into the ring with Jennifer helping take off her hoodie.
Daisy is wearing a blue sports bra, matching tight trunks, shoes and gloves, her hair tied into a ponytail, stepping into the ring with a warm smile to the crowd, then goes through her punching drills with O'Dell yelling at her as they want her fully focused on the task at hand.
Azealia now comes out with her coach following behind, she has an American flag pattern robe on with the hood up, stepping down the aisle with her eyes locked straight ahead as she looks in a menacing mood.
The robe is taken off to reveal a red sports bra, matching shoes and gloves, American flag pattern trunks, her hair is in a ponytail too as she climbs into the ring, after giving Daisy a hard look, she heads to her corner to warm up.
Banging her gloves together as she comes to the ring center, Azealia trash talks the quiet Daisy, who is staring hard at the singer, the referee staying in close in case Ridley loses her temper or Banks decides to step over the mark.
When told to touch up gloves, Daisy offers hers but Azealia turns her back on her, Daisy shakes her head as they return to their corners, the referee gets the nod from the fighters they are ready, the bell rings to start 10 rounds of bantamweight action.
Round 1:
Out they come with their contrasting looks, Azealia more flat footed of the two as she enjoys using her power, Daisy already up on her toes flashing out her jab, landing the crisper punches in the opening moments as Banks can read Ridley so easily out the gates.
It takes thirty seconds for Azealia to land her first real clean punch, landing a one-two as Daisy steps more towards her, but when she tries to land a big right hook, the English fighter is able to move back out of trouble in time.
Maybe learning from her fight against Fleur last month, Daisy is keeping Azealia firmly at range, peppering the American fighters face with pinpoint punches as she works a little more then she usual does in an opening round, not letting the hammer fisted opponent in as easily.
Azealia isn't that easy to keep back, with less then a minute to go she deflects a jab as she bangs in a left cross to the cheek of Ridley, crowding the Star Wars actress as she muscles her back to the ropes, forcing the exchange on the inside as grunts and barks can be heard from the fighters.
At the end of the round Daisy probably took it, Azealia showing it won't be such an easy night though for the actress, who is told off Jennifer not to switch off so easily, Azealia on the other hand told to close that gap more quickly by her own coach.
Round 2:
More movement as expected by Ridley to start giving Banks a little bit of a headache, Daisy slamming in her jab like a piston, doubling it up more often as Azealia is gritting her mouthpiece in the first sign of frustration.
But the singer shows her own prowess off by slipping a straight to step in with an uppercut to the body, Daisy looks lucky to have tensed there as she grimaced at the shot, which leads to a left cross up top to turn her head.
Now Banks is getting the fight she wants, cutting the ring off to force Daisy into more heated inside exchanges, Daisy not having the firepower compared to the heavy artillery shells the singer seems to have in her fists judging by the way she is more prone to cover up of the two.
As Daisy's back touches the ropes, she does stop her opponent from crowding her with a quick fire three punch combo square into her face, blood trickles from Banks nose to give her a reason to think as Daisy moves away into space.
Where the final forty seconds sees a more evenly fought action, Azealia not letting the bloody nose stop her too much as she lands some more thudding shots in, Daisy catching her around the nose each time she gets in close range.
The round comes to a close with Azealia getting her nose worked on, getting a nod to signal that her coach was happy with that round, Daisy meanwhile being told to use what they have been training, the English lass nodding along as she gets a quick drink.
Round 3:
It's a more evenly fought start as Azealia comes out her corner with confidence behind her, trading hard shots with Daisy early on as she looks to make this her style of fight, with sweat starting to come off both women.
Not biting though is Daisy, she is sticking to her game plan it seems as she uses more head movement to dodge then counter with punches straight through the mitts of Azealia to her face, more blood flowing from the nostrils of Banks now.
Who waves Daisy to bring it to try to show she isn't getting hurt, Daisy simply sticking to boxing, looking every bit the champion level fighter she has been with her work rate going up the more success she is having.
A three punch combo slams into Azealia's face with less then a minute to go, she has to cover up as Ridley now turns the screw, throwing a barrage of punches, not all landing but Daisy certainly looks to have a more ruthless streak in her then she has had in her career.
At the bell it is a dominant round for Ridley, Banks wiping her nose with fury in her eyes, not happy being the one bullied back by her opponent, slamming her gloves together as she returns to her corner, coaches working on her nose again as definitely more blood flowing from it this time.
Round 4:
Realising it seems that she needs to shut down the movement of Ridley, Banks uses her left forearm to push back her opponent, herding her to the ropes, things getting scruffy as heads grind while they work the body of their opponent.
Azealia looks more comfortable right now, Daisy the textbook style boxer who can't get off the ropes, the punches of Azealia look suspect some of the time as they are aimed at the waistband of her opponent, who pulls Banks into a clinch to force the referee to break them up.
While it was a strong start for Azealia, in space now Daisy times her next charge, landing a double jab around the left eye of the singer as she steps to Banks left side, getting back on her bike to give the American problems.
Azealia won't quit, she catches Daisy with a left hook after dipping under a jab, she keeps targeting the abs of Ridley as she claims "you feel soft here bytch" Daisy firing back, nearly getting shoved over though as Azealia pushes her into a corner.
Where Daisy has to cover up as seconds tick away in the round, the guard looks good, still some hard shots find their way around to the body and cheeks of Daisy to make her hiss out up until the bell rings, Azealia giving her a shove to the face as she seems to be using anything she can to put Daisy off her game.
Jennifer has to calm down Daisy as she doesn't look like she wants to take Azealia's antics laying down, O'Dell reminding her to do that with her boxing skills, Azealia looking ready to strike as she leans forwards on her stool, wanting at Daisy as the tension seems to be rising.
Round 5:
Wanting to keep on top of Daisy, Azealia looks to be in her face early, it looks to be a big mistake! Daisy sidestepping before rifling a right cross that lands on the nose of Banks, who cries out as blood is streaming out her nose now down her chin.
Before Azealia can really set herself Daisy is hammering her back, Azealia looks in shambles as her head is being beaten like it's a speed bag, ending up on the ropes, THE BARRAGE ENDS WITH AN UPPERCUT ON HER CHIN THAT SENDS AZEALIA TUMBLING ONTO HER FRONT ON THE CANVAS!
The crowd is stunned by the ferocity of Daisy there! Who jogs to the neutral corner with her fists up ready for more, 1...2...3...4... Azealia is stirring as blood pools around where her nose is, 5...6...7.. As it is clear Banks is barely moving, THE REFEREE WAVES THE FIGHT OFF AS THEY BELIEVE SHE IS OUT!
Winner Daisy Ridley KO Round 5After:
What a stunning finish by Daisy! Maybe showing the most killer instinct of her entire career so far in the ring, she turns to the crowd with her trademark beautiful smile as the fans are on their feet applauding her.
While Azealia is safely rolled to her side, the ringside doctor brings her around as Azealia holds her nose, the doctor checks and says it luckily isn't broken from them right cross, Azealia looking close to tears as her nose must be killing her.
Over comes Daisy to check on the woman who showed her no respect, showing her class as Azealia looks more upset with her for checking on her then maybe if she hadn't, Azealia putting her head down as her coach tells Daisy she will be OK with a smile and a nod to show thanks for her showing concern.
Helped out the ring as her legs are still shaky, Azealia has an icepack in a towel on her nose to help her out, tissue paper up her nostrils as she looks a sight for sore eyes, Azealia has come back from being brutally knocked out so don't write her off yet.
The night belongs to Daisy though, who gets her hand raised by the referee to make it official, slipping her gloves off to hand to Jennifer as she seems to only really notice the dried blood of Banks on them now as she mouths "wow" while looking at them.
The winner posing for the cameras with her big smile and fists raised, that is another win on the board on her redemption tour, Daisy looking well on her way to being a top contender again for the BBU bantamweight title, who is next for the former champion?
For now it is simply time to get out the ring and relax, Daisy thanking Jennifer as the two head up the aisle side by side, warmly smiling to each other as they have become a formidable duo in the ring.