Post by girlsfriday on Feb 24, 2021 15:02:25 GMT
Keeley Hazell: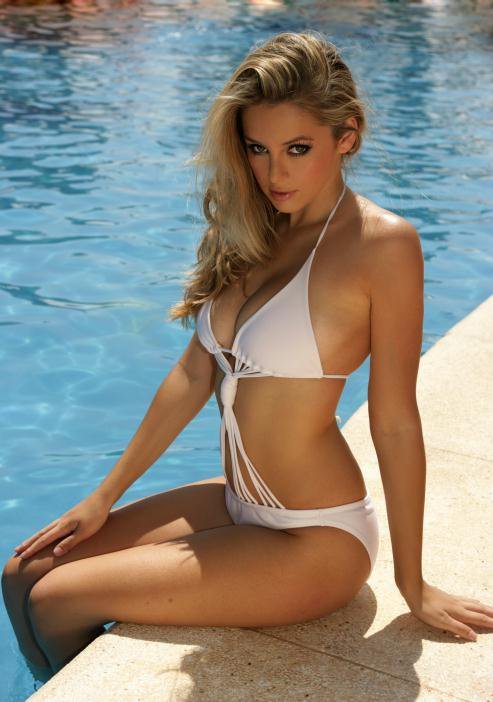 VS
Bethany Lily April: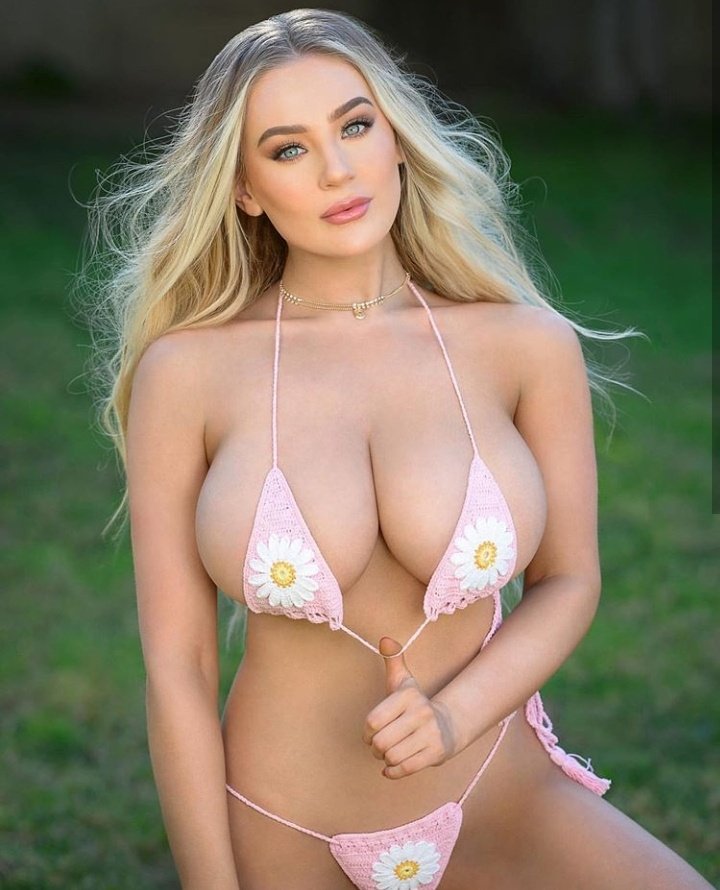 Tale of the Tape:Keeley Hazell:
Age: 34
Height: 5'6 ¼
Bra Size: 32F
4-10 (4KOs)
Vs
Bethany Lily April:
Age: 24
Height: 5'7
Bra Size: 32H
2-0 (2KOs)
(This is Glamour vs Free Agent)(Written by Girls Friday/Results by Lookout!)Intro:
We kick off tonights PPV with JMDD action between the veteran Keeley Hazell and someone she might see more often in Bethany Lily April, we are here in the BBU Arena for the night of hard hitting action.
The big story going into this fight has been the fast rise of Bethany, who already holds two commanding wins over Danni Wells and Peta Todd to begin her career, fans, pundits and managers have been talking about her debut just a month ago.
Which has led to a bidding war that seems to be led by the This is Glamour stable, that probably won't be good news for Keeley, who hasn't won since 2017 when she beat Georgia Salpa in the first round of the tournament that crowned the first BBU JMDD champion.
Before the fight the media surprisingly didn't much word from either fighter apart from the usual training videos on their social media, alongside bikini shots that showed off their "weapons" to the other.
Georgie Thompson for the BBU TV station waited backstage for the fighters, stopping the This is Glamour manager/coach Melinda Messenger with Keeley beside her as they headed down the corridor to their locker room, neither looking best pleased at being stopped by Georgie with a camera crew.
Keeley steps in front of Melinda as they are asked what this fight means for Bethany's chances of joining the stable, Keeley stares coldly at the interviewer as she sternly says "I don't care about Bethany joining our stable, if Melinda wants her to join then so be it" turning to nod to her manager seemingly to show she doesn't care about that.
Her gaze returns to Georgie as she continues "let's be clear, I am only here to beat her arse, so don't waste time asking me about Bethany as only one thing is on my mind and it ain't laying down in the ring for her" she bumps her shoulder into Thompsons as she heads past, Melinda unapologetic for her fighter as she walks past holding Hazell's gym bag.
Georgie gets a more friendly reception from Bethany as she knocks on her locker room door, finding the up and comer sitting talking to her coach, who tells her five minutes with a smile, a relaxed atmosphere in the room as Bethany pats the bench beside her for Georgie to come sit down.
Asked about what this fight means for her future, Bethany grins as she answers "look I can't say more then people know, I want to make sure I keep this run going, that's all that matters alongside getting big fights, the other stuff will hopefully fall into place before we know it" winking as Georgie smiles in return as if thinking there is a hint in the message.
"Tonight I get into the ring with another tough veteran, Keeley was in the tournament to crown the first champion of the division for a reason, it isn't just her stunning looks, she can go in that ring if let loose, I don't plan on letting her get a head of steam going though" Bethany says as she stretches her right arm over her big bust.
Finishing by telling Georgie "then once I am done tonight it's back in the gym then I get the big fight I want, that's all the world needs to know right now" Georgie thanks Bethany for the time she gave her, with a fist bump from Bethany as both smile warmly at each other before the interviewer leaves.
Fighting time and the cameras catch an two interesting VIPs at ringside, page three legend Kelly Brook is ringside, with talk since Bethany debuted that they were gearing up to settle whose the best in the ring soon, maybe scouting her future competition and stablemate if all the stories are true.
On the other side of the ring in the front row is the BBU JMDD champion Tamara Ecclestone, she will be making a defence of her title next month, could she be scouting challengers or maybe wants the spotlight for herself, her entourage is sitting around her.
First out through the curtain is Keeley with Melinda behind her, Keeley is walking down the ring looking determined, she is wearing a white St George's cross bikini top, white bottoms, red gloves with red heels as her hair is tied into a braid.
Taking her heels off next to the ring steps, Keeley jogs up them to step into the ring, winking to the nearest camera to her corner as she pouts, then bangs her gloves together as she looks up for this, no hints of worry after having a rough time in the ring.
Out comes Bethany to a cheer as she waves to the fans on her way down the aisle, her coach following behind as she wears a pink bikini top with white polka dots, matching bottoms, white gloves, her hair is tied into a fighting ponytail as she wears pink heels.
Kicking her heels off as she stares into the ring more serious, she gives her gloves a bang together as she heads up the ring steps, climbing through the ropes as now she looks fully focused, knowing how much a win will mean for her young career as the fighters lock eyes.
Coming together at the center of the ring, they barely blink as they each stare their opponent down, jugs close to bumping at any moment it seems as the referee goes through their final instructions.
Bumping their gloves into their opponent's set with a crack of leather, showing this won't be a friendly contest, both want to win this badly as they jog to their corners, when ready the bell rings to start 10 rounds of JMDD action.
Round 1:
Plenty excited to see how Bethany does against someone pundits see as a step up in class, Keeley a little more mobile then her first two opponent's, showing that off by jabbing as she let's Bethany stalk her in the opening moments of the fight.
After thirty seconds of giving chase, Bethany manages to catch Keeley with a double jab to her right breast, she misses with a right hook as the veteran sidesteps her to the left causing the rookie to only find thin air.
Bethany looks a little bamboozled as Keeley is more a boxer, landing several straight punches into the jugs of April, Keeley is looking comfortable as she is stopping the powerhouse from bulldozing right through her.
It takes till the final minute of the round for Bethany to really get her power onto her opponent's breasts with a left cross slamming into the side of Hazell's boobs as Bethany reads her movement better.
The final moments sees a more fiery inside exchange as Bethany keeps in close, her power making Keeley grit her gumshield as she is forced near the ropes, the bell rings to end a strong opener for Keeley.
Round 2:
Pushing out her corner to close the distance more quickly, Bethany doesn't allow Keeley to get as much freedom to move as she did the last round, instead they are both landing hard punches square into the others chests.
Keeley manages to land a few good cross punches across the front of Bethany's boobs to stop her getting ideas of getting right into her face, getting more onto her toes as the opening minute passes by.
A straight smacks square into the chest of Keeley, who winces as Bethany then squares up to her with two left hooks that slam right into the side of Hazell's breasts, forcing the veteran to cover up as she is being driven into a corner.
Bethany thudding in more hooks to the sides of Keeley, aiming for her ribs when she can't get through to jugs, making Keeley clinch up to stop being beaten around her guard, the referee needing to step in as wisely April presses her body into her opponents, pressing her against the turnbuckles.
Back off them comes Keeley when they are split up, she doesn't look as confident as she covers up more, allowing Bethany to keep on the front foot, smacking the forearms of Keeley as the crowd wanna see someone get smashed around the ring.
At the end of the round Keeley nods to Melinda as she can see why Bethany is highly sought after, as she tells Melinda though "she is good but I am going to end her rise tonight" Melinda enjoying hearing her fighter fired up.
Round 3:
Stepping out their corners with eyes locked behind their gloves, Keeley is pounding in more punches in bunches to the breasts of her opponent, Bethany is swinging in some meaty looking single shots as they wince but come back for more.
The left shoulder of Bethany bumps back Keeley to the ropes, where is thuds in uppercuts to the body and underside of her opponent's breasts to make them jiggle, Keeley needing to hold on to force them to be broken apart.
Where Keeley can get back on the move, catching Bethany more with counter punches as the younger woman seems to be getting a little too cocky, paying for it with some punches square into the side of her tits or her ribs to make Bethany hiss out.
Closing the gap again as she starts to cut off the round more, Bethany looks to be learning on the job as she throws more punches at the body of Keeley, mixing them up more as she starts to take some wind out the sails of Hazell, who is being mauled in these tight exchanges.
Pushing Bethany off with moments to go, she slams in a right hook that makes Bethany cover up her boobs, Keeley showing the rookie why she is a step up to what she has faced by not wilting yet under her power, coming right back at April up till the bell rings.
Sitting on their stools with red marks starting to form on their chests, both fighters stare hard at their opponent, while outside the ring Kelly looks enthralled by the action, Tamara on her phone twitting to her fans how both of them look like bums she could easily beat.
Round 4:
This time Keeley moves more side to side, trying to make herself a harder target, when Bethany is able to close the gap to work, she is holding the right arm of the powerful fighter, drilling in her own right to the body of Bethany as things get scruffy.
Forced apart each time it happens as the referee warns Keeley on the excessive holding, it is doing the trick as Bethany starts to swing more then set up her punches, allowing Keeley to move out the way of them before stepping in with her own hard punches.
By the half way point, Bethany looks a little apprehensive, not throwing as much as Keeley turns up the tempo with more one-two punches smacking into her boobs, making Bethany groan out more as she is looking more unsure what to do.
Keeley more then happy to show her as she gets her head down to bang in hooks to the body, actually crowding her opponent to the ropes as the crowd cheer on Hazell, who looks as motivated as she ever has in the ring judging by her expression.
At the bell it is a dominant round for Keeley, who jogs back to her corner with an all business look, Bethany giving her boobs a rub as she returns to her corner, being told not to shell up as easily under pressure like that.
Round 5:
Keeley is coming more after Bethany, feeling she has the edge now as she mixes up her punches, Bethany throwing back more now, landing some punches square into the chest of Keeley to make her back off.
Again Hazell goes back to the hold and hit tactics, it isn't popular as some boo her, but it is somewhat effective as Bethany is groaning out the more her boobs are being lifted up in their top, some chanting for a wardrobe malfunction.
Pushing Keeley with her left to the face as she powers her to the ropes, Bethany shows her grit to bang in hooks under the ribs of the older fighter, both models grind heads as they slug it out with hooks to the body, some sneaking around to kidneys as the referee warns them to keep it clean.
Nudging her way off the ropes, Keeley is feeling the pressure as the round goes on, she can't seem to shake Bethany off her, till a right lands square into her liver, Keeley groans as her eyes half shut, not needing an invite, Bethany starts throwing a barrage of uppercuts that knock her opponent's breasts around.
As the round ends Keeley has her head down as she looks to be hurting, Melinda trying to numb the pain she is with ice packs to her boobs, Bethany having the same done as this has been her hardest fight so far, her coach willing her to keep going hard as she nods at them.
Round 6:
After that last round Keeley doesn't look as mobile, her breasts still sore, so she doesn't want to jiggle them too much, allowing Bethany to get in tighter more easily, the hammer fists of the younger fighter is starting to really hurt Keeley judging by her eyes shutting and her bum clenching with each hit to her body.
Forced into a corner by Bethany muscling up to her, Keeley gets two uppercuts straight through her boobs that make her howl out, A RIGHT HOOK INTO THE SIDE OF THEM MAKES KEELEY TAKE A KNEE AS SHE COVERS HER BOOBS WITH HER ARMS!
Finally Keeley looks to have wilted as Bethany doesn't celebrate, just goes over to the neutral corner with eyes firmly on Keeley, 1...2...3... Who is looking out the ring at her stablemate Kelly, 4...5....6.. She shakes her head as if to tell Kelly "I can't do it" tears forming in her eyes, 7...8...9...10 that's it! Keeley is counted out!
Winner Bethany Lily April KO Round 6After:
This was a great learning fight for Bethany, who takes a deep breath in relief that the fight is over, Keeley gave her a few looks that she wasn't used to, but the April express continues with three wins to start off her career.
Over she goes to Keeley as off come the gloves, Keeley looking at Bethany with a look of resignation, with the winner telling her "you were great Keeley, thank you for this fight" that gives Keeley a little hope that maybe she will be shown mercy.
That hope dies out when Bethany pulls her by her hair to her feet and then pulls her into a smother, Bethany staring at Kelly outside the ring as she does it, sending a message to someone she wants to fight very soon, Melinda needing to tap Bethany's back as Keeley passes out without her realising.
Getting helped to her stool by Melinda, Keeley is brought around as she apologizes to Melinda for losing, the Glamour manager/coach smiles as she pats Keeley on the shoulder, telling her you fought great, more action and maybe you will be back in title contention, making Keeley smile.
Though the star right now is Bethany, who comes to the center of the ring, the referee is about to lift her hand when Melinda does it instead, some wondering what is going on as Melinda lifts it herself to show Bethany is the winner to applause.
Asking for a microphone, once Melinda is handed one she says "Bethany darling you were amazing again, each time I have watched you I have been stunned, you are a future legend I know it" Bethany smiling as she certainly won't turn down praise.
As this is going on Kelly Brook has stepped into the Glamour corner to check on Keeley, patting her on the back as she tells her she was proud of her friend tonight, Keeley telling her "watch out for that one" making Kelly grin as she turns to watch what Melinda is up to.
"Look we have danced around but I want an answer tonight, will you sign with my stable?" Asks Melinda as some say yes in the crowd, others tell Bethany to stick as a lone wolf, making Bethany cup her ears to either side of the ring playfully.
Getting handed the microphone, Bethany tells the world "I will admit Melinda that you have given me the most support of anyone since I started in the BBU, I will sign the papers to join your stable, on one condition, I want that fight you promised with her" pointing at Kelly, who slips off her heels as she marches to square up to Bethany.
Melinda picks up the microphone that Bethany drops as the two big chested heavy hitters press their chests together, eyes locked with grins as Melinda says "oh god yes! You two will fight and Bethany is now a glamour girl people!" Most cheer the answer, though maybe because Kelly and Bethany has become a dream match up for the UK JMDD scene, Kelly the legend against the young blonde upstart in a fight to a finish.
Kelly offers a hand shake to Bethany, who accepts it with a nod, though it is clearly a tense one as only one of them can prove to be the alpha in the This is Glamour stable, by the looks of it their fight might be only the beginning of that debate for them.
For now Kelly helps Keeley out the ring as Melinda tells the world her new signing is going to be the best, Tamara at ringside writing on her social media "who needs to watch two whales fight when you can watch a beauty like me fight #classiestchamparoud" then heads off as she seemed happy with her scouting.