Post by girlsfriday on Mar 10, 2021 8:40:21 GMT
Dua Lipa:
VS
Jessica Clements: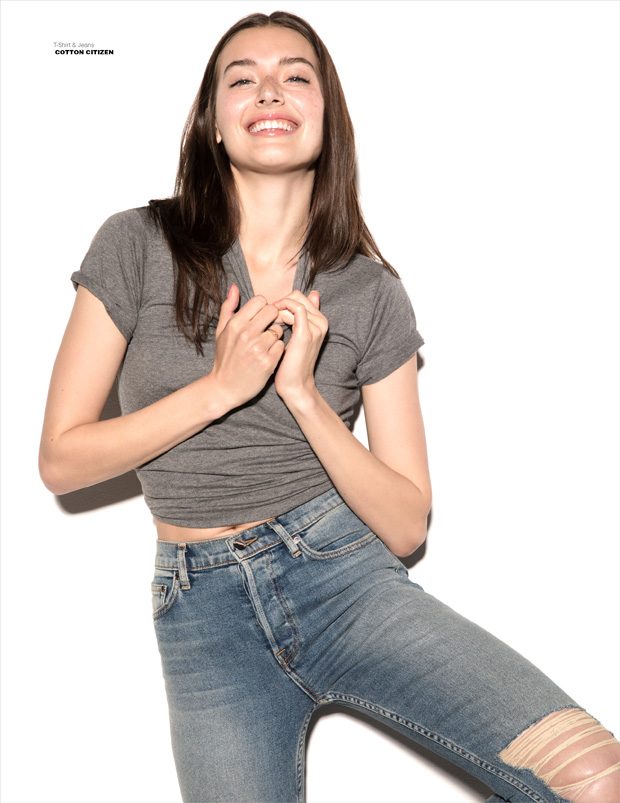 Tale of the Tape:Dua Lipa:
Age: 25
Height: 5'8
20-9 (20KOs)
Vs
Jessica Clements:
Age: 27
Height: 5'9 ¼
16-9 (16KOs)
(Girls Friday vs Free Agent)(Written by Girls Friday/Results by Lookout!)Intro:
We kick off tonight's action here in Cardiff's BBU Arena with a class of two contenders meeting for the first time, Alessandra Ambrosio picked this fight for her farewell card as Dua Lipa takes on Jessica Clements.
Of course Alessandra is a stablemate of Dua, before she signed with the stable, she fought Alessandra twice with one loss in a title fight in 2018 before coming back to defeat Alessandra last year, which was supposedly why she got signed to the Girls Friday stable at the recommendation of Ambrosio.
For Jessica she has fought Alessandra twice herself, not beating the former two time champion in either fight but gaining a lot of respect from Alessandra, who reportedly sees Jessica as a future champion.
Both got a chance to speak on camera on videos that played before the fight on the big screens, Dua was up first wearing a black hoodie with a Girls Friday badge on the front, along with black jeans as she stands in her stables gym.
"First I want to say it is an honour to share this night with Alessandra on her last night in the BBU, she is an inspiration for me in the gym and I have loved every moment I get to learn from you" smiling warmly as she speaks with her hands in front of her.
"Now to my opponent Jessica, it's funny I have heard people compare us before, you are a pretty good fighter so this should be fun, though I am here to win not by nice in the ring" grinning as she winks once she finishes her statement, showing the cheeky nice side that has gained her a lot of fans over the years.
Jessica meanwhile is wearing a pink sports bra with black yoga pants, fists tapped in white as she works a punch bag over for thirty seconds, stopping to wipe her brow as she walks to the camera with a serious look.
Starting off by saying "I first want to say good luck to Alessandra in her future, you have been one hell of a rival for me, pushing me on in my career, drinks are on me next time you see me" smiling quickly before she gets back into a serious mood.
Clenching her fists as she says "now Dua I know you are a good fighter but you shouldn't have decided to come back here to fight me, maybe you are cool outside a ring, this is about whose the best, right now I am in the mood to show the world that is me" looking down at her fists.
"I will make an example of you in that ring, (looks up to the camera) that I am the best" Jessica says with a stern expression before she steps away from the camera, giving the punch bag a quick jab off to her left side as she passes it.
Fight night, first through the curtain comes Dua with her coach Taryn Terrell and cut woman Eva Carneiro, she is looking in a great mood as she is almost bounding down to the ring in her quick walk, waving as she goes to her fans who cheer her on.
The singer steps into the ring wearing a red sports bra with black trim, matching trunks and shoes, black gloves with red thumbs as her hair is braided, she bows to each side of the ring to the crowd before heading to her corner to warm up by stretching.
Out through the curtain now comes Jessica, she nods to the fans as she jogs down the aisle, looking in a serious mood like her video as her coach follows her, this an important fight as she seeks a new stable after a few losses in a row, a win tonight could make a major statement in celebrity boxing circles going forwards.
The model is wearing a navy blue sports bra, matching shoes and gloves, white trunks with navy blue trim, her hair is tied into a fighting ponytail as she steps into the ring, jogging to her corner as she bangs her gloves together as she tells herself "come on" firing herself up for this bout.
Coming to the center of the ring at the behest of the referee, looking straight into their opponent's eyes as they shake their arms to stay loose, both looking in the zone as their fans chant their names, referee finishing up their instructions all the while.
Told to touch gloves, the fighters respectfully fist bump their opponent before turning to their corners, once they are both ready, the referee nods to the time keeper to ring the bell to start 10 rounds of lightweight action.
Round 1:
Approaching out their corners with eyes locked behind their gloves, it is a tentative start as they fire out their jabs, up on their toes as it almost looks a dance the way they are moving around the middle of the ring, neither wanting to make an early mistake that will cost them this fight down the road as they do seem to respect the other.
Things pick up when Dua steps in with a straight that lands on the left glove of Jessica, who fires in a right cross that doesn't land full force but does make the singer take a step back, Jessica moving in closer as she lands in two hooks to the body, getting nudged back by her opponent, Jessica is looking like she is taking the shackles off now as she comes in with more power behind her punches.
After finishing the first minute strong, Clements misses with a jab as Dua moves her head out the way, a counter right lands on the stomach of Jessica, then a left lands around her ear as she tries to back off to make her curse her under breath as she nearly stumbles, with Dua seeing her chance to take the fight to Jessica.
Who finds herself having to box nearer the ropes as Dua is opening up more, both landing some sweet punches into the cheeks of their opponent, Dua dips under another jab to bury in a left/right combo square into the abs of Clements to make her grunt out, an overhand right just misses as Jessica moves out the way in time.
At the end of the round, Dua can be happy with how strong she finished it after a slow start, Jessica meanwhile looking a little tense as she sits on her stool, her coach reminding her it is OK, she started off great but left herself too open as the round went on, she nods after taking a breath to relax any nerves she has.
Round 2:
Both are boxing with more fluidity to their punches, warmed up now to the task at hand as their jabs are finding more gaps to hammer in, Dua taking a step back when she takes a double jab onto her lips.
Jessica again seems to be out the blocks the faster of the fighters, drilling in double jabs now but finding it hard to pin down Dua as the singer is dancing side to side on her toes, almost like a game of cat and mouse forming.
A right cross digs into the cheek of Clements, a jab follows to knock back the model to her heels, Dua now turning up the heat as her supporters are finding their voice, cheering her on as she is throwing punches in bunches.
Then Lipa now is the one to miss as Jessica dips under a left cross to land a right into the abs of Dua, an overhand left smacks the British lass to her face to make her take a step back, now it's Jessica coming back on the attack.
Final minute sees Jessica pressing Dua around the ropes, digging in more body shots of the two fighters as they trade in close, Jessica keeping Dua fighting on the inside as grunts can be heard from both stunning women up till the bell rings.
A more happier looking corner for Jessica to return to after finishing the better this time around, Taryn telling Dua to keep her head as they discuss what went wrong there, Taryn telling Dua "don't let her get a head of steam, you are better then her" the singer nodding along.
Round 3:
Banging her gloves together as she comes back out, Jessica seems more fired up as she is fighting on the front foot, forcing Dua into some fiery exchanges around the ring, both doubling up their jabs when Lipa gets on the move.
A right thrusts into the chest of Dua from Jessica, that makes her grimace as it distracts her enough for a right hook on her jaw to turn her head to the side, Jessica pressing the action as Dua is now having to move around with the ropes behind her back.
The tempo of the fight going up another notch as they both throw punches in volume now, Dua seems to be getting the worse of it as Jessica can step into her punches more, generating extra power that is making Lipa grunt out till she holds onto Clements.
Referee steps in to break them apart, less then a minute to go as Dua starts to box more smartly with some digs into the abs of Jessica to try to ward her back, Jessica hunting down her opponent around the ring as the crowd cheer both on.
Soon the round ends with Clements again getting the nod from most at ringside for a strong round, her coach rubs her shoulders as they talk about how things are going, plenty of praise for the America.
Round 4:
With similar reaches both are finding it hard to control these opening moments in rounds, jabs finding homes more cleanly with each round as cheeks are reddening up, Jessica trying to step things up a notch with a one-two combo that just misses the target.
Dua boxing more off the back foot, leaning out the way of a right cross as she buries in a one-two to the face of her opponent, Jessica maybe a little too open as the confidence is flowing through her.
Landing a good left/right into the abs of Lipa, Jessica manages to body her into a neutral corner, digging in some good hooks to the ribs of the singer to make her groan out, Dua needing to nudge back Jessica to get out of trouble.
A right hook misses by Jessica as she comes chasing after Dua as she feels on top of this fight, Dua landing a counter straight into the jaw of Clements, then a left cross slams into the models face to make her tighten her guard up.
On comes Dua now as she throws several punches in a row, knocking back her opponent onto the ropes, where she switched up her targets beautifully as she shows off her hand speed, up till the end of the round with Dua raising her right into the air to acknowledge the cheers from her fans as she returns to her corner.
Across the ring Jessica gets warned not to let herself get too excited once she has success, Jessica banging her gloves together in a sign of frustration, knowing she can't let any opportunities slip through her fingers.
Round 5:
They are starting to plant their feet a little more, especially Jessica as she doesn't just look to dance with Dua, she looks like she wants to hurt her as they fight around the center of the ring, eyes locked behind gloves.
Dua peppering the more tightened guard of Jessica, moving around the ring as Jessica is stalking after her, a left cross then catches Lipa as she steps in, a straight then lands onto her lips, BEFORE A LEFT HOOK TO THE JAW SENDS DUA STUMBLING TWO STEPS TO HER LEFT SIDE!
The Clements supporters are yelling as they stand up, she smiles as she nods to them, 1...2...3.. Dua shakes her head as she moves to her front, 4...5...6.. Pushing up to her knees as she doesn't look too hurt, 7...8.. Getting up as she raises her fists up to show she can fight on.
As expected Jessica is on the attack, Dua needing to tighten her own as she moves around the ring, throwing single punches, finding herself shoved into a corner by Clements soon after.
Several punches find a home through Dua's guard till she can hang on to Jessica, who is trying to break free as both sweat soaked fighters grapple, the referee then steps in to pull them apart as Dua moves out the corner.
The round comes to a close with Jessica looking fired up as she returns to her stool, Dua nodding to Taryn that she screwed up, with Taryn telling her to forget about it and refocus, taking a deep breath before she has to get up for the bell.
Round 6:
Jessica is looking to end this early judging by her throwing in more uppercuts and hooks, stalking after a more reserved Dua, who is throwing most jabs along with trying to stay always from corners.
Nudging into Dua to try to press her onto the ropes, instead Jessica gets held as the opening minute is a scruffy affair, both women wrestling near the ropes, with the crowd mixed on who they want to win, referee stepping in to pry them apart.
Once they begin fighting again, Dua is doing well to hold off the charges of Jessica, slamming in some sniper like punches square into the face, with Jessica more landing clipping hooks then the success she was having before.
As they enter the final minute, ducking under a right cross before burying a right into her opponent's liver, Dua looks to have hurt Jessica with that as an overhand left then slams into the ear of Clements, AN UPPERCUT THEN FOLLOWS AS JESSICA TRIES TO STEP BACK, DOWN ON HER BACKSIDE GOES CLEMENT'S!
"Yes!" Yells Dua as she is so excited to see Jessica on her bum, 1...2...3.. Jessica rubs her stomach as she watches the count, 4...5...6... Pushing up to her right knee, 7...8.. Jessica gets up to her feet to a cheer, her fists raised as the referee checks her over.
Not rushing in as Dua can see Jessica is looking ready to try to land a big hook, she feints to make Jessica react then land the real right to the body of Clements to make her hiss, the round ends not long after with Jessica not looking best pleased, looking winded as she sits on her stool, Dua watching closely from her own stool.
Round 7:
Moving more on the attack then she has all fight, Dua is using more feints as she looks to bait Jessica in, there's a frustrated look on Clements face as she can't work out when punches are going to come.
Trying to lunge in with a straight, Jessica misses as Dua leans her head out the way, AN UPPERCUT LANDS ON THE LIVER OF JESSICA, WHO CRIES OUT AS SHE COLLAPSES TO ALL FOURS!
Jogging to the neutral corner while nodding to her coach, Dua knows that was a nasty punch, 1...2...3... Gasping as she spits her mouthpiece out, 4...5...6... Jessica shakes her head as she just stares at the canvas on all fours, 7...8... Not moving any more as she winces, 9...10 that's it! Jessica is counted out!
Winner Dua Lipa KO Round 7After:
A great win for Dua after such a bad start, she clenches her fists before celebrating by raising them above her head, beaming as the fans are on their feet cheering her for being part of a great contest.
Over to Jessica she goes soon enough as she sees Jessica helped slowly onto her stool, both women share a few words as Dua checks on her opponent, Jessica nodding she'll be OK, telling Dua "next time I won't make the same mistakes" Dua smiles as she nods in reply.
In their corners now as they get cleaned up, Dua getting the most praise though Taryn wasn't happy with some of the things she saw, it's more Jessica upset with her own performance then her coach it seems, shaking her head as she admits she blew a golden chance to put herself back into the elite conversation.
Once they are ready both head to the ring center, Jessica holding onto her stomach as it is still sore, Dua getting her left hand raised as she waves to the fans with her left, Jessica just nods as she heads to leave the ring.
Walking to the back, Jessica is looking determined not to keep on losing and proving her former stable right, how long though before losing becomes imprinted on her psyche? She'll hope to break this run in her next fight.
For Dua after her loss on the FCBA PPV to Taylor Swift, this is a nice way to get back on the horse, posing for the cameras with her right hand in the peace sign, right eye shut as she sticks her tongue out as if doing a funny selfie, laughing as she waves to her fans when she is finished.
Stepping out the ring with her crew, Dua has made it known that she wants to add a title to her record, is she still a little inexperienced to do it or is this the year she makes that dream come true? All that is certain is she is buying a round later for Alessandra on her farewell party.