Post by realview on May 11, 2021 23:10:31 GMT
Lily James:
Age: 32
Height: 5'7
4-0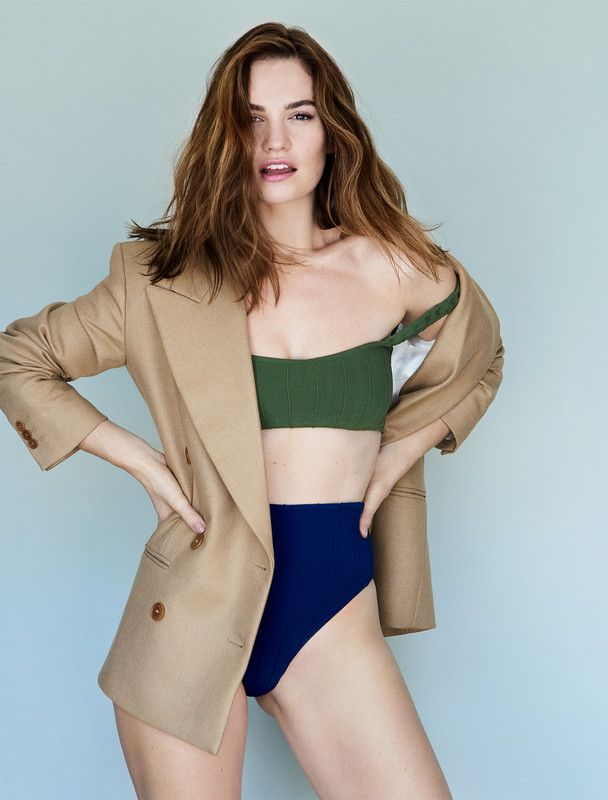 VS
Hayley Atwell:
Age: 39
Height: 5'6 ⅓
20-15 (18KOs)
Former BBU JMDD champion.
This weeks poll focuses on two Brit actresses who are arguably at different points in their career, the question we pose is would the up and coming undefeated Lily James or the former BBU JMDD champion Hayley Atwell emerge on top if they were to fight now in the ring?
So let's jump in with our red corner, the lovely Lily James has caused a stir already, getting signed to a new stable in "The League of Mighty Women" who clearly have big plans for her, some believe she has the potential to go the top.
She made her debut a year ago here in the BBU by beating Suki Waterhouse by knockout in five rounds, she also has beaten Ming Xi here in the UK, now she is also showing her talents in the FCBA by beating Erin Willerton and the previously undefeated Hannah Brown.
Skills wise Lily is a good boxer, she likes to work behind her jab to get the range before stepping inside and out, she has shown quick hands and good footwork along with fitness doesn't seem an issue so far, though she arguably hasn't been dragged into the depths of fights yet.
Her biggest weakness it seems is raw power, while she is making up for her with mobility and hand speed, it will be interesting to see if she can fight her way out of a corner or off the ropes when pressed by some of the strongest in the lightweight division.
Now to our blue corner and Marvels own Hayley Atwell, time flies when you consider Hayley made her debut back in 2011 by beating Rosmund Pike by unanimous decision, then won her maiden title in 2017 on boxing day by defeating Holly Willoughby.
In the ring she has beaten the likes of Mary Elizabeth Winstead, Kaley Cuoco and Kelly Brook, she has always been around the top twenty five of one of the most packed divisions in celebrity boxing.
Her main strengths are her toughness and her inside fighting ability, Hayley has proven to excel in JMDD rules but she is dangerous under traditional rules too, she has always thrown herself into hard fights so you can't question her heart.
What you can start questioning is her speed, once that was something that aided her but at 39 you have to wonder if she has it to can upon, she has started to lose more as the bigger women in the division keep her at arms length to wear her down.
So that's the fighters, to vote on who you think would win please click the link below:
vote.pollcode.com/57842473
Remember that the winner will be announced next Wednesday morning, so get your vote in as soon as you can to make sure you have your opinion heard, thank you for everyone taking their time with hopefully this fun poll.