Post by girlsfriday on May 27, 2021 23:31:33 GMT
Daisy Ridley: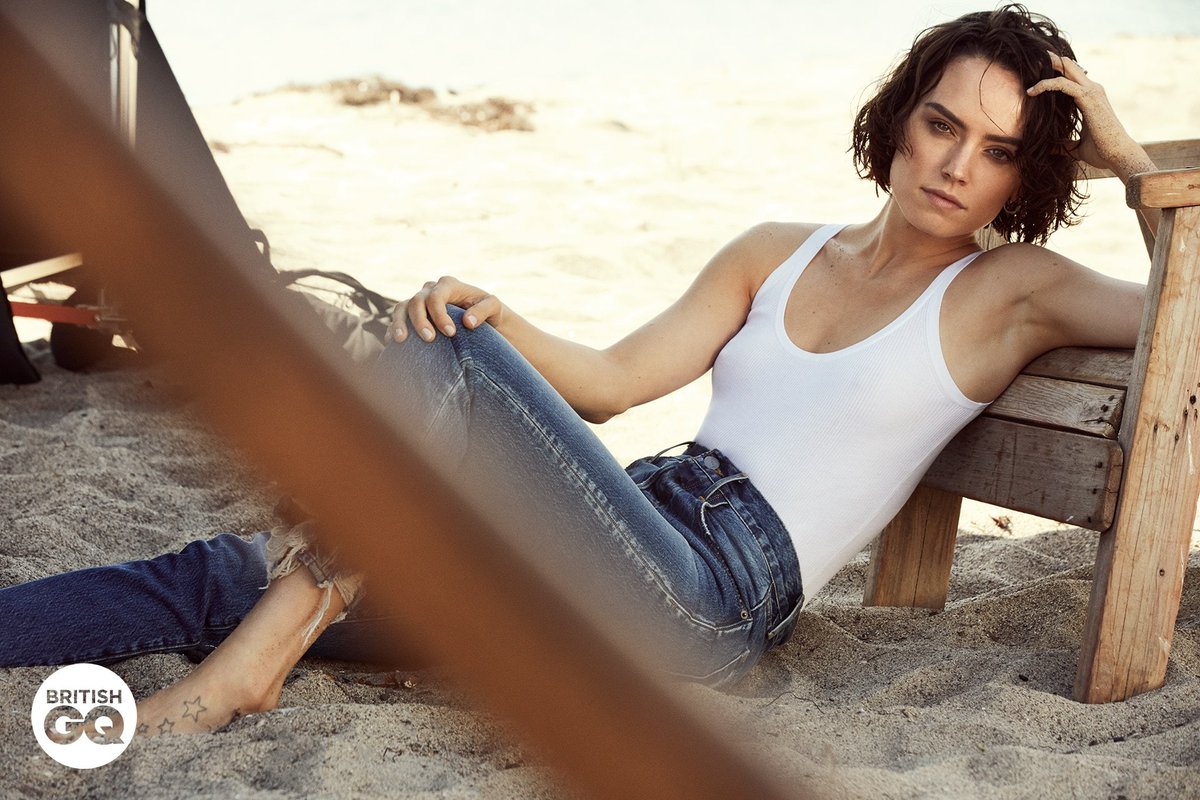 VS
Jennifer Metcalfe:
Tale of the Tape:Daisy Ridley:
Age: 28
Height: 5'7
26-14 (25KOs)
Former BBU bantamweight champion.
Vs
Jennifer Metcalfe:
Age: 37
Height: 5'6
16-13 (15KOs)
(Knockout Babes vs Lookout! Atlantic Boxing)(Written by Girls Friday/Results by Lookout!)Intro:
Big time bantamweight clash between two beautiful brunettes, Daisy Ridley and Jennifer Metcalfe lace up the gloves against each other for the first time, though both reportedly have been looking to fight the other for a while to see how good the other really is, tonight they finally get that chance.
Going into the fight Daisy has the better form of the two with four straight wins to Jennifer's one, while this is also surprisingly only Jennifer's first bout of this year compared to Daisy's fourth, the odds favour Daisy to win, Jennifer though has always been known to be tough as nails, so who comes out on top?
Before the bout Anna Woolhouse for the BBU TV station went into each fighters dressing room for their final thoughts, Daisy was shadow boxing with coach Jennifer O'Dell watching keenly, when Anna comes in it is Jennifer who speaks to her as she waves the interviewer to sit on a bench away from Daisy.
"As you can see Daisy is in wonderful shape, she looks sharp as a tack and is ready for this fight, we let her take a month off to heal after her tough schedule she has had since boxing day" says Jennifer, doing her best job as a hype woman for her fighter.
When Anna asks why did they want to fight Metcalfe, O'Dell replies "she is a good technical fighter, other then Daisy Jennifer might in fact be the best in the bantamweight division, so we felt after pitting Daisy in with the body snatcher type fighters that we needed to mix it back up again, Jennifer does that for us in spades" with Anna nodding along.
The final question is the coaches opinions on Daisy getting another title shot, Jennifer answers "well we know that the Lioness stable gives fighters who haven't really had a shot at the gold chances, which obviously doesn't do us any favours but I respect their choice, the thing is I also thing they know Daisy would beat their prize pig Charlotte, I know Daisy won't say it as she is too nice but the world knows that my girl is the best in this division, Charlotte is just keeping the belt warm for her", that makes Anna mouth "wow" thanking each other for the chat, Anna leaves O'Dell to work her magic.
In the Lookout locker you have Jennifer stretching as she walks around the room, coach and stable owner Nicole Ritchie is telling her she has this, before she waves Anna into the room so that they can give their opinion to the BBU TV interviewer.
"Hey Anna, I hope you are not spying for Daisy, we've heard rumours you two are pals" says Nicole with a stern look, Anna assures them that she isn't a spy with a worried look, till Jennifer bursts out laughing telling Anna Nicole is pulling her leg, the blonde socialite winking to Anna to put her at ease.
"Anyway Anna before you pee yourself, you wanna hear my opinion on this fight, I have been waiting on the call from Disney so I can send her back to play on the tea cups in America for a while, she has never impressed me but because she is in Star Wars films she is suddenly this big star" says Jennifer as she stops stretching, expression hard now as Nicole nods in agreement.
"When you've been around the BBU as long as I have, you learn when people are afraid of you quite quickly, when she was champ she didn't call me, when she came into the BBU after a less then stellar time in the FCBA, she never called, only now she thinks she is this big shot does she want a crack at me, she is going to learn that the line for title shots is behind me" Jennifer passionately says as clearly she feels slighted by Daisy, Anna thanking her for her time before she leaves the room.
Fighting time, out first comes Daisy with O'Dell to her left side, getting a loud cheer which won't please her opponent, the bubbly Ridley is beaming as she jogs down the aisle, taking in the whistles and chants of "let's go Daisy" as she goes, loving the moment.
Once she is in the ring Daisy is wearing her traditional blue sports bra, trunks, boots and gloves, hair tied into a ponytail as she bounces on her toes in her corner, getting told off her coach to keep her eyes on the prize as they know Metcalfe isn't an easy opponent to stop.
Now out comes Jennifer with Nicole behind her, she is wearing a satin red robe as she marches down to the ring, arms out at her side as her supporters stand to roar her on, there is definitely a split here in the crowd as she gets her own chants to knock out Daisy.
Before getting into the ring the robe comes off to reveal a red sports bra, trunks, shoes and gloves, with her hair tied into a ponytail too, she jogs up the ring steps before sliding through the ropes into the ring, going for a lap inside the ring where she ignores her opponent when she goes past her corner, finally settling into her corner to warm up.
After a few moments the referee waves the fighters to the center, both women stare intensely into their opponent's eyes, with the referee going through the final instructions, when they are told to touch gloves it ends up being more a quick swipe between them, jogging to their corners as they seem more keen to just kick off the fight, they don't have long to wait as the bell rings to start 10 rounds of bantamweight action.
Round 1:
Kicking off the fight in near mirror image stances, left a little low in their orthodox stances as they flick out their jabs, bouncing on their toes as they move around each other looking for openings, an even start in the opening thirty seconds with neither landing flush.
Then as Jennifer lands a right to the abs of Daisy, she gets hit with a quick left/right cross combo to each cheek, when Metcalfe moves back a step to retreat she takes a straight into her face to snap her head back, Daisy looking to have sprung to life as she is landing several good two punch combos.
Jennifer has a history of slow starts, with tonight not looking like she is going to break that trend as she starts swinging in shots that fall short, Ridley simply looking more focused as she moves out of range then pops her older opponent to the face in return.
With less then thirty five seconds to go, Jennifer finally lands a meaningful punch as she dips under a jab to land in a one-two to the abs of Daisy, just missing with an overhand left as the Star Wars actress moves back a step out the way, the bell ringing soon after to end the round with Daisy looking very impressive out the gates.
Round 2:
This time around Jennifer steps out her corner looking to have more purpose in her work, firing out her jab as she steps in with it, Daisy getting caught more onto her jaw as she engages Jennifer in a jabbing exchange in the early moments of the round.
Daisy then lands a good one-two to push back Jennifer, but she eats an uppercut to her chin when she misses with a right cross, that puts her back a step as Jennifer drives forwards with a one-two combo of her own that knocks Ridley towards the outside of the ring as she takes the center.
Tables have turned this round as Jennifer looks to have the confidence behind her, Daisy still landing some crisp punched but she is taking more in return, forcing her to tighten her guard up as Jennifer is switching targets, landing some beautiful punches that has Daisy groaning out.
Less then a minute to go with Daisy coming out her guard after slipping a straight to bang in two counter lefts to the body, then grazing the chin of Jennifer with an uppercut that makes her retreat back, soon enough Daisy is squaring up to Jennifer trading away on the inside as both let their hands go to loud cheers.
When the bell rings to end the round, they stop as the referee yells at them to break, Jennifer looks to have evened most peoples scorecards at ringside, O'Dell telling Daisy to keep her focus as she feels that her fighter let her guard down there, Metcalfe being told to keep pressing when she can to disrupt Ridley's thought process.
Round 3:
Both are now fully warmed up to the task at hand judging by the early exchanges, flurries being exchanged by both women as cheeks get marked up by clean hits, the fighters are almost snarling as they look ready to take each others head off.
Leaning back out the way of a right cross, Daisy counters with a left hook to the jaw of Jennifer, that turns her head as now Daisy starts to pile the heat onto her opponent, banging in a good three punch combo to her face to send Metcalfe reeling back onto the ropes.
Where Jennifer needs to clinch up as her body is now being banged away by the former champion, both women starting to glisten under the lights as they grind foreheads in the clinch, referee stepping in to split them up as both stare hard at their opponent, stepping in right away when ordered to fight.
This time as they head late into the round, Jennifer lands a clipping uppercut to the chin of Daisy, then a left cross to the cheek to now be the one pressing forwards, eyes firmly on Daisy as she backs her up towards the ropes, Nicole yelling at Metcalfe to have her opponent as even the coaches are getting hyped up here.
When Daisy is near the ropes she lashes out a right across the chin of Jennifer, who left her left hand low again, Daisy knocking Jennifer back to the center of the ring with another jab/straight combo just before the bell rings, ending a solid round for Ridley.
Round 4:
Banging her gloves together Jennifer again isn't letting this fight go so easily, banging in more punches to the abs of her opponent, taking several hard shots in return around her cheeks, but Jennifer then surprises Daisy by ducking under a right cross to come over the top with an overhand left to the side of her head.
On comes Metcalfe as she pushes back Ridley, using her right to bang in punches to the body of the Hollywood star, as her left is nudging back Daisy, who finds herself in a neutral corner needing to fight her way out of it, referee needing to break them up when Daisy clinches up.
Separated again they box around the middle of the ring with Daisy looking to be boxing off the back foot, landing some nice counter punches as Jennifer seems to be getting too aggressive, punches slamming across each cheek as some swelling is forming around Metcalfe's right eye.
Going into the final minute though Jennifer lands a right square into the chest of her opponent, then lands a left cross that sends some sweat flying off the face of Daisy, who finds herself being driven into the ropes by the body assault of Metcalfe, who is drawing groans from the Knockout Babe's fighter.
At the bell again things seemed to be even after four hard rounds, both women being washed down and some swelling worked on them by cut women, Daisy being told to be careful of Jennifer's overhand shots, as Jennifer is being told to watch for uppercuts, both women have shown some holes in defence the other can use.
Round 5:
Back out they come lashing in more punches in volume to kick things off, Daisy gets a little blood flowing from her nostril after being double jabbed on it, a right cross to the jaw of Jennifer stopping her pressing her advantage as it is a closely fought start.
Slamming a jab into the lips of Jennifer, Daisy sidesteps to the left a straight from her opponent to then crack her to the side of the head with a right hook, Jennifer moves to the right a step as her head turns, Daisy opening up her elbows to bang away into the face of the Lookout! Fighter to get the crowd cheering.
Backed to the ropes, if Daisy had that one punch knockout Jennifer would probably be in real trouble, though right now she won't be happy her right eye is looking puffy from the stiff jab of Daisy finding a home on it, but she is fighting back hard to show she isn't going anywhere just yet.
Both miss time a straight and end up clinching with a minor clash of heads, some yelling over it but the referee splits them up and quickly restores order, with not long to go Jennifer beats Daisy to the punch with a jab to the nose then a right cross.
At the bell it's another strong showing for Daisy in a great back and forth clash, the Knockout Babes crew work on patching up Daisy's nose as O'Dell praises her for a good round, across the ring Metcalfe has her puffy eye worked on as Nicole makes it clear to her that she can't keep letting Daisy off the hook, she needs to put her foot on her throat till Daisy can't take anymore.
Round 6:
Bell rings with both having water with sweat starting to drip off them, still the punches thud in as they don't bounce on their toes as much, targeting wounds they have inflicted as Daisy goes for her opponent's right eye, Jennifer for the nose of Ridley.
It's Jennifer who lands the best punch of the early exchanges with a left across the nose of Daisy, who cries out as blood starts to run more freely from her nose, on comes Jennifer as she has a similar problem to Daisy, she needs to wear down opponents, right now she is doing a great job as she slams in repeated shots into the face of Daisy to knock her around on her heels.
Holding onto Jennifer when she can, there is a little blood dripping from the nose of Daisy onto the back of Jennifer, who cruelly lands a few short digs to the left side kidney of Daisy till the referee can step in to split them up and warn Jennifer to keep things clean.
Resuming the action, Daisy catches Jennifer coming in with a counter left that lands around the swollen eye of Metcalfe, who hisses out as she winces, tables turning again as Daisy rally's now to bash back Jennifer, hammering her back as Jennifer's guard is becoming more leaky.
The round soon comes to a close with both women looking to be hurting, crowd on it's feet whistling and cheering these two warriors as they sit on their stools breathing harder, corner teams patching them up as neither seems to be able to separate themselves from their opponent, so evenly matched right now they are.
Round 7:
Taking deep breaths before they step out, both are trying to be more methodical with their approaches, feints coming from them as they try to land a flush killer blow to grab hold of this fight, Jennifer seems to have early with a jab square on the chin of Daisy opening up the Hollywood star to a right across her face to knock her backwards.
On comes Jennifer with more punches battering the face of Daisy, till Daisy can hang onto her to stop the assault, referee needed to break them up as the Metcalfe fans are cheering from her to finish it, but that stops when she rushes a left cross that finds thin air and takes a clubbing right to the side of her head in reply to get the fans roaring for her.
Another counter cracks Jennifer across that right eye, which is basically shut right now as she gamely tries to fight on but it's becoming clear as Daisy grows stronger that Jennifer is having real problems now with that eye.
Final thirty seconds and Daisy ducks under a wild right, landing a right into the belly button of Jennifer to make her gasp out, AN UPPERCUT SOON ENOUGH CATCHES JEN ON HER CHIN AND DOWN SHE GOES WITH A THUD TO THE CANVAS FACE DOWN!
The crowd leaps to their feet cheering as Daisy heads to the neutral corner with a smile, 1...2...3... Jennifer isn't moving much as she is breathing hard, 4...5...6.. Jen's head moves so her left cheek rests on the canvas, gumshield hanging out her mouth, 7...8...9...10 Jennifer could be there to the count of a hundred by the looks of it! It's over!
Winner Daisy Ridley KO Round 7After:
Jumping around a little, Daisy remembers her bloody nose as she cups it with her right glove and returns to her corner, O'Dell laughs at the enthusiasm of her fighter as she pats her on the back before working on stopping her nose bleeding.
As that is going on Nicole slowly helps Jennifer to her back, pulling the gumshield all the way out as she checks Jennifer will be OK, after a few tense moments Metcalfe replies "can't keep me down so easily" making Nicole grin as she agrees with her fighter.
Helped to her feet, Jennifer gets a round of applause from the crowd, she raises her right fist in the air to show she will be OK, even as she uses Nicole as a crutch to get back to her corner, ringside doctor checking on Jen as she bluntly assures them that she is OK.
Across the ring Daisy has some toilet paper up her nose but she is beaming, admitting it was a lot of fun to fight Jen, which makes O'Dell roll her eyes and then chuckle, hugging Ridley as she tells her how proud she is that she came through this tough fight on top.
Soon both women come to the center of the ring for the final announcement, Daisy tries to be nice as she usually is to opponents but Jennifer just blanks her, making Ridley shrug her shoulders before getting her right arm raised in victory to the joy of her fans, who chant "there's only one... Daisy Ridley! One Daisy Ridley, walking along, singing a song" to make Daisy chuckle as she waves to the crowd.
All the while Jennifer shakes her head before leaving the ring, she looks annoyed that she couldn't beat Daisy tonight, which won't be the only thing bugging her as Vicky Pattison seems to be poking her on social media with a photo along with the caption "you are still a joke pet, I am so ready for another gan at you, I have the perfect stipulation in mind"
While back in the ring Daisy poses for the cameras with a right handed peace sign as she smiles to the camera, O'Dell more forthright as she tells the cameras "Church knows where to find us when she grows a spine to fight Daisy" pointing at Daisy as she speaks.
Soon they step out the ring together with Daisy certainly on a hell of a run, sooner or later it feel inevitable with or without the title that Daisy and Charlotte Church will fight it out, the tension between them clearly growing, for now it's celebration time for Ridley on another win.