Post by girlsfriday on May 25, 2022 15:57:56 GMT
Maisie Smith: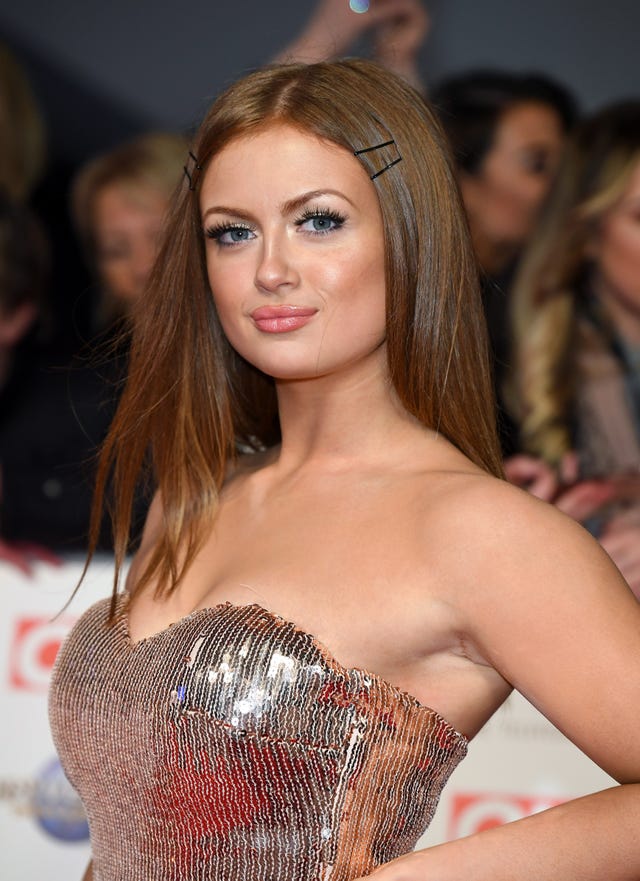 VS
Ellie Goulding: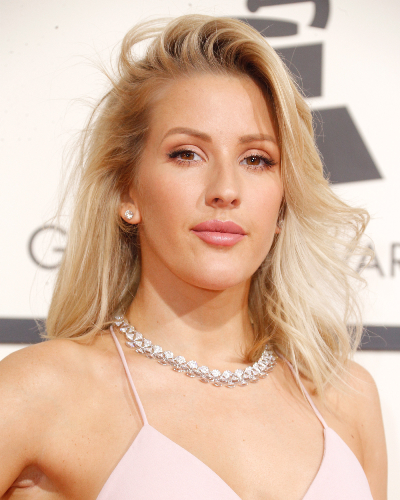 Tale of the Tape:Maisie Smith:
Age: 20
Height: 5'5
W/L: 7-1 (7KOs)
Vs
Ellie Goulding:
Age: 35
Height: 5'5
W/L: 10-9 (9KOs)
(Marti's Maulers vs Free Agent)(Written by Girls Friday/Results by Lookout!)Intro:
We kick off tonight with a fight a few months in the making, Ellie Goulding made the challenge and Maisie Smith accepted, now we are in the BBU Arena in Cardiff to see which one of these two top bantamweights are better, will it be the young contender Maisie or the veteran Ellie Goulding?
Both used social media to get across their message to their opponent, Maisie posted on hers "so it's been a few months since I got to stretch my arms in the ring, my stable felt I needed a break but I am raring to go and unluckily for Ellie, well you are the first one I will beat as I work my way back to a title shot, the hard work begins again" along with a picture showing how her hard work has done on her physique.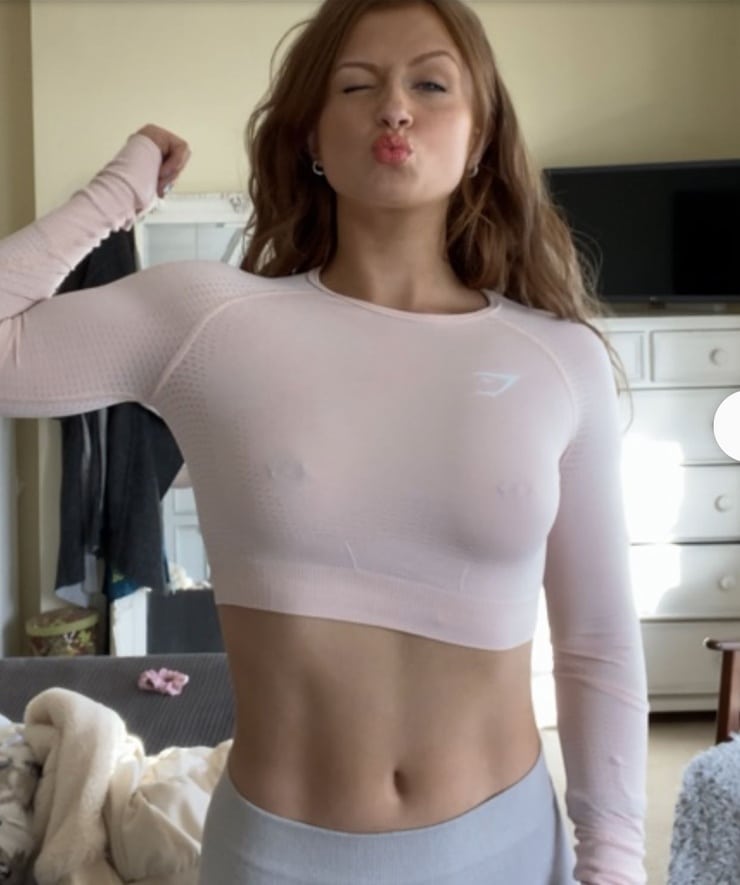 Ellie posted on her own account "I've been waiting for months for this fight, I guess Sophia (Thomalla) beating you made you a little yellow bellied, well you'll see what true hard work looks like and not just posing in a mirror all day" with her own picture to prove her point.
Fight night, first through the curtain comes Maisie with her coach Jill Halfpenny, she walks down the aisle after taking a breath, she nods to her cheering fans, she is wearing a red sports bra with gold trim, matching trunks and shoes, red gloves with gold thumbs, her hair is braided, climbing into the ring with after a fist bump with Jill, Maisie does a lap inside the ring throwing punches to warm up, bouncing on her toes in her corner when she gets to it.
Ellie comes through the curtain now with her coach at her right side, she bangs her black gloves together before she starts walking down the aisle, not rushing as she tells her coach "she doesn't look so impressive" with a wink to them, she steps into the ring wearing a white sports bra with black stripes down the sides, matching trunks and shoes, hair tied into braid too, she gets into the ring with a look over to Maisie with a smile.
The fighters jog to the center of the ring, both toned women bounce on their toes as they look over each other, seeing the test ahead for them, after the final instructions are read out, the fighters quickly touch gloves before jogging back to their corners, the bell rings to start 10 rounds of bantamweight action.
Round 1:
Out they come with Ellie looking to box around Maisie, both snapping in single punches as Maisie turns almost like a turret early on, watching her older opponent closely as they move side to side, coming to the end of the opening minute, Maisie swoops in with a left cross to the cheek of Ellie, clearly getting a read on her as she lands a straight into her face to knock her head back.
Maisie starts to dictate the tempo now, cutting off the ring as Ellie has the ropes more behind her, both letting their hands go as the crowd really get into the fight, it's the more solid punches from Smith catching the eyes of the crowd, Ellie's guard being sliced open by the thudding punches of the toned actress.
A nice one-two combo by Goulding looks to slow down Maisie a little, getting back on her bike again drilling in crisp combos, till Maisie dips under a jab to hammer in a left into the abs of Ellie, an overhand right lands to the side of the blondes head, allowing Maisie to start driving back Ellie to the ropes, the bell soon rings with a solid start for Smith in this bout.
Round 2:
Back out they come with Ellie getting more forceful her jab, planting her feet more before getting on the move, Maisie steps in with a right to the abs of Ellie, who swings in two cross punches up top to the sides of Maisie's head as both let their hands go in a furious exchange, retreating back afterwards to a loud roar from the crowd.
A missed right cross by Maisie leaves her open to a double jab into her cheek, followed by a straight on her nose to make Maisie retreat back, for the first real time in the fight Goulding is controlling the action for stretches at a time, using her hand speed to drill into the chest and face of Smith to keep her on the outside, the redhead covering up more as they box.
A double jab lands into the chest of Maisie to force her back towards the ropes, Ellie almost smiling as she looks relaxed, Maisie swinging back several crisp punches back to the face of the blonde she isn't landing as many though, the rounds to an end with Ellie raises her right hand in the air as she returns to her corner letting the younger woman know who came out on top of the round.
Round 3:
Again Ellie sticking to her guns, ramming her punches to the top of her opponent's head, Maisie dipping down more as she looks for way to the inside, with an overhand left catching Ellie to the side of her head to make her stumble a step to the side.
Pushing back Ellie onto the ropes, Maisie whacks away at the body before she is grabbed onto, they are split up with Ellie looking happy to be free of the ropes, while Ellie is landing more punches then her opponent, Maisie is gaining traction as she is finding ways to close the gap on the inside, banging away on the body of the blonde till she gets held onto.
Less then a minute to go, Maisie lands a left cross to the cheek of Ellie, with a straight landing under her chin to send Goulding back onto her heels, smothering Ellie into a corner, again Smith is sticking to the body, wanting to take the legs out from under her mobile opponent, who clinches again as both toned fighters grind bodies together, a few insults being traded by them, the round comes to a close after they are broken up, probably the hardest round to call due to Maisie's aggression versus Ellie's better workrate in the round.
Round 4:
Stepping back out their corners, Ellie again starting strong as she is moving side to side, making it hard for Maisie to pin down so easily, a deflected straight allows Maisie her way in with a harpoon right slamming into the solar plexus of Ellie, who gasps out as she backs off.
Maisie starting to motor forwards now, Ellie not as mobile as she looks winded, a left cross opening Ellie to an uppercut that sends her back to the ropes, Maisie closing in pounding away at her flanks till Ellie can hold onto her, there's an annoyed expression on Maisie's marked up face, broken up again by the referee as Ellie looks for space.
While Ellie gets in some good punches to the face of her opponent, a jab lands into her breadbasket again, making her stop long enough for an overhand right to slam across her face, another right hook lands to open up a cut on the eyebrow of Goulding, who is starting to look a lot less sure of herself, especially as Smith is pounding punches right into her face, the bell comes not a moment too soon for Ellie, she sits with blood trickling down her cheek, her coach working on patching her up as she winces while being touched, Maisie meanwhile stays standing as she stretched to keep herself loose, ready to be unleashed on Ellie it seems.
Round 5:
Stepping out her corner ready for more, Ellie landing a few sharp jabs as she tries to protect her cut, a left slams into her abs again, with an uppercut sending the singer back onto her heels, with a right hook sending sweat and a little blood from Ellie, her guard looks tired WITH A RIGHT LANDING INTO LIVER OF ELLIE, MAKING HER GO DOWN TO ALL FOURS!
Maisie jogs to neutral corner, a stain of blood on her right glove, 1...2...3... Ellie fighting back tears as she stares at the canvas, 4....5...6.. Ellie spits out her gumshield as she coughs, 7...8...9...10 Ellie can't find the strength! She is counted out!
Winner Maisie Smith KO Round 5After:
Back on the winning side of things, Maisie raises her arms in the air as she yells "I'm the f**king best!" As Jill applauds her with a smile, Maisie heads over to Ellie, pushing her to her back so she can press her right foot into the stomach of the beaten fighter, telling her "you're not the only one who works hard, difference is I know how to win" Ellie groaning as the boot is pressed in harder.
Leaving Ellie as the blondes coach comes to her, Maisie marches back to her corner, hugging Jill as she thanks her for her help preparing for this fight, with a pat on her back from her coach, Jill telling her "we'll build you into a champion yet" making Maisie smile like a Cheshire cat.
Ellie on the other hand needs help to slowly stand up, an ice pack placed onto her stomach, she winces as heads to leave the ring, not wanting to be around Maisie any longer, if she hoped to catch out the Maisie off a loss; it didn't work, back to the drawing board for the singer if she is to finally move into contender status.
The winner not interested in Ellie, more interested in getting her left hand raised in victory, she flexes her arms for the cameras with a big cheeky smile, her supporters whistling and chanting her name, Maisie is certainly becoming a fan favourite in the BBU.
She steps out the ring, blowing a few kisses to her fans at ringside, she is loving the limelight, at twenty years old she could easily be one of the pillars of the BBU over the next decade, heading to the back with an arm around Jill's waist as they talk about the fight and going for a drink to celebrate.