Post by girlsfriday on Jul 28, 2022 15:44:47 GMT
Challenger - Elizabeth Debicki: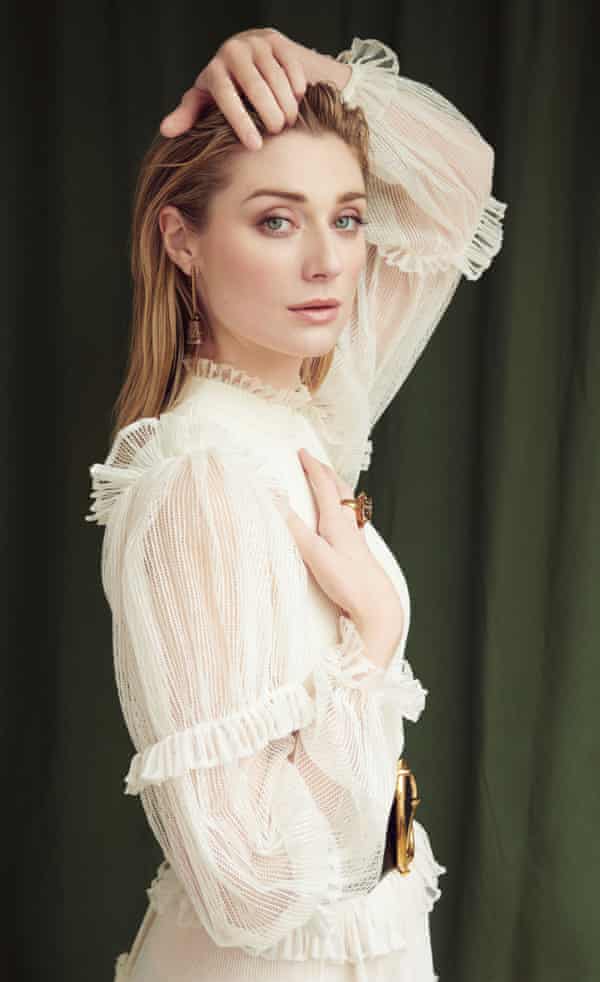 VS
Champion - Jesinta Campbell: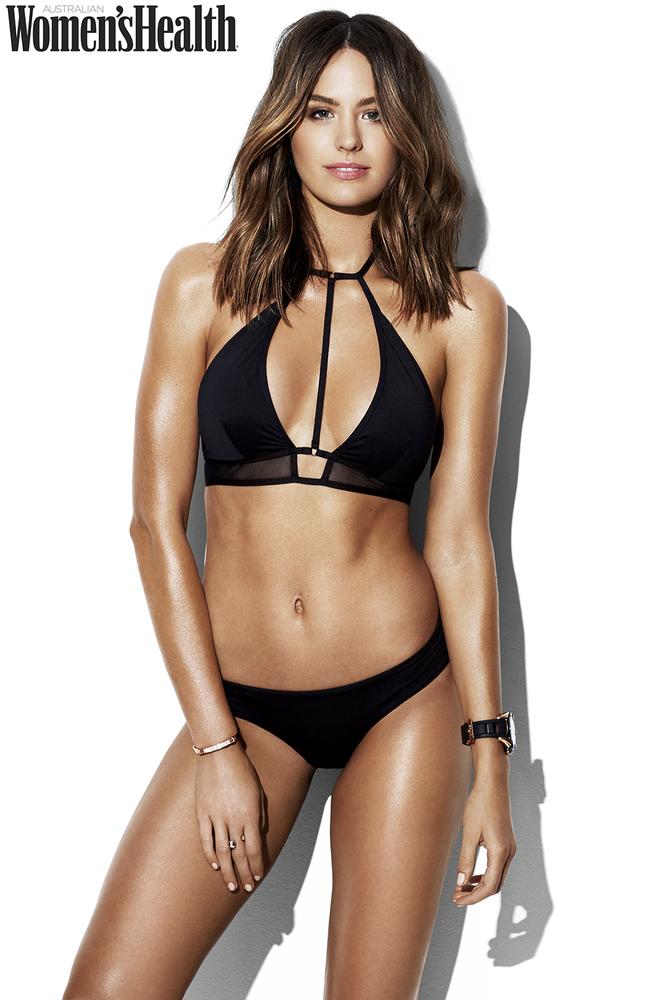 Tale of the Tape:Elizabeth Debicki:
Age: 32
Height: 6'2
W/L: 6-2 (6KOs)
Vs
Jesinta Campbell:
Age: 30
Height: 5'10
W/L: 7-1
Current ACB welterweight champion.
(Lookout! Atlantic Boxing vs Downunder Boxing)Intro:
Now it's time for our first title fight of the night, Elizabeth Debicki is looking to win her first title, she steps into the ring with the ACB welterweight champion Jesinta Campbell, the fight is being streamed with a delay from the Kooyong Stadium in Melbourne, Jesinta after making her second successful defence.
Before the fight both fighters were at the press conference, on the left hand side of the stage sees Elizabeth step on it wearing a black dress with her heels, Jesinta wearing an emerald dress with the green strap title belt around her waist, proudly tapping it as she looks at the crowd and cameras.
The fighters come together at the center of the stage, eyes locked as Elizabeth leans down slightly as she is taller then the champion, who lifts the title belt up in both hands above her head, showing the challenger whose the champion here, making Debicki smirk as she nods at the show, then taps the gold plate on the front of the title before she heads to her side of the stage, Jesinta placing the belt over her right shoulder as she heads to the other side as a podium is placed on the center of the stage.
First to the podium comes Elizabeth with a strut, she tells the assembled crowd of media and fans "I am honoured to be in this title fight, I have been working hard to earn my shot fighting around the world, for all that work to get me back here in Australia with all the wonderful fans getting to see how good I have become" smirking as she grips the podium with both hands like a statesmen making a political speech.
"This is my chance to take the title to a new level, to take it from you Jesinta and make it the belt people want to see, want to earn because you ain't doing that belt any justice at all" says Elizabeth with a real barb at the champion, who scowls at Debicki as she grips the title with her right hand tight.
Jesinta then steps up to the podium, tapping the title belt with her left hand, she tells Elizabeth "this belt means the world to me, it is a symbol of how far I have come in this sport, so for you to claim that you would bring more eyes to it is a joke, you had fifteen minutes of fame and that has run out, now you are on my time" scowls being exchanged as the title is certainly bringing the catty side out of them.
"See my goal is to beat this bytch and then move on to bigger things with this belt, hell I'd love to become the first ever truly undisputed champion in celebrity boxing, I am not afraid of anyone so whoever wants to stand in my way isn't going in stay there for long, including you bytch" Jesinta says as she points in the direction of her challenger, who looks ready to go for her but holds back, maybe realising it is better to save it for the actual bout and take the title as the best way to get back at the champion, they both leave the stage moments later looking fired up.
Fight night first through the curtain comes the challenger, Elizabeth has her coach for tonight surprisingly Yvonne Strahovski from the sister stable to Elizabeth's, that gets a loud cheer from the crowd as the blonde duo walk to the ring, Liz to the right, Vonnie on the left, Elizabeth soon steps through the ropes wearing a white bikini and white gloves, hair tied into a ponytail as she fist bumps Yvonne before warming up.
Now out comes the champion Jesinta with her coach Nikki Visser leading her to the ring, Nikki is holding the title belt high as the fans chant for Jesinta, who waves to them with a nod, stepping through the ropes into the ring wearing a green bikini with matching gloves, hair tied into a ponytail as she bounces on her toes, Nikki handing the title to the referee before patting Jesinta onto her back.
The referee brings the fighters to the center, where Elizabeth gets a close look at the title, while Jesinta stares right through the bigger fighter without any hint of worry, the glove touch isn't friendly as a crack of leather rings out, both jogging to their corners, where once ready the bell rings to start 10 rounds of ACB welterweight title action.
Round 1:
"Ding!" Off they go trading jabs, Elizabeth more flat footed but starting well behind her jab, using her reach advantage early on to keep Jesinta at range, drilling in her punches around the top of the champions head, with Jesinta slamming in punches around the chest of the challenger, moving side to side to try to find a way through the punches coming at her.
After the opening minute Jesinta finds the opening she wanted after feinting with a jab, she dips under a straight then swings in an overhand right to the chin of Elizabeth to turn her head, then lands a left hook as Jesinta forces the challenger to retreat back, Jesinta working in close to force the taller woman onto the ropes.
Less them a minute to go with Debicki giving Campbell a shove, while she gets away from the ropes, she still has Jesinta looking to pressure her, whacking away through the guard of Elizabeth with straight punches, pulling Jesinta into a clinch, trying to wrestle her to the ropes as the referee is needed to step in to push them apart, the bell rings moments later to end the round, solid start from the champion as she jogs back to her stool, Elizabeth looks annoyed but no hint of worry yet as she stays standing in her corner.
Round 2:
Taking a more aggressive posture, Elizabeth is stepping in with her punches, Jesinta dancing around her to Elizabeth's left, trying to not let Elizabeth crack her with a hard right, trading stiff single punches as they move around the ring, crowd chanting for both fighters.
A left cross catches Jesinta to her left cheek, followed by a straight to the forehead to knock her back a step, that gives Debicki the momentum to work her way forwards, snapping back the head of the champion with a jab/straight combo, Jesinta needing to clinch up when her back touches the ropes, Elizabeth making it uncomfortable by leaning against her with the referee needed to step in to break them apart.
Final minute to go with Elizabeth keeping the pressure on her opponent, burying her straights into the face of Campbell, the model tightening her guard up, not throwing much back as maybe she has been spooked by the raw strength of the actress, the round comes to an end with a strong display by Debicki, who returns to her corner with a grin as she nods to Yvonne.
Round 3:
Both are throwing more punches, trying to control the action as they fight it out, Elizabeth again lands the better punches with her reach and power thudding through her hits, making Jesinta back off as already there's a trickle of blood from a cut to the bottom lip of the model.
Who ducks down more to get inside the reach of Debicki, pounding in books to the body of the actress, Jesinta gets nudged back by a left forearm, eating two short hooks to the side of her head to make her retreat, Elizabeth slams in a double jab to the face of Campbell to knock her back.
Herding back Jesinta as she holds the center again, Elizabeth is making Jesinta look upset already, with the challenger being tough to force back, especially when the models lips are being hit, making her grimace as she is driven towards the ropes, forced to cover up till the round comes to an end, Nicky needing to cool off Jesinta as she is steaming about the struggles she is having, while Elizabeth is looking calm, not getting too excited about her success right now.
Round 4:
Tapping her cheeks to psyche herself up, Jesinta comes out looking to be a little more aggressive herself with the body punching, taking a few clean hits around her head so she can rifle in two punch combos into the torso of her opponent, late in the opening minute Jesinta feints with her jab, stepping to the left side when a straight comes her way so she can land an overhand right to the ear of the actress, then a short digging left into her abs, making Liz take a step back looking frustrated that she let that combo through.
The champion showing her resilience to come back at Elizabeth, dodging more and countering as she finds her rhythm, making Debicki a little more gun shy as the big hitter doesn't want to leave herself open, problem for her is Jesinta isn't simply gonna wait for her to readjust, she starts swinging in more hooks to the body of the challenger to make her hiss.
Pushing Jesinta back with her left to her face, Debicki starts to gain ground again after landing a stiff straight into her opponents face, knocking back Jesinta as she looks to pound her backwards, Jesinta showing good head movement to dodge the heavier looking shots, still taking a few punches around her cheeks as she slings back some straights of her own, at the bell both fighters give each other a hard glare before returning to their stools, getting washed down as things seemed to have evened again on the scorecards, though Jesinta has more marks on her face, she is starting to create a pink hue on the body of her opponent.
Round 5:
It's a hard fought start to the round, Jesinta looking crisp with her punches on the move, Elizabeth being more rough with nudges to slow down the smaller fighter, landing cross punches when she can pin down Jesinta near a set of ropes before they are clinched up.
Into the second minute both women are starting to glisten with sweat, a missed right cross by Jesinta leads to a counter right slamming into her face, reopening her cut lip with a left cross, Jestina is on the defense as Elizabeth is trying to pound her face in, a few punches slam through the mitts of Campbell to knock her head back, driving the champ to the outside part of the ring.
Grabbing a hold of Elizabeth more to slow her down, Jesinta is getting pressed against ropes, Elizabeth starting to hiss insults at her, leading to some kidney punches off both in the clinches, referee warning them as they are broken up, Jesinta manages to land a crisp double jab under the chin of Elizabeth as they resume, a sweeping right cross follows just before the end of the round as Jesinta shows she won't back down easily, Liz though doesn't look too fussed by her, Yvonne giving her advice on how to really hurt the champion.
Round 6:
Trading more single punches to start as they look to land the meaningful punch to turn the tide early in the round, Elizabeth mistimes her attack as she steps in with a right hook that misses, instead the crouched down Jesinta lands two left hooks to the body, her overhand right doesn't land flush, it does ward Debicki back as she jabs into the forehead of the smaller fighter to stop her charging forwards.
This time Jesinta looks to be the one finding holes in Elizabeth's game, still taking several hard hits but she is landing nice crisp combos when she can create an opening with her movement, Elizabeth looking ready to bite on her gumshield as she is getting frustrated that she can't continue to pin down her opponent.
Her mood isn't improved when a right cross opens a cut under her left eye, Jesinta allows herself a smirk as now she has a bullseye to target, ramming in several punches to make Debicki cry out as she is forced into a neutral corner, forced to hold onto Campbell, the challenger lands a few rabbit punches behind the head of Jesinta, showing the lengths she will go to win this, both are pushed apart with Elizabeth being warned another infraction will lead to a disqualification.
The final seconds sees both go toe to toe with blood and sweat flying off, at the end of the round both move back to their corners looking to be sore to say the least, corner crews working on cleaning up the fighters, who stare daggers across the ring at each other.
Round 7:
Pushing off their stools, Jesinta still looks good with her footwork, though maybe getting too predictable as she sticks to the left side of her opponent, rifling in punches towards the cut under her left eye, Elizabeth grits her mouthpiece not to cry out when it is hit, late in the opening minute she leans out the way of a straight, then comes back with a left hook that slams into the side of Campbell's head to send sweat flying off like mist through the air.
Bullying back Jesinta with a follow up straight, Elizabeth is looking in firm control, Jesinta now having a mouse under her right eye from another left cross, she swings in an overhand right that doesn't land flush, INSTEAD IT'S A RIGHT HOOK ON HER JAW THAT DOES, SENDING JESINTA DOWN ONTO HER KNEES!
Crowd look stunned especially the Jesinta fans, Debicki all business as she heads to a neutral corner so the count can begin, 1....2....3....4... Jesinta shakes her head to clear it, punching the canvas with her right glove, 5....6... Planting her right foot, she takes a deep breath, 7...8... Pushing to her feet, Jesinta raises her fists as her fans roar, telling the referee she is OK, getting a nod in reply before the fighters are waved on to resume fighting.
Less then fifty seconds to go, Jesinta in defensive mode as she boxes behind her jab, moving and holding when she needs to, Elizabeth snarling as she wants to land the big knockout punch, Campbell playing spoiler here, doing everything to stop the work of Debicki, with the sound of the bell dinging a relief for the DownUnder corner, Jesinta gets washed down and patched up, Elizabeth grits her mouthpiece as she stares intensely at the canvas, feeling the title in her grip as Yvonne tells her to not lose her focus now.
Round 8:
Out comes Elizabeth with her eyes on the prize, trying to land a big punch behind her jab, Jesinta still has her movement it looks like, showing her toughness and stamina to still be fighting like this at this stage, she soon ducks under a right hook and buries a right harpoon like punch into the liver area of Elizabeth, who cries out as her eyes shut, NOT WASTING TIME JESINTA LANDS ANOTHER BRUTAL RIGHT TO THE SAME AREA! DOWN GOES THE LANKY ELIZABETH LIKE A TREE TO ALL FOURS ON HER FRONT!
The gumshield comes out as Elizabeth looks in real pain here, Jesinta marching over to the neutral corner without a hint of mercy to her expression, 1....2....3....4.... Elizabeth soon rolls to her back, both arms holding her stomach as her knees are bent, 5...6...7.. Whining as her eyes are shut, Yvonne nodding in her corner knowing that... 8....9....10 it's all over!
Winner and still ACB welterweight champion! Jesinta Campbell KO Round 8After:
Jesinta walks to her corner with her gloves covering her face, hiding the tears of joy as her coach Nikki steps into the ring to hug her, this was arguably the hardest fight of Jesinta's career, maybe they should start calling her the "Giant Slayer" as this is the second six foot fighter she has defeated in her career, all that matters of course is that she toughed it out and remains the champion.
While Yvonne has to apply an ice pack to the liver area of Elizabeth, who covers her face for a different reason to the winner, embarrassed that she lost this fight, she felt like the title was going to be hers, instead she is laying on her back in pain, with one mistake changing the course of the fight in the end, a fight she arguably had control of more then the champion.
After a good minute, Elizabeth gingerly pushes up to her feet, groaning as she is still sore, Yvonne holds her gloves as Elizabeth holds the ice pack to her stomach, while she gets a respectful round of applause for a solid effort tonight, Elizabeth is more interested in simply leaving the ring, shaking her head as she walks to the back, Yvonne will need to console her friend in the back as she has experienced nights like this herself.
Jesinta isn't bothered that Elizabeth is gone, this is her moment after getting patched up, proudly wearing the battle marks as she heads to the middle of the ring, getting the title belt placed around her waist by an ACB official, the referee raises Jesinta's right hand in the air to make it official, her second title defence is a success.
The champion goes on a lap of honour tapping the title belt with both hands, her supporters chanting "we love you Jesinta!" Repeatedly, making her smile as she nods to them, looking proud of herself and loving every second of the attention she is getting.
As soon as the lap is done she climbs out the ring, heading to the back with Nikki, this was a great showcase fight to show the talent in Australia right now, how far can Jesinta go now she has cemented to most that she is the best talent in the ACB welterweight division? On this performance it will be hard to stop her gaining more honours.