Post by girlsfriday on Sept 29, 2022 18:42:40 GMT
Raffaella Modugno 34yo 5'11 1/2 34D (6W-6L ​​6ko's) vs Chloe Khan 31yo 5'8 38L (4W-3l 4Ko's) Jmdd Fight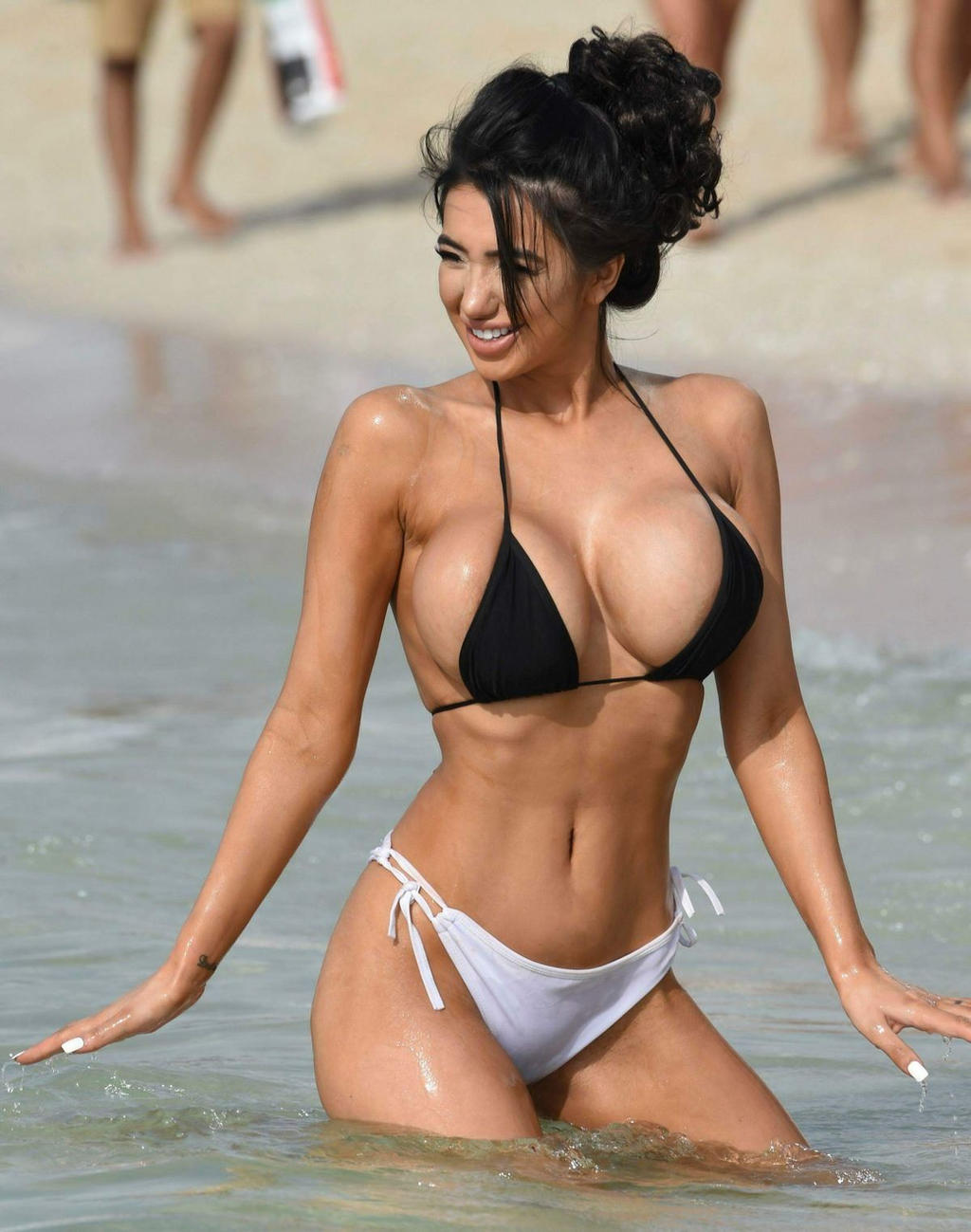 Prefight
these two fighters are in the Czech of stability and they want to beat each other to find it, they are ready for anything to win and today they will demonstrate this in a JMDD match
The fight Night
The first to be announced and to enter the hall is Chloe she wears a gold microbini with gold gloves and boots and with her hair tied up in a ponytail, she steps into the ring going to the blue corner;
then it is Raffaela who is announced and enters the hall wearing a white bikini and red boots, and with her hair gathered in a ponytail, she steps into the ring going to the red corner:
The referee calls them to the center of the ring for final instructions before 10 rounds of Jmdd action.
The Fight
Round 1
At the bell it is immediately war with Raffaella not taking advantage of her greater reach, and with Chloe impaling her against the turnbuckle, and she immediately goes Juggs, with furious and powerful uppercuts lifts raffaella's boobs out of the top and under her chin, pounding them over and over, and then milking them with furious double hooks, which make poor Raffaella who goes down cry like a child,
Raffaella gets up, but only to be mercilessly beaten for the rest of the round.
Round 2
Raffaella tries to attack Chloe, but she is immediately trapped and pounded against the turnbuckle where hook after hook Raffaelle relentlessly goes limp, but Chloe wants to have fun with her, and Chlloe traps Raffaella's face in her gnarly boobs, starting to box her face. Raffaella's boobs with them, while hundreds of devastating two-handed hooks milk like a cow the destroyed boobs of Raffaella whose massacre is stopped only by the bell.
Round 3
Raffaella would like to surrender between the two rounds, but she is forced from her corner to meet her destiny, and her destiny is to be beaten mercilessly by Chloe, who first gives her a series of terrible low blows, then with great malice. he resumes milking the boobs of his destroyed opponent, before hitting Raffaella's chin with his huge boobs, making poor Raffaella fly out of the ring completely Ko, the referee immediately interrupts the match decreeing the victory by ko at the minute 2:01 of the third round for Chloe Khan.