Post by girlsfriday on Sept 29, 2022 18:46:28 GMT
Ivana Baquero: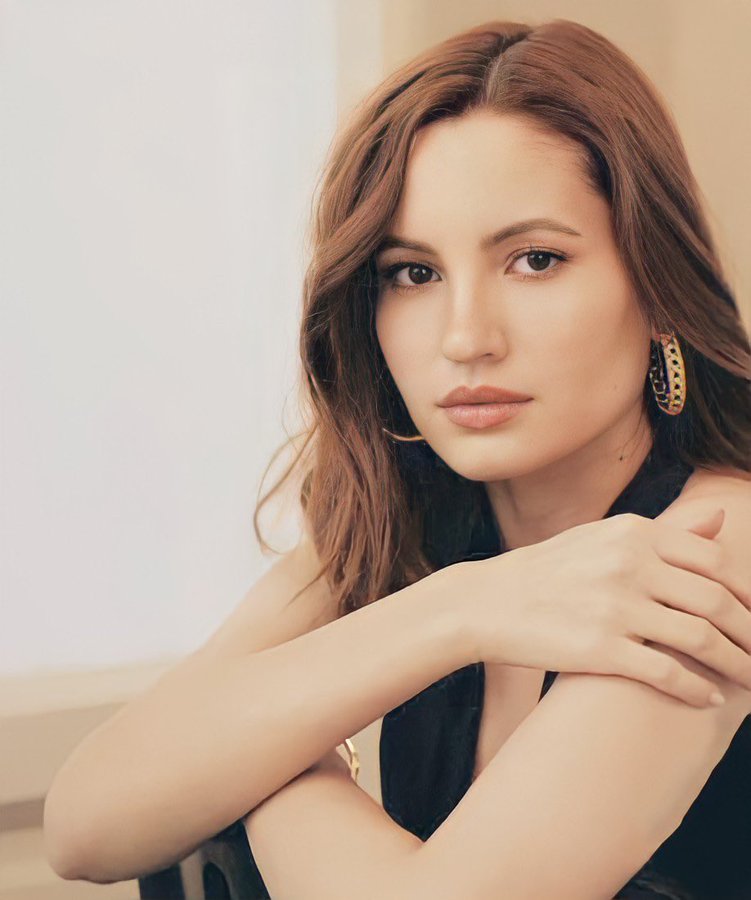 VS
Elizabeth Henstridge: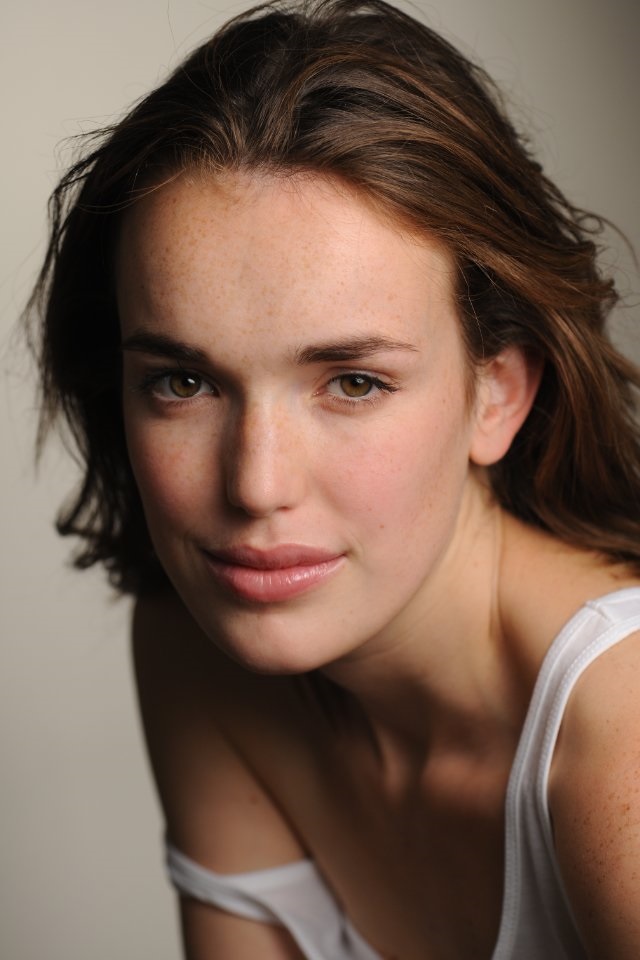 Tale of the Tape:Ivana Baquero:
Age: 28
Height: 5'3
W/L: 21-4 (20KOs)
Former BBU flyweight champion.
Vs
Elizabeth Henstridge:
Age: 35
Height: 5'4
W/L: 27-20 (27KOs)
(Girls Friday vs Free Agent)(Written by Girls Friday/Results by Lookout!)Intro:
Former stablemates battle it out here, with Ivana Baquero trying to get back to the BBU flyweight title she held till the start of this year, she shares the ring with the former Girls Friday fighter Elizabeth Henstridge in a different way to what they normally would, trying to beat the hell out of each other instead of simple sparring.
Before the fight the BBU TV's roving reporter backstage Anna Woolhouse looked for a few comments from both fighters, finding Ivana as she walked down the hall to her stables locker room, Ivana nodding to Anna with a solemn look in her red dress and black heels, carrying her gym bag full of gear.
"Look Anna I need to get ready for this fight, all I'll say is that Elizabeth is my friend outside the ring, inside it tonight it's all business" says Ivana, before Anna moves out the way as the Spanish actress looks ready to barge right through her, clearly a little turmoil about what she has to do tonight.
On the other hand when Anna finds Elizabeth at her locker room, Elizabeth is more friendly as she gives Anna a wave, sitting on the bench with a smile, Elizabeth is wearing a black blouse with black dress pants and heels, Anna getting to sit next to her.
First question as expected is about her departure from the Girls Friday stable, Elizabeth is quick to reply "there's no ill feeling there to be clear, I didn't keep up my form and slumped badly, I don't blame them cutting me, hell they probably let me stay longer then I should have, that's just life" Anna looking a little crestfallen that Elizabeth didn't give her an impassioned rant.
Elizabeth then tells her "tonight is simply about finding my feet again, I am still talking to Melanie (Sykes) at least twice a month about things, she discussed Ivana wanting to be back in the ring and offered my services, next minute the contracts are signed and we are here, I love Ivana as she can be so sweet, I expect to see the other side of her though that I have watched from the locker room come out, that all out killer instinct she has" Anna nodding as Elizabeth tightens her fists a little.
"But honestly it is exciting, I don't know if Ivana ever thought about us ever actually fighting each other for money, but I did once in a while, just to see what it was like to share a ring with her not holding back, we'd usually have back and forth sparring sessions, as a fighter you wonder how it would end up with the smaller gloves and full power shots, whatever happens I am and always will be her friend" finishes Elizabeth as Anna thanks her for her time, Anna heads off to let Elizabeth get ready for the fight.
Fighting time, first out onto the stage is Ivana with her coach Taryn Terrell, Ivana is all business tonight as she heads to the ring, eyes only for the ring as she wears a red sports bra with yellow stripes down each side, matching trunks, red shoes and gloves, hair is tied into a ponytail as she gets inside the ring, tapping her gloves together as she shuts her eyes to take a breath.
Elizabeth doesn't look as happy as before but still waves to the crowd as she walks down the aisle, her coach following behind with a smile as they look confident in her, stepping into the ring wearing a black sports bra, matching trunks, shoes and gloves, Liz has her hair tied into a ponytail too, she shadow boxes to warm up as she gets into the zone.
Once the referee is happy they are warmed up, both are waved to the center of the ring, both look each other over almost wondering if anything has changed about their former sparring partner, except for maybe a few extra days on their age, when told to touch gloves, there's a quick hug between them before they return to their corners, once they are both set the bell rings to begin 10 rounds of flyweight action.
Round 1:
A quick nod shared between the fighters before they start trading jabs, Elizabeth starting off crisply enough for someone who has struggled for action this year, drilling her punches around the top of Ivana's head, soon enough though the former champion dips under a jab, before showing her intentions as she steps inside to rip away at the body of Henstridge, making the English fighter groan out as she is forced to the ropes.
Needing to push off Ivana, Elizabeth moves away from the ropes but finds Ivana stalking after her, a little apprehension shown on Elizabeth's face as Ivana is pushing the pace, more punches landing around the torso of Henstridge to make her tighten her guard, Baquero forcing her to the ropes soon enough again, with Elizabeth needing to grab onto her opponent to slow her down.
Broken up with under a minute to go, Elizabeth takes a breath before they resume, catching Ivana out with a flush jab/straight to her face, boxing more on the move as Elizabeth looks to use her reach, Ivana now guarding herself a little more, not wanting to suffer the humiliation of walking into a big punch, allowing Liz time to get her straight punches going till the round comes to an end, solid start for Ivana, Elizabeth sits down with a nod to her coach as she knows she let Ivana push the tempo there.
Round 2:
Again another nod of respect before the leather starts flying, Ivana clearly has a game plan to wear down Elizabeth with body shots, Liz giving her little nudges to open up space, landing short right hooks to make Ivana have to think about her charges, especially when another jab/straight combo slams right on her forehead.
A mistimed charge by Ivana leads to her getting a double jab into her face, followed by a straight into her nose, Ivana barks out as she tightens her guard, Elizabeth starting to let her hands go more as she is being given more time through the second minute of the round, the Spanish star trying to find her way back to the inside more behind her own jab.
Last forty five seconds sees Ivana make another charge, nearly causing a clash of heads, both stand their ground as they whack away at each others bodies, Henstridge using a few short uppercuts around the chin of her opponent to make her retreat back, showing she has some answers for Baquero's attacks, the bell soon rings with Elizabeth allowing herself a little smile, proud of her work there, while Ivana still looks all business sitting on her stool staring at her friend turned enemy for one night.
Round 3:
Again it's another closely fought opening twenty seconds, Ivana starting off quickly with the body work, before Elizabeth opens up space with her left forearm, whacking in short hooks to ward off the former champion, then late in the opening minute, Elizabeth lands a right hook across the nose of Ivana to open a small cut on it, giving her a target now to work with.
If the Girls Friday stable thought Henstridge might be easy pickings on the title comeback tour for Ivana; well it's looking a harder task so far, Elizabeth now actually holding the center of the ring controlling the action at range, landing piston like punches around the face and even chest of Ivana to make her groan out, Ivana landing single punches in return as her output has decreased while she tries to work out how to attack the problem in front of her.
Liz then slams in a jab to the nose of her opponent, followed by a right hook that turns Ivana's head, soon Ivana has to clinch up as she takes two more hooks around her head, referee needing to push them apart as Ivana is starting to look pissed off, taking a few wild swings at her formed sparring partner and only finding air, while Elizabeth drives in another crisp jab/straight to snap her head back, the round ends with Henstridge fans starting to believe maybe there's an upset on the cards as they chant her name, Ivana meanwhile getting her cut cleaned up as she taps her gloves together, not hiding her frustration much here.
Round 4:
Back out they come with eyes firmly locked, trading stiff straight shots as Ivana needs to work out how to get back to the comfort of inside fighting, problem is for her that Elizabeth looks firmly in her zone, slamming her punches into nose and forehead of Ivana a little too regularly for her former coaches liking as Taryn yells at Ivana to move her head, that's falling on deaf ears at the moment as Ivana is only landing jabs or straights at the moment.
A double jab opens Ivana's guard up to an uppercut, sending the former champion onto her heels, Henstridge stepping forwards confidently, baring her gumshield as she whacks away with a left/right/left hook combo that sends blood and sweat flying, Ivana grabbing onto her opponent in a desperate looking clench, a little swelling around her right eye forming now as Elizabeth is certainly giving the Girls Friday crew a raised heartbeat right now, referee needing to break them up as Ivana forces her head under the chin of Liz to try to rough her up.
Resuming with Ivana finally taking the advice coming her way, moving her head and feet more, giving her opponent a new look late in the round, getting some success from it as she slips a jab to land a counter right cross into the face of Elizabeth, then barks with effort as she starts getting the hooks flowing again, whacking them around the ribs of Liz as she muscles her to the ropes, another clinch this time from the English lass late in the round, broken up again with a quick flurry from both fighters being landed before the bell, Taryn berating Ivana for not using her boxing smarts, Elizabeth meanwhile being told she has got Ivana on the ropes, time to start beating her into submission.
Round 5:
Resuming with eyes firmly locked, Ivana is definitely starting to use her skills more then trying to walk through Liz, who is still landing several crisp punches as she aims at the chest of Ivana, showing her own smarts as even her former trainer nods in respect to her, trading stiff single punches through the opening minute as it feels a little bit like a chess match.
Till Ivana feints with a jab up top, switching down to the body with a straight into the belly button of Henstridge to make her gasp out, a left hook looks to hurt Liz as it lifts her ribs up, suddenly the tables have turned and Taryn is yelling at Ivana to have at her opponent, driving Elizabeth into a neutral corner to beat the abs of the older fighter with short digging punches, till Elizabeth can grab a hold of her in a front headlock.
When they resume while Elizabeth is still landing some crisp punches, her legs are not as mobile, allowing Ivana to move more side to side and feint before whacking in hooks and cross punches over the top, then it's another diet of body punches for Henstridge as she starts to grimace, maybe that ring rust finally catching up as Ivana has her on the ropes beating her, the bell rings to end the round with Ivana looking fired up as she bangs her gloves together, Elizabeth taking a deep breath before walking to her corner, ice pack on her abs as she nods that she is OK, giving her coach a grin to try and prove it.
Round 6:
Pushing off their stools, both look sore as they exchange jabs, Ivana though is quick to change the pace after feinting, she crouches under a jab, THEN TURNING IN WITH HER HIPS, LANDING A LEFT HOOK ONTO THE LIVER AREA OF LIZ! WHO COLLAPSES TO ALL FOURS!
Ivana looks to the sky then walks to the neutral corner, maybe thanking a higher power for the knockdown, 1....2....3....4.. Elizabeth rolls to her right side, gumshield spat out as she coughs, 5...6...7.. Tears running out her eyes to the canvas as her cheeks are flushed red, 8....9....10 the fight is done!
Winner Ivana Baquero KO Round 6After:
If Ivana expected an easy night tonight, she certainly didn't get that as she had to comeback to win this, she jogs over to Elizabeth, kneeling down and taking her gloves off to check on her friend, Henstridge's coach in the ring placing an ice pack on Elizabeth's body to help her recover, the coach telling Ivana she might as well get herself looked over as they shake Ivana's hand in congratulations for winning this bout, Ivana nodding as she stands and heads to her corner.
Where she is met by a pat on her back and a "you had me worried there, need to teach you to move your head" laughing as Ivana nods, they share a hug as Ivana admits she wasn't at her best tonight, promising she will do better next time.
While across the ring Elizabeth is now on her stool, getting her breath back, she still is sore as her coach tells her "you did a great job, maybe without the long break you'd have won tonight" Elizabeth gives a feint smile, nodding to her coach.
Over comes Ivana and Taryn to give Elizabeth praise, both giving her a soft hug, showing that Elizabeth is still on the friend zone, even after scaring them tonight, telling her that next time she will win when she steps into the ring, out the ring steps Liz not long after they wish each other luck going forwards.
It ended up being a hard night for Henstridge in the end, there's plenty she should grab onto for her future bouts off tonights performance, she pushed one of the best flyweights around right now hard, her punches were for the most part on point, still maybe a lack of one punch power might be her downfall for getting into the title picture long term.
In the ring Ivana has her left hand raised in victory, that's two wins now since losing her title, Ivana though doesn't really celebrate beyond giving thanks to her fans, leaving the ring with Taryn moments later, as she said tonight was all business, she has to keep her eyes on the prize in such a strong depth in the division if she hopes to become a two time champion, the flyweight division certainly has the spotlight on it tonight.