Post by girlsfriday on Nov 30, 2022 0:06:50 GMT
Bethany Lily April:
Vs
Valerie Van Der Graaf: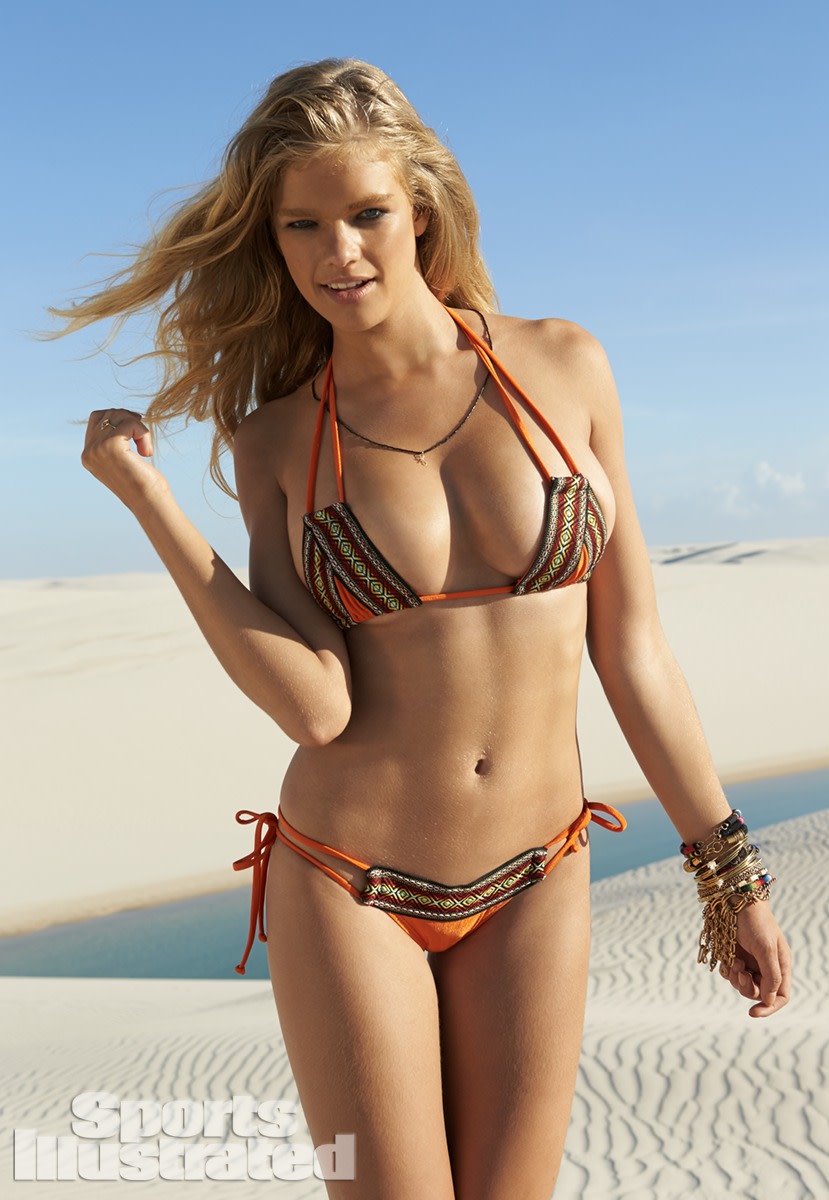 Tale of the Tape:Bethany Lily April:
Age: 26
Height: 5'5
Bra size: 32H
W/L: 10-2 (10KO's)
Former BBU JMDD champion.
Vs
Valerie Van Der Graaf:
Age: 30
Height: 5'11
Bra Size: 34C
W/L: 5-5 (5KOs)
(This is Glamour Vs Free Agent)Intro:
International clash here as England's Bethany Lily April is looking to get back into the BBU JMDD title picture. Across the ring will be Dutch model Valerie Van Der Graaf. Who is making her BBU debut here tonight in the BBU arena in Cardiff. This will be an interesting clash between the raw power of Bethany versus that six inch height advantage of Valerie's.
Before the bout took place. Both women gave their thoughts on the fight as they posted to their social media accounts. Bethany was first to announce the fight to her followers, telling them "another month, another fight. The queen of JMDD is facing Valerie Van Der Graaf! I know she presents a tall order to over come but frankly... I will enjoy pounding her jugs till she falls to her knees. Nobody is stopping me getting back my title!" Motivated to be the best again.
Valerie responded by posting "first time fighting in Wales and the BBU. I know Bethany thinks she is some hot shot. She is just a short fat bytch to me. I am going to give her a boxing lesson she will never forget." clearly confident, even if her record is ok right now. A win against Bethany will push her up the rankings in a big way.
Fight night. First through the curtain onto the stage comes Bethany with coach Melinda Messenger, Bethany pounds her red gloves together, walking to the ring in a pink bikini, hair tied into a ponytail. She looks motivated as she steps into the ring. On a mission to reclaim her glory as she nods to the crowd who chant her name.
Here comes Valerie. Hoping to add her name to successful Dutch BBU fighters like Dotzen Kroes and Sylvie Meis. She is walking to the ring with her coach in front of her. Wearing an orange bikini and gloves to channel national pride, hair in a braid. She climbs into the ring with her arms in the air as her supporters whistle and cheer her.
The fighters are brought to the center of the ring by the referee. There's a calmness between them as they look each other over. Touching gloves with a crack of leather ringing out. It isn't too long before both women are back in their corners. Nodding to the referee that they are ready. The bell rings to start 10 rounds of JMDD action.
Round 1:
Off they go with a scruffy start to proceedings. Bethany landing a few cuffing punches around the jugs of her opponent, getting clipped around her head and tits in reply. Both trying to enforce their will in the opening minute. Valerie pushing Bethany back with a shove to both shoulders. Landing a double jab to the chest of the smaller woman. Bethany being held back on the outside as they enter the second minute of the round.
A deflected jab for Valerie finds her on the back foot as a jab hammers into her chest, followed by a right hook that lands square into the side of the Dutch stunners boob. Valerie now getting to feel the raw power of Bethany. Who has her pressed against the ropes. Banging in her punches around the jugs of Van Der Graaf to send them jiggling around.
Clinching onto Bethany, Valerie hisses as she has Bethany's face near her boobs. They are broken up with Valerie boxing defensively to get herself into rhythm. Pounding in shots around the boobs of her opponent. Still there is danger as proven by Bethany taking a straight on her left arm, landing an uppercut to rock around the breasts of Valerie. The bell soon rings to end the round with both getting a good taste of the issues they are faced with here.
Round 2:
Digging her feet in as she slams in hooks on the inside, Bethany showing her aggressive side right away. Forcing back Valerie to the outside part of the ring. Getting clipped around her cheeks as Valerie looks to create space. Using her left to nudge a gap then pounds in two short right hooks into the jugs of the smaller blonde.
Pushing back Bethany with her left to keep the gap. Valerie is using rough housing tactics to try to keep the gap a safe distance. Both slamming in hard punches when they exchange. A straight lands square into Bethany's face. Two left hooks follow to her jugs as Valerie pushes her back to the outside part of the ring.
Where she is holding the English lass. Bethany landing more cuffing then solid blows at range. Valerie doing a good job of landing clean punches square into the breasts of her opponent. The round comes to a close with Valerie looking happier to have held off the Pitbull like Bethany for a time.
Round 3:
Fencing with jabs to start as Bethany looks to push pace again. Instead a straight cracks her in her chest, followed by left hook that shakes her jugs around. Valerie driving Bethany into the ropes. Where she is slugging away with hooks. Bethany needing to clinch up to slow her down.
Resuming after being broken up. Valerie seems to think she smells blood in the water, pounding in a jab/straight that pushes back her opponent a step. Valerie keeping the heat on as Bethany covers up, herding the former JMDD champion around the outside part of the ring.
Valerie is having less success as the round wears on. Still Bethany isn't throwing much back. She can't get out of her guard as she is being bullied around. At the bell Bethany has to be relieved that sound is over. Not one she will look happily on as she sits on her stool, Valerie looking relaxed as she stares across the ring at Bethany.
Round 4:
Back out they come with Valerie looking to keep the heat on Bethany. Reddening up the chest of her opponent with straight punches. With Bethany deflecting one to step in with an uppercut. Putting some torque in it as it nearly knocks the boobs of the Dutch model into her face. Valerie hissing as she backs off.
Using her left forearm to push back Valerie to the ropes. Pounding in short digs to the body and under the tits of her opponent. Valerie pushing off Bethany but it isn't long before Bethany is back at her. Driving back Valerie again to the ropes. Driving in hooks that lift up the ribs of Valerie. Who looks to be hurting as she holds onto her.
The referee breaks them apart. Bethany keeping on the front foot. Slamming hooks around the jugs of Valerie. Who is struggling to keep off the smaller woman. The round comes to an end with Bethany repaying Valerie for the last round, both women scowling at each other before they return to their corners to get cleaned up and patched up.
Round 5:
Valerie looking to control the early action. It isn't before an uppercut catches her between her boobs. Making Valerie hiss as she winces. A left/right hook sends sweat flying off the jugs of the bigger blonde. BACKED TO THE ROPES! VALERIE IS BEING BEATEN ON THE INSIDE. ANOTHER UPPERCUT LANDS FLUSH! DOWN GOES VALERIE AS SHE CRADLES HER BOOBS!
Bethany marching over to the neutral corner with a tap of her gloves. 1...2...3... Valerie shakes her head as she fights back tears. 4...5...6.. trying to push herself to her feet. 7...8.. Valerie groans and goes back to her right knee! 9...10 it's all over!
Winner Bethany Lily April KO Round 5After:
Slipping her gloves off under her armpits. Bethany marches over to Valerie as she drops her gloves at her opponents feet. Telling her "you had your shot. Now it's time you leave the hunt for the title to me." As she grins. Wanting to make an example it seems of her beaten opponent.
Grabbing Valerie by her right boob, she drags Valerie to the center of the ring. Valerie slaps with her right glove at the arm but she can't get Bethany off her. Instead finding herself shoved to her back by the winner.
Who mounts her as she peels her bra down to expose her boobs. Telling Valerie "now the fun begins" with a wink. Grabbing Valerie's head as a JMD chant rings out. Smothering Valerie with her mammoth breasts. Valerie getting to feel what Bethany's other victims have in the ring. She weakly slaps at the sides of Bethany. She can't escape the hold though, soon passing out as Valerie's arms drop to the canvas.
Getting off Valerie, Bethany places her right foot on the chest of Valerie. She tells the world "bring me the champion!" As she isn't hiding her intentions. Returning to her corner after lifting her bikini top back over her boobs to cheeky boos. Bethany laughing as she blows a kiss to the crowd.
As Bethany gets a drink and a pat on the back by Melinda. Valerie gets woken up by her coach. She blinks hard when she does come around from the smelling salts under her nose. With Valerie having to be helped up to her feet and out the ring, giving a nasty stare at Bethany before she goes.
It will be interesting to see if Valerie will be back in the BBU. There are plenty of fights she can have. Whether in the JMDD division or against her fellow Dutch fighters. She has a bright future ahead but tonight she has her head down as she goes to the locker rooms.
In the ring Bethany does a lap of honour after getting her left hand raised in victory. Arms in the air as she looks to show everyone that she owns the BBU ring. Question is can she rule the division once more? Well for more she leaves the ring with a big beaming smile. Melinda looking proud of her protégé as they head to the locker room.