Post by girlsfriday on Jul 26, 2017 18:23:59 GMT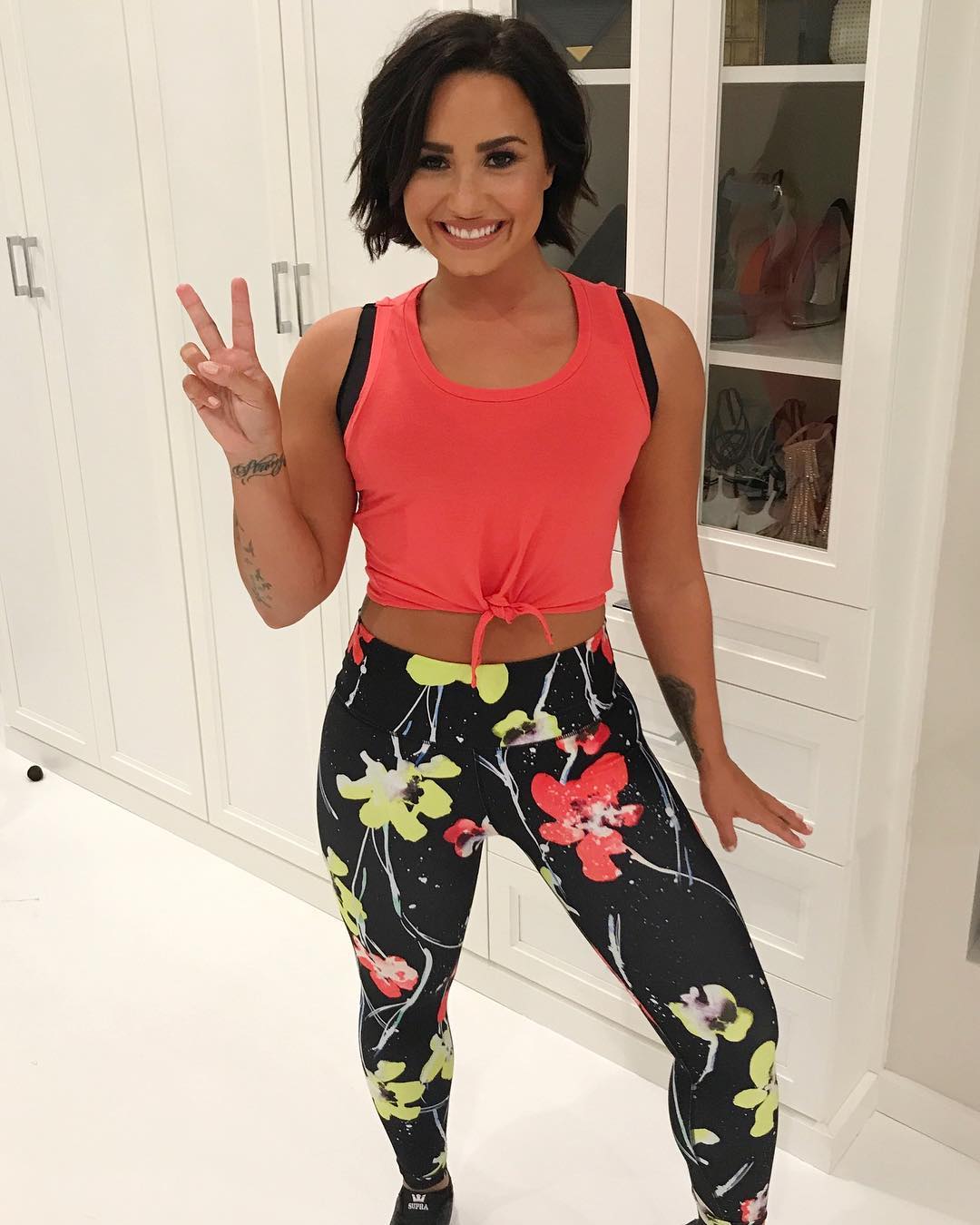 Vs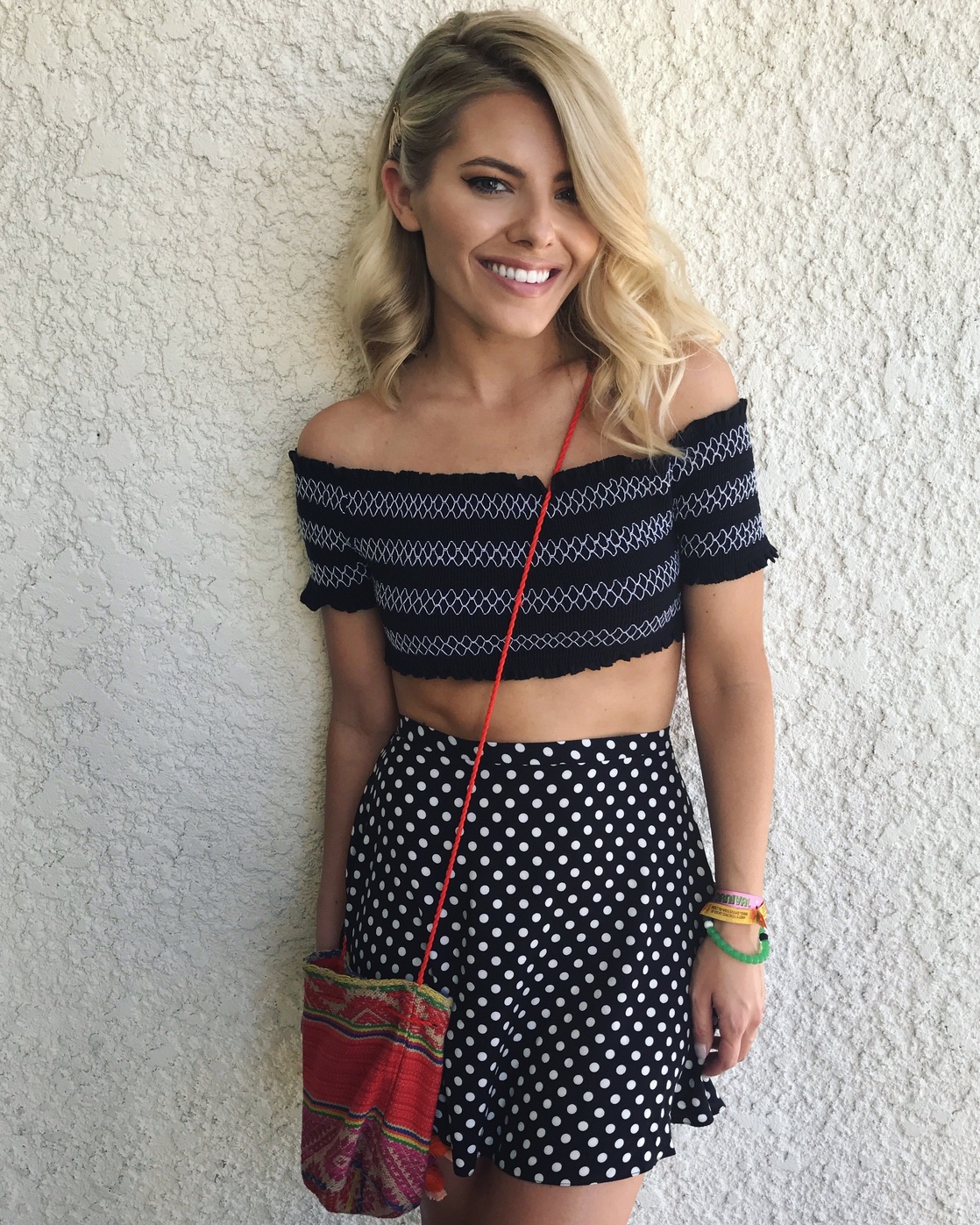 Demi Lovato versus Mollie King
(Words & Results: Lookout!)BEFORE:
This match an unexpected gift for British boxing fans as it had at one point been discussed taking place on the FCBA PPV, before trash-talk between the two brought it over to British soil.
But, regardless of where it takes place, it's clear that these two don't like each other one bit – even if they might respect each other ever so slightly. That doesn't translate into much though heading into the fight.
Mollie is a British icon as a member of the pop singing group "The Saturdays" and Demi Lovato is a similar singing sensation in the States.
Mollie embarking on a solo career and has stated publicly that Britney
Spears is a big influence on her. With Demi having recently taken on and
defeated Britney in the ring, Mollie appears to have taken this as a
personal slight. Not that it would take much for the two of these to dislike each other as they seem type-rivals, a budding brunette and blonde
rivalry that somehow hasn't started until today, despite Demi's earlier
tour in the BBU.
But, their collision course has led them to today and it appears to be worth the wait so far as both fighters are immediately in one another's face once they arrive.
Similar heights make them ideally placed for a shoving and shouting battle as both of them have elevated themselves into the elite this year and are determined to continue their success – clearly at the other's expense.
Molly wearing a white bikini with matching gloves and blonde hair loose
around her shoulders – Demi wearing a black bikini with matching gloves and hair in a fighting ponytail. The crowd, decidedly pro-British, treats them as such as Molly is roundly cheered as the hero and Demi booed, for the most part, as the villain - though does have some support for the plucky singer.
The ref warns them both, rings the bell and the bout is on...
During R1:
Classy wide-ranging action, Girls snarling, circling well
outside, attacking behind feints and good stiff jabs.
Both girls pounce-stepping a bit, occasionally eschewing the jab to lead with power--both a little too spring-legged and alert to get caught.
Down the stretch, Lovato hooking at Mollie--King covering up and ducking: Demi steps right like she's circling away, then leans back in with a slinging right, catching Mollie emerging from her crouch to pursue. Head-snap King--she's stunned, legs giving way--right knee touches down as Lovato glares, struts past all proud of herself.
R2:
Similar wide-ranging fare--not a lot of meaningful punches as both
women look to undress the other with classy footwork.
Lovato's ring generalship superior at this point: she's wrong-footing Mollie, feinting her, leaving redhead susceptible to scoring blows.
King moving her head, keeping hands up--she's not getting hit clean with anything serious Demi's jab loose and darting--slight backhand motion off the hip as she snaps it out there, keeping King under wraps.
Lots of expressive snarls and flashing
eyes: girls couldn't be any prettier if they tried but Demi takes this
round wide.
R3:
Good round for Mollie, She doubles her jab, threatens Demi with right hands--Lovato slips these, but King finishing up with tight, snappy hooks to force Demi into retreat. Lovato scowling, loping the perimeter--her output drops as Mollie becomes the aggressor.
King walking Demi down--but doing it smart: Mollie's seen plenty of tape of Demi walking unwary aggressors onto savage counter uppercuts and the like.
R4:
Little more stand-and-deliver as both women get comfortable with the other's speed and look.
Lovato weight on front left foot as she seeks dip-n-rip left uppercuts, curling shots lanky across Mollie's front, or
tucking 'em in under the elbow.
Jess also loves the lead right, followed by a carving hook as she's shifting weight to her back right foot - neatly
combining offense with defensive distance-changes.
King defensively sound--electing to block and roll, getting as close to Demi as she can: down the stretch, Mollie's incremental positioning pays off.
Right hand strokes Demi's chin as she's pulling back--blonde ponytail tosses, head swivels as DEMI'S HURT! Lovato trots away damaged, face concerned: King grinning, pounces in a wide right hand, taking Demi loud in her lower back.
Lovato sobbing aloud, cringing--she covers up earmuff, tilts forward into
rude finishing flurry which sees King clean up big, steal all the points in
what should have been Demi's round.
R5:
Mollie--what about all that tape you watched! King excited, buoyed by Demi's plaintive wailing in the fourth-- blonde comes out all big-girl, looking to put pressure on and MOLLIE GOES DOWN! Savage licking blast--Demi twisting into her oily hook, timing King on the way in, popping those supple hips-right, catching Mollie behind her right ear.
Demi with her left elbow down, left shoulder pulling through the delivery--she gets every ounce of sinewy leverage she can muster into the shot, dashing poor King to the canvas, Mollie suddenly a dazed, ruined beauty--she's on her face, gets
to her knees, flops to her left side, rolls to her back, gets to her knees again - -pitches face-first and rump-up into canvas and it's OVER!
KO5 in
shocking fashion--Demi Lovato!AFTER:
Quite the rollercoaster bout between the two as it seems neither of them were going to back down, but in the end, it was Demi who emerged victorious after a seesaw series of rounds.
The crowd is applauding wildly for both girls, but it's Demi who is upright at first to soak in the cheers.
Mollie stirs a short time later, eyes fluttering, realizing what happened as she blushes in frustration and then shock as she sees Demi approaching her.
But, instead of tugging her out for a trip in her jugs or around the ring for a Walk of Shame, she pulls her in for a hug.
Despite the animosity between the two before and during the bout, Demi appears willing to bury the hatchet – for the most part.
The crowd can't help but cheer this display of sportsmanship as the two of them hug and part smiling, with Demi pulling a reluctant Mollie out to the center of the ring as she raises her hand and beams with excitement.
Once Mollie leaves the ring, Demi is a little more talkative and slightly more snarky "Of course, it's hard not to want to emulate Britney Spears –
who wouldn't? She's an icon in the music industry and the boxing industry.
But, now that Britney has retired, which you may noticed happened pretty
much after a match with me, maybe it's time that people start finding new
stars to pattern their game over. Lots of girls might find themselves
looking up to me, which is totally appropriate since that's what they'll be
doing in the ring. Like I've said – it's my time now and I'm Demi, bytch.
As the new queen of pop, bring it on!" Demi beams, pumps a double bicep
flex and then sticks out her tongue, strutting away to the mixed cheers of
the crowd!