Post by girlsfriday on Jul 26, 2017 18:40:42 GMT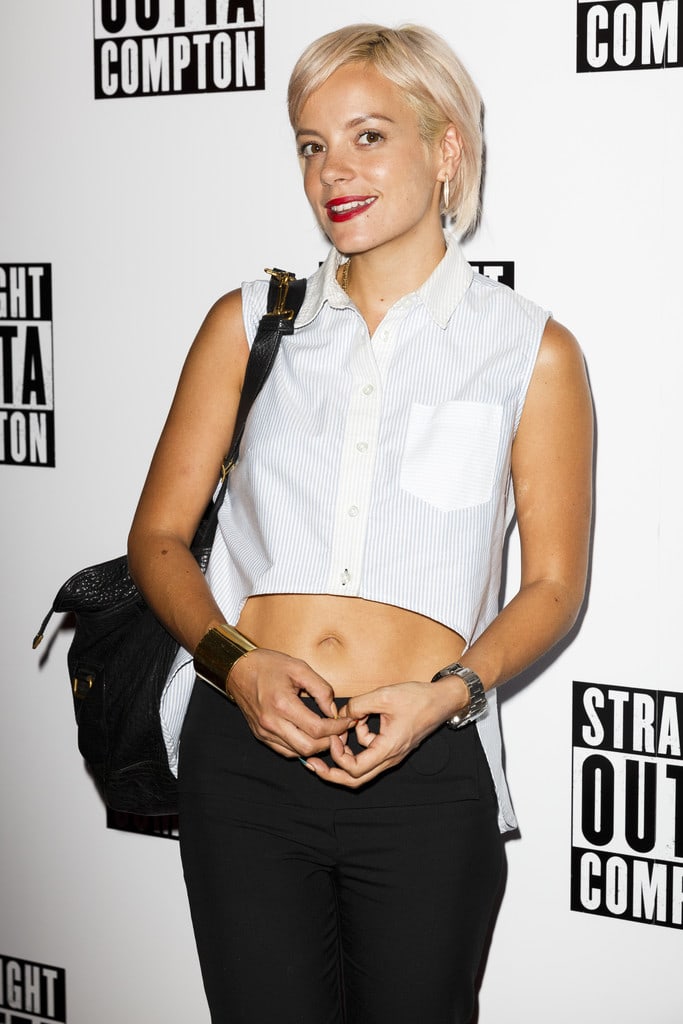 Vs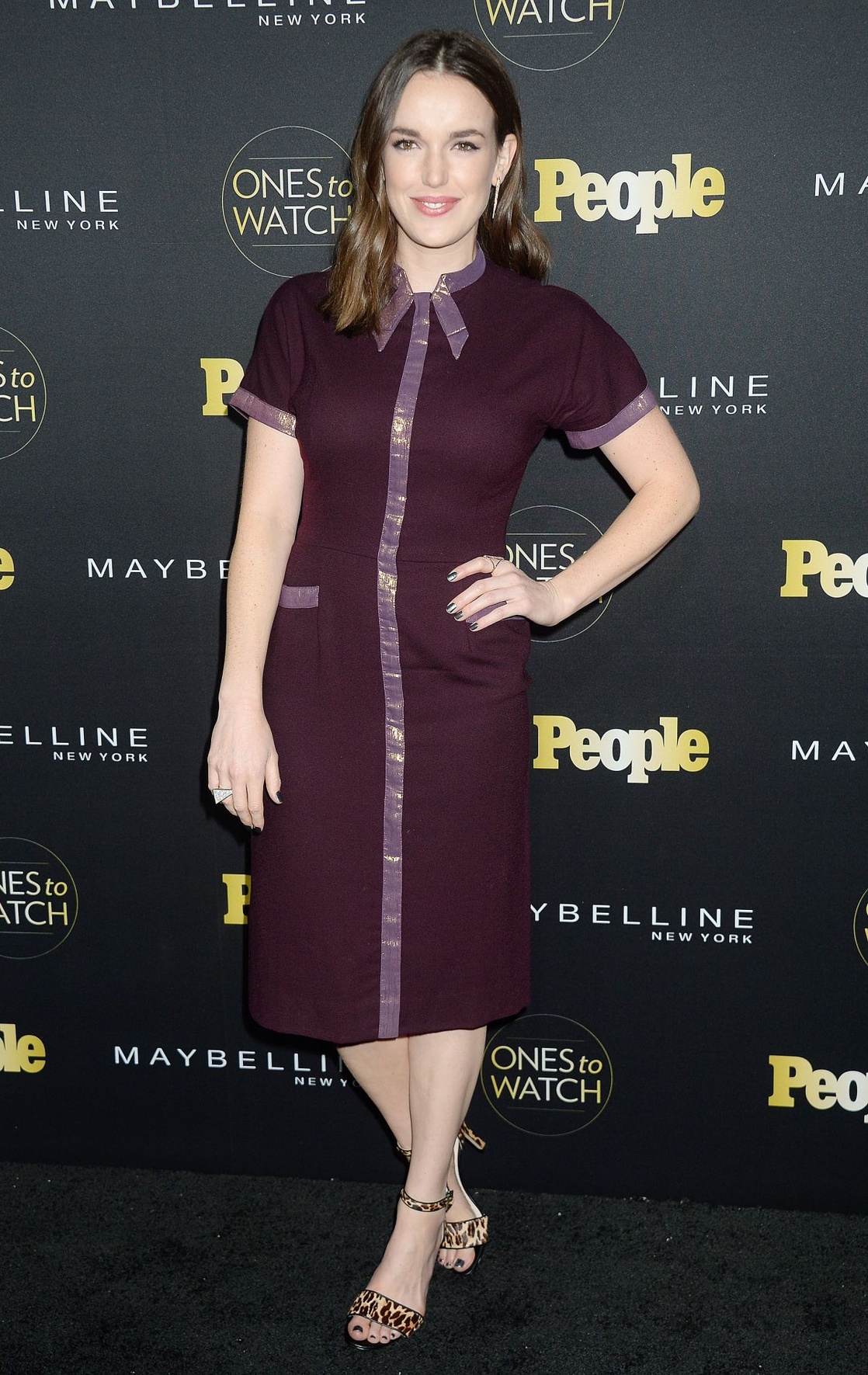 (Written by Girls Friday/Results by BBU)(Fight Club UK vs Girls Friday)Intro:
The opening bout of the BBU crossover PPV sees bright English stars in their own fields fight it out for flyweight supremacy, as singer Lily Allen fights actress Elizabeth Henstridge.
The 32 year old Lily stands at 5'2, she is from Hammersmith, London and her record stands at 8 wins, 7 by knockout and 2 defeats.
Her opponent Elizabeth is 30 years old, stands at 5'4 and holds a record of 9 wins, all by knockout and 2 defeats in her career, she comes from Sheffield, Yorkshire.
When this fight was announced, Lily was her usual self, online bad mouthing her opponent as she posted on her social media "little goody two shoes hasn't time to do any press for you guys, we all know she's scared to be face to face with me as she'll ruin a nice pair of shorts"
Elizabeth couldn't do any press events as she had been in America fighting Rachael Leigh Cook and winning, then flying back and adapting to UK time again.
That didn't stop her replying on her own social media "I don't get you Lily, you know why I couldn't do a prefight event, so I hope you apologize before we fight"
Of course Lily didn't, instead she posted workout videos in the Fight Club gym of her punching a punch bag with one of Elizabeth's "master of the sweet science" shirts with a photo of her face attached above it.
Turning to tell Elizabeth through the camera "you want an apology FCBA girl, go back to your pampered social club and hope no one asks me to join your social club" smirking as she knocks the photo off the bag with a right cross.
Fight night, there's a buzz in the BBU arena in Cardiff, Wales, a big night for the BBU and they know it is starting with a grudge match.
Out comes Lily first, she has the always outspoken Fight Club owner/coach Katie Price with her, Lily is wearing a navy blue one piece swimsuit with matching gloves, her brunette hair is in a ponytail.
Heading to the ring to a mix of cheers and boos, Lily just smirks as she shakes her head and laughs with Katie.
Climbing into the ring, she heads to her corner, climbing into the bottom rope and raising her fists into the air, shouting "I'm the BBU queen!" Before heading back down to start warming up.
Now out comes Elizabeth, she has Holly Willoughby in her corner tonight with the rest of the coaching team in America ahead of the FCBA PPV.
Elizabeth is wearing a white one piece with matching gloves, her hair is braided as she heads to the ring to mostly cheers, though some boos from the BBU diehards.
She just waves and smiles as she always does, though her expression changes when she enters the ring and sees Lily Allen staring right back at her, before she heads to her corner and warms up herself.
Brought to the ring centre, the girls quickly go head to head, threatening each other as this is personal, Elizabeth not backing down as the BBU crowds get to see the difference from the girl who got punked out by Louise Redknapp of all people.
The fighters are asked to touch gloves, Lily just smirks and returns to her corner without even attempting it, Elizabeth banging her gloves together as she heads back to her corner, trying to keep her emotions in check.
Once they are back in their corners, the referee checks his watch and signals for the bell to ring to start 10 rounds of flyweight boxing.
Round 1:
Out come the fighters, both look to test each other out, but Lily wants to test out the guts of Elizabeth as she comes on the attack quickly, trying to catch Henstridge out.
Elizabeth shows she isn't napping as she catches Lily coming in with two punches across her face, then nudges her back with a straight punch.
Lily stepping back and snarling as Elizabeth tries to step forward to build off that early advantage, she slams a double jab into the guard of the cockney girl.
She misses with a left cross as Lily ducks under and lands a right to the ribs of Elizabeth, then just misses with an overhand right left.
Soon the girls fall in tight with Lily starting to back up Elizabeth as she shows the actress what the raw power she has.
As Elizabeth heads towards the ropes, she steps back and lands a straight to her opponents nose, allowing her to move into space.
Lily though not allowing Elizabeth to get two far away, keeps close and lands a right hook that puts Henstridge back a step.
Building off that, Lily drives Elizabeth back, keeping her covering up as the round comes to a close, Allen jogging back to her corner with a smile.
Elizabeth shaking her head to her corner, annoyed that she couldn't lay down a marker to build off, sitting down on her stool, Holly gives her advice on what she needs to do to adapt.
Round 2:
Elizabeth starts to use her height to her advantage, moving around Lily; whose trying to get to the inside, struggling more now she hasn't got someone coming straight at her.
A right catches Allen to the top of her head as Elizabeth starts to back up her opponent, she's looking more relaxed now.
But Lily soon slips under her jab and bangs away to her body, Elizabeth grunting as she retreats to try and create space.
Lily though almost barrages her left shoulder into the body of Elizabeth, knocking her onto the ropes as she steps forwards and slams straight punches into the guard.
She's trying to break open the guard, but Elizabeth starts firing back, both fighters catching each other with straight punches.
The crowd loving the action as the girls go back and forth, but Lily thrives in this style of fight, soon Elizabeth is back behind her guard as her head gets knocked side to side.
She manages to push Lily to her face to unbalance her and get off the ropes to what she hopes is safety, Lily stalking her back across the ring.
Elizabeth manages to keep Lily back with long range shots as she dances backwards, till Lily parries a right and nearly catches her with a lunging right of her own.
The round soon ends with both girls staring hard at each other, the referee having to shout for them to head back to get their attention.
Back in their corners, it's Lily whose the happier, enjoying her early show of control, while Elizabeth looks like she's trying to calm down and think hard on what she can do to win.
Round 3:
Lily hunting Elizabeth down around the ring, Elizabeth now is starting to look more focused, catching Lily coming in with counter punches.
The older fighter shaking her head, telling Elizabeth that she isn't hurting her at all, the Yorkshire lass doesn't care as she steps in to land a straight.
Ducking under it, Lily catching Elizabeth with a right hook that puts her down to her backside! Lily jogging to a neutral corner with a grin on her face.
Elizabeth looking more pissed off then hurt, shaking her head to clear the cobwebs, beating the count at 8 as she pushes herself up and after the referee checks her over and allows her to continue.
Lily banging her gloves together and moving forwards, jabbing away at Elizabeth to measure her up, looking for a knockout punch.
But as she swings for Elizabeth's head with a right hook, Elizabeth leans out the way and clinches up with the smaller fighter.
The referee needed to separate the two, Elizabeth happy to be back into space, Lily looking too keen to finish this, opening herself up for counter punches from Elizabeth.
It's looking like Lily hasn't learned from her loss to Dannii Minogue in her last fight, instead she's being hit across her face.
She manages to parry a right and step inside to land two body shots and just misses with an uppercut, instead she gets hit with a left cross.
The bell rings before Elizabeth can build off the end of the round, Lily looking annoyed as she wanted to knock out Elizabeth, Katie telling her to be patience.
In the opposite corner, Elizabeth looking not too worried, Holly washing her face as it is starting to redden up, Elizabeth telling her "I'll be OK" more sternly then she probably meant it to be.
Round 4:
Lily coming out strong, digging her jab towards the body of Elizabeth to try and herd her back, Elizabeth fighting off the back foot with jabs.
But Lily again rushes her punches, trying to land a right hook that just finds air as Elizabeth moves back, then fires back a straight punch and a left hook that knocks her head to the side.
Elizabeth trying the opening to knock Lily back towards the ropes with a flurry of punches, each punch knocking the head of Allen back.
Lily suddenly looking in real trouble for the first time, she is forced to cover up for the first real time in the fight, Elizabeth pinning her to the ropes.
Lily starts to fire back, both girls slugging it out, this time though Elizabeth moves back and unleashes two hooks that crack her rival to her cheeks.
Looking stunned, Lily clinches up with Elizabeth, both grappling on the ropes, snarling as the crowd chant their names.
Pulled apart, Lily comes back at Elizabeth, throwing a feint left and then throwing a right to the ribs of her opponent.
Pushing her back once more, Elizabeth sneaks a jab straight to the nose of Lily to stop her drive, both girls eyes meeting as they know seconds remind in the round, they let their hands go as they plant their feet, trying to win the round.
The round ending with both heading back to their corners with their faces looking marked up, Elizabeth and Lily both looking across the ring at each other on their stools with an angry stare.
Their coaches focused on fixing them up as they know neither is interested in talking, the only thing on anyone's mind right now is winning this fight.
Round 5:
The girls both circle to start the round, looking for an opening as they throw single punches, Elizabeth landing the cleaner punches.
Lily ducks and tries to land an overhand right, but she misses and gets caught with an uppercut, making Lily stumbles back.
Elizabeth coming forwards, landing a follow up right hook that puts Lily down to her side! The crowd roaring as Elizabeth heads to a neutral corner.
The referee counting as Lily begins to push herself up, she shakes her head as she sits up, she beats the count at 8.
The referee checks her over and let's the fight go on, Elizabeth coming forwards as the fighters come back together.
Lily trying to show she isn't badly hurt, getting in close as the fighters work each other to the body, Allen pressing back Henstridge a few steps.
But Elizabeth nudges her back with a left, then brings her right around to catch Lily and rock her onto the ropes, then pins her on the ropes with her left, while using her right to hit her around her guard.
Lily trying to get off the ropes, each time she gets caught with a right or a left cross to knock her back to the ropes.
The bell rings to end the round with a small cut on Lily's left cheek starting to flow, she shakes her head as she tries to clear her head.
Elizabeth sits on her stool with her eyes focused only on her opponent, Holly washing her face down as she whispers "finish this stuck up c*** to Elizabeth, who nods in reply.
Round 6:
Lily comes out fighting, she tries to get to the inside, jabbing away at Elizabeth, who backs up slightly, but Allen still looks somewhat dazed.
That allows Elizabeth to move to the side and lands a right cross onto that cut, Lily yelping and opening her guard up.
Elizabeth landing several punches to the face of Lily as she backs her up to the ropes, Lily trying to throw punches back to get Henstridge off her.
Problem is she hasn't any real power as her head is being knocked back and as she's pressed onto the ropes, she takes a stiff right to the top of her head.
Down goes Lily! Her eyes are open but she doesn't look home as she just lays there on her side as the referee counts, Elizabeth watching closely in case she gets up, but Lily doesn't beat the count as the referee reaches 10 and the fight is over.
Winner: Elizabeth Henstridge KO Round 6After:
Elizabeth continues her roll this year, she's unbeaten in 2017 over two organizations, the winner jogging over to her corner to hug Holly and thank her for working her corner tonight.
While Katie in the other corner steps over to Lily to get she's OK, it takes a few moments for Lily to shake off the daze, but she looks pissed off that she got beat.
Especially after she started the fight so well, Katie helping to clean and patch up the cut on her fighters face, which was flowing down her cheek to her jugs.
Then she helps her up as both stare hatefully at Elizabeth, who'd normally go over and ask how her opponent was, seeing the looks she is getting, she thinks better of it and just stays in her own corner to get cleaned up.
Lily can be heard mumbling "f***ing bytch.... Lucky c***" as Katie helps her out the ring and up entrance to get to their locker room.
Elizabeth just shaking her head, clearly not going to be sending Lily a Christmas card this year, Holly reminding her fighter that she has to go now so she can get a flight over to America for the FCBA PPV.
So she gives the crowd a few bows and blows a them kisses as her name is being announced as the winner, then she leaves the ring to loud cheers by the fans as she heads to the locker room to get changed and leave the arena.
She's fighting Jade Thirlwall, who is on a big run herself on both sides of the Atlantic, so Elizabeth will have her work cut out on Friday.