Post by girlsfriday on Sept 28, 2017 15:00:03 GMT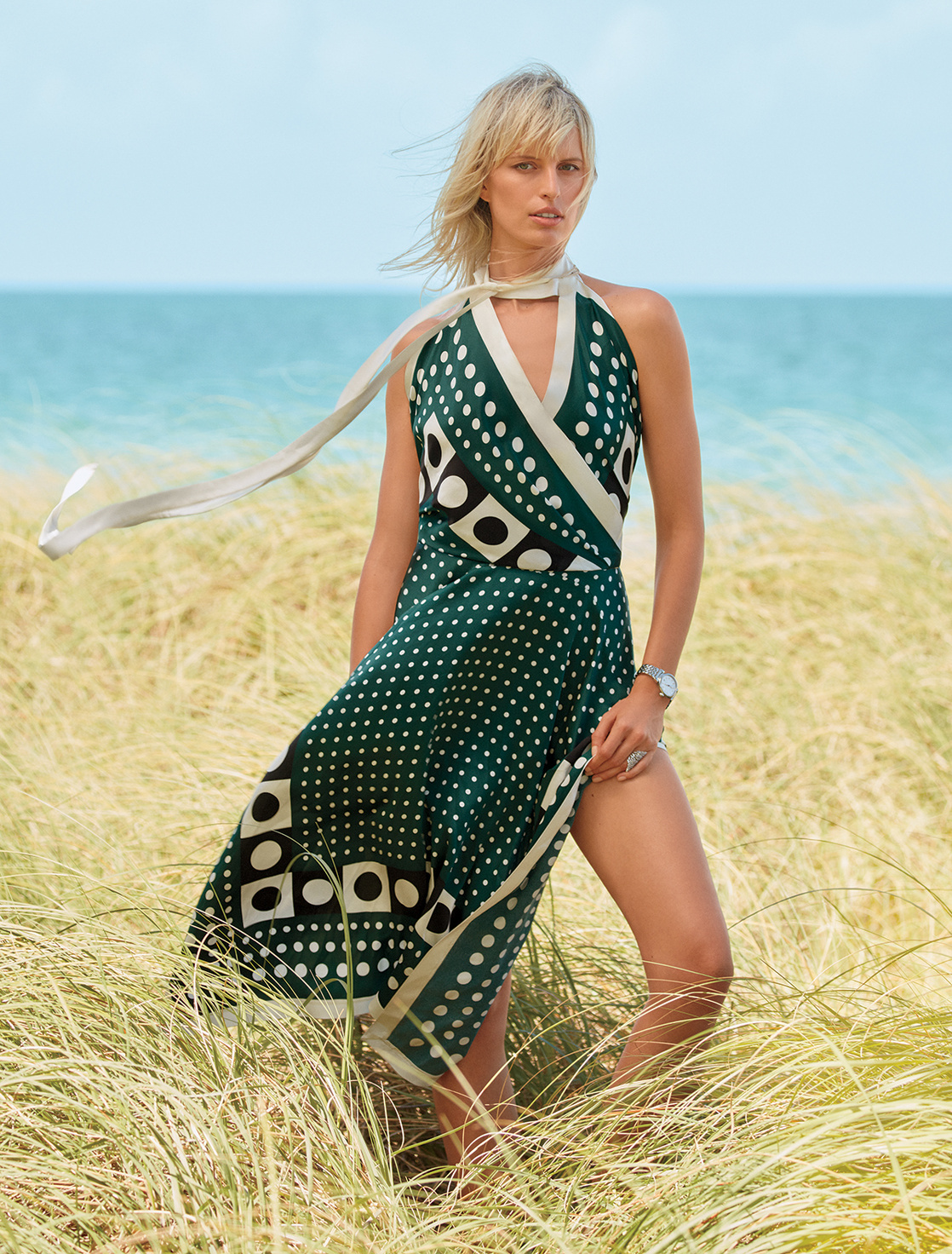 Vs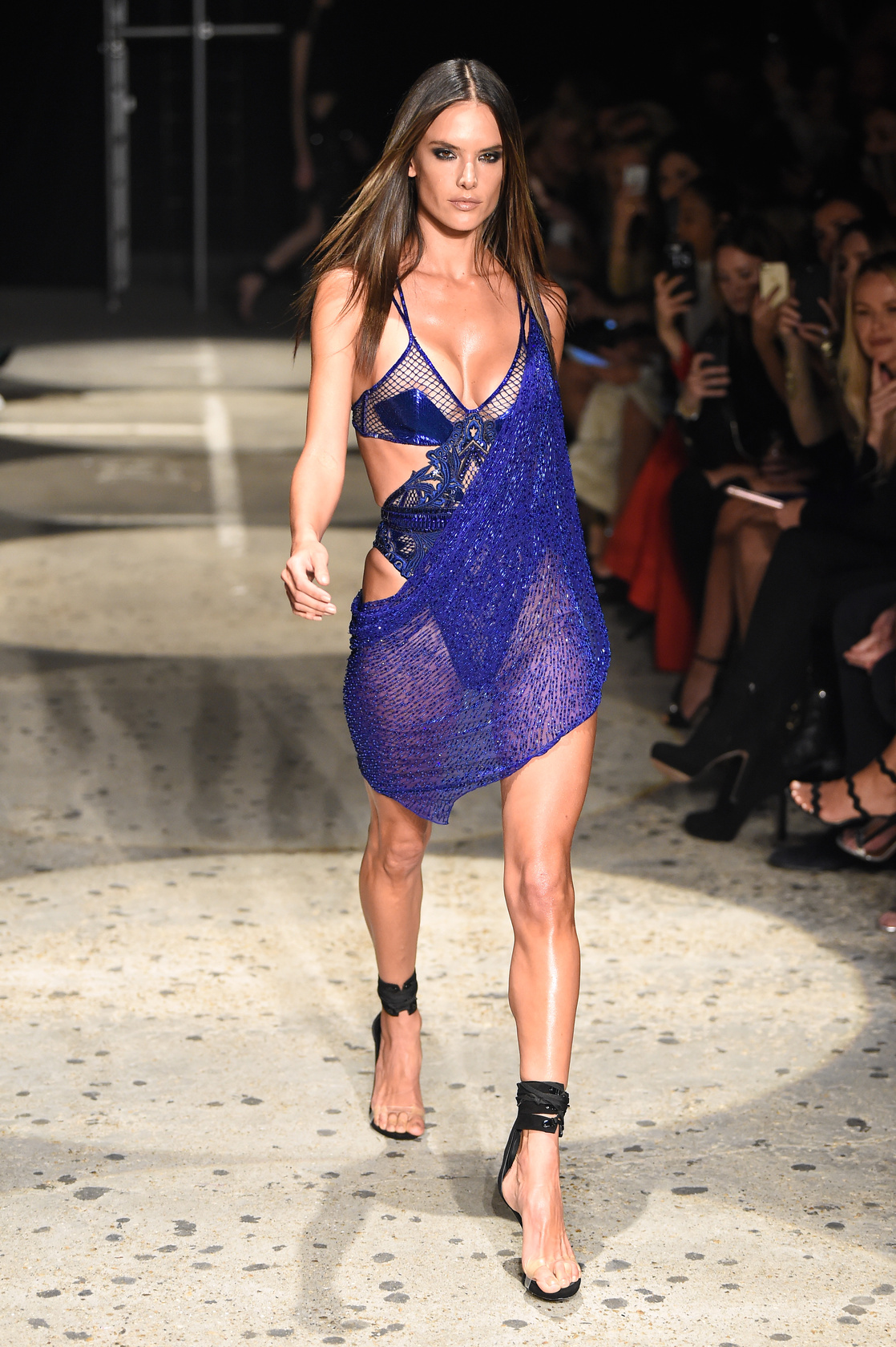 (Written by Girls Friday/Results by Lookout!)(Lioness Club vs Girls Friday)Intro:
The main event of this months BBU PPV sees the lightweight title on the line, Karolina Kurkova gets her shot at the gold against the champion Alessandra Ambrosio.
Karolina is 33 years old, stands at 5'11 and holds a record of 17 wins, 14 by knockout and 11 defeats, this is her first time going for the title in her career.
Alessandra is 36 years old, stands at 5'9 1/2 and holds a record of 17 wins, all by knockout and only 3 defeats, this is the first ever defence of her title.
These two have fought before, Karolina's 6th round knockout of Alessandra was the Brazilian's first ever defeat over a year ago, so plenty on the line between these two.
As these two met, they went nose to nose on the stage, Alessandra with the belt around her waist, patted it as Karolina looked down at it, the girls both know this is the most important fight these two have had up to one, can Karolina win the big one or will Alessandra prove she deserves to be a champion?
Brought to their tables, Alessandra puts the title onto her shoulder before she sits down, Karolina staring hard at the champ with a real look of envy in her eyes.
Karolina speaking first, saying "me and Alessandra know the score, outside the ring yeah I like her, but she knows that I will rip that title out of her hands and stand over her if she gives me an opening"
"Should I be grateful that she gave me a title shot, don't let her fool you, we all know she wants revenge, I walked her to teach her that life in that ring is a bytch and so am I when I want to be" says Karolina with a quick look at her opponent.
Finishing by saying "I write history with that title being the one thing I need to show that I am the best, because I know in my heart that I am"
Alessandra all the while just looks at the press, trying to look passive as a girl she sees as a friend is telling her that she'll do anything to take the title off her.
Now though is her chance to strike back verbally, she says "Karolina is right, I do want revenge; she gave me my first defeat, worse though is that I owe her a walk of shame"
Turning to her opponent, she adds "I have helped you outside the ring and while you pretend you did what you did because of tough love, we both know it's your pride that made you do it, imagine if I had beat your ass when I was a rookie, you'd never live it down"
Smirking as she finishes by standing up, lifting the belt up with her left hand and says "now though I get to show you why I'm the best! No bulls***! Just me and you toe to toe till one of us falls at the others feet, I hope you kiss feet better then suck off your man!"
Karolina's eyes go wide and the two friends are suddenly mortal enemies at each others throats, the belt falls back to the table as the girls lock up in a vicious looking hair pulling dual.
Security needed to pry the girls apart as they call each other all sorts of horrible names, it will be hard to believe their friendship can survive this, both threatening to put the others career in the ground as they are dragged off stage.
Fight night, out comes Karolina first with coach Mel B behind her, the Czech supermodel looks ready for this as she stares into the ring with laser guided focus.
As she starts her march to the ring, she's wearing a red bikini with silver trim and silver coloured gloves, while her long blonde hair is in a ponytail.
Climbing into the ring, she bows to each side of the ring, before heading to her corner to warm up as she awaits her opponent.
Now out comes Alessandra, she has Taryn Terrell and Eva Carneiro by her side, with Taryn holding the title up for the cheering fans to see, Alessandra though just gives them a quick wave, her eyes are focused purely on the ring.
As she heads to the ring, she's wearing a yellow bikini with green trim, green gloves and her brunette hair is in a ponytail like Karolina's.
Climbing into the ring, Alessandra points across at Karolina, before bringing her fist across her neck to show she wants to finish off Karolina's title hopes, her opponent scowling in reply.
The girls are soon brought to the ring centre, both are locked together in a staredown, the tension in the ring could be cut with a machete.
The belt is in the referees hands as he goes through the rules, both fighters tell the other how badly they want to hurt the other, this is starting to get beyond the title in bitter enemies range.
Asked to touch gloves, they bump fists with a wicked crack of leather in the air, both jogging back to their corners as they await the bell to start 10 rounds of lightweight championship action.
Round 1:
"Ding!" Off we go as the girls head to the ring centre, testing each others defences with stiff jabs, Karolina winning the early exchanges right from the off due to her height and reach advantage.
Alessandra does manage to give her an early fright by slipping under a jab and landing two hard body shots, before she takes a straight punch to her nose.
Allowing Karolina to move back into space, digging her punches into the nose and top of the head of the Brazilian, who is being kept on the back foot where she hates to be.
Karolina ups the tempo somewhat by stinging the face of Alessandra with a double jab, then a wicked right cross turns the champs face.
The challenger backing her up towards the ropes as Ambrosio is reminded of the power Kurkova has in her hands as she's driven on to the ropes.
Alessandra though shows her Latin fire, coming back at Karolina with chopping rights and lefts to her body, managing to drive the Czech fighter back to the ring centre.
But she takes a right hook to the top of her head to clearly rattle her, with Karolina working her backwards again with straight punches eating away at the champions guard.
Late in the round, Alessandra manages to dig a hard straight to the abs of her opponent, she leaves herself open though to a hard left cross, quickly followed by a right that knocks her towards a neutral corner.
The bell rings to end the round though before she is pinned into it, Karolina standing with her hands on her hips staring at Alessandra with a cocky grin, Ambrosio scowling back at her with unbridled rage, wanting to rip her face off.
Both do head back to their corners with no incident, Alessandra's corner not impressed with her up to now, warning her to be careful as she knows Karolina can really punch.
In the Lioness corner, it's simply calm, her coach working to clean the sweat off her body, not much else to do as she has a few marks on her body and that's really it compared to the marks on Alessandra's face.
Round 2:
Karolina confident in her movements, digging her fists into the face of Alessandra freely at first as the champion is too focused on attack.
Once her bottom lip starts bleeding; Alessandra covers up more tightly, that doesn't deter Karolina one bit as she swings her punches around the guard to the cheeks of the champ.
Karolina goes for an uppercut, but finds glove as Alessandra blocks with, then fires out from behind that guard with a right hook across the challengers face.
After that turns the challengers head, Alessandra comes forwards with a vengeance to dig three body shots to her Czech rival, before she gets shoved back and eats a hard straight to those lips that cause her to yelp.
Karolina shaking her head at the Brazilian, almost to tell her "no dice" it seems, before she uses her long legs more to keep Alessandra back.
Her rangy punches finding gaps in Alessandra's defence, either digging a straight into her body or face to force the champion onto the back foot.
Again she ups the tempo when she feels comfortable, stepping in to land a hard right to the side of Alessandra's head, forcing her to reel backwards.
Karolina continues to snap her punches into the guard of Alessandra till her back touches the ropes, this time the challenger smartly uses her ranged punches to keep her rival on the ropes, not letting Ambrosio launch a counter attack.
The crowd look somewhat stunned by the dominance that Karolina has over the champion, but anyone who saw their first fight already saw this play out between them.
The bell rings with Alessandra looking ready to smash something in frustration, she kicks her stool over and buries her head into the top turnbuckle to scream, her coaching crew having to calm her down, reminding her of the gameplan.
Of course in the other corner they are grinning seeing the champ act like that, Karolina enjoying knowing that she has space inside the mind of Alessandra, wanting to make sure it's a permanent residence with a win here.
Round 3:
Karolina again starts off strong, digging her punches to the top of Alessandra's head again, the champion forced to move her head to stop being hit as cleanly.
The Czech model tries to land a right hook that sails over the head of Alessandra, who ducks under and comes back with an overhand right that catches Kurkova to the side of her face.
Alessandra finally able to get inside and work away on the body of the challenger, slamming punches to the sides of Karolina to cause her to groan out in pain.
Pushing Alessandra back, Karolina catches her with a straight to her nose, the Brazilian supermodel having her head knocked back, Karolina pressing Alessandra behind her guard with straight punches.
The champion slips under a right to land a hard right to the ribs of Kurkova, leading to both girls trading hard on the inside with fists smacking off the others face and body.
Alessandra puts her head down and almost barrels through Karolina, knocking her towards a corner as she works away at the bottom of the challenger.
Karolina nudges her back with her left, landing a right over the top to knock Alessandra sideways, she turns and knocks Ambrosio back towards the ropes with two stinging jabs and a follow up right cross.
The bell rings with both girls going nose to nose, the referee needing to shove the girls apart before they start swinging again.
Alessandra looking more relaxed as she heads to her corner, happy to get a real foothold in the fight and getting some of her frustration out on her opponent, her lip is sore though as blood drips onto her chest.
Karolina looking annoyed now, she sits on her stool stewing as she gets cleaned up, her body starting to redden up from the attention of Alessandra's fists, needing to be iced up to numb any pain she's in.
Round 4:
The girls come up more aggressive with Karolina trying to come more on the front foot, but Alessandra is happy to stand and trade.
Both slam punches to the others face, Alessandra slips under a right hook and lands an uppercut that rocks Karolina back.
The champion pushes Karolina back towards the ropes with four body shots, the Czech stunner forced to cover up as she is beating around her flanks.
Karolina having to fight back, but the close infighting is Alessandra's forte, the challenger forced to clinch up after she takes a hard right across her chin.
The referee separates both girls with Alessandra looking really up for this, trying to drive forwards, forcing Karolina to fight off the back foot as the girls dig away to the others face.
Karolina manages to land a left cross to slow Alessandra down, landing a straight to the lips of Alessandra to cause her to howl out in pain.
The champ being forced back as Karolina sends three punches to the guard, before landing her own uppercut through the guard to knock Alessandra onto the ropes.
The Brazilian now forced to clinch up as she takes a hard left and right cross her face, both girls grappling with Karolina looks like she's trying to shove Alessandra over the top rope.
The referee needed to pull the girls apart, both girls staring hatefully at each other as they dig away with straight punches.
Seconds away from the round ending, the girls throwing hard shots across the others face, Karolina's nose starts bleeding as the bell rings.
Karolina shoving Alessandra in frustration, the girls look ready to continue fighting, coaches needed to hold both back as they spitting at each other.
Back in their corners, both needing to be cleaned up, blood starting to cover both their lower faces as they stare hatefully across the ring at each other.
The crowd looking excited as the girls stand up ready for the next round, banging their gloves together as they are ready to go.
Round 5:
Karolina goes back to what got her success in the early rounds, her jab her main weapon as she keeps Alessandra from getting to the inside, digging away to the top of her head to open the guard up.
As she swings a hard right though, she misses as Alessandra parries the shot and comes to the inside to bang away at her sides.
The girls trading in tight with Alessandra driving Karolina backwards, the challenger needing to use her long legs to retreat, catching Alessandra to her nose with a double jab to start blood flowing from her nose now.
The champion getting backed towards a corner, Karolina adds a hooking attack to try and rip the guard of Alessandra apart, landing a hard right that puts Alessandra into the corner.
She fires back, both knowing this is a big moment in the fight, both catch each other across their faces, Karolina landing a hard straight to the lips of Alessandra, but the champion clinches up with her to the assault she's under.
The referee back in to pry them apart, both stamping on the others toes as they angrily try to hurt the other anyway they can.
After being pulled apart, Karolina landing a jab through the guard but misses with a right cross, taking a right hook across her cheek that rattles hers.
Karolina blinking as Alessandra powers forwards with two straight punches under her rivals chin to knock her head back.
The bell rings with both fighters looking sore judging by how they wince as they jog back to their corners, Alessandra's cheeks are puffy to go with the blood on her face.
While Karolina sits on her stool with a bruised looking body, both getting iced up as they stare at each other, this time with not as much hate, more a look of "just go down" both know they have been in a fight.
Round 6:
Karolina tries to keep the range, but Alessandra is looking like she's throwing everything at her now, ducking under her jab and lunging forwards with an overhand right.
The challenger stumbles as the champion keeps the pressure on her, slamming two hooks to the body of Kurkova to cause her to howl in pain as she dips her head.
Alessandra lands another right hook; this time across the face of Karolina that makes her stumble onto the ropes, she looks to be held up by the ropes as Alessandra rips away at her face with two more hooks.
Karolina slips down the ropes to her backside! The referee shoves Alessandra towards a neutral corner as he begins to count, Kurkovas blinking to try and clear her head, but she can't and the count soon reaches 10 to end the fight!
Winner and still BBU lightweight champion Alessandra Ambrosio KO Round 6After:
The title is staying in the Brazilians hands as she pumps her fists into the air, turning in the neutral corner to climb up on the bottom rope, beating her chest to a loud roar from the crowd.
Jumping down, her corner team help take her gloves off as she stares over at Karolina, whose being helped up by Mel B to her feet.
Heading over to Karolina, Alessandra says "you know what's coming, I've waited too long for this" as Karolina nods and gently nudges Mel out the way.
Tugging her by her hair off the ropes, Alessandra acts as a clutch as she walks Karolina around the ring in a walk of shame, the crowd chanting Alessandra as she grins.
Karolina comments "I made your walk worse then this, I'd have you crawling around the ring if I had my way like last time"
Replying to that, Alessandra says "I am not as big a bytch as you, put don't test me OK, you owe me a drink will do me" as Karolina wants to complain, but just nods as the two finish their walk.
Alessandra shoving Karolina onto her stool, waving for the belt that she lifts above her head as the beaten challenger stares at the bell, saying "I'll hold that someday" the champ replying "not this day" with a cheeky wink.
The champ strutting around the ring as Karolina is helped out the ring by Mel and Kimberley Walsh has come from the back to help out.
As soon as Karolina is gone, Alessandra says to Taryn and Eva "f*** do I hurt all over, get me in that ice bath and that big stud to massage me from when I won the title" the trio all smirk as they think of that guy.
Climbing out the ring together, Alessandra blows a few kisses to the crowd, lifting the belt above her head, though wincing as she does, proud that she managed to keep the title against one of the bogey women in her career.
After she heads to her locker room, who is next for the champion? Maybe a former champion or someone on a hell of a run, pundits already throwing names out.