Post by girlsfriday on Sept 28, 2017 15:04:50 GMT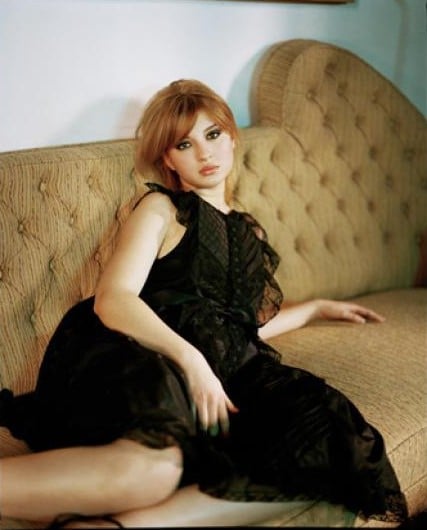 Vs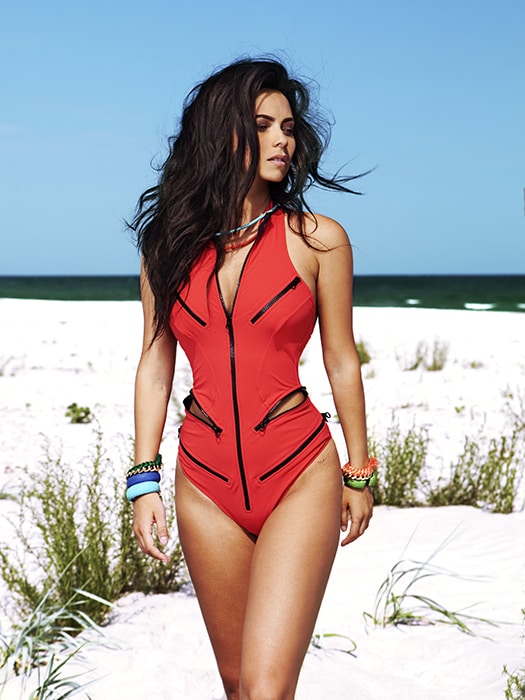 MARIA VALVERDE VS INNA
Results:Vassago Writing: Archer
BBU PPV Maria: 30YO, 5'5 (1.65 m), 0-1-0 since 2017, Foxfire Atlantic BoxingInna: 30 YO,5'4 (1.63 m), 4-7-0, 4 KO since 2014, BBU Free AgentBefore:
Intriguing international flyweight match as Rumanian singer Inna is ready to take on Spanish actress Maria Valverde.
Maria made her debut back in May and was knocked out by Spanish actress Ivana Baquero.
Inna has been in the fed for 3years now, but after losing all 3 of her 2016 BBU bouts she is only now returning to action this year.
"They keep telling me to take it one fight at a time, but when I lose my first fight to that insufferable barely-talented Baquero—well, how can I not want to fight her again. They tell me: 'Maria, you must prove you can win before you can fight her again'. So here I am fighting –herover there—that Rumanian. It's not the fight I want, but it's a fight I must win to work my way to a rematch with Baquero. So I am very determined to win."
Inna not at all pleased with what Maria has been saying. "You stupid rookie! What do you know about boxing? That Ivana girl kicked your Spanish ass and this Rumanian is going to kick it even worse!" Inna angrily declares.
"You watch your tongue!" Maria warns. "I am not going to tolerate on you Balkan peasant girls insulting me!"
"All right,I will watch my tongue," Inna says with a smirk and then brings the palm of her hand cracking across Maria's cheek.
At first,Maria stands there plainly shocked at Inna's audacity, but seconds later she throws herself on Inna and tackles her to the stage. She then tries to pin Inna's shoulders with her knees while slapping away at her face.
However Inna gets her hands free and seizes Maria's wrists. She then rolls sideways until Maria finds herself under the angry Rumanian who starts slapping away at her face.
Then Juno Temple of FAB comes rushing out and tackles Inna, allowing Maria to stagger to her feet. Juno and Inna are on their feet, grappling, but then Juno swings Inna into the curtain that backs up the stage.
Inna flails at the curtain and accidentally brings it down on herself. "Now we got her!" Maria cries eagerly.
"No, we're getting out of here, BBU Security is coming, and I prefer we exit on our own power!" Juno says urgently.
Juno then drags her FAB stablemate towards the stage wings. Before they get there.
Inna manages to get her up from under the enveloping curtain and shout out many harsh insults in a variety of languages. Maria is adding some Spanish insults to the chaos, but then Juno manages to get her out of sight.
Inna now free of the curtain and back on her feet shakes her fist at the wings where her newfound-rival has disappeared, then storms away through the opposite wing.
Come the actual PPV fight, Maria Valverde is accompanied by FAB trainer Sophia Myles and Maria's friend Juno Temple.
Maria is wearing a satiny gray body suit with white gloves and ankle boots. Her dark hair is in a ponytail with a creamcolored bow.
Inna is in a red one piece suit with blue gloves and boots (yellowlaces). (Red, blue and yellow being the Rumanian national colors). Inna has her hair in ponytail without a ribbon. Two flyweights can now barely tolerate being so close as the ring instructions get started. Referee has his hands full as the two women push and shove at each other. However finally they are back in their corners and the fight begins with the bell's ring.
R1:
Maria comes rushing at Inna and immediately runs into a series of Inna's jabs to the face.
Maria falling back in confusion. Inna showing some good footwork as she keeps the newcomer fighter off balance and swinging at empty air.
Inna then finding it easy to keep striking at Maria's face and she's got the Spaniards lovely features red and puffy as the round goes on.
Late in the round, Inna goes to the body with some hooks to the midsection and has Maria shuddering under the impacts.
Inna winds things up with a shot to the mouth that splits Maria's lower lip leaving blood dripping down her chin at the bell. Maria looking dazed and dominated as Inna smiles happily. She has won the first round easily.
R2:
Maria looking uncertain and tentative as she comes out after that difficult opening round.
Inna looking cheerful and determined as she comes bouncing out of her corner. Inna immediately on the attack as she initially works over Maria's breasts. Maria getting the air knocked out of her lungs from these punches, but her answering jabbing is poorly aimed and without a lot of power. Then Inna goes hard into Maria's stomach with driving hooks that shake Maria's knees and she starts to sag. Inna then puts opportunistic uppercut into Maria's chin and DOWN GOES MARIA V! Maria knocked to her back, lies there in shock, as she seems bewildered to find herself on the canvas.
Maria does manage to pull herself together and get up in time to beat the count. Inna wastes no time in attacking once she's waved back in and she is plainly going for the knockout as she throws big blockbuster rights and lefts at Maria. However Maria can see these telegraphed punches coming and manage to avoid them. Then she realizes Inna's wild punching has left her defenses down.
Maria goes for Inna's chin with some desperation uppercuts and she scores with them! Inna suddenly has her legs turned into rubber as she flounders back, all thoughts of the attack vanishing and Maria now going after Inna's breasts for some retaliatory jug busting.
Crowd is stunned as Inna is in full retreat with Maria scrambling after her punching her back. Bell ends before Maria can do more damage but she has managed to save herself from disaster.
Nevertheless the knockdown as given Inna the round, but Inna walking unsteadily to her corner does not look like someone has won the first two rounds of this fight.
R3:
Inna slower out of her corner, but she is clearly determined to continue her offensive against Maria. Maria more cautious, using the jab and trying to keep some distance between herself and Inna.
Inna not about to stop, keeps stalking Maria, trying to cut off the ring, but looks like Maria's gotten (or finally remembered) her FAB training on defensive fighting. Inna growing frustrated,slows her attack and seems to be trying to come up with a new plan of attack.
However Maria moves to seize the initiative late in the round with a sudden, well-directed attack on Inna's midsection. Strongly driven hooks bend Inna forward and Maria slaps some good right/left combos to Inna's jaw. Inna backing away, covering up and letting Maria punch away to the bell. Late flurry gives Maria Valverde her first round of the bout.
R4:
Inna still determined to get in close on Maria, but this time Maria accepts the challenge.
The two flyweights go at it in a punching frenzy as their elbows are moving in and out like piston rods. The two are attacking each other to the body in the initial going of the round. Breasts, ribs, and stomach are getting pounded over and over. At first it looks like they are exchanging punch for punch, but then Maria sneaks some quick, punishing shots into Inna's chin and face.
Inna dripping blood from one nostril and there a big red welt on her forehead as she starts to slow her punching rate. Maria working that chin to the bell and putting the sag in Inna's knees. Inna actually leaning against Maria after the bell, though Maria shoves her back and stalks to her corner with a proud look of contempt on her face. Inna looking lumped up and dazed as she turns away to trudge back to her corner. Maria has come away with a hard-won round.
R5:
Inna seems to shake off the effects of the last round during the break and wastes little time in returning to the trenches to fight Maria Valverde toe to toe in tight.
Inna trying to force Maria back with steady blows to the ribs and stomach and while Maria does back up a step or two, she quickly fights back to regain the lost ground.
Two bodies are grinding together at times, but they are really fighting in a very small box. Crowd is loving this as they wait to see which petite puncher cracks first. Then it comes: Maria slips an right uppercut in behind Inna's gloves and nails her on the jaw.
INNA SPINS TO THE CANVAS!Rumanian lands on her left side and then rolls onto her face. Maria to the neutral corner and she watches as Inna makes a heroic effort and beats the count! Inna insists she can continue, but in swarms Maria.
Maria overwhelming Inna's defenses to bring rights and lefts crashing into Inna's head. Inna blindly stumbling back crashes into the ropes and Maria is brutalizing the defenseless Inna. AND THE REFEREE JUMPS IN. Official pushes in and shelters Inna who clings to the rope. Maria turns away raising her gloves in triumph.
THE WINNER:MARIA VALVERDE DEFEATS INNA TKO5.After:
Maria warmly hugged by Juno Temple and Sophia Myles adds a back pat of congratulations.
Maria smiling happily as she savors her first win. She ignores Inna who is being helped from the ring and clearly in no condition for anything like a Walk of Shame.
"Now my BBU career has been launched. I admit I made many mistakes, especially in the early rounds, but then I remembered what Sophia Myles tried to each me. I try to do it and the next thing you know I have beaten Inna. I hope she knows how that I can kick her ass. Now I work towards my goal: fighting Ivana Baquero and establishing I am the best Spanish fighter in the BBU Flyweight Division."
Inna not feeling very talkative once she has recovered from the beating she took in this fight, but she does say: "I got too anxious after the knockdown. I wanted to finish her and I got careless. I will not be so careless again, enjoyable flyweight slugfest. Inna and Maria had their moments, but Maria's recovery from R2 knockdown and punching her way to victory in R5 was a good sign for the Foxfire Atlantic guest boxer.
A disappointment for Inna, but she showed great combativeness and she can knock an opponent down.
Hopefully she will get more opportunities despite her Free Agent status.