Post by girlsfriday on Sept 28, 2017 15:15:27 GMT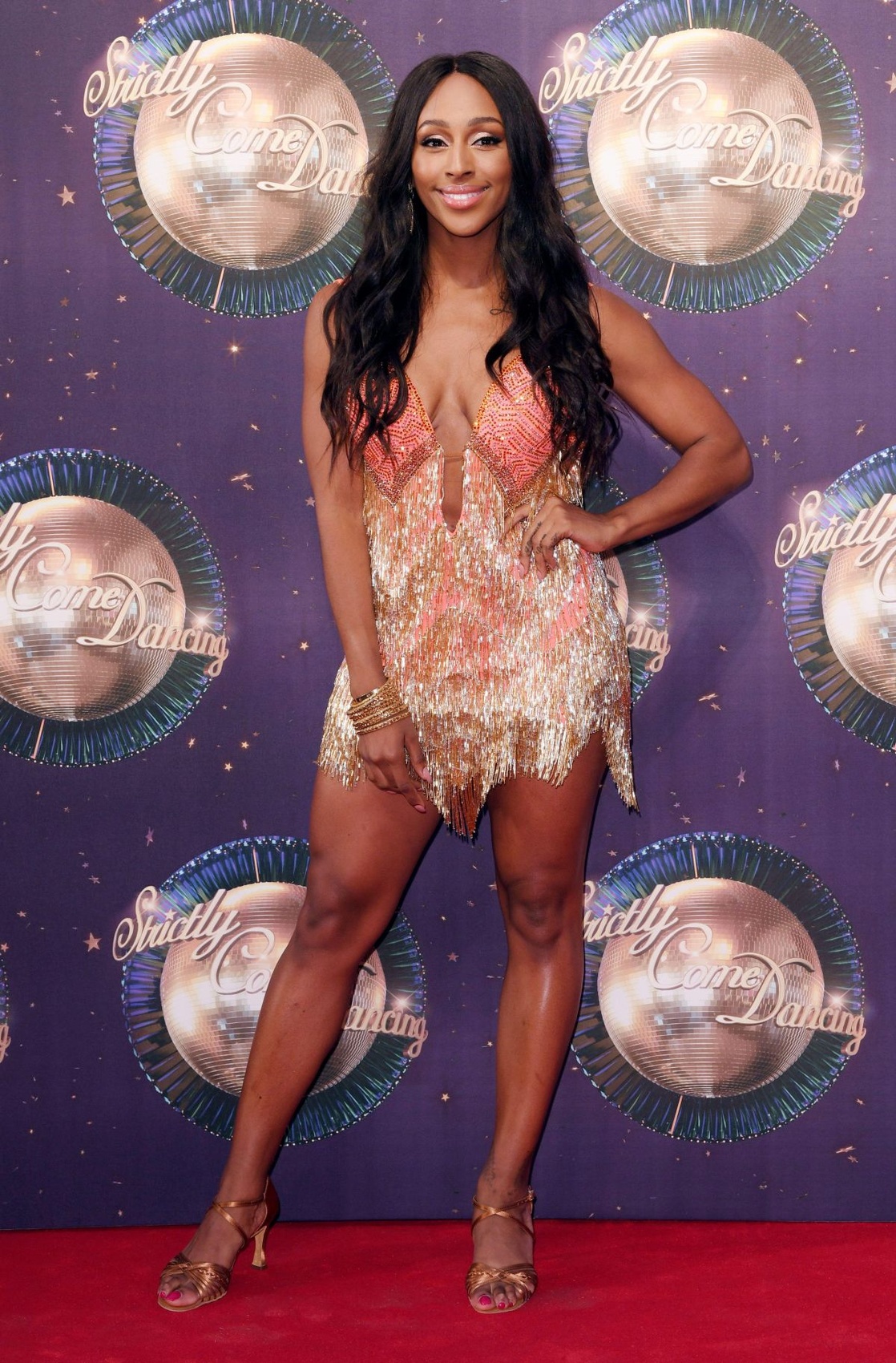 Vs
(Written by Girls Friday/Results BBU)(Fight Club UK vs Team Canada)Intro:
The opening bout of this months BBU PPV sees Alexandra Burke return to the ring after more then a year off to take on hot Canadian prospect Sarah Gadon.
Alexandra is 29 years old, stands at 5'4 and holds an unimpressive record of 3 wins all by knockout, but 14 defeats to her name.
Sarah is 30 years old, stands at 5'3 and holds a record of 2 wins, both by knockout and only 1 defeat, that being to Kirsten Stewart in America.
The fight was made on short notice as Amanda Tapping wants to get Sarah as much action as she can, maybe seeing the blonde bombshell as the new face of the stable, though Ellen Page and Erica Cerra might want to argue that point.
At the press conference though, Alexandra didn't seem to care one bit about her opponent, saying to the press "is this what people think I should be doing, fighting scrubbers like this in Cardiff"
Adding "I should be fighting the Cheryl Cole's of the BBU, instead unfortunate mistakes have led me here and now I have to pull my socks up to rebuild my career"
Sarah of course not happy to be called a scrubber, replying "listen Alexandra, I'd suggest winning a few fights before you can go around calling people names like that, I mean jobber sounds about right for you" Alexandra now scowling at that term.
The actress adds "I know I can be fighting the champs around here soon, I have heard the bytchy comments from those who are jealous and all I say is bring it on, I want to fight all comers and show Team Canada is back for real!"
The girls face off for the final time before the fight, both holding back from ripping the others hair out, their faces showing how much they want a piece of each other as they glare at the other.
Fight night, Alexandra is out first, she's wearing a silver bikini top, tight silver shorts and gloves with her long black hair tied in a fighting braid.
She has Katie Price by her side as she marches to the ring, her face shows pure focus as she knows another loss might spell the end of her time at the stable as it makes changes.
Climbing into the ring, she bangs her gloves together as she heads to her corner, trying to psyche herself up as Katie goes over the game plan.
Now out comes Sarah, she's wearing a candy striped bikini top, she has red tight shorts and red gloves, her short blonde hair hanging loose as she stares into the ring with eyes on the prize of knocking Alexandra out cold.
She has Nicole De Boer with her, who is one of the 3 girls Alexandra actually beat, so it isn't just one of them scowling at Alexandra, both wanting to see her kissing the canvas after this fight.
Entering the ring, Sarah steps to the ring centre, dancing on her toes, she shows her hand speed off with a flurry of punches, winking at Alexandra to get into her head.
Soon the girls are both brought to the ring centre by the referee, as he goes through his instructions, a four way conversation between coaches and fighters takes place.
Nicole and Katie gloating each other on whose taught the better fighter, bringing up their own records as they look ready to swing away at each other.
The fighters meanwhile discussing what they are going to do to each other, not in flattering terms to say the least.
The referee asks both to touch gloves, they swipe at the others gloves with not much thought, just interested in getting back to their corners to start 10 rounds of flyweight boxing action.
Round 1:
Alexandra looks the more flat footed of the two as she comes out looking to pressure Sarah back with her slight reach advantage from the off.
But Sarah is jabbing through gaps left in her opponent's defences, landing the cleaner punches as Alexandra can only really land glancing jabs to the top of her head in return.
Gaining confidence, Sarah slips under a wide right from her opponent, coming back with an overhand right that makes Alexandra stumble back a step.
Piling the pressure on, Sarah slams a right and left cross across the cheeks of the singer, driving her back to the ropes with both fists slamming around the guard of Burke.
Who has to push Sarah back and escape into space, she manages to catch the blonde coming in with a couple of stinging jabs as Gadon looks to keep on top of her.
The jabbing attack becomes too one dimensional though, Sarah reading it; parries a jab and steps inside with an uppercut knocking the head of Alexandra backwards.
Alexandra forces to cover up as Sarah looks to hurt her to the body, gasps coming from Burke as she's driven back to the ropes again.
Trying to fight back off the ropes, Alexandra grunting with effort as she starts to back Sarah back several steps with a drive of cross punches to the face.
The crowd wondering if Alexandra can find a way to cause an upset, but she misses a left hook though as Sarah moves back, then counters with a right hook of her own to knock Alexandra back onto her heels.
The bell rings to end the round with Alexandra wiping blood from a cut above her left eye, Katie Price looking annoyed as she has to work on the cut, the doctor watching closely to make sure it is fixed properly.
Sarah meanwhile waves for the crowd to cheer louder, she's really up for this as that loss to Kirsten Stewart seems to have her desperate to prove a point.
Round 2:
Alexandra looking more defence with her jab flicking out at the head of Sarah, who confidently comes forwards to try to Shepherd her back around the ring.
Snapping a straight to that cut eye, Sarah moves the guard of Alexandra over to it, before swinging a left hook that catches her flush on the side of her face.
Alexandra is being hammered back to the ropes, her guard dipping as Sarah just rips away at her face with lefts and rights.
That cut looking really bad now as blood flows down the face, a right hook dumping her to her backside with the crowd standing and roaring for Sarah.
The referee counts as Alexandra shakes her head, feeling the cut on her eye as she looks close to crying, the count soon reaches 10 and she has well and truly been beaten.
Winner Sarah Gadon KO Round 2After:
An absolute brutal beating for Alexandra, the ringside doctor rushes in to check her face, trying to stop that cut bleeding.
Sarah getting her gloves taken off as her and Nicole chat away, Nicole looking more pleased in some ways then her fighter does.
The winner soon climbs up on the ropes of her corner till she's on the middle rope, flexing her arms as she finally smiles away as the crowd chant "Gadon!"
Meanwhile Alexandra is helped up and out of the ring, nobody really even taking notice of her to show you where her career has dropped to.
Katie Price just stares at her, pundits wondering if Alexandra fits into the plans of the stable or if the younger girls will be using her as a punchbag in future.
Sarah meanwhile can be heard telling Nicole "I need harder opposition, I can't keep beating girls like that all my career" with the coach nodding.
"I'll talk to Amanda, I'm sure she agrees so don't expect an early night next time" is the reply by Nicole as both smile.
Leaving the ring together, if she wants to prove to be the face of Team Canada, she certainly needs to fight tougher opposition, question is who steps up to the plate?