Post by realview on Oct 11, 2017 8:54:12 GMT
Tale of the tape:Roxanne Pallett:
Age: 34
Height: 5'1
17-22 (17kos)
Vs
Jorgie Porter:
Age: 29
Height: 5'2
13-7 (12kos)
This week we go with two stablemates who probably won't fight but at least can claim bragging rights, so which one would win?
Roxanne of course is most famous for being in Emmerdale as Jo Sugden, now she tends to do horror movies, in her boxing career, she has fought top talents like Michelle Keegan, Lucy Hale and Jenna Louise Coleman.
While her career hasn't been the most successful you'll see, she has though beaten tough competition with her skill set being top notch, she can bang away with an opponent or stick and move when needs be.
Her biggest strength is she packs a wallop all right and can adapt to different situations well for the most part.
Her biggest weakness ties into that though, she's not the best at anything in particular, leading to her being beaten in tight match ups by better operators in the ring, also with her not being as young in a division full of youngsters, she can be beaten for quick hands and overall footwork where she once wasn't.
Her opponent for this poll Jorgie is most famous for Hollyoaks and her character Theresa McQueen, she has done reality TV shows to spread her wings to the wider world in the past few years, career wise, she has been more successful, but arguably hasn't fought the talent that Roxanne has, though unlike Roxanne; she defeated Lucy Hale.
Style wise; Jorgie is very much a technical boxer, she uses her impressive footwork and jab to control the pace of fights, then once she spots an opening she goes full blooded attack to try to finish fights.
Her biggest strength then is her speed, able to make people second guess themselves with their missed punches through her movement.
Her biggest weakness, she needs to wear girls down, not to say she can't knock girls out one punch style, just she usually doesn't as she lands more quicker punches then power ones, also when she is cornered as you'd expect she finds it hard to work out off the ropes or out a corner.
So who wins? To decide go to the bottom of this post and follow the link, to help you out here are pictures of the fighters.
Roxanne Pallett:
Vs
Jorgie Porter: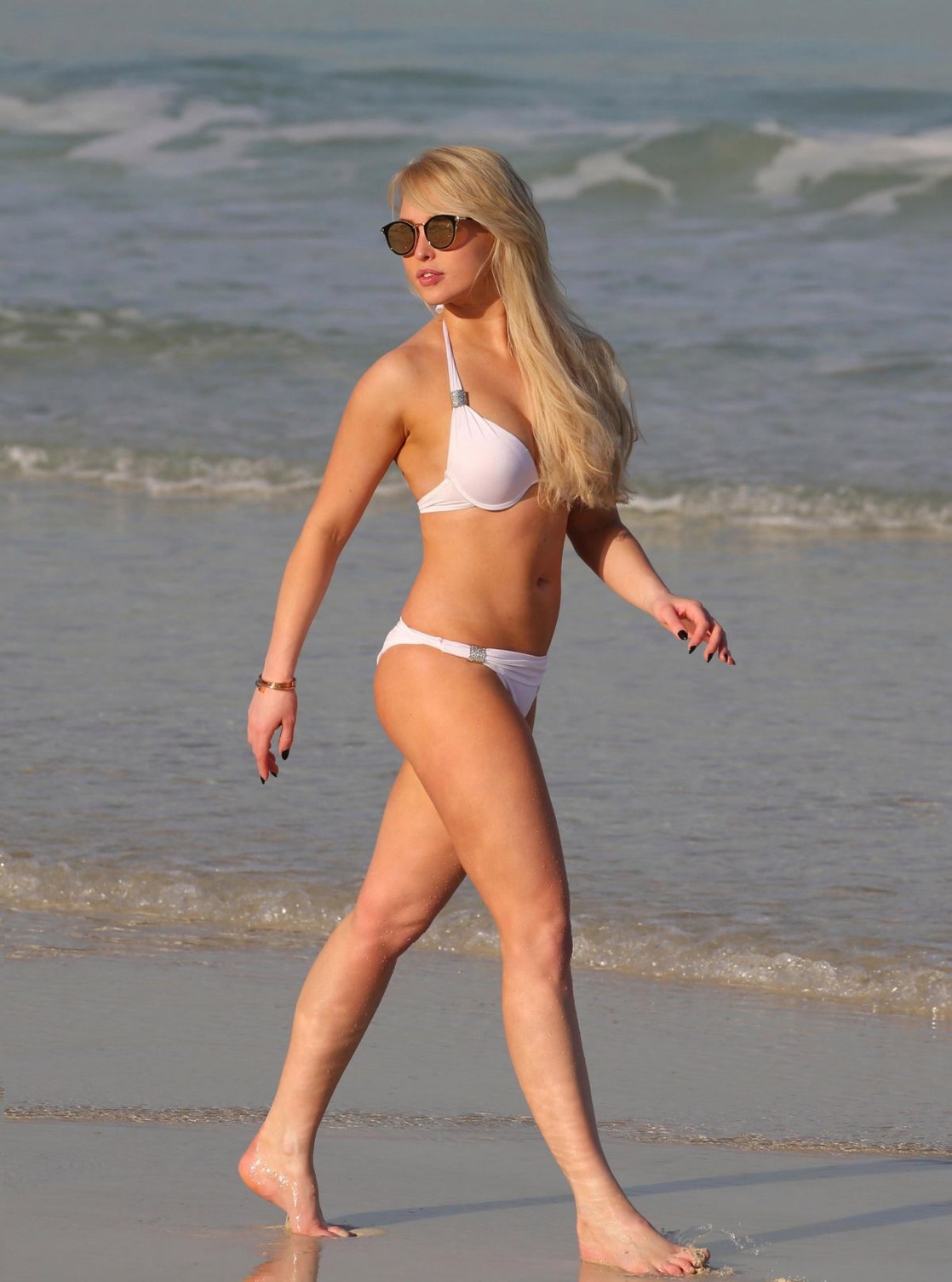 So to vote, click on the link below and choose who you think would win:
vote.pollcode.com/28469477
Thank you as always to those who vote, the poll closes next Wednesday morning with the announcement then, so get your votes in as soon as you can.