Post by Vassago on Dec 26, 2017 18:12:39 GMT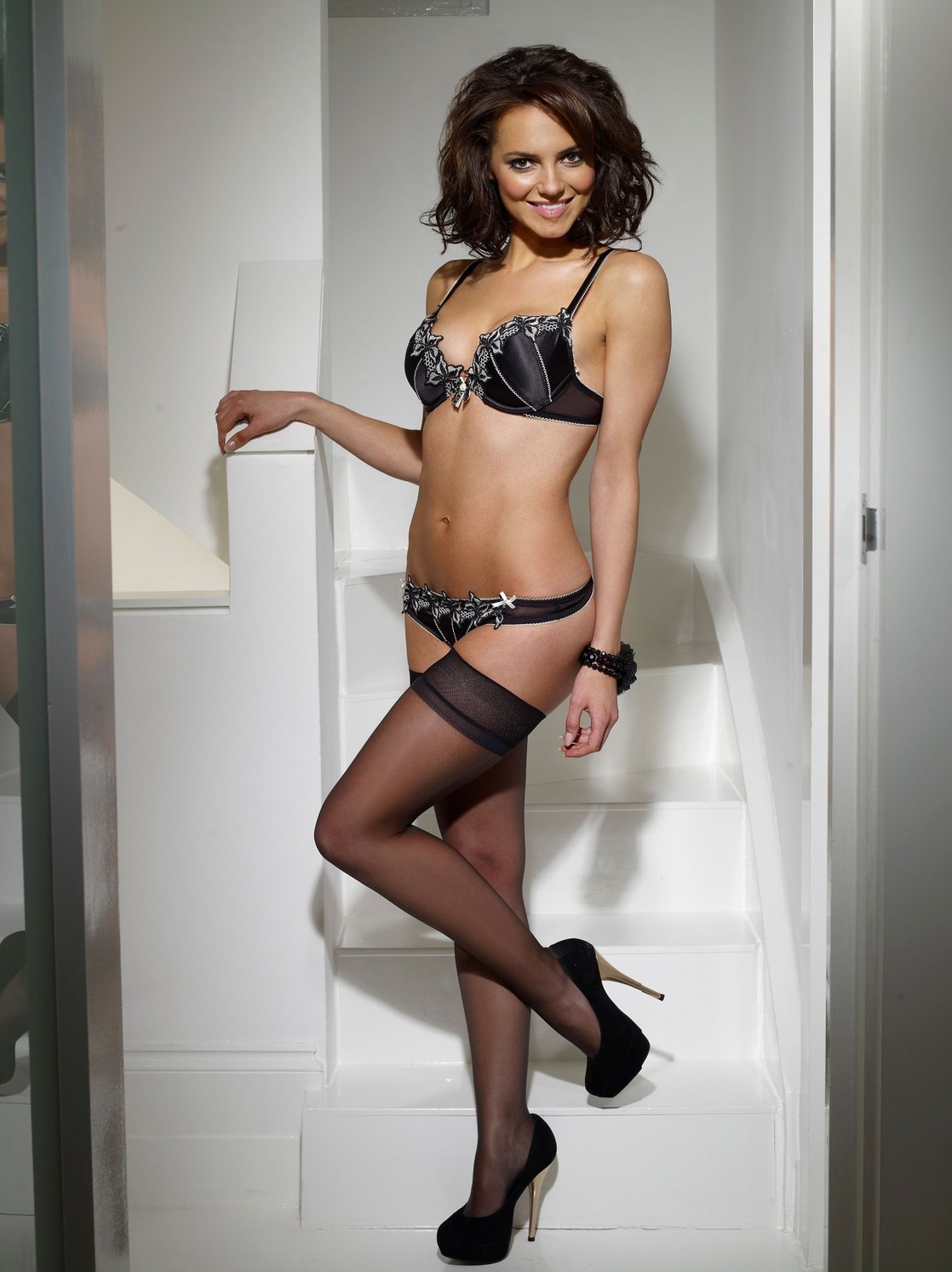 Vs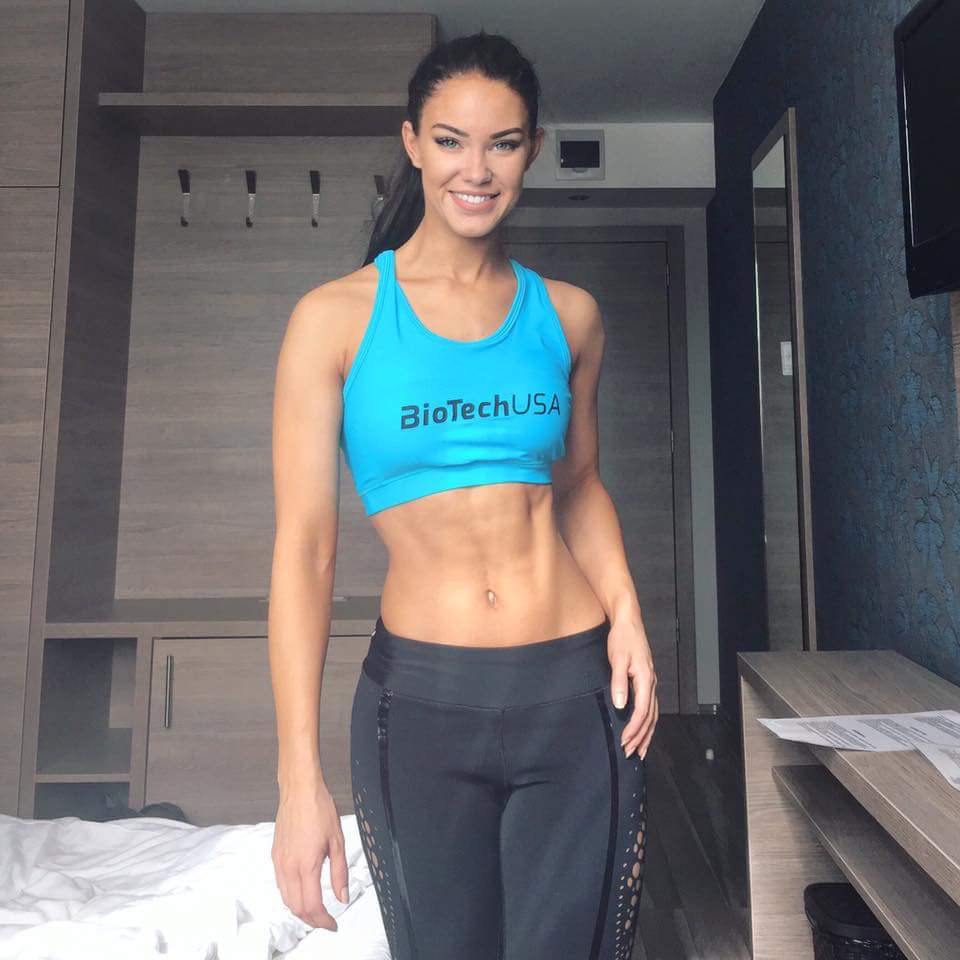 (Written by Girls Friday/Results BBU)(Double A Boxing vs Kear's Kat's)Intro:
Tonight sees Kara Tointon look to hold back one of the seemingly
bright prospects coming through the flyweight division, as she fights
Stephanie Davis on PPV in the BBU Arena in Cardiff.
Kara is 34 years old, the Essex girl stands at 5'5 and holds a record
of 10 wins, 9 by knockout, 17 defeats and 1 draw.
Stephanie is 24 years old, the Merseyside girl stands at 5'2 and holds
an undefeated record of 5 wins, all by knockout.
The build up to the fight saw both interviewed during their training
camps, with Kara telling the press "Stephanie is all hype, I've seen
her type too many times to give a damn about"
She adds "let her come and try to make a name off me, like her shitty
show Hollyoaks, she will be forgotten soon enough"
While Stephanie is all smiles in her camp "I have had a good run of
fights to get the engine running once more, Gail (Kim) has told me
that she wants me to get more rounds under the belt"
Continuing with "so Kara gets the honour of giving me those rounds, I
don't see her bugging me too much" as she gets up to go train more.
At the weigh in there are some sparks, Kara in a pink bra and panties,
while Stephanie's are emerald green, the girls going nose to nose and
using their bodies to try to push each other back as the throw
insults.
Security ends up dragging them apart as Kara threatens to rip Steph
bald unless she backs off, Stephanie not able to get her reply in,
though judging by her face it wouldn't have been a verbal reply.
Fight night; out comes Kara first with her younger sister Hannah by
her side, Kara all smiles as she is wearing a baby blue sports bra,
baby blue trunks with a white waistband and trim, blue gloves and
shoes, while her brunette hair is up in a ponytail.
She walks to the ring with the cockiest smile she has, her arms raised
as she gets a mixed reaction from the crowd, she doesn't care though
as she steps into the ring.
Hannah helping her big sis out by helping her limber up, then letting
her hands be used as pads for Kara to punch.
Now out comes Stephanie to a loud roar from the crowd, the Welsh fans
will be mixed with Liverpudlian's from across the border here to cheer
their girl on.
Stephanie waving to the fans as she walks to the ring with Gail by her
side, Steph is wearing her favourite red sports bra, matching shorts,
gloves and shoes, while her own brunette hair is braided.
Stepping into the ring, already there are some fireworks between the
fighters as they hurl abuse at each other, Gail needing to calm her
fighter down and go through her warm up routine.
The referee begins the fighters to the ring centre, again the girls
throw a few one word insults, the ref needing to tell them to stick to
boxing and keep the name calling to the playground, leading to the
fighters giving him a hard glare.
As they are asked to touch gloves, they swipe one glove together
before jogging to their corners, the bell soon enough rings to start
10 rounds of flyweight action.
Round 1:
Out come the fighters; Kara using her height early on to try and
control Stephanie, moving on the outside as the younger fighter moves
her head to try and get to the inside.
Both land their jabs early on; though it's Kara doing more damage with
hers coming from long range, landing to the top of the head of Davis.
But Stephanie won't be kept out for too long, parrying a lazy looking
left; she steps inside to land two hard rights to the body, just about
missing with a left hook up top.
Kara needing to nudge Steph back to create the space back up, before
getting back to the safety of range, keeping her opponent back with
long range punches snapping at her head.
Stephanie looks frustrated already as she isn't used to such a height
difference, leading her to keep getting clipped to the top of her
head.
The veteran Tointon looks cool and collected as she controls the
action with her punches keeping Stephanie behind her guard, it isn't
the most enthralling style but it is working well up to now.
Soon the bell rings to end the round with Kara heard to be saying
"child's play" to her sister to mock her younger opponent.
Stephanie just scowls at her before heading to her own corner, while
her coach Gail Kim tells her to be more elusive to get inside, then
use that power that has made opponents weep.
Round 2:
Again Kara starts the round off by sticking to the outside, moving
around the littler Stephanie as she chops away at the guard.
The Merseyside girl starts to move her body more, dipping under
punches to get inside, before coming back up to catch Kara with rights
and lefts across her face.
Kara is driven onto the ropes by Stephanie, with Kara grappling onto
her opponent to stifle her work to boos from some in the crowd, not
impressed that the older fighter looks to be trying to be using all
the tricks to stop her opponent getting momentum.
She pushes Steph back and snaps a double jab to the face of the
youngster to start backing her up behind her guard.
A cocky grin crosses Kara's face as she continues to safely push
Stephanie back towards the ropes, happily smacking off the gloves of
her opponent.
But she leaves herself open when going for a right cross, with
Stephanie nearly cracking her in the chin with her head as she landed
an overhand right to the ear of her bigger rival.
Kara shook her head and tries to step back, Stephanie stays in tight
though, slamming her punches into the sides of her body to the delight
of her fans.
Backed onto the ropes, Kara comes out swinging in tight, both fighters
landing some cracking shots as they go toe to toe.
The bell rings with Kara staring over at her sister as if to say "what
the f***!" Clearly she didn't rate Stephanie at all, she is learning
not to underestimate this fighter at all.
While Stephanie still looks somewhat annoyed, she knows without Gail
telling her that she is 2 rounds down on scorecards, doesn't mean she
won't keep coming at Kara though.
Round 3:
Out come the girls, Kara continues to look to keep the distance early,
but Stephanie is looking ready to get right into the face of her
opponent.
The younger brunette dips under a right and comes back up with a right
hook that catches Tointon into her cheek.
The veteran covering up as Stephanie bashes her to the body, Kara
finding herself being driven around the ring by her opponent.
Kara needs to push Stephanie back, both fighters going toe to toe, the
crowd coming to life as they roar the girls on, sweat flying off both
fighters as they seem to have forgotten defence.
Stephanie takes a few punches to hers abs as Kara tries to back her
up, but she lands two cross punches up top and follows with an
uppercut that rocks the Double A girl backwards.
It leads to Kara being pressed onto the ropes, Stephanie trying to
break open her guard throwing multiple combos off the gloves and
forearms.
Kara clinching up with Stephanie, the girls can be heard trading
insults as they grapple, Stephanie showing her raw power though as she
pins Kara onto the ropes.
The referee finally breaks them apart, with Kara trying hard to keep
Steph off her; luckily it could be argued that Davis is sloppy as she
looks to finish the round off strongly.
Stephanie missing with haymakers and ends up being countered by
straight punches off her lips and nose, giving Kara hope as the round
ends.
Gail looking annoyed, though it was a much better round for Stephanie,
she still show rookie tenacities that worry her coach.
Kara on the other hand looks pissed off at herself, Hannah keeping her
calm; telling her sister "you out boxed her, showed she wasn't in
your class in those first two rounds, this is your night to prove
these idiots wrong!" As she points around at the fans.
Round 4:
Kara starts off the round quickly; stepping inside to trade with
Stephanie, luring her in as she moves back into a safe range with her
punches landing to the top of Stephanie's head to knock her back.
Stephanie is getting knocked towards the ropes, her guard taking most
of the force out of the punches, but Kara seems to be finding her
rhythm once more.
The Kear's Kat though finds a way back inside, pundits surprised as
she dips down again, looking like she is going below Kara's waistband,
the referee not saying anything yet.
Stephanie lands a thudding right to the ribs of Kara as she moves into
her, with a follow up left cracking Tointon across her chin.
THAT MAKES KARA STUMBLE BACK, SHE EATS A BIG RIGHT HOOK THAT KNOCKS
KARA ONTO HER BACK WITH THE CROWD GOING WILD!
The referee has to nudge Stephanie back, whose flexing her arms and
screaming at Kara what she thinks of her, as Gail shakes her head at
Stephanie's actions.
The count finally begins 1....2...3...4 Kara stirs as she looks up to
the referee before beginning to turn, 5..6.. Using the ropes 7....8
Kara is up but looks a little shaky, the referee let's her continue
after Kara tells him she can.
Questions being asked already if Kara should have been as the girls
trade, Stephanie landing the cleaner punches as she backs Kara up
again.
AN UPPERCUT KNOCKS KARA ONTO THE ROPES, STEPHANIE LANDS TWO RIGHT
SHOTS ACROSS THE FACE OF KARA, THE REFEREE STEPS IN TO WAVE THE FIGHT
OFF! KARA DEEMED TO NOT BE DEFENDING HERSELF.
Winner Stephanie Davis TKO Round 4After:
Stephanie making a statement tonight, not the best performance
overall, but she stopped Kara who isn't a pushover in her own right.
Gail Kim isn't too pleased with her fighters performance, telling her
"I don't know what the hell happened in parts of that fight, you need
to keep that temper in check"
Stephanie shaking her head as she points at Kara, the crowd look
stunned as the winning camp is arguing amongst themselves.
While Kara is being looked after by Hannah, whose consoling her
sibling; wiping her tears away and telling her how well she did.
After the fighters are cleaned up, they are brought to the ring
centre, where Stephanie gets her hand raised to a loud cheer from her
fans.
That leads to Stephanie getting into the face of Kara and telling her
"you hear them, I am going up in this world while you are going to be
a pub question of who was Stephanie's bytch"
Kara's face turns red as the girls latch onto each others hair, Kara
though just hasn't the energy or strength and ends up shoved to her
back looking up at the ceiling.
Stephanie goes to mount Kara but Gail holds her back, telling her
"calm down! Don't lose your fans through doing something stupid"
With Davis replying "God f***ing sakes! Let me go!" As Hannah helps
Kara out the ring and out of danger of any more humiliation.
The Kear's crew look angrily at each other, it looks like Gail will be
teaching Stephanie how to keep control of the fiery temper as she
knows that will bite Steph sooner or later.
If she is going to be involved in big fights then she certainly needs
to learn how to keep her head, next year could be Stephanie's year to
make a real statement, so keep watch for this youngster.