Post by girlsfriday on Jan 31, 2018 17:00:41 GMT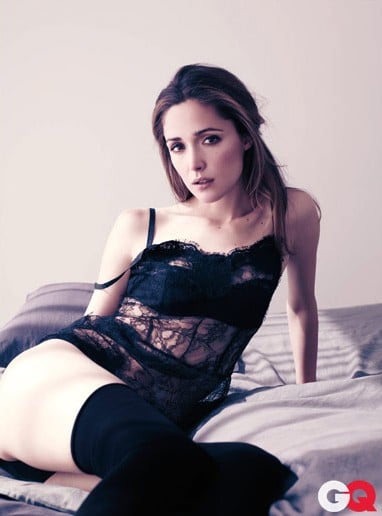 Vs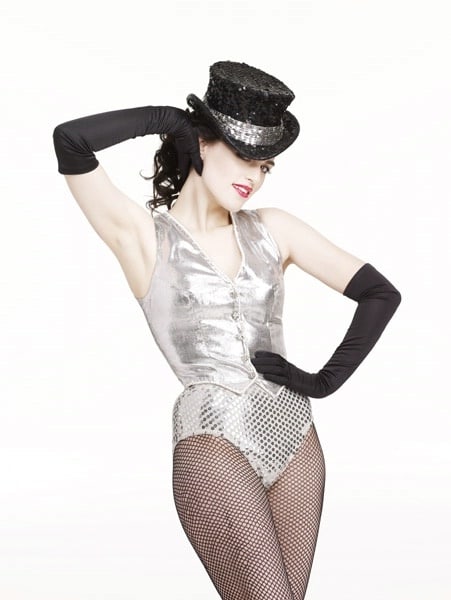 ROSE BYRNE VS KATIE MCGRATHResults:Lookout Writing: ArcherRose: 38 YO,5'6 ½ (1.68 m), BBU: 3-5-0, 3 KO since 2012, Foxfire Atlantic Boxing
Katie: 34YO, 5'5 ½ (1.66 m), BBU: 1-0-0, 1 KO since 2017, BBU Free AgentBefore:
Australian Rose Byrne is the much better known actress thanks to her appearances in everything from X-MEN: FIRST CLASS to NEIGHBORS to INSIDIOUS to THE SPY.
Her celebrity boxing record is spotty at 3-5-0, but she's always eager and her name value alone gets her bookings.
"I know there are fighters with much better records than mine, but I am proud I've got 3 wins to my credit. I am always ready to try to win more. This is another opportunity and you can be sure I'll be doing my best," Rose cheerfully tells the press.
Irish boxer Katie McGrath not so well known as Rose Byrne, but her appearances on the US TV series SUPERGIRL as "Lena Luthor" have given her some name recognition.
"This will be my second BBU fight," says Katie. "I won my first won last year in Dublin against Laura Wilmore. I am very pleased for another chance to show what I can do. I am thrilled to be fighting someone with as much celebrity recognition as Rose Byrne. This is not a chance I'm going to let slip passed me"
Both fighters are eager to show their stuff on fight night. Rose in a black bodysuit. Katie in a silver body suit with fishnet stockings. White gloves and ankle length boxing boots for Rose. Katie in black gloves and slippers. Rose's hair pulled back in ponytail. Katie's opted for a French braid. Very smooth and professional ring instructions. Fighters back in their corners. The bell rings.
R1:
Rose goes right after Katie's chin striking it with a quick left and right. Then a fast uppercut to the chin. Katie is falling back in disorder with her guard up high around her face. Rose then digs in to the midsection with some nice, digging hooks that have Katie tilting forward. Rose bangs the sides of Katie's head.
Katie trying to get some breathing space but Rose is keeping on the pressure, She works Katie's sides, stinging her ribs and then its back to punching tummy. Katie finally manages to get her jab going and peppers Rose's body with counters.
Rose not pushing it, but does circle and punch at a distance to the bell. Rose takes the opening stanza wide.
R2:
Katie more aggressive this round, she moves out quickly a gives Rose some straight shots into the face along her eyebrows and forehead. Rose fires back at Katie's head, but Katie ducks under it and brings an uppercut into Rose's chin.
Rose now falling back looking like she's had her bell rung. Katie hops after her opponent. Rose now deploys her jab and gets a nice one into Katie's mouth that seems to stall her attack. Two quickly start going at it in close. Rose seeking to resume attack on Katie's stomach, but Katie's got a mean hook that she sinks into Rose's abs.
Rose trying to hang in, but this stomach punching finally drives her back. Katie swinging at Rose's head. Rose trying to evade or blunt these punches, but Katie catches her in the temple with a right that turns Rose's legs to rubber.
Katie tries to take advantage, but Rose catches her with a swat to the chin that sends a strong tremor through Katie's body. Rose and Katie circle then go at it again. Katie's stomach punching slowly pushing Rose back as the round ends.
Close round, but judges give it to Katie McGrath.
R3:
Rose trying to work on Katie from a distance and she is able to get two good rights into Katie's jaw that turns the Irish lass into a sluggish fighter.
Rose keeps circling, but she throws in some reverses that Katie is slow to follow.
Rose then moves in close trying to put more leather into Katie's head. Katie seems better able to resist as the round moves on. She uses that jab to counter Rose to head and make her duck. Rose returns to body and works over Katie's ribcage.
Katie in retreat with Rose in pursuit as the round ends. Rose takes this round wide.
R4:
Rose now willing to go at Katie in close and it sets off a tight battle.
Katie and Rose in each other's faces, bodies bouncing together at time and other times they clinch up obliging referee to intervene.
Bodies getting most the attention with short, hard rights and lefts being jerked into the other's straining body.
So close to each other that Rose and Katie must be able to feel the reaction to the impacts.
Hard, grinding action that has the crowd cheering them on. Katie hammering Rose's breasts and seeming to knock the air out of her lungs.
Rose falling back, gasping for air and a couple of quick hooks from Katie to the belly make Rose's distress worse.
Round ends and Katie has emerged with the round on her side of the judges cards by a close margin.
R5:
Rose Byrne moving with some stiffness as the new round gets started. Katie goes right back to the body and especially Rose's battered stomach. Rose pulls away and tries for some distance to recover. Katie not about to let up, stays with Rose and works on cornering the FAB fighter. Rose struck hard to the temple bylunging right from Katie and she goes staggering into the ropes. Katie afterher. Rose whirls around and swings wildly at Katie with a right that whistlesby Katie's. Katie connects with a right cross to the jaw that sends Rose keeling over onto her side next to the ropes.
Katie to neutral corner. Rose trying to push herself up as referee starts to count. That doesn't work. Rose grasps the bottom rope, but all the strength seems to have gone out of her body.
She sags back down and her right arm hangs over the edge of the ring as the count reaches it's climax.
"NINE!... TEN!… YOU ARE OUT!"THE WINNER KATIE MCGRATH DEFEATS ROSE BYRNE KO5.After:
"My second win!" Katie exults to press after the bout. "I thought the first one was wonderful, but this one feels even better because it confirms my first win was no fluke. I do hope I get some more opportunities in celebrity boxing because of this. I do hope Rose Byrne is all right. She did her best, but I was better. That's all there is to it"
"I don't like losing, but this one stings because I don't think she's all that better than me. It was a winnable fight, but I am not the one who won it. I'll look at the tape. Maybe I can see what I did wrong and correct it. I certainly hope so because I don't want another loss like this on"
Actually a pretty winnable fight for either Rose Byrne or Katie McGrath. One might have given Rose an edge because she's had more fight experience, but that did not turn out to be the case.
Katie seems to be learning with each fight. Fans hope to see her again soon, but life is never easy for a Free Agent, but Katie McGrath looks to be a free agent with talent.