Post by girlsfriday on Feb 28, 2018 13:28:25 GMT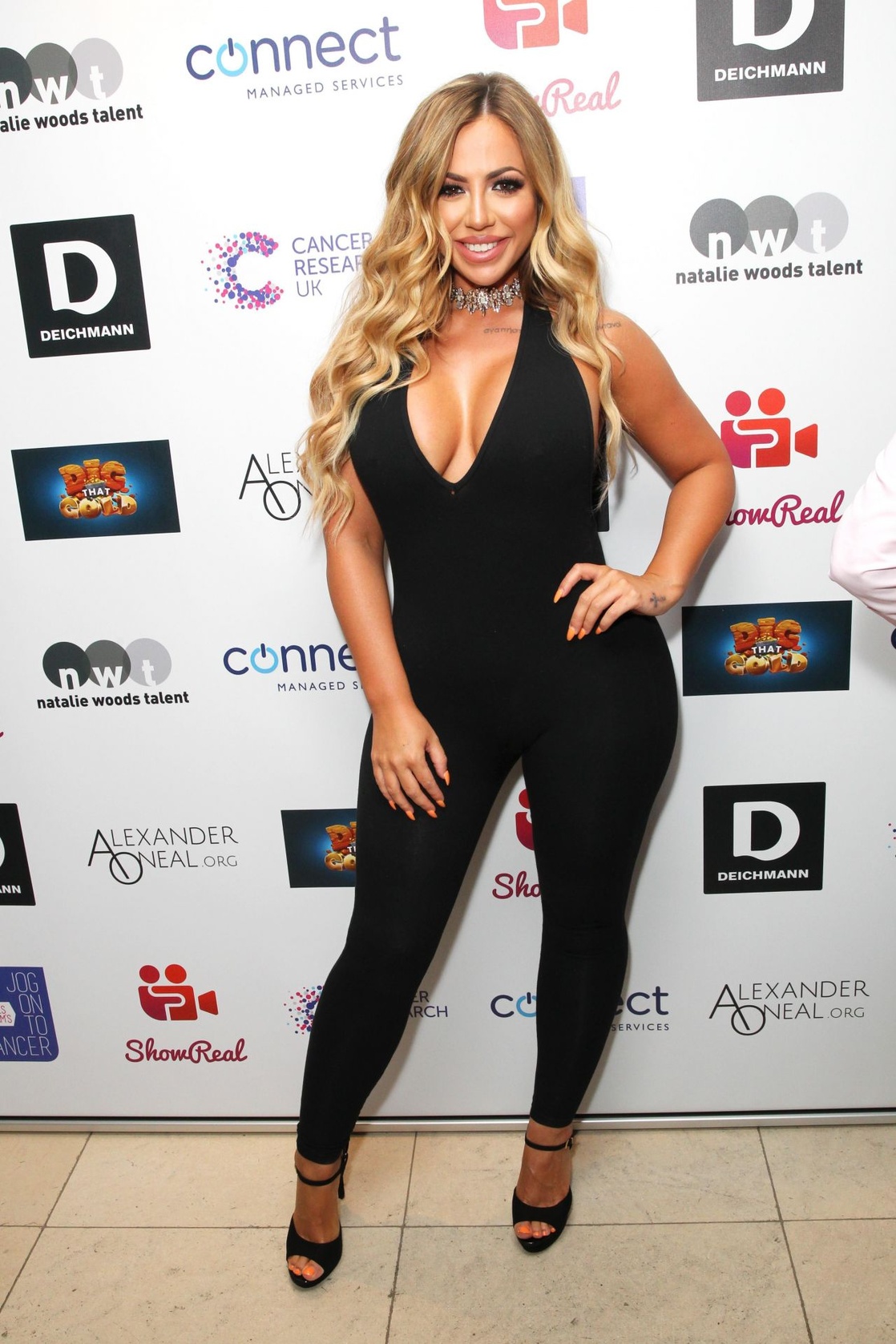 Vs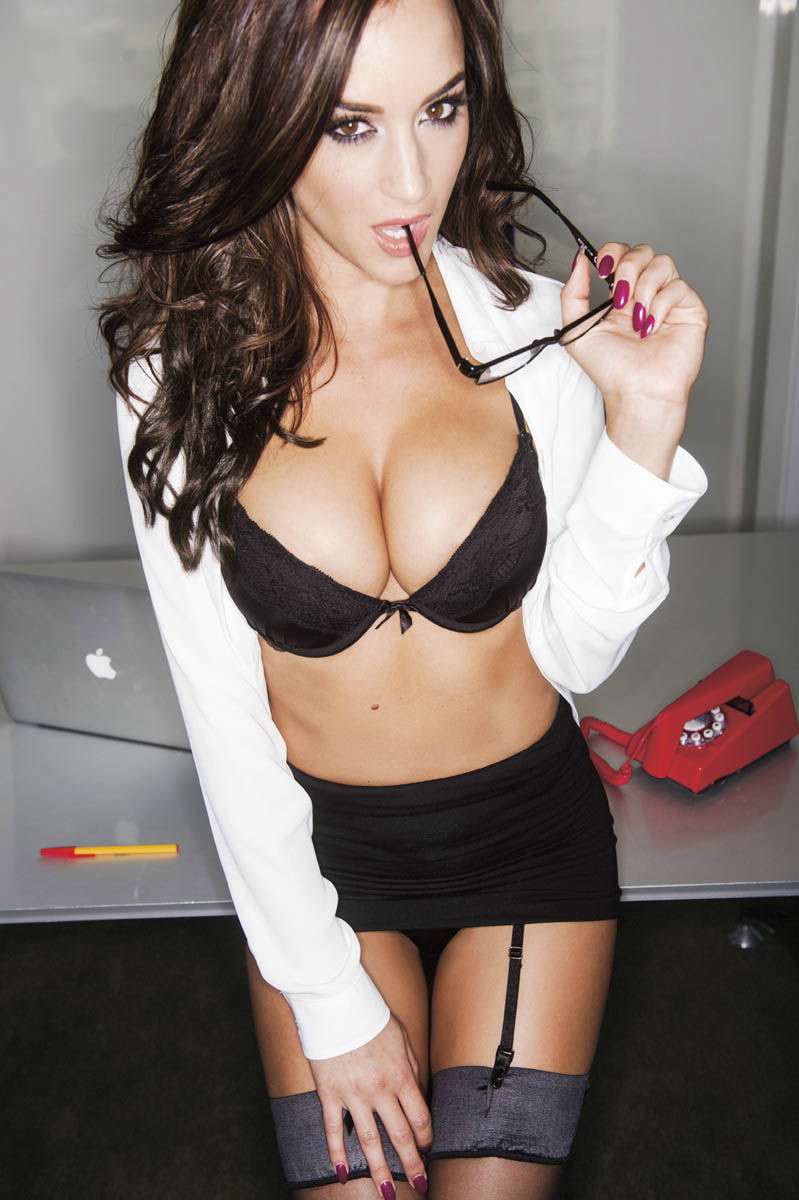 (Written by Girls Friday/Results by Lookout!)(Free Agent vs Lookout! Atlantic boxing)Intro:
The BBU JMD title is on the line here in the Docklands stadium in Melbourne, Australia; Holly Hagan challenges the champion Rosie Jones for the diamond encrusted bra.
Holly is 25 years old, stands 5'3, her bra size is 36G and her record is 3 wins, all by knockout and 1 defeat.
While the champion Rosie is 27 years old, she stands 5'7, her bra size is 30F and holds a record of 15 wins, all by knockout and 5 defeats, she is the first ever BBU JMD champ and is a former BBU bantamweight champion.
The press conference was tense as the fighters met up; square up nose to nose and pressing their jugs together to show their opponent what they have to beat.
Holly gives Rosie a shove; with security stepping between them to stop any fighting, with Rosie heard to be showing "real classy bytch!" Before they are herded to their tables.
It's the challenger who speaks to the press first "finally I get a shot at a title around here, in fact I should have been in the tournament little miss Jones here with her tiny rack won to claim that beautiful bra that would fit more fittingly on my jugs"
Rosie scowls over at her; with Holly continuing "I'm unbeaten in JMD style fights, Rosie can't claim that right, hell peewee Lacey Banghard almost took her out in the first round of that tournament! You must be the luckiest woman alive!"
The champion replies "you simply were not deemed worthy of being in the tournament I won bytch, the only reason I chose you as my challenger is so I could ram your own bra into your mouth to shut you the f*** up!"
That makes Holly glare over at her, with Rosie adding "this (points at the diamond encrusted bra she is wearing) is staying where it belongs, that's on my jugs because you don't match me to me"
Holly roars back "I don't f***ing measure up to you! My jugs would crush yours if it was a straight fight between them!"
"This is boxing you dumb bytch and my jugs have shown they can go the distance against real fighters!" Replies Rosie as the fighters stand back up.
Security again holds the snarling angry young women apart, their eyes full of anger as these two would happily forego the title fight and settle things here.
Calmer minds prevail as coaches of the fighters help to get them off the stage on opposite sides, with journalists looking depressed that they didn't get to fight in front of them.
Fight night, out comes Holly first with Marnie Simpson and her coach by her side, Holly looking cool and relaxed for someone who is about to challenge for her first ever title, strolling down to the ring.
Her attire consists of an orange sports bra, matching short trunks, shoes and gloves, while her blonde hair is braided for this fight.
Climbing into the ring, jogging to a corner; she shakes her jugs to the fans to get them on her side, the crowd excited to see JMD action are roaring as they await the champion.
Who comes out with Nicole Ritchie and Gemma Merna by her side; Nicole holds the diamond encrusted bra in her hands as Rosie bounces on her toes and tries to get into her zone.
The champion is wearing a black sports bra, trunks with "Jones" in red letters on her waistband, red gloves and black shoes, her brunette hair is in a ponytail.
Climbing into the ring; Rosie does a lap around the inside; stopping for a moment to glare at Holly, who spits insults at her and has to be held back by her coach, Rosie finishing the lap and warming up for the fight.
Both are brought to the ring centre; getting right into each others personal space as Rosie stares right down into the eyes of Holly, whose trying to bump the champ back with her jugs.
When asked to touch gloves; both snort in derision and turn their backs on each other, once in their corners, the bell rings to start 10 rounds of BBU JMD championship action.
Round 1:
Out come the fighters with Holly racing to try and get at Rosie straight from the bell, the champion though clearly expected it as she dances up on her toes around the wildly swinging Holly.
Rosie using her boxing technique and footwork to catch the charging challenger across her face and jugs with cross punches and lands straights.
The Middleborough lass is getting caught too cleanly for her liking and finally does cover up, but that just gives Rosie time to work with her jabs and straights snapping off the gloves of the smaller fighter.
Rosie manages to open up Holly a bit with two short sharp body punches, the challenger fires back with a left cross that catches the champs jugs, leading to a mini exchange of jug punches.
Till Rosie steps back and fires a punch to the centre of each of Holly's jugs to make her groan out and retreat back a step.
The round proves to be a dominate one for Rosie, who keeps catching her opponent across her jugs when she tries to come out her shell.
The bell rings with Holly scowling at Rosie as the champ turns and jogs to her corner, with Marnie needing to calm down Holly as she sits and complains about Rosie not standing and fighting, Holly's coach looks like he"s fighting rolling his eyes at that comment.
While the Lookout corner looks much calmer; Rosie taking on fluids and chatting to Nicole on the next step in their plan.
Round 2:
This time Holly tries to measure up Rosie with her jab, but she is getting caught to the top of her head and her jugs due to the reach advantage of the Cockney champ.
Rosie looks to be starting to enjoy this as her fists find gaps in Holly's defence to wrack her jugs with straight punches drilling their way to the top of the jugs.
The challenger does manage to get inside; parrying a straight and landing a right across the jugs of Rosie and a left up top to back up the champion.
Holly works the body of Rosie with three punches smacking her on her abs, before Jones pushes Hagan to the face then moves back into space.
The champion gets back on the outside, moving around Holly and forcing her behind her guard as she peppers it with her long range punches.
Holly tries to dip down to get inside, Rosie though steps out the way and drills two straight punches to the top of her head and a left hook to force her back.
The bell rings with Holly again looking frustrated; the Geordie Shore star struggling to get her head around that she has been dominated so far in the fight.
Marnie needing to look her in the eye and be frank "she is kicking your arse pet but you can win this if ya get inside and hurt her" with Holly nodding.
Rosie just nodding to Nicole as she listens to her, she looks barely marked as Holly has marks on her face and her jugs.
Round 3:
Back out to the ring centre come the fighters, Holly starting to cover up more as Rosie is digging away at range still, hitting the smaller girl to her body and top of her head.
The challenger though slips under a straight and uppercuts the left jug of Rosie to cause her to cry out and back up a step.
Holly though sticks in tight, forcing Rosie to try and trade in tight; Rosie only able to land mostly glancing shots as her opponent has her head nearly hitting her chin.
Rosie's body and undersides of her jugs taking the brunt of Holly's attack, till she pulls Holly into a front face lock and the referee quickly steps to break them up and warn the champion to fight cleanly.
Once part, the girls tear into each other as Rosie seems to have lost her cool, both slam their fists across the others jugs, making both wince with each hit till Rosie shoves Holly back.
The champ catching her coming back in with a double jab on her nose and just misses with a right cross as Holly gets her guard up in time.
The fighters circling around each other and trading stiff straight punches off the others jugs, till Holly can slip inside late in the round to slam two hard rights across the left jug of Rosie to make her cry out.
The round ends with Holly almost sighing with relief that she won that round, getting her gloves on Rosie finally in the fight, with Marnie giving her two thumbs up.
Rosie shakes her head as she sits down; apologizing to Nicole for losing her head as she says "she nearly head-butted my chin and I saw red" with Nicole nodding and washing her down.
Round 4:
Holly looks to have a bit more spring to her step; getting closer to Rosie to force them to trade more often in tighter, banging away to the others jugs to make them jiggle.
The champion needing to use her left shoulder to open up space between them, landing a right across the jugs of her opponent and a left cross up top.
That pushes Holly back a step, covering up as Rosie bangs away at her guard, forcing Holly to retreat to reset herself.
Holly tries to dip down to get back inside; BUT ROSIE CATCHES HER AS SHE STEPS IN WITH A RIGHT HOOK TO HER CHEEK AND A LEFT ACROSS THE TOP OF HER HEAD PUTS HER DOWN TO HER KNEES!
The referee begins his count 1....2....3....4....5 Holly shaking her head, looking up at Rosie with a look of rage at being put down 6...7....8 shoving her way to her feet, Holly banging her gloves together to show she is OK.
Allowed to continue; Holly has to be defensive as Rosie chases her down, banging her punches off the guard of the challenger, herding the Smoggie lass to the ropes.
Holly starts firing back though; Rosie looking stunned by the resilience of her opponent, sweat flies off the fighters as they slam punches into faces, jugs and abs with the crowd chanting "JMD!"
The champion wins the exchange with a straight catching Holly on her nose to cause a thin trickle of blood from her nostrils.
Holly covering up as Rosie pounds away, trying to finish this but the bell rings to end the round before she can do that.
Rosie jogging back to her corner looking confident again, Nicole getting her ready; telling her "you've got this; keep going at her and end this OK babe"
While Holly has Marnie trying everything to get her ready, Holly shoving her away and telling her "thanks babe, but you're just getting in the way" making Marnie pout for a few moments, till she realises that she is right.
Round 5:
Rosie looks to stalk her opponent with her jab measuring up Holly, with the smaller woman being backed up onto the ropes.
Holly clinches up with her before she is put under too much pressure, the jugs of Rosie almost smother Holly as she must be thinking that the whole clinching up might have been a mistake, the referee breaks them apart.
Once apart; Rosie coming back on the attack, but Holly ducks under a right hook and lands a hard right to the liver area of the champ.
Rosie coughs and suddenly the momentum has swung as Holly works the body and drives her opponent onto the ropes.
The champion needing to clinch up, looking like she is trying to smother Holly as she tries to shove her head into her jugs, with both grappling wildly on the ropes.
The referee again breaks them up; Rosie tries to get back at Holly but ends up with her challenger catching her again to the body to force her back.
Two shots across the jugs of Rosie makes her cry out and an uppercut to her left jug makes her cover up, with Holly pounding her back towards a corner.
The bell rings with both fighters looking hurt now, both head to their corners with Holly looking in slightly better shape, that body shot seems to have taken some of the fight out of Rosie.
Nicole working hard to try to get Rosie back into shape, Rosie breathing hard as she has her hands on her head, trying to free up her passages to breath easier.
Holly smirking as she stares at Rosie; both fighters are marked up, their jugs look to be reddened, with ice packs being placed on them and bodies.
Round 6:
Both fighters meet near the ring centre; trading stiff single punches through the others guard to their jugs, Rosie backing up to try and keep the distance between the two.
But Holly throws a feint with her jab and strikes with a right hook up top to turn Rosie's head; A LEFT TO THE CENTER OF HER BODY PUTS ROSIE DOWN TO HER KNEES!
Holly jogs over to a neutral corner 1...2...3....4 Rosie spits her gumshield out 5...6..7...8...9 pulling herself up with the ropes, the referee checks her over and she nods that she can continue.
First though she has to get a fresh gumshield, buying the champion some extra time to recover, Holly shouting "f***ing bring it w****!" As she wants to end this.
Back at it go the fighters; with Rosie trying to stop Holly anyway she can, holding onto the challenger to try and buy even more time to get her breath back.
The two fall into the ropes as they grapple, spitting venomous insults at each other, the referee struggling to break the fighters apart till he finally separates them.
Once apart; Holly deflects a straight and steps in to bang away to the body of the champ, forcing her into a corner where Rosie tries to cover up.
A MISSED DEPRESSED RIGHT HOOK FROM ROSIE, LEAVING HER OPEN TO A RIGHT THAT BURIES ITSELF INTO THE STOMACH OF JONES AND DOWN SHE GOES ONTO ALL FOURS!
The referee begins his count after nudging Holly back to a neutral corner 1....2....3....4....5 Rosie can be seen trying to catch her breath, tears running down her eyes 6...7....8.. Rosie tries to pull herself up, but she is too weak 9....10 and it is over!
Winner and new BBU JMD champion Holly Hagan KO Round 6After:
The crowd look stunned; Rosie looked like this would be a routine defence during the early rounds, but Holly has shown she can pull it out in the big fights and now is the first champion of the Geordie Shore group.
Marnie rushing to hug Holly, who pats her back and says "not so tight! My jugs are hurting like f***!" As Marnie releases her and mouth her apologises.
Holly's eyes though turn to Rosie; the chants of "JMD" rings out and the new champion rushes over to the former champ and pulls Rosie's hair so she is looking into her face.
"You see these! These jugs beat your f***ing jugs! You overhyped bytch!" Roars Holly as she slaps Rosie, Holly looking full of hatred as she stares down into the tearful face of Rosie.
Waving Marnie over; she points at her bra which gets taken off by her friend, Rosie's eyes go wide as she knows what is coming.
Holly shoving Rosie's face into her bare sweaty jugs; Rosie trying to paw and claw at the bare back of Hagan, not able to do much and soon she passes out, with Holly giving her one last slap with her jugs as a last sign of disrespect.
Though she looks to regret it as she tosses the snoozing Rosie onto her front and rubs her jugs, with Marnie joking "I'll massage them later" which makes both grin.
Rosie gets stretchered out the ring; Nicole just wants to get the hell out of the ring in case Holly decides she wants to do more to the Lookout fighter.
Holly heads to the ring centre, where the referee helps put on the diamond encrusted bra, the new champion grinning and baring the soreness she is feeling, excited that she achieved this success and now sees the division as hers to run.
She does a quick lap inside the ring; flexing her arms as she goes with the crowd chanting her name as she goes, before she leaves the ring with her friend and coach.
With the division growing; who will be the first to challenge Holly; we'll have to wait for the champion to address that soon.