Post by girlsfriday on Feb 28, 2018 13:32:26 GMT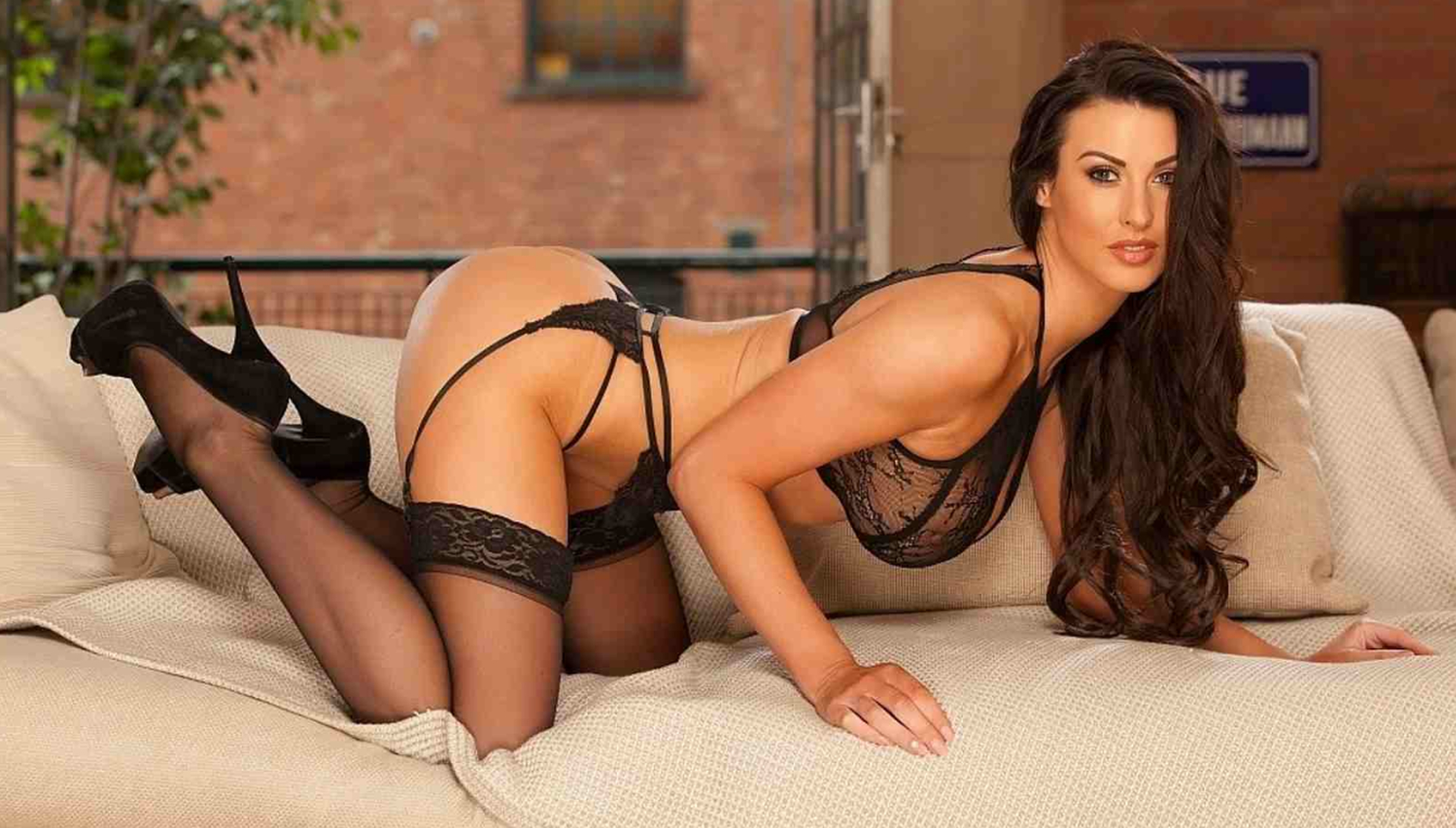 Vs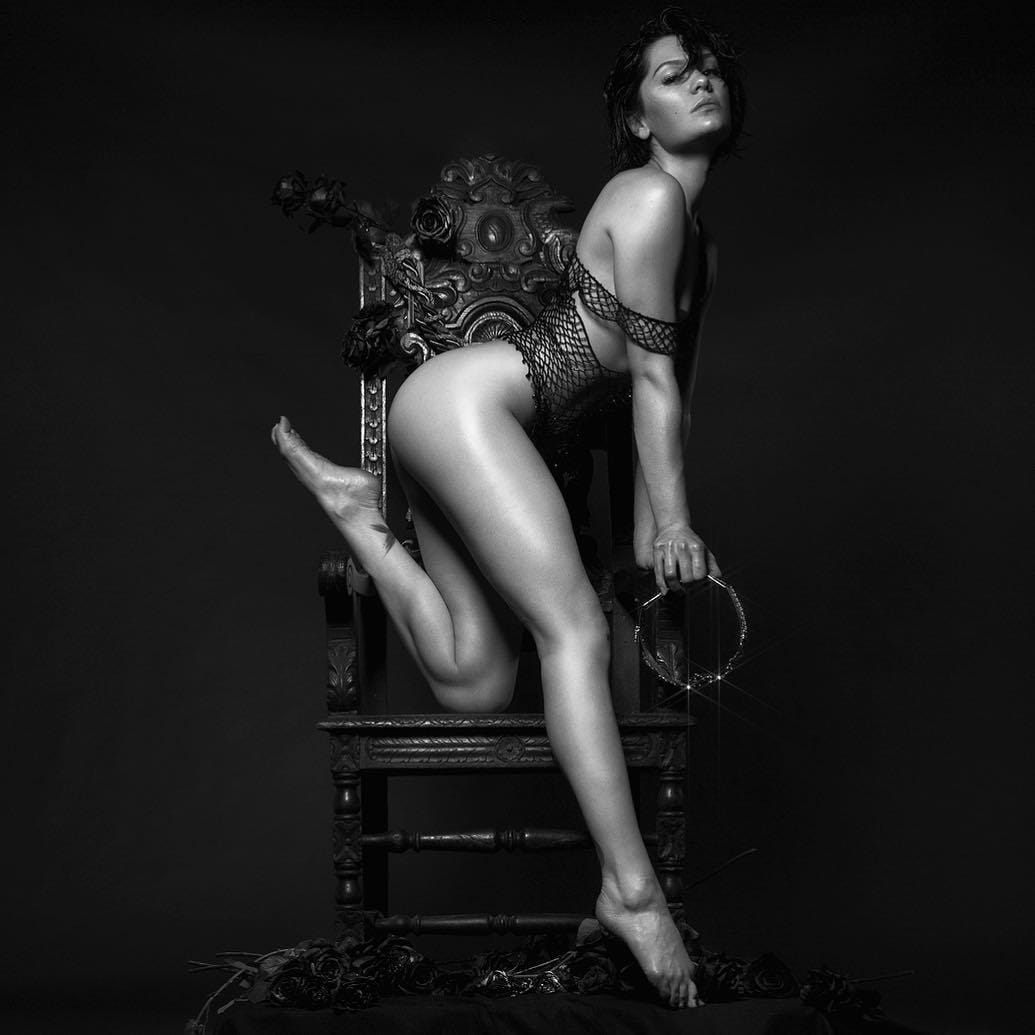 (Written by Girls Friday/Results BBU)(Chimera vs Free Agent)Intro:
Big girl action next on tonight's PPV as Alice Goodwin takes on Jessie J tonight in Melbourne's Docklands Stadium.
Alice is 32 years old, stands 5'8 and holds a record of 4 wins, all by knockout and 2 defeats.
Jessie is 29 years old, stands 5'9 and holds a record of 3 wins, all by knockout, with 7 defeats and 1 draw.
Both fighters were interviewed before the fights at their open training sessions, with Alice finishing up sparring with Iggy Azalea.
"I'll finish embarrassing that bytch in a minute" winking at Iggy; who gives her the middle finger as both have a seemingly niggling rivalry in the gym since only one might be in the stable once the tryout period is over.
"Oh you want my opinion on Jessie? Well since I'm getting experience in the BBU, I wanted to wipe Jessie's smirk she always seems to have, want a good laugh, when I asked Stephanie (McMahon) for this fight, she had to Google who Jessie is" says Alice with a hearty laugh.
She finishes by saying "I am out to prove to Mrs McMahon that all she needs is me in her stable, I can rule the BBU and FCBA with these (points at jugs) and these (raises her fists)"
Jessie wipes some sweat after doing cardio, she says "so I have to beat this big titted, small brained bytch? I signed up straight away when Stephanie gave me the phone call"
Continuing "I'm betting when I beat this bytch that I suddenly get into the title contention around here, so I have all the will in the world to win this fight"
Fight night; out comes Alice with her coach Ronda Rousey behind her, the Aussie crowd loving her as she stands and waves to the fans, looking into good spirits as she begins her walk to the ring.
Her attire tonight consists of a navy blue sports bra, matching trunks with a gold waistband and strips down the sides, blue shoes and gold gloves, with her brunette hair up in a ponytail.
Stepping into the ring, Alice blows kisses to the crowd as she jogs to her corner and shakes her jugs to the crowd to get them on her side.
Now out comes Jessie J to a mixture of boos and cheers; the Aussie crowd clearly has Delta Goodrem fans, who was rumoured to be feuding with Jessie on their version of the Voice, though she claims they never did, though this didn't stop the crowd showing their feelings.
Her attire tonight is a black sports bra, matching trunks with gold trim, she has black gloves with gold thumbs and black shoes, her brunette hair is up in a ponytail too.
Climbing into a ring; Jessie keeps focused on Alice, ignoring the crowd as she steps into her corner and limbers up to get warmed up.
Both fighters are brought to the ring centre, Jessie just stares right through Alice; who is calling her every nasty name she can think of to try and get into the head of her opponent.
Asked to touch gloves; they bang their gloves together with no hint of respect, before jogging back to their corners ready to start 10 rounds of welterweight action.
Round 1:
Out come the fighters; testing each other out on the outside as they circle with jabs, Alice getting caught more easily as Jessie bounces more on her toes of the two.
The flatter footed Alice misses with a straight punch as Jessie moves her head out the way, the singer countering with two straight punches to the face of Goodwin.
Jessie the more fleet footed; keeping Alice off base with her movement and striking through gaps in her defence as she makes sure not to let her opponent use her full power.
Alice does manage to land a jab and straight to the head of Jessie to back her up a step, she misses with a right hook though as she goes for the big finish it seems already, Jessie escaping into space.
The fighters trade on the outside with Jessie being herded back, some more impressive movement allows her to dodge a left cross and move into space again, this time catching Alice turning around into a double jab on her nose.
Jessie keeps on the outside of Alice's firing range and as the bell rings, she coolly marches back to her corner after surprising a few with her dominance in that round.
While Ronda looks annoyed at Alice; keeping calm enough to tell her "you can't let the bytch outrun you all night, you have the power, use it on her!"
Round 2:
Back out come the fighters with Alice trying to close the distance more quickly, forcing Jessie to get on her bike quicker.
Alice making several mistakes in her haste, each time she misses; Jessie lands jabs and straights in reply off her face to make her regret those mistakes.
Jessie again looks to be outboxing her older opponent; getting hit with mostly glancing shots to her cheeks and landing snapping little jabs and straights to her opponent's face.
The Chimera girl does manage to land a straight that catches Jessie to the top of her head, opening her up for a left cross and a right that finally gives Alice a chance to impart her power on Jessie.
But as Jessie is backed towards the ropes, she dips under a straight and grabs onto the waist of Alice to force the referee to step in.
Alice complaining to the referee after he breaks them apart, Jessie back on the move though, frustrating the lass from Stoke with her tactics.
Jessie doesn't care one bit as she finishes the round with two punches right into the face of Alice and a sneaky left across her jugs.
As the bell rings, Alice looks upset as she heads to her corner, Ronda looks embarrassed for them both; cleaning Alice's marked up face and telling her in no uncertain terms "Stephanie will chew you up for a week if you don't lay a glove on this bytch!"
Round 3:
Jessie again comes out and works off the back foot, making Alice come to her as she is working on counter punching her, which is proving highly successful so far.
The model looking pissed off each time she misses and gets clipped to the face, Jessie ducking a right and landing an uppercut that knocks Alice's head back.
Alice forced to cover up as Jessie suddenly changes tact and comes on the attack with four punches slamming off her gloves and forearm.
The cockney fighter turns to the body with three punches, before trying to land another uppercut that Goodwin just about blocks in time.
The crowd looking somewhat astounded by the way Jessie is dictating the fight, she clearly had a well worked gameplan and it's letting her win so far.
As she comes forwards though, Alice shoves her back and lands a right cross to knock Jessie back a step, Alice not letting her get far though; driving her opponent back with straight punches finding their way through to the nose of Jessie to make her cry out.
The bell rings with Alice looking relieved to see that she can catch Jessie, Ronda looking relaxed herself as she washes her fighters face down and tell her to keep going.
While Jessie looks still cool, her eyes staring only on Alice as she keeps her focus on the task at hand, stepping up before the bell as she wants to be back at Alice.
Round 4:
Back out come the fighters to the ring centre, Jessie once more fighting on the move, with Alice covering up as Jessie tries to dig her punches off her face.
Changing things up; Jessie throws more body shots to try and open up her opponent, but she is getting caught to the top of her head more by Alice.
Jessie is moving to the outside of the ring; Alice throws a feint left to make Jessie react and move the other way, into the real right cross it turns out.
Leading to Alice knocking Jessie onto the ropes, once on there she just mauls the singer with rights and lefts smacking sweat off the head of Jessie to show how hard she is hitting her.
A RIGHT HOOK PUTS JESSIE DOWN! ALL THAT HARD WORK SHE PUT IN THE FIRST 3 ROUNDS SEEM TO BE FALLING TO BITS!
Jessie shaking her head as she turns to all fours, 1...2....3...4...5 grabbing the ropes 6...7...8 Jessie pulling herself up, looking a little shaky as she stands and beats the count, she raises her gloves to show she can continue.
Back at Jessie comes Alice; the model trying to finish this now but Jessie latches onto her in a clinch that looks desperate to say the least as she tries to clear her head.
Separated; Jessie keeps out of danger by moving retreating, while Alice hunts her down, the crowd roaring Alice to finish this.
Jessie getting caught with a straight and a left cross that rocks Jessie back onto the ropes, Alice trying to finish it as she bangs away at her guard.
The bell rings to save Jessie; who steps more slowly to her corner as she still looks stunned, her coach looking to help get her back fully awake as he looks worried.
In the opposite corner; Ronda nods at Alice to show she did a good job, but she just tells her "you better finish this now or she'll run around you all night again"
Round 5:
Jessie tries to get her legs back quickly on the move, throwing out her jab to try and keep Alice back, some of them landing to sting the face of the big model.
But Alice parries a jab and steps in with a left cross, a follow up right knocks Jessie onto the ropes, who tries to cover up to weather the storm.
Alice's fists beat off the gloves of Jessie, getting frustrated up top; she turns her attention to ripping body shots right under the ribs of her opponent to make her cry out.
AS JESSIE TRIES TO CLINCH UP AGAIN, ALICE SHOVE HER TO THE FACE WITH HER LEFT TO PUSH HER BACK, THEN FIRES AN UPPERCUT THAT LANDS FLUSH AND IT'S GOODNIGHT JESSIE! THE SINGER'S LEGS GIVE WAY AND SHE COLLAPSES IN A HEAP ON THE CANVAS.
The referee checks her over, but he deems that she is knocked out and waves that she is done!
Winner Alice Goodwin KO Round 5After:
The crowd are going wild as they see Jessie flat out on the canvas and Alice standing over her roaring to the rooftops over this massive knockout.
It certainly wasn't a walk in the park for Alice; who got into bother thanks to the footwork and smarts of Jessie keeping her from settling.
Ronda looks happy finally as Alice jogs over to her and says "that's why Stephanie needs to give me a full time contract" pointing at the wreckage of Jessie J.
Who is being woken up by the doctor, she looks badly dazed though as Alice might have the hardest punch of any model in boxing!
Medics rush in to help Jessie out the ring as the doctor wants to check her over fully, Jessie's coach has his head down, disappointed that they couldn't get the victory after such a start to the fight.
In the ring though; Alice pounds her chest with her right glove, shouting to the crowd "I'm the best between these ropes!" As Ronda can only smirk as she helps take the gloves off her fighter.
Alice finally calming down off the buzz of the knockout, thanking Ronda for keeping her head straight as she was ready to blow her top.
Both actually chat about the fight as Ronda tells her where she went wrong, making pundits wonder if this might be the most dangerous pairing in the world of celebrity boxing.
For now though; Alice enjoys the cheers she gets as she gets her hand raised by the referee, the crowd especially love her celebrating by jumping up and down with her jugs jiggling.
Leaving the ring; she blows a few kisses to the crowd, before asking Ronda "Steph's private jet is nearby right? I want to see her to see what she thinks of my win"
With Ronda replying "don't poke the bear OK, I work for her in the WWE and her stable, so I can't hide from her if she complains to me about you and I will kick your ass and make you tap to my armbar if you do that OK?"
Alice's face turns white as she nods and follows Ronda to the back, how successful can Alice be in the BBU and FCBA?