Post by girlsfriday on Feb 28, 2018 13:34:08 GMT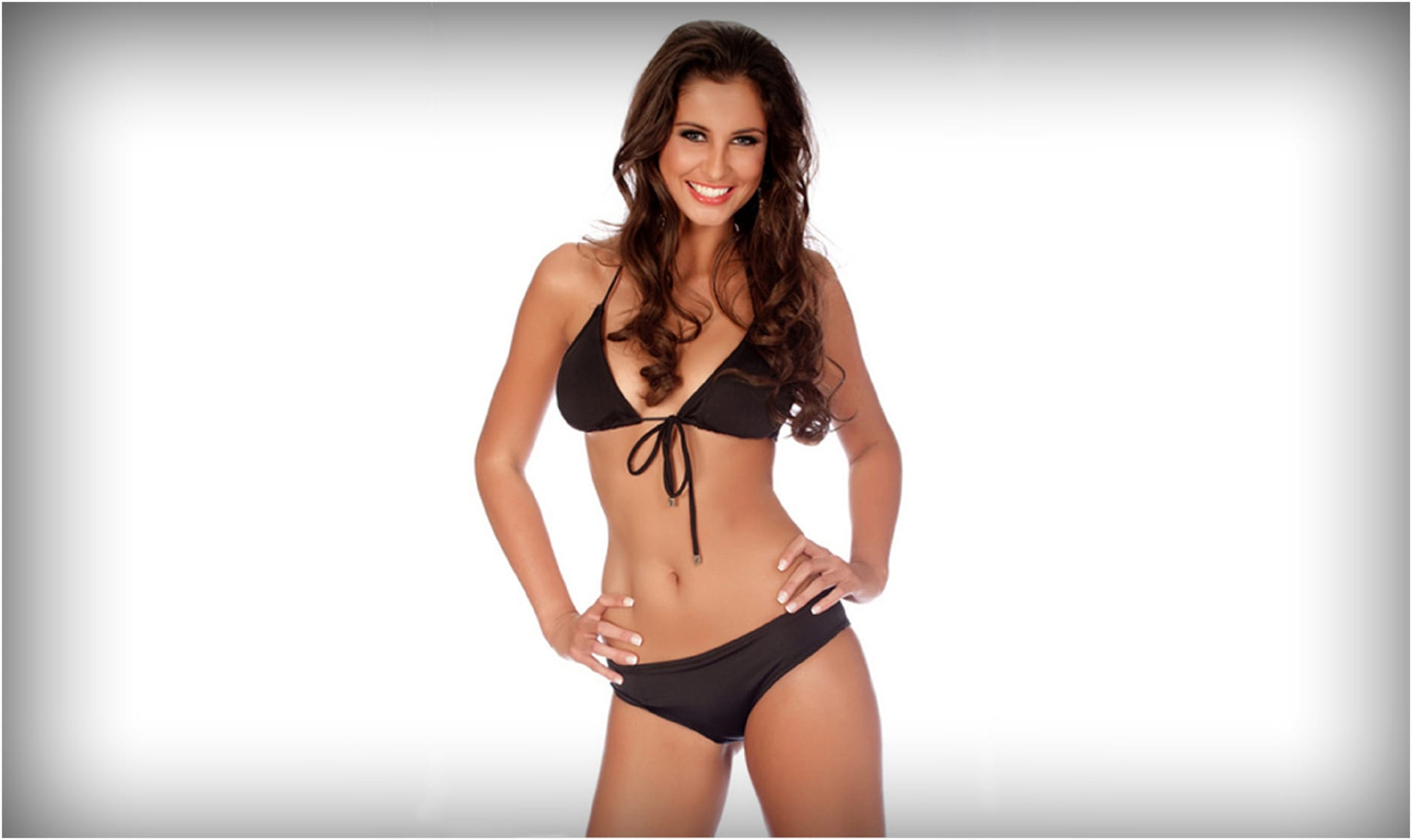 Vs
MALIKA MENARD VS INDIRA WEISResults:Lookout Writing: ArcherMalika: 30YO, 5'9 ½ (1.76 m), BBU Record: 21-6-0, 16 KO since 2011, Foxfire Atlantic BoxingIndira: 38YO, 5'6 ½ (1.69 m), BBU : 4-0-0, 4 KOsince 2016, Black Eagle BoxingBEFORE:
"Why did I select Indira Weis as my opponent? Well, La Grande Malika only fights worthy opponents," says the former BBU Lightweight Champion. "Indira is undefeated in BBU action, one of those she knocked out was my stablemate Chantelle Houghton, and she is considered a leader of the Black Eagles. She is quite suited for me to start against in 2018."
"I will admit this is a difficult fight for me," says Indira Weis, but the actress/singer seems in a positive mood as she discusses the bout. "However it offers me a chance to prove I can defeat even a former champion. I don't say it will be easy, but she can be defeated."
The night ofthe fight finds Malika in a black bikini with white boots and gloves (blacklaces for both with a white ribbon woven into a French braid down her back.Indira in hot red bikini with matches boots and gloves. Hair in a braid (noribbon).
Brisk, professional, ring instructions and the fighters are back intheir corners. The bell rings.
R1:
Malika making a clear effort to assert her control over the smaller woman by striking at her from a distance and keeping Indira back.
Two fighters are circling as they exchange shots, Indira trying to work her way in, but running into that stabbing distance shot.
Majority of Malika punches going to the head which forces Indira to keep ducking and disrupts her efforts to come in.
Malika almost toying with Indira at time, leaning the palm of her glove on Indira's forehead to push back.
Stern reprimand from the referee and Indira looks very displeased at this rude behavior.
Malika seeming to enjoy herself as she closesout the round by smacking Indira hard to the face as she makes yet another charge forward. Malika wins round wide.
Indira looks like there should be smoke coming out her ears as she angrily stomps to her corner.
R2:
Apparently Black Eagle training staff able to get Indira to control her anger and focus on effectively striking back against the irksome Malika.
Malika all cheerful smiles and chatter in the Foxfire Atlantic corner. Bell rings.
Malika seems a bit leisurely coming out, but Indira is moving with determination and she unloads with nasty one-two punch to Malika's mouth! Malika recoiling, her lips cut and bleeding, her eyes wide with shock.
Indira now in close and she is just tearing away at the Menard torso: breasts, ribs, and stomach are all get swabbed with Indira's racing punches. Malika struggling to fend off the aroused German lightweight, but her jabs are not doing much to discourage Indira.
Malika retreats to try to regroup, but Indira is doing a good job of hanging with the younger fighter. Malika hits the ropes, but now rallies as her jab is finally able to punch Indira back.
Malika sliding along the ropes, battling to keep from being trapped, but Indira keeping up the pressure.
Malika finally able to just charge her way passed Indira to get out to center ring, Indira following, but time runs out before many fresh punches are found. Indira scores a wide win this round and she wiped the smile off the face of Malika Menard.
R3:
Malika strangely quiet on the stool, FAB trainer Sophia Myles speaking to her in low tones, Malika nodding and keeping an eye on Indira Weis across the ring.
Indira maintaining her focus, but she jumps from her stool at the bell, She clearly wants to get back at Malika. However, Malika shows she can move quite rapidly, too, and she has some tricky feinting footwork she now deploys.
Indira bites on the feint, looking right when Malika is unleashing a booming left that smashes hard into the German fighter's jaw.
Indira goes spinning away, but Malika is close behind to hound her into the ropes.
Indira smacked hard again and again to the head, finally has to cover her face with her gloves as her butt settles into the ropes.
Indira all hunched forward, but Malika pounding away at Indira's body pressing her back against the ropes. Indira finally thinks to clinch to break up the leather deluge and repeated clinches does manage to buy her some relief before the bell ends her ordeal.
However, this was shutout round for Malika Menard and it leaves Indira Weis tottering as she makes her way back to her stool.
Malika scowling like the working over she just gave Indira was nowhere near enough, that does not bode well for Indira in the next round.
R4:
Indira's scene of intense discussion between Indira and her trainers during break, It seems evident the trainers think Indira needs to call it a night, but Indira won't hear of it.
So Indira comes off her stool and with a stubborn effort, makes her way across the ring towards the advancing Malika Menard, Malika striking hard from a distance with shots to the head that seem to drain theenergy out of Indira. Then Malika moves in, striking first to the midsection with the hook to tip Indira forward and then she brings smashing shots to the left and right sides of Indira's jaw.
Indira's legs tremble and Malika brings a clipping right to the chin that snaps Indira's head back.
Then her knees foldforward and she sinks to the canvas before pitching forward onto the her face. Malika spins on her heel and marches to neutral corner.
Indira does struggle to pushherself up, but her arms give out and she is back with her face resting on the canvas as the count passes her by:
"EIGHT! NINE! TEN! OUT!"
THE WINNER:MALIKA MENARD DEFEATS INDIRA WEIS KO4!AFTER:
"She thought she had gotten the better of me in R3," says a gloating Malika Menard, "but I showed her how wrong she was. I beat her badly R4. It was a foolish thing for her to come out in R5, but I was merciful and finished her off quickly."
"She was just too much for me," Indira Weis later tells the press. "I did do some damage in R3, but she came back and just beat me down. No, I am not sorry I didn't quit on my stool. That would have been too cowardly. I much prefer to go out on my shield and I did."
Looks like Malika Menard has gotten her 2018 campaign off to a good start with this win.
Painful loss for Indira Weis, but being defeated by an elite lightweight like Malika is no disgrace.
No doubt she will do better against someone not quite so elite in her next contest.