Post by girlsfriday on Mar 28, 2018 13:49:07 GMT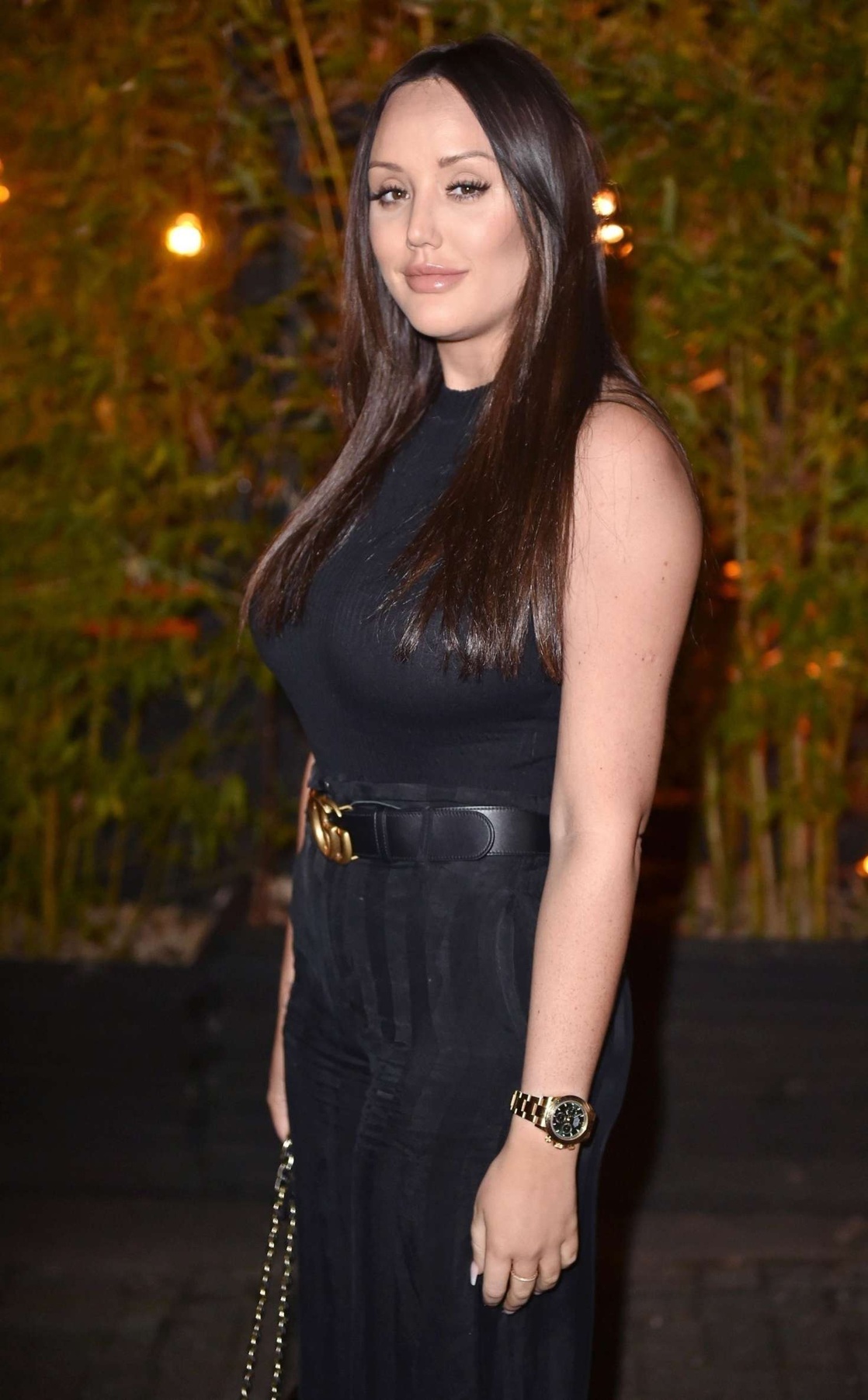 Vs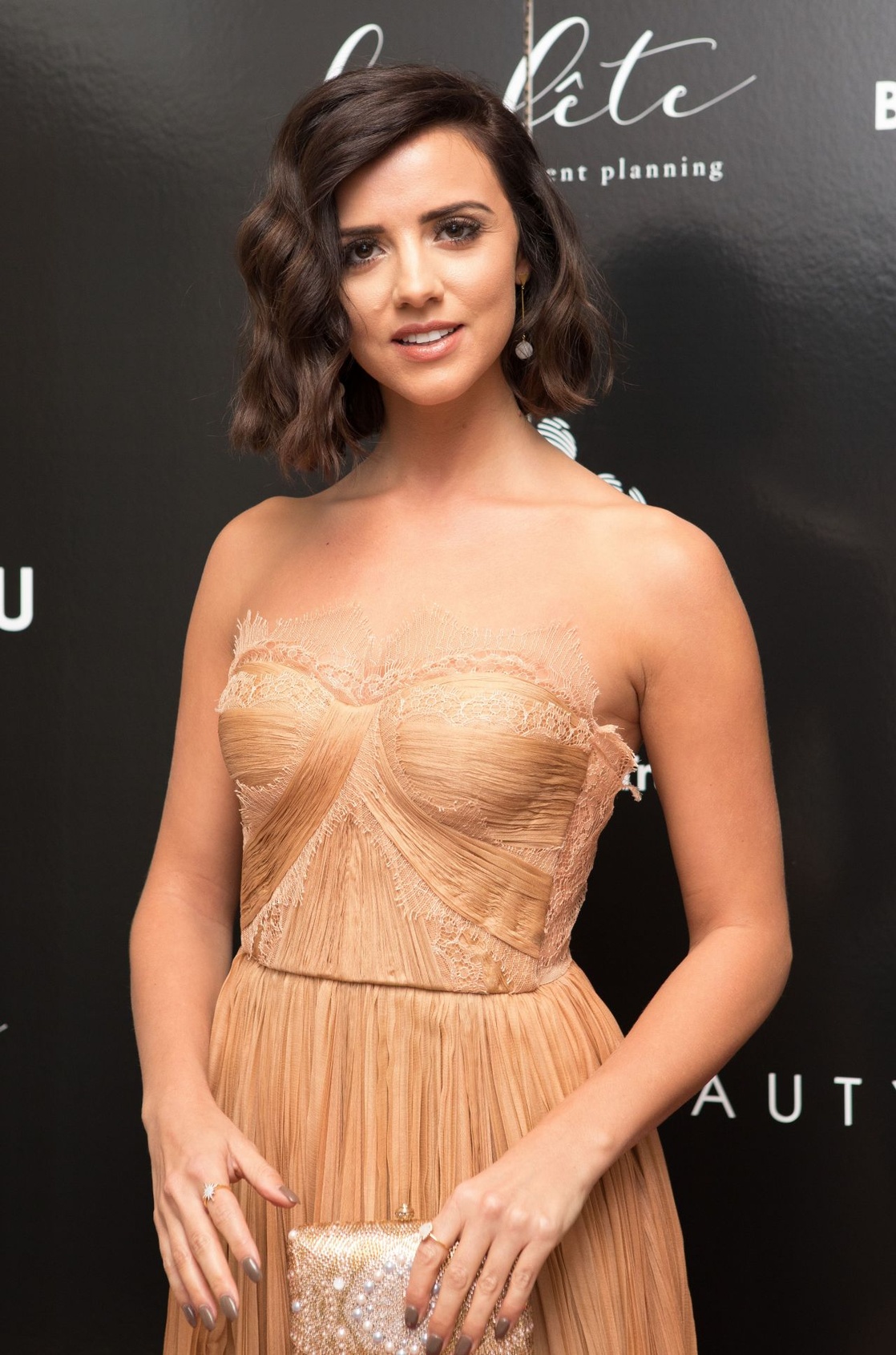 (Written by Girls Friday/Results BBU)(Free Agent vs Free Agent)Intro:
The opening bout of tonights action sees the Charlotte Crosby fights Lucy Mecklenburgh in a battle of reality stars.
Charlotte is 27 years old; stands 5'5 1/2 and holds a record of 2 wins, both by knockout, with 1 defeat and 1 draw.
Lucy is 26 years old; also stands 5'6 and holds a record of 3 wins, all by knockout and 7 defeats.
The build up to the fight saw both asked for comments at their gyms, with Charlotte not looking in the mood to do this.
"Ya kna I am sick of al these Vicky (Pattison) arse kissers who brag about her fluky win over me, I had the f***a beat and she f***ed over to Australia to hide from me" she says with a scowl.
Changing the subject, she says "look; that bytch Lucy isn't on my radar for people I should be afraid of, she does as much work in the gym as me but I am one tough f***ing bytch and she ain't"
While Lucy herself looks to be keeping cool, starting off with "well Charlotte is just a big mouthed bytch, I have seen her around and she simply thinks that because she comes from a shithole that makes her tough"
Smirking she continues "I have heard on the grapevine that she thinks the fitness stuff she does is the same as me, what a joke; I teach people to eat right, how to train using all the different techniques I've picked up, while she does a few dance moves and thinks she is something special"
Getting up she tells the camera "she'll see what a real training session does for you when she sees me standing over her"
Fight night; out comes Charlotte first with her coach by her side, she looks in a foul mood as she marches down to the ring.
Her attire tonight is a red and white striped sports bra, red shorts with white strips down the sides, red gloves and shoes, while her blonde hair is loose.
Stepping into the ring; she ignores the crowd as she just heads straight to her corner and begins to warm up by using her trainers hands as pads to punch.
Now out comes Lucy; she looks more happier as she gives the fans a wave, but quickly focuses on her opponent as she heads to the ring, her eyes squarely on the ring and her rival.
She is wearing a blue sports bra, white trunks with light blue trim, white gloves and blue shoes, her brunette hair is up in a ponytail.
Climbing into the ring; Lucy and Charlotte lock eyes for a moment, before Lucy starts her own warm up by limbering up.
Soon they are brought to the centre; both square up to each other, no words spoken, just staring each other down in a tense staredown.
Asked to touch gloves; they sneer at each other and quickly swipe them together, ready once they reach their corners to start 10 rounds of bantamweight action.
Round 1:
Out to the ring centre come the fighters with Charlotte straight away looking to dominate proceedings, Lucy is jabbing on the outside of the ring till Charlotte comes up the middle with two punches landing squarely on the face of the younger girl.
Both fighters slugging it out in what can be called something resembling a bar brawl, not much technique here as they don't land too many clean shots and nearly bump heads.
Lucy shoves Charlotte back and snaps a double jab into her face as she looks to get some control in this fight, dancing around the Mackem lass and drills her to her face with straight punches.
Till Charlotte slips under a right and catches Lucy to the ribs with a right of her own, followed by a left over the top to the cheek of Lucy.
Whose legs almost trip themselves up; Charlotte taking advantage by driving her opponent onto the ropes, banging away to the body as she looks to end this early it seems.
Lucy though spanks her face with two cross punches, forcing Charlotte to step back and giving the Essex girl the chance to move into space.
Charlotte showing her temper can get the better of her as her defence is too long as she chases Lucy down and ends up with bloodied lips already by the pinpoint jab of Lucy smacking into them.
That seems to waken Crosby up to the situation as she covers up as Lucy late on in the round pins her behind her guard with headhunting punches.
The bell rings with Charlotte scowling at Lucy as she turns and heads to her corner, the Essex girl not caring one bit about her opponent as she is just happy to have gotten the first round under her belt.
While Charlotte is warned to settle down and box properly by her coach, this is what cost her against Vicky Pattison in her last fight.
Round 2:
The action isn't as quick to start as the last round, to be precise Charlotte is fighting more behind her own jab now as the fighters dance on their toes around each other.
Lucy though has that bloody bottom lip to target, something she does as Charlotte groans each time it's hit and allows the brunette to add more rifled straight punches that knocks Charlotte's head back.
A missed right cross by Charlotte allows Lucy to step inside and land two more punches off the face of the blonde, forcing her to cover up as Lucy now powers forwards with three body shots.
This round becoming a mirror of the first round, with Charlotte now being driven around the outside the ring, punches landing onto her gloves and forearms.
Lucy manages to step in to land to the body and tries to throw uppercuts that Charlotte blocks, with the Mackem managing to catch Lucy with a left cross to force her to take a step back.
Charlotte comes back at Lucy with a double jab landing to the top of Lucy's head, but Lucy digs down and both girls heads are down and are digging away to the others body and testing their chins.
The Geordie Shore girl nudges Lucy back with a left and lands a right hook to turn her head and force her to go on the defensive as Charlotte drives her onto the ropes late in the round.
The bell rings to end the round with Charlotte looking slightly calmer as she heads to her corner, pundits all acknowledging that Lucy won that round but Charlotte is far from being under her thumb yet.
Lucy nods to her coach as he warns her not to get into a fire fight with Charlotte, who has shown she has a power punch when she can unleash.
With Charlotte grimacing slightly as her lips are treated, her eyes firmly on Lucy as she is desperate to punish her.
Round 3:
Back out come the fighters; Lucy working on the outside again as she works behind her jab, keeping things basic as she keeps finding a way through the gloves to the blondes face.
Charlotte though deflects a straight and steps inside to bang away with two cross punches to Lucy's face, forcing Mecklenburgh onto the outside of the ring.
But Lucy slips under a right cross to escape into space; countering as Crosby comes at her by ducking a left cross and bangs two body shots and an overhand left.
The blonde stepping back as the action starts going back and forth; Lucy getting onto the front foot as she works her punches up top to knock Charlotte's head back.
Charlotte ducks underneath and lands a right to the ribs and a left hook up top to turn Lucy's head now, with her now driving the Essex girl backwards.
Again Lucy leans out the way of a right hook and moves into space, soon the girls just let their hands go as the round heads to it's conclusion, with the crowd getting behind the fighters.
The bell soon rings to end an even round with the girls shoving apart and giving each other a vicious glare, before they head to their corners.
Each getting worked on as their eyes lock across the ring; Lucy's corner telling her to fight smartly, she is being dragged into Charlotte's type of fight.
Round 4:
Lucy again starts on the outside; forcing Charlotte to hide behind her guard early as she stalks Mecklenburgh.
The younger fighter dipping under Charlotte's punches and digs several body shots in to force Charlotte to step back and open up space.
Several punches testing the guard of Crosby, who is trying to bounce more on her toes but doesn't look to have the footwork to keep away from Lucy.
Who drills another straight into the nose of Charlotte; forcing her onto the ropes as the fighters start trading as Lucy looks to keep Charlotte pinned to the ropes and Charlotte to escape them.
As Charlotte takes a hard right across her face, she clinches up with Lucy; the girls grappling on the ropes as they snarl at each other, the referee stepping in to pry them apart.
Lucy tries to rush in to take off the head of Charlotte; who leans out the way and fires back with straight punches to her face.
A missed right cross by the brunette leaves her open and Charlotte steps in with an uppercut that knocks Lucy's head back, allowing Charlotte to get into her face.
A right from Charlotte across the lips of Lucy opens her lips up; with Charlotte smirking at paying her opponent back for her own bloody lips.
The girls go toe to toe as Lucy tries to get back in control; Charlotte though parries a right aimed at her lips and strikes with her own to the bloody lips of the brunette.
Before Charlotte lands two more punches across her face and another straight knocks Lucy's head back as she forces her towards a corner.
Lucy covers up as Charlotte pounds away, finding some success through the gloves of the Essex babe, with the bell soon ringing to end the round.
Charlotte looking happy enough with herself, heading to her corner to get cleaned up, she tells her coach "that bytch ain't nothing" with a big smile on her face.
Lucy meanwhile touches her lip and curse Charlotte, she's more annoyed that she got caught after having Charlotte rattled, she promises herself it won't happen again.
Round 5:
This time Charlotte is on the attack from the off, with Lucy trying to catch her out with her head movement and her jab.
But the Mackem lass deflects the jabs and steps forwards with a right hook that catches Lucy on her chin and allows her to land more power shots cleanly on the face of Lucy.
Lucy tries to fight back but her punches miss as Charlotte steps back out the way, THEN LUNGES IN WITH AN UPPERCUT THAT LANDS SWEETLY AND KNOCKS LUCY ONTO HER BACK!
The referee checks on Lucy, seeing her eyes are shut, HE WAVES THE FIGHT OFF AS LUCY IS CLEAN KNOCKED OUT!
Winner Charlotte Crosby KO Round 5After:
A stunning knockout gets Charlotte back on the victory board and leaves Lucy laying napping, the crowd roaring as Charlotte flexes her arms and brags "f*** all the bantamweights around here!"
Lucy has the ringside doctor checking on her, she splutters awake as the doc puts smelling salt under her nose, rubbing her jaw as she stares at the ceiling.
As Lucy tries to get up; she is too dazed and slips back to her backside, leading to medics coming into the ring to help her out the ring and to the back.
Charlotte not batting an eyelid as she is too busy gloating with her coach, "that bytch didn't know what hit her, too bad I couldn't make her piss herself" leading to the pair laughing.
Soon Charlotte comes to the ring centre and gets her arm raised, a big grin crosses her face as the crowd show their love for her, though some might change their mind after hearing her cruel words.
Charlotte leaves the ring and heads to the BBU commentators desk with Denise Van Outen and Anna Woolhouse, telling them "you can tell the rest of the division, I'm open to any one of you cowardly c***s coming to fight me, that includes you Denise"
Which makes Denise scowl but after her own pounding by Kate Lawler, she is still sore herself, so doesn't rise to the bait.
Leading to Charlotte blowing a mocking kiss at her and heading off up the ramp with her spirits back to where they were before her grudge fight loss to Vicky Pattison, who deep down she wants another crack at.
For now though she plans to celebrate Geordie Shore style and hit all the local clubs, drinking the night away and hitting the gym maybe Monday if she sobers up.