Post by girlsfriday on Apr 25, 2018 8:51:16 GMT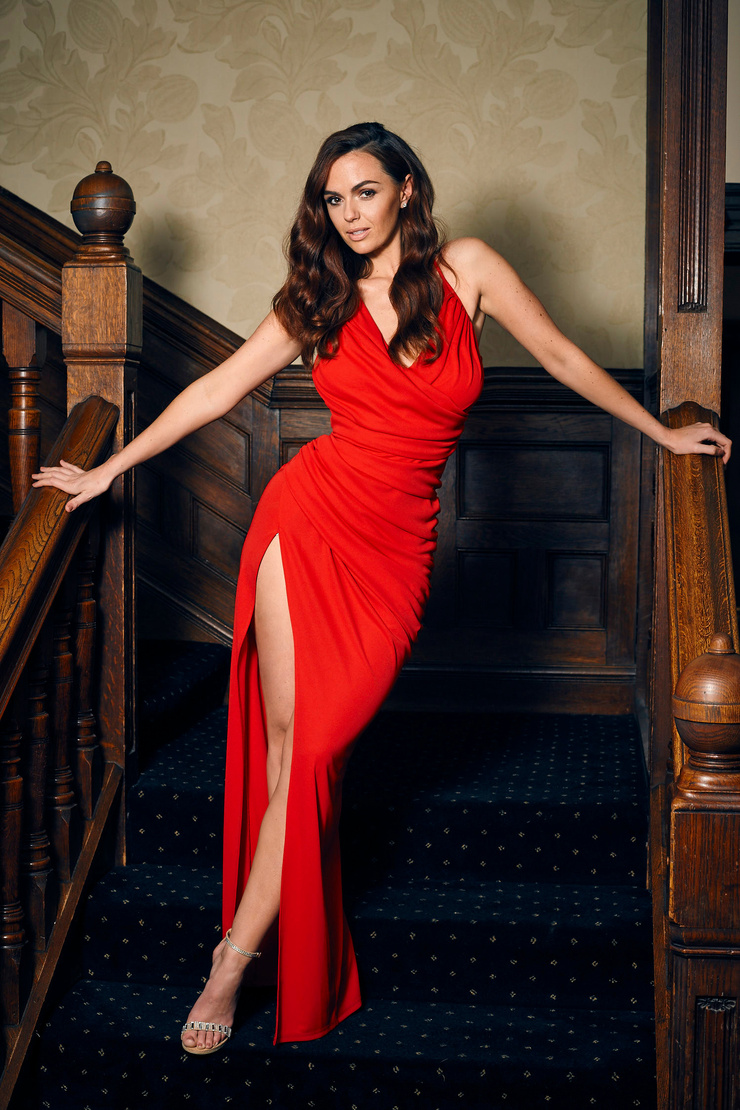 Vs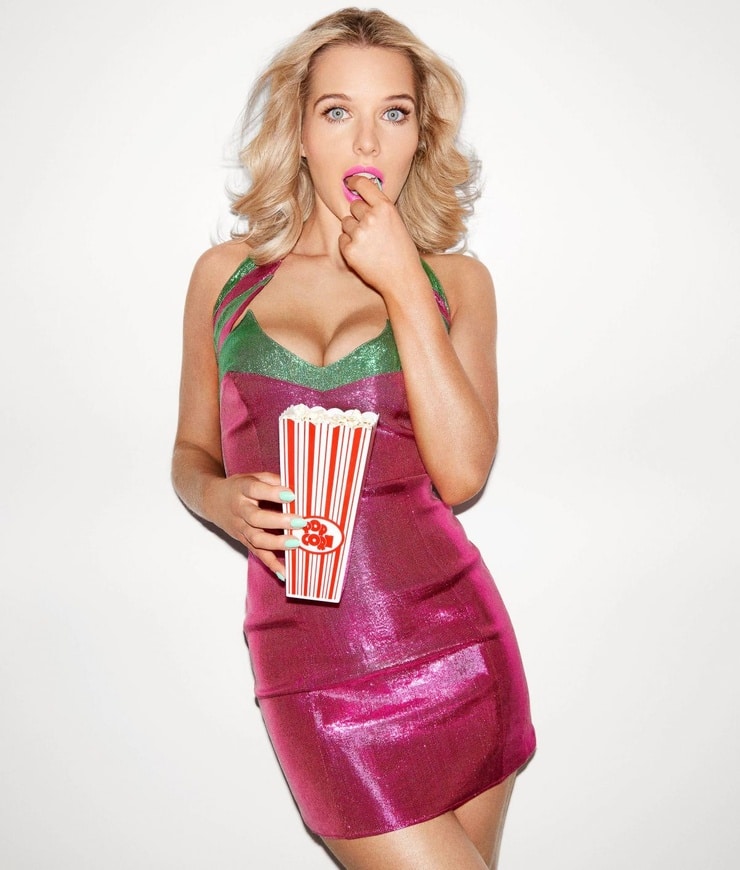 (Written by Girls Friday/Results by Lookout!)(Lookout! Atlantic Boxing vs Free Agent)Intro:
The BBU bantamweight title is on the line, Jennifer Metcalfe challenges the champ Helen Flanagan, who is making her first defence after one of the upsets of the year when she dethroned Lea Seydoux, does her run end tonight though?
Jennifer is 34 years old, stands 5'6 and holds a record of 13 wins, 12 by knockout and 11 defeats.
Helen is 28 years old; stands 5'3 and holds a record of 16 wins, 15 by knockout and 17 defeats, this is her first BBU bantamweight title defence.
Both met at the press conference for the PPV and squares up to each other with cool confident smiles, Helen raising the title so it bumped into the jugs of Jennifer didn't go unnoticed as Jen stared down at the cocky champ.
Who didn't look happy when Jennifer turned around when photos were supposedly taken of the face off, with Jennifer's hair whipping into the face of the champ to make Helen's face turn red with embarrassment.
Both kept calm long enough to sit down at their tables with their teams of agents and coaches with them, but clearly as they scowl across at each other, this was not going to be a friendly event.
Jennifer spoke first with "I have been working my arse off to get this shot, yet this little bytch got one before me, I have to laugh at the situation because I'd cry at how full of shit it is"
Adding with a sneer at Helen "now I am going to enjoy smashing your overinflated tits off your chest, as I break you down piece by f***ing piece till you beg me to take your title and leave"
Helen just smirks as she replies "jealous much? I did what you and all this lot thought I couldn't, I heard the Hilton's, the Van Outen's out there claim I wasn't good enough to win this title, yet I sit here after kicking Lea Seydoux's arse with the title around my stunning waist"
Lifting the belt above her head, she continues "if you think this is going to a talentless w**** like you Jen, then you are stupider then you look" chuckling as Jennifer gives her the middle finger in reply.
Both women are supposed to come together for final photos, but as Jennifer takes a swing at Helen with a slap that the champ just about ducks, security intervenes as the girls try ripping each others hair out.
They are dragged off stage, spitting and snarling at each other, Helen's agent needing to pick up the title belt as it lays at the scene of the catfight.
Fight night; out comes the challenger Jennifer with Nicole Ritchie by her side, she looks fully focused as she bangs her gloves together and jogs to the ring.
Her attire tonight is a orange bikini and gloves like the one she wore in her famous Lynx mudwrestling advert, her brunette hair is braided for battle.
Stepping into the ring; she waves to the crowd as she heads to her corner, before limbering up as Nicole helps her out.
Now out comes the champ! Helen jogging out on stage with a cocky grin, her coach holding the big gold title belt up before Helen kisses it and jogs down to the ring.
She is wearing a black bikini with matching coloured gloves, her blonde hair is in a simple ponytail as she climbs into the ring.
Where she does a quick lap inside the ring pumping her right fist, stopping for a moment to tell Jennifer "you're mine" before continuing her lap till she reaches her corner, where she begins her own warm up with her coaches help.
Now the belt is handed to the referee, who brings the fighters to the ring centre, their eyes locked as they threaten each other, Helen tapping the title and saying "this is mine bytch"
Asked to touch gloves; they swipe them together with not much respect, just wanting to get back to their corners to start 10 rounds of BBU bantamweight title action.
Round 1:
"Ding" out come the fighters with probing punches to start off the round, Jennifer looking to keep the action at range it seems as she steps back and counters Helen each time the champ tries to push forwards.
Several straight punches catch Helen to the top of her head through her guard, forcing her to tighten her guard up as Jennifer starts to get a bit of rhythm going.
Till Helen dips under a straight to land a hard right into the abs of her opponent, then landing an overhand left to knock Jennifer back a step.
The champion starting to get her momentum going as she sticks in tight, forcing Jennifer to slug it out in close range; which suits the smaller fighter.
Another missed right off the challenger let's Helen get inside to bang three punches off Jennifer's body to make her groan out and retreat back behind her guard.
Helen starting to bully Jennifer back behind her guard as she throws multiple punches up top, but keeps swinging to the body, using the old tried and tested cut the bigger opponent down tactics.
Jennifer manages to shove Helen back and catches her coming in with a double jab off her nose to make her think about it.
As the round comes to an end, both keeping to midrange and trade single punches till the bell rings, neither looking too displeased with that start, though the pundits ringside seem to think Helen just did enough to take that round.
Round 2:
Helen looks to keep hassling Jennifer from the bell; forcing Jennifer to box off the back foot with straight punches drilling into the top of Flanagan's head.
The champion moves her head more to slip inside and again work the body of Jennifer with thudding punches into her sides.
Till Jennifer nudges her back with her left across the jugs of Helen and slams a right behind the ear of the champion to knock her to the side.
That allows Jennifer to get back into range and she uses her reach advantage to start controlling the action, forcing Helen to try and find a way inside.
But Jennifer is catching her with punches banging into the top of her opponents head to force her on the defensive.
With Helen now being bullied back around the ring by her rival, Jennifer has a smirk on her face as she keeps head hunting, though now she is hitting the gloves of Helen instead of her face so easily.
A missed straight by Jennifer as Helen dips underneath, leaves her opponent to a thudding right hook to her ribs and a left follows quickly.
The champ showing she isn't going to be pushed around so easily as the women start to let their hands go more, Jennifer trying to keep the distance long, as Helen keeps looking for a way inside.
The bell soon rings to end the round with both scowling at each other as they pass by to go to their corners.
Nicole looking the happier of the two coaches, though not by much as she tells Jennifer "that was a better round for you, but you need to stop her cutting away at your body"
Round 3:
Both fighters start off behind their jabs early as Jennifer tries to keep boxing on the outside as Helen keeps coming forwards.
The champ dipping down to move inside and land a straight to the abs of her opponent to make her groan, she misses with the follow up left to the ribs as Metcalfe bounces on her toes backwards.
Helen controlling the tempo of the round as she comes forwards with more punches aimed at the body of Jennifer, who needs to dance out the way of them.
The issue with Helen keeping her hands as low are that as she misses with a left cross and gets spiked on the nose with a jab, BEFORE A RIGHT HOOK CATCHES HELEN ON HER TEMPLE AND DOWN TO A KNEE SHE GOES!
The crowd look stunned as Helen shakes her head and Jennifer smirks at her 1...2...3...4 Helen punches the canvas in frustration as she milks the count 5...6...7...8 shoving herself to beat the count, she bangs her gloves together and shouts "lucky punch"
The fight continues with Helen looking less keen to rush forwards, allowing Jennifer to work happily behind her jab to measure up her smaller opponent.
As she swings more hooks through to try and knockout the champion, Helen ducks, bobs and weaves out of trouble and moves into space.
When Helen tries to move in close though Jennifer smacks her with a straight on her nose and follows with a left cross to the side of the Corrie actresses head to knock her back a step.
The last 30 seconds of the round sees Jennifer bully Helen behind her guard, driving her onto the ropes and banging away at the body of the younger fighter.
Just as the bell rings; Jennifer slyly smacks a right across the jugs of Helen, who reacts by screaming "you f***ing bytch!" With the referee holding her back as she is going to swing with a right hook.
Jennifer smiling as she has a good lead on the scorecards now, Nicole wiping her down of sweat and smiling herself as she praises her work.
While Helen stomps back to her corner; telling her coach "I know I f***ed up! I know what I have to do to pay her back"
Round 4:
Back out they come; Helen holding back more now which makes Jennifer look to grow in confidence, the bigger woman working more safely on the outside as Helen keeps her guard tighter.
The Hollyoaks star is drilling her fists into the gloves of Helen, till she steps forwards to work around the gloves with a right and left slamming into the head of Helen.
The champ being forced back towards the ropes as she retreats under a hail of punches, Helen needing to sidestep the onrushing Jennifer to get into space.
Helen needing to duck under a right to land to the body of Jennifer to try and get back into this fight, with the older fighter grunting out.
But Jen moves back to land two punches to the hairline of Helen to nudge her back, allowing her to work on the outside again as her punches start to land more cleanly.
Helen getting caught through her gloves to her face as she is getting driven back towards the ropes, sweat coming off her head as her back touches the ropes.
Jennifer drilling her jab at the guard of Helen and slings punches around the guard to catch the champ on her face, with Helen needing to parry a jab and come fighting back.
The girls slugging it out as Jennifer looks to be winning the exchange, landing a right across the cheek of Helen to knock her back behind her guard.
The bell rings with Jennifer whipping her ponytail to the face of Helen, who just gives a deathly stare behind her rival as Jen marches back to her corner in a bullish mood.
Nicole cleaning her down and telling her fighter "you are hurting her, now finish the f***ing bytch!" As they grin at each other.
Helen's cheeks are starting to look puffy, her coach is giving her a pep talk as she takes a deep breath to calm down, clearly miffed by what is happening as the title is leaving her right now.
Round 5:
Jennifer looks to keep the pressure on the champion, moving forwards with her punches banging away at the guard of Helen to try and force her back onto the ropes.
Helen forced back around the ring as Jennifer keeps on the attack, needing to get her head moving again to dodge out the way of the punches coming at her.
The challenger swings a right cross that sails over the head of the blonde, who lands a left to the ribs of Jennifer and comes up with an overhand right that turns the brunette's head.
Helen seeing her chance keeps bashing away at Jennifer's body; with gasps coming from Metcalfe as she is forced backwards.
The bigger woman needing to shove Helen to her face to create space, with Jennifer landing a double jab to the top of Helen's head to force her back.
But as Jennifer looks to build off it, Helen moves out the way of a straight punch by stepping to the side and lands a right across the lips of Jennifer to make her cry out.
The champion starting to get control back in the fight; with her movement starting to make Jennifer miss more and let's her strike to the body of the brunette.
Who is visibly breathing harder as Helen is forcing the air from her body, Jennifer manages to catch Helen with a left cross and the two women slug it out as the round comes to a close.
Once the bell rings; Jennifer looks annoyed, she can't stop the resilient champion and is starting to feel the work Helen has been doing to her body through the fight, Nicole using ice packs to numb the pain her body is feeling.
In the opposite corner; Helen is getting her face wiped down, a little blood trickles from her left nostril, with Helen starting to look more confident now, both fighters scowling across the ring at each other.
Round 6:
The early part of the round sees the fighters looking to measure each other up with single punches, Jennifer looking a little worried as she is looking for a chance to get her breath back.
But Helen dips under a straight and forces Jennifer to step back or get caught by two body hooks, instead it's Jennifer catching Helen to the nose with a double jab.
Jennifer drives Helen back two steps with three punches that knock sweat off the head of the blonde, forcing her back behind her guard.
The footwork of Helen gets her out of trouble and as Jennifer misses with a right cross, Helen lands a right just above the waistline of Metcalfe to drive the air out of her.
Jennifer gets hit by another few punches into the body, forcing her to clinch up with the blonde to stop being forced onto the ropes.
The referee needed to step in and pry them apart, once apart; Jennifer gets back to fighting on the outside, landing to the top of Helen's head to keep her back.
The challenger keeping Helen back as the round heads into it's home stretch, Helen taking several punches to her nose to cause more blood to run from it.
But just before the bell; Helen parries a right and lands a piercing right to the body of Jennifer, making her knees shake as a follow up right and left smacks across her face.
The round ending with both looking like they are feeling the fight, heading back to their corners with their heads down, both trying to catch their breath.
Both sets of coaches cleaning their fighters up; Jennifer still has the lead on the scorecards but Helen is definitely clawing her way back into this.
Round 7:
The challenger is looking to keep the action at her pace as she throws more jabs, trying to keep the distance between them so she can get her second wind.
But Helen deflects a left cross and lands a right to the abs of Jennifer to make her cry out, with the champion pounding her to the body.
Jennifer tries to swing two hooks that sail over the head of Helen, WHO DIGS HER RIGHT INTO THE LIVER AREA OF THE CHALLENGER TO MAKE HER SPIT HER GUMSHIELD OUT AND FALL TO A KNEE!
Helen tells her "stay down bytch" before heading to a neutral corner 1..
2..3...4 Jennifer can be struggling to catch her breath 5...6...7 tears run down Jennifer's face as she reaches out to grab the ropes, but winces and cradles her stomach 8...9.....10 Jen is counted out!
Winner and still BBU bantamweight champion Helen Flanagan KO Round 7After:
Helen keeps the title after a hard fought clash, her face shows the marks of battle as she roars "f***ing yes!" As she proves her title win wasn't a fluke.
Jennifer is too busy sobbing to care that much about Helen, losing her shot at the title and her abs feeling like they've been run over by a steamroller.
Things get worse for her after Helen gets her gloves taken off; she rushes over and shoves Nicole out the way as she checks on her downed fighter.
Nicole complaining as Helen drags Jennifer over to the ring centre, she tries to interfere but Helen shoves her down with a hand in her face.
Before she pushes Jennifer to her back and mounts her, telling her beaten rival "I thought about shouting kiss my arse but you know what bytch!"
Helen moves forwards to face sit Jennifer with her rear end, scrubbing it in to humiliate her as she waves for the referee to bring her the title belt, which she holds up to a loud cheer.
Nicole shoves Helen off of Jennifer and the referee steps between them before they start to fight themselves, Nicole telling Helen "don't get comfortable bytch! We'll get our revenge!"
All Helen does is wave Nicole to bring it as security now gets involved in this chaotic scene, helping the distract Jennifer out the ring, while they usher Nicole out the ring.
The champion celebrates with her title above her head, the crowd cheer her as she smiles and begins to strut around the ring like a peacock.
She knows already that her next defence will be against Nadia Forde, who comes out on the stage and mockingly claps Helen, who waves Nadia to come fight now.
Nadia just laughs in reply; pointing at the belt and making a gesture that it will be around her waist soon, making the crowd look even more excited it seems as they chant both girls names.