Post by girlsfriday on Apr 25, 2018 8:59:46 GMT
Vs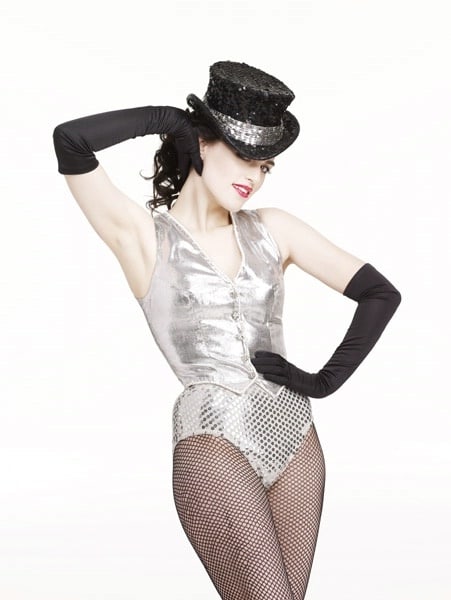 EVA GREEN VS KATIE MCGRATHResults:Lookout Writing: ArcherEva: 37 YO, 5'6 (1.68 m), BBU: 1-1-0 since 2012(Free Agent)
Katie: 34YO, 5'5 ½ (1.66 m), BBU: 2-0-0 since 2017 (Free Agent)Before:
"I am taking advantage of every opportunity that comes my way in the BBU," says Irish-born Katie McGrath.
"I am still mostly known for my television work like SUPERGIRL, but this time I am fighting a well-known film actress. I don't know where this all will lead me, but I intend to do my best to win and build up my record. I certainly mean to do my best to win this fight and keep on building from there."
Eva Green says: "I realize that my best years in boxing were spent in various Euro federations, but this a federation where I am not so well known. I do not havemany more fighting years, but I want to make sure they a successful ones. So I am here to show I can still fight and win"
On the night of the PPV Katie in a bright red retro (high-waisted) bikini with black gloves and boots with red laces. Hair pulled back into a ponytail. Eva Green is in a black faux-corset body suit with white gloves and boots. Her hair is in a braid.
No nonsense ring instructions soon has both fighters back in their corner with determined looks on their faces, bell rings.
R1:
Eva moving out promptly and driving quick strikes into Katie's face and making the Irish boxer keep her head down. Eva then moves smoothly into a brisk attack on Katie's midsection just above the waistband on her bikini bottoms.
Katie trying to answer with the jab, but Eva shows some nice footwork to keep moving while punching steadily.
Katie tries moving forward to show some offense, but promptly gets clipped hard to the jaw with a fast Eva Green right and then getsher ribcage worked over. Katie backing away does manage to slow Eva's pursuit with good jabbing to the breasts, but it's not enough to keep Eva from securing the round by a wide margin.
R2:
Katie answering Eva's opening round win with a strong charge of her own before Eva can resume her attack. Katie smacking Eva hard on both sides of the head with alternate rights and lefts. Eva covering up and falling back. Encouraged, Katie goes after Eva, this time putting her punches into Eva's belly and ribs.
Katie seems to be driving Eva back steadily, but then Eva steps quickly to one side and blasts a right into Katie's cheekbone, Katie's head gets swiveled and she freezes in shock.
Eva then counterattacks to the body and gets Katie backing up under pressure.
Eva intensifies her punching pressure to Katie's body, but Katie digs in and fights back.
Punches flying back and forth from both fighters as Katie and Eva go all-in to take control of the round.
Leather really slapping hard to the pair's faces leaving them red and swelling, but neither willing to give ground this time, audience gets excited and cheers them on, toe to toe battle down to the bell.
Hot glares from both as the action ceases, looks like emotion is getting into this bout and the fans love it.
Judges rule the round a DRAW which, of course, satisfies neither fighter.
R3:
Eva and Katie both seem eager to resume the intense action of the previous round, but both want to dominate.
Opening exchange is a fast flurry of head shots, but Eva dodges Katie's efforts while getting two solid shots in to Katie's chin, Katie's legs trembled as she covered her face and stumbled back.
Eva went to Katie's midsection with a barrage of punches that had Katie doubled up, Katie got her jab going and this managed to halt the rout.
Eva then started circling,looking for openings, but Katie's defense kept her at bay to the bell.
Eva Had to settle for winning the round wideand leaving Katie McGrath looking dismayed at how Eva was able to get the upperhand in this stanza.
R4:
Katie seems determined to fight Eva in close this round and comes right at the French fighter with hard, pumping hooks to the body.
Eva grimacing under the impacts, but she gives it right back to Katie's body. Now they are back at it, looking each other in the eye as they bring their punches into each other.
Stays even much of the way, but then Katie hits the same area of the belly over and over.
Eva starts to feel the accumulated impacts and gives ground, Katie then unexpectedly shifts her target and strikes at Eva's chin.
Eva's head bobs from two quick uppercuts and she pulls away to break off the battle just as the bell sounds.
Katie McGrath books a close, but hard-earned round on her side of the cards.
R5:
Eva making a effort to come storming back this round by going for Katie's head, Katie able to duck the head shots this time, but Eva able to strike hard at the belly.
Katie lashes back at Eva's breasts which brings Eva's answering shots to Katie bikini top bra cups. Fierce jug exchange was not expected, but certainly pleases the JMD fans who whoop them on.
Then Eva goes back to the head. She catches Katie on the forehead, but Katie puts one squarely into Eva's right eye, both fighters rocked and slip back into close-in body punching.
Eva ableto get Katie to give ground with racking shots across the ribs and Katie's jabbing rate slacks off late.
Eva able to pull out a narrow win this round, more fierce looks exchanged before Katie and Eva turn away.
R6:
Katie answers Eva with an unexpected fast charge across the ring at the bell that catches Eva before she can really get organized, Katie stuns Eva with an opening straight right to the chin and then plants a left in that clearly swollen left eye.
Eva stumbling back as Katie just unloads a storm of leather onto the reeling Eva, Eva struggles to get her jab up, but Katie driving her into the ropes.
Eva covering her face and taking a seat as Katie pounds away at her with little return punching from Eva.
Eva just trying to survive as Katie is almost frenzied in her punching.
This goes on and on, but Eva is still standing at the bell, however, when she leaves the ropes, Eva looks glassy-eyed and rubbery-legged.
Katie gives her a fierce look, but Eva just shuffled passed her without acknowledging it.
Katie strides firmly back to her own corner. Katie wins the round in a shutout.
R7:
Eva's corner crew gets her out for the next round, but she is not the same fighter, she's got her gloves up around her head and looks like she just wants to survive.
Katie not about to give her a round off to recover, She goes into a slashing attack to the body that sends shudders through Eva's body with every punch landed, Katie circling, looking for openings and striking when she does.
Attack still working over Eva's body, but then Katie boldly drives her gloves between Eva's faltering high guard and they smash hard into her face.
One of these lands into that right eye and the blow drives Eva to her knees, one glove holding the eye as she moans, Katie goes to neutral corner.
Referee iscounting and Eva somehow pulls herself together to beat the count, Referee checks that right eye, but Eva insists "It's just a bruise!"
Referee waves Katie back in, Katie hammering at the gloves Eva is trying to use to protect her face, but then shifts to striking her to the belly with slashing hooks.
Eva gurgling as she doubles up and now Katie rams her gloves through Eva's defenses and into Eva's chin with lightning left/right uppercuts! EVA GREEN GOES DOWN! Eva collapsing onto her back, just lying there, head moving from side to side as her arms rest at her sides.
Referee back in to count and this time there is no recover, Eva Green is done as the count rolls passed her.
THE WINNER:KATIE MCGRATH DEFEATS EVA GREEN KO7After:
"I don't exactly know," Katie tells reporters after the fight, "she just got my fighting blood up. I was just not going to let her beat me. Every time she seemed to gain advantage, I found something inside me that helped me take it back. It felt really good to beat her down like that. I know it sounds bad, but honestly to prove I was the better woman tonight in front of all thesepeople—well, that's why I got into boxing in the first place! What's next for me? I have no idea, but I am open to all comers! Katie McGrath will take on anyone who dares to take her on!"
Not surprisingly, Eva Green only speak to press the next day and then only briefly: "It was very disappointing. I thought I had her, but I let her come back. I don't remember too much about R6 or R7, but I remember losing and what a bitter feeling that is!"
Rousing battle certainly gave the crowd its money's worth. Until R6, the fight seemed able to go to either fighter, but R6 finished Eva Green even if Katie McGrath didn't actually get the 10-count until R7, very nice win for Katie and will hopefully bring her more BBU attention.
A setback for Eva Green, she still hasthe name power to get attention, but will they get her winnable fights, future looks cloudy for Eva as much as it seems brighter for Katie.