Post by girlsfriday on Apr 25, 2018 9:06:44 GMT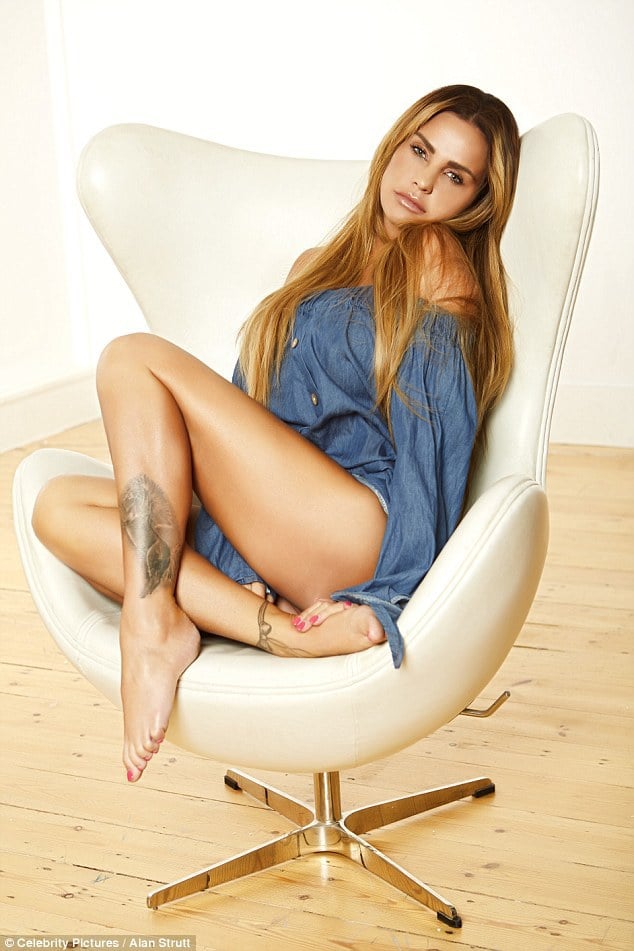 Vs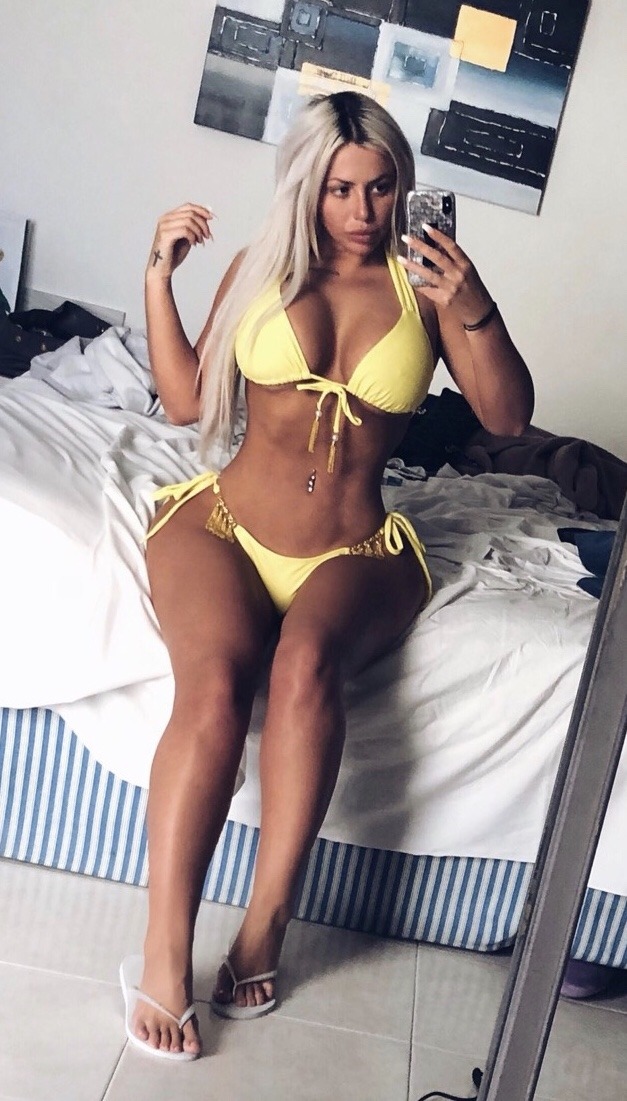 (Written by Girls Friday)Cage Rage: Katie Price vs Holly Hagan
Looking over her gym like a proud peacock, Katie had sat only a month ago in her office and had admitted to herself "things need to change around here"
On that day she had looked out her blinds and saw aging fighters like Lucy Pargeter and Angela Griffin simply chatted away when they should have been hard at work, Keeley Hawes and Dawn Porter were sparring with no real intensity, in fact they looked to be smiling as they traded shots.
"F***ing smiling!" Thought Katie to herself as she turn to back to her desk and shoved over a chair in disgust, how had she let her stable get in this state?
After coming to the realisation that things needed to change; she decided that the Fight Club name needed to become true, so the first thing she did was sack the old heads in the stable, not even bothering to offer any jobs like coach, as she felt they were tainted goods now.
Then she hired Lenora Crichlow; unlike most managers though, she actually fought her on her debut and after beating her, humiliated her new signing to prove a point to the rest of her group of fighters.
It had led to trouble in her stable; where once the girls laughed and had each others backs, now you had pro Katie and those against her, which turned into the girls fighting in the locker rooms, in the ring without the gloves and Katie got an octagon cage installed, knowing that the girls would go for each other in it.
All the while Katie enjoyed the warzone in her own stable, seeing her fighters wanting to be the best within this group, not seemingly being happy just being within the walls and around friends.
But Katie got a shock; after sparring with Lenora, where she had pinned her fighter in the corner and as the bell rung to end the session she continued to beat on Crichlow to "toughen" her up.
Suddenly through her doors as bold as brass walked Holly Hagan! A big smile on the young woman's face as all eyes were on her and Katie let Lenora fall to her knees so she could stare at this intruder.
"Can I help you bytch? You seem lost!" Katie asked as she tossed her gloves off Lenora and stepped out the ring, all eyes were on this meeting of the big breasted women, as Holly happily squared up to Katie.
"I heard you are looking for talent and that they need to prove themselves, well here I am s*** to do just that" replied Holly to Katie's question, making the bystanders mutter to each other on what was happening.
Laughing at Holly; Katie says "you think you somehow belong in here with me and my girls, honey turn around and get the f*** outta here!"
But Holly simply smirked and looked over at the cage, which currently held Lily Allen and Alexandra Burke standing next to each other with cobra gloves on.
"I'll make you a deal; me and you meet here tomorrow at midnight, the rest of the girls can be here if you want, oh and since you are a s***, we fight no holds barred in our best lingerie, just for fun on that part" winking at Katie as she makes the challenge.
With Katie replying "I would love to smash your face in with my bare fists, but really what's in it for me? So again just leave before I force you out by your hair"
Quickly Holly answers "because I'll put a shot at my JMD title on the line, you beat me in the cage and you get to try and dethrone me in an official fight, that good enough for you?"
That puts Katie on the backfoot somewhat, with her eyes locked hard on Holly to try to read this situation, she replies "if you are willing to sign a contract to make that official, then you have a deal" with both women nodding and Holly leaving the gym.
Midnight the next day comes and Katie has a contract ready for them, she is so confident of her success; she has her close friend within the stable Carly Cole film the moment of the two signing the contract and shaking hands for the stable Instagram page, with Carly ordered to film the fight too.
Both women have the crowd they both seek as they step into the cage; all the Fight Club girls surround the outside of the cage to give it a truly underground fight feel.
Holly has chosen a white lingerie set, in stark contrast to the black lingerie with red trim that Katie is spotting across the ring from her.
One of the girls rings the bell to make this cage street fight "legal" with both fighters going straight for each other with their fists raised.
Both give the other a feel of bare knuckles as they slug it out in tight, clipping each others cheeks and breasts as they have at it.
Katie smartly uses her longer reach to give Holly trouble, finding her targets more cleanly then her opponent, backing up the younger fighter towards the edge of the cage.
As Katie comes swinging in with a right hook; Holly dips under and wraps her arms around the waist of the bigger fighter, driving the page 3 legend across to the nearest cage wall to bang her off the mesh.
A groan escapes from Katie's lips as Holly starts ramming her shoulder into the gut of Price, who retaliates by locking her hands together and with an ax hand smash, hits Hagan over her back three timed to stop the assault and put her to a knee.
Holly gets her hands up in time as Katie knees her in her face, it knocks Holly onto her back; where Katie dives on top of her and tries to go for a ground and pound.
But Holly manages to latch onto Katie's hair and drags her to the side, Katie reciprocating leads to the two rolling about, trying to mount the other to really do damage.
In the end Katie kicks off Holly and the girls separate; sweat covering their stunning bodies as they glare with real hate in their eyes for each other.
This time they rush together, smacking bodies together as they pull each others hair and slug each other to the side of the head, body or bust to make the other groan out.
Katie surprises some in the crowd when she knees Holly between the legs, it doesn't land completely flush; but does enough damage to make Holly fall to her knees.
Shoving Holly to all fours; Katie undoing the bra of Holly and as Holly tries to stop her, she knees the girl in her side to make her cry out, allowing Katie to get the bra off by rip the straps.
Picking the bra up; Katie cruelly uses it to strangle Holly; who is forced to kneel on her heels as Katie has it wrapped tightly around her neck, her bare jugs on show to the Fight Club girls, who look to be baying for blood as they get more excited.
Needing to fight back after her attempts to get the bra off her neck fail, Holly takes a trick outta Katie's book to pay her back, ramming her elbow twice between the legs of Katie, making her release the bra and fall to her knees behind Holly, who elbows her in her face to put her down on her back.
Holly is coughing as she catches her bra, rubbing her neck as she turns around on her knees and sees Katie rubbing her nose, a little blood is tricking from it, it doesn't look broken; which disappoints the Geordie shore star.
Who had revenge firmly on her mind as Katie turns to her front and looks to push herself up on all fours; Holly dives on her back and starts swinging punches into the cheeks of Katie, who covers up as best she can.
Katie tries to shove her way up to dislodge Holly; who wraps her legs around the waist of Katie, while locking in a sleeper hold.
The Brighton lass is desperate to break free as she tries to claw the legs of Holly, digging red furrows into them to make Holly's eyes tear up.
But Holly doubles down on the sleeper; telling Katie "you think you are so tough you c***" girls like Lenora cheer Holly on as this youngster is giving them what they want, Katie being beaten in her own gym.
As Katie looks to be getting weaker; Holly surprises everyone by letting go of Katie, some wondering if she is showing mercy to her rival.
Instead she drags Katie up to her feet, with Katie weakly pawing at her legs, her face flush red as she now tries to recover from the sleeper, with Holly shoving her back to the ring centre.
Once there; she pulls Katie's bra down and rams her with her own bare jugs to her rivals to put Katie on her arse, the crowd look stunned as Holly kneels down and like rutting dear, she smacks her jugs into Katie's to knock her to her back.
Crawling up Katie's body; Holly spits on her jugs and tells her rival "these f***ing things are worthless pet, see what a champs look like" before she locks in a jug smother.
The bare breasts of Holly engulf the face of Katie; who desperately tries to fight out, Holly needing to grit her teeth and keep focused as she tightens the smother, till she shoves Katie away.
The crowd outside look stunned, what happened? Ask a few of them, the smarter ones know what happened as Carly waves for Lily Allen to open the door and go in to check Katie, who is snoozing, meaning Holly has won a contract with Fight Club UK! She is now one of them!
Lots of the Katie haters rush in to help up Holly and pat her on her back, telling her how thankful they are she won this fight, though Chloe Goodman wants her JMD title, she gives Holly a kiss on the cheek and says "thank f*** you came in here, I'd have snapped if she didn't get her comeuppance" with Holly smiling proudly.
As Holly leaves the ring; the Katie supporters rush to wake her up and help her out, once Katie is awake; she rubs her head and notices she is topless as her memory of what happened not long ago returns or to be precise she works out that wasn't a nightmare, that was reality!
The worst reality is the next month; both Holly and Katie are bruised but they stand in front of the press outside the Fight Club UK gym, shaking hands with fake smiles as Holly is officially now announced as a member of the stable.
With the big question; why did Holly so desperately want to sign with Fight Club, she answers "because this is a place where my personality fits perfectly, I want to be the best and I am willing to fight anywhere and anytime, with me hating free agency, this was a no brainer for me"
As cameras flash of the two together, Katie mumbles "you better be worth all this trouble bytch or I will kick you out the stable"
"I'll fight you anytime you want now I am your girl, just remember though that JMD title will never be hours thanks to yours truly" replies Holly as the tension is clear in this new age for the stable.
Can both coexist enough to actually make this work? One thing is for sure; they will be happy to hurt each other at the first sign of trouble, as Holly heads into the gym with Katie to start an interesting day of training.