Post by Vassago on Jun 1, 2018 21:02:29 GMT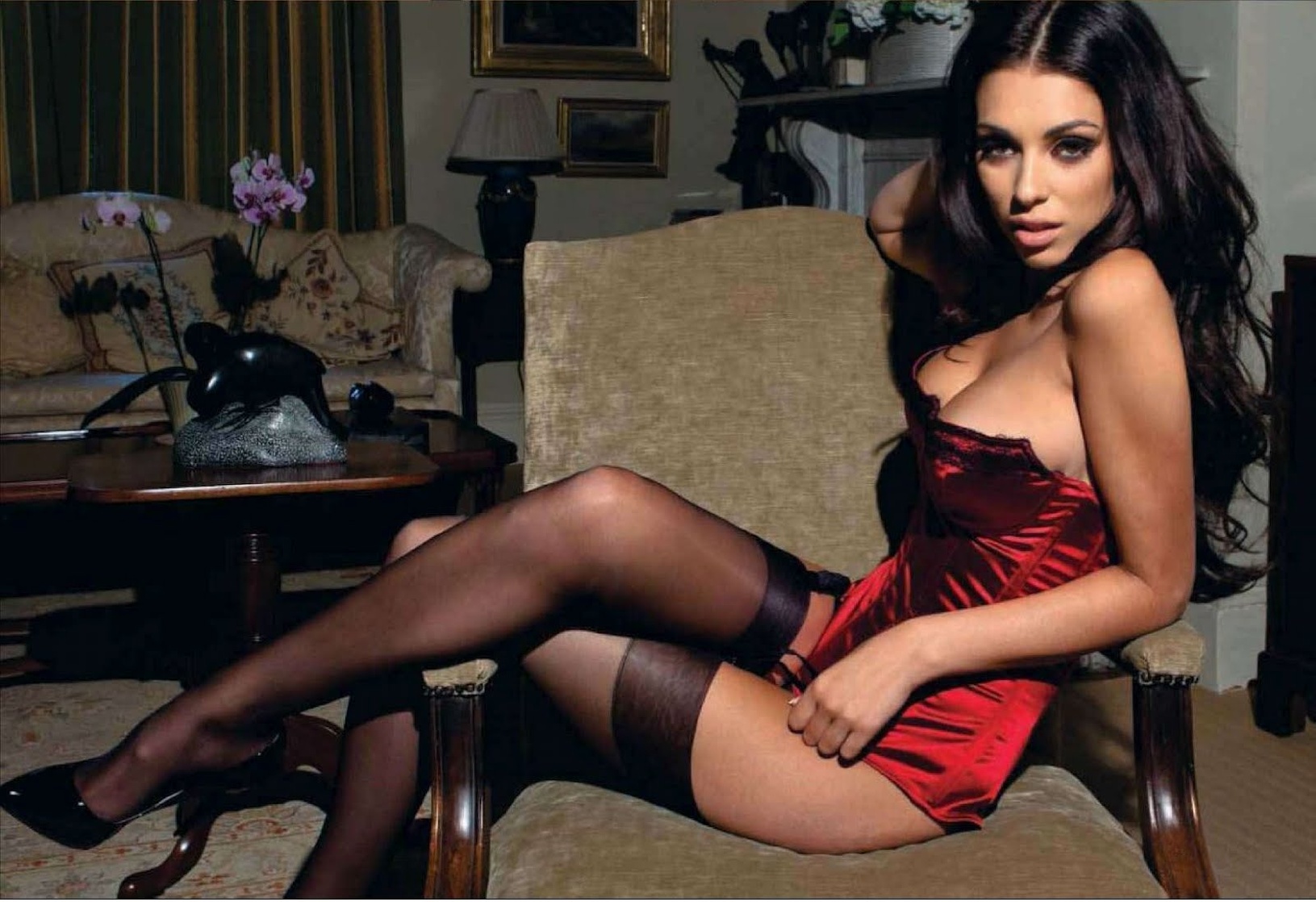 Vs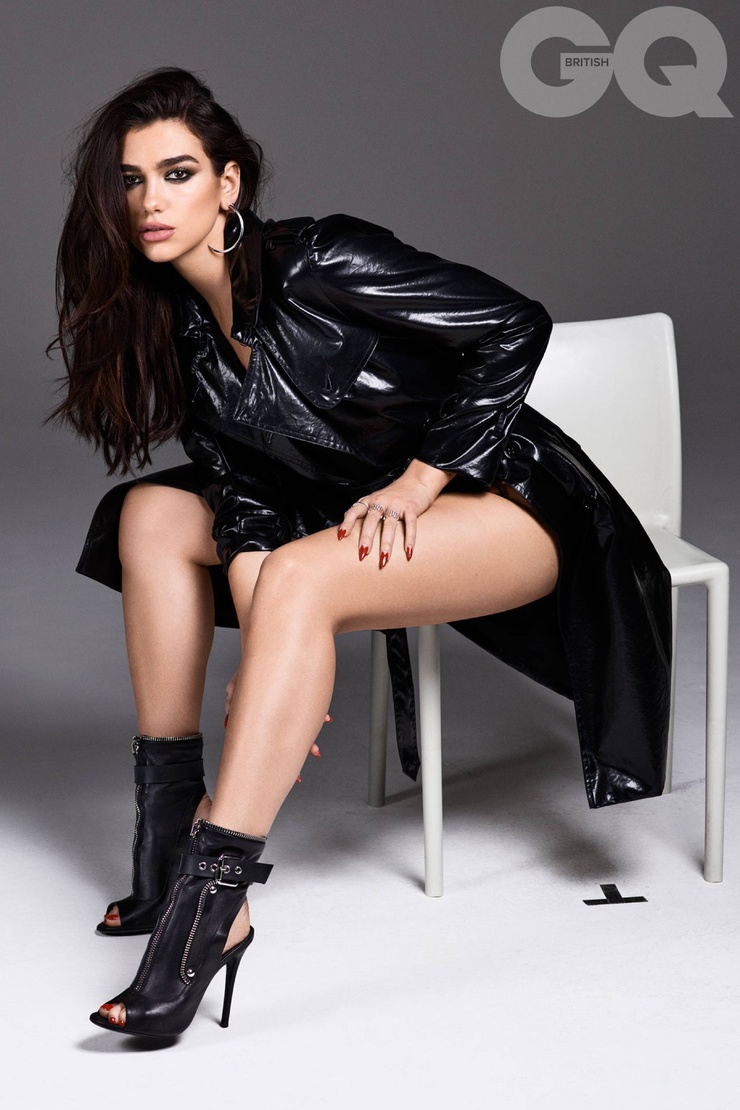 (Written by Girls Friday/Results by Lookout!)(Lookout! Atlantic Boxing vs Free Agent)Intro:
The BBU arena in Cardiff gets to see a battle of two stunning brunettes, model Georgia Salpa takes on one of the hottest free agents in celebrity boxing in the undefeated singer Dua Lipa. Georgia is 33 years old, stands 5'8 and holds a record of 8 wins, all by knockout and 7 defeats. Dua is 22 years old; she is also 5'8 and holds an unbeaten record of 5 wins, all by knockout.
Both are interviewed at open workouts for them, with Georgia sparring with her stablemate Doutzen Kroes, while Dua spars with a local fighter. After the sessions are over; the girls are interviewed by the press about the fight, with Georgia first up to chat to them after showering and getting changed. "I feel in such a great place; winning my last two fights as I am getting fights regular now compared to the quiet few years I have had" says a cheerful Georgia. Who continues with "now I have Dua to look forwards too, I won't pretend I don't like her music, she is very talented and in the ring she has done great things" As always... "But now she is moving up in class, I am going to show her what it means to be great in that ring after I give her a masterclass" Dua meanwhile is still in her workout gear and boxing gloves, sitting on the ring apron with the local lass she was sparring with moments before, her arm around the shoulder of the girl. "It is so great to go a few rounds with someone who wants to smash you to bits and then buy you a drink afterwards, you said loser buys the drinks right?" Asks Dua with a big grin. The girl laughs and replies "I'll wait at the bar for you to buy me a drink then" jumping off the apron and winking at Dua as she heads off to the showers, Dua just laughing in reply. She gets serious though as she says "OK so now let's discuss Georgia, she is a good fighter which is why I was honoured that she chose to fight me but I am after the lightweight title meaning I have to put on a show for you guys"
Fight night; out comes Georgia with Nicole Ritchie by her side, she nods to the crowd as she heads down to the ring with a swagger to her step. Her attire tonight consists of a emerald green sports bra, matching tight trunks with "Salpa" in gold letters on her waistband, green gloves with gold thumbs and with green shoes, her hair is in a ponytail. Stepping into the ring; Georgia gives the crowd a quick wave as her fans cheer her on, settling into her warm up routine in her corner with Nicole drilling her. Out comes Dua now with her coach behind her, she has a big smile on her face as she begins her march down to the ring with her fans chanting her name. Her attire is a black sports bra with matching trunks with red stripes, red gloves and black shoes, her hair is braided for this fight. Climbing into the ring; she gives the crowd her now customary bow to each side of the arena, before jogging to her corner and getting warmed up with stretches for this fight.
Soon the girls are brought to the ring centre for the final instructions, the fighters don't look to have any real malice to each other but are intensely staring their opponent down as they know a win here could be big in catapulting their careers. Asked to touch gloves; respectfully doing so before jogging back to their corners, ready to start 10 rounds of lightweight action.
Round 1:
Out come the fighters with high guards and up on their toes as they start the round off with probing punches, wanting to test the waters early as clearly they are respectful of the others abilities. It's an early stalemate as the fighters catch each others gloves mostly with their shots, the crowd waiting patiently as they await the fireworks to begin. Georgia becomes the aggressor as she throws a feint left and strikes with a right to the ribs, a follow up left cross just misses her opponent as she dances backwards. The veteran stepping forwards behind her jab, looking to claim the ring centre as Dua happily seems to give it up to move on the outside, showing her speed as she dips under a right from Salpa to step in with a right to the body and an overhand left that clips her opponent's cheek. That doesn't deter Georgia as she nods at Dua and comes back in with a left of her own to the body and leans out the way of a counter right, before smacking Dua on her lips with a straight punch. As Dua moves back; Georgia shows off her own nifty footwork to close the gap and bang away at the body of the singer to drive her back towards the ropes. Once there; Dua starts firing back, leading to a hot tempered exchange between them, fists flying every which way as they look to take the round. Soon though the bell rings with the commentary team agreeing that Georgia probably did enough to be happy with her work, Dua surprisingly slow out the gates, maybe the pressure playing a part.
Round 2:
Georgia looks to claim the ring centre early again, clearly she has come to be aggressive as Dua moves to the outside of the ring. The model snapping her jab onto the gloves of Dua, who is moving side to side in response, till Georgia steps in with a right cross that sails over the dipping Dua's head. Dua suddenly coming to life as she bangs away to the body of Georgia with a well drilled attack, forcing Georgia to now be the one retreating behind her jab, that smacks the top of Dua's head to keep her back. Both reset again and with both being the same height, it is leading to another stalemate as they dance around looking for an angle to attack from and keep catching each others gloves as they work at range. When Georgia looks to close that gap again by dipping under a jab, but she gets caught with a right across the top of the head of the Irish girl. Dua catching Georgia more through her mitts to her face as she counters her opponent, moving around the older fighter, who has to tighten her own guard in response. The Irish girl though parries a straight punch and lands one of her own to open up Dua, enough for her to come up the center with two more punches that puts Lipa on the back foot. Georgia managing to finish the round strongly by keeping Dua behind her guard as she hammers away at the gloves of younger fighter. The bell rings to end the round with Dua marching back to her corner with her fists in the air, smiling as she goes as her coach nods at her for a better job that round. While in the Lookout corner; Nicole telling Georgia "OK that wasn't the best but Dua isn't threatening you, so nothing to worry about" smiling as she waves her fighter back out.
Round 3:
Back out they come with single punches being exchanged early on as they try and measure each other up, several punches finding their way to the others chin and nose. Georgia is the one to step up her volume of punches, snapping a straight onto the nose of Dua, with two punches digging into the side of the Londoners body to make her groan out. Dua dancing back with her gloves up as Georgia hunts her down, punches slamming into her gloves and forearms as Georgia comes forwards. The model pushing Dua around the outside of the ring, controlling the action as her jab pins Dua's guard towards her face, with her right drilling into the body of the singer to make her gasp out. Till Dua knocks the jab aside and steps in with a straight to the top of Georgia's head, letting Dua step inside to land three more punches to Georgia's head. Georgia dances back but as soon as she gets back into her stance, she comes back at Dua as the youngster looks to try and push her back. Both fighters nearly bump heads as they work away in tight, bodies being worked on as the fighters try to shove each other back. Georgia nudges Dua back with a left and lands an uppercut, it knocks Dua's head back and let's Georgia drive her back towards a corner. The last 30 seconds of the round sees Dua having to cover up as Georgia throws the kitchen sink at her, banging away at the body and trying to find a way through the guard of Lipa to smack her chin. The bell rings to save Dua from more punishment, she looks understandably upset as she heads to her corner, her coach having to calm her down as they work on cleaning her up. Georgia stares at Dua; Nicole wiping her down of sweat as she tells her "that is better! Keep her on the ropes and hurt her badly!"
Round 4:
Georgia looking to keep the pressure on, stepping forwards quickly and throwing punches in bunches at Dua to force her back. Dua focused on defense under this assault, Georgia finding a few gaps to bang several punches into the face of the stunning singer. A right catches Dua on her nose, blood running from her nostrils as Georgia forces her towards the ropes, the veteran banging away at the body of Lipa. Dua firing back off the ropes, leading to a slugfest on the ropes as Georgia looks to keep her pinned on the ropes, two punches onto the nose of Dua make her groan out and need to clinch up. Georgia is trying to break free but Dua has her held tight to her, with the referee needed to braak the fighters apart so they can continue. Once they are back in action; Dua is using her jab more defensively as the fighters move around the ring, Georgia waiting for her chance to really strike out, just focusing on herding her opponent into position. Throwing a feint; Georgia steps in close with a right hook turning Dua's head around, knocking the youngster onto the ropes again as Georgia looks to batter her. But Dua holds onto her, a frustrated look on Georgia's face tells you how much she is enjoying being held onto in another clinch, the referee needing to step in and pull the fighters apart. Pried apart once more; Georgia looks to keep on the front foot, Dua though looks to have gotten her head back together again as she bobs and weaves out the way of trouble in the final moments of the round. The bell rings and while Georgia increases her lead on the scorecards, she looks a little frustrated by Dua's tactics. With some wondering how hurt Dua is with blood running down from her nose, her team working to stop the bleeding and try to get her mindset back in order to win this.
Round 5:
Georgia looks to come out the blocks quickly; try to not let Dua breath as she headhunts with two punches catching the youngster on the top of her head. But she misses with a right hook as Dua dips under and comes up with an uppercut that knocks Georgia's head back. Dua starting to finally get momentum as she throws two punches into the lips of Georgia, who fires back; leading to a fiery exchange between the two. Sweat flying off the fighters as Georgia starts to back Dua up with a right across the bloody nose of the singer to make her cry out. As Georgia tries to press on; Dua deflects a straight and comes in with a right across the chin of Salpa, pushing the model back a step. Dua stepping forwards with her head moving out the way of Georgia's straight punches, landing her own overhand right to knock Georgia back. The girls trading stiff shots as Dua comes out of her shell now she has seen she can hurt Georgia, the crowd cheering both on as they get struck into each other. Dua ducks under a left cross and lands a right into the abs of her opponent to make her groan, as she drives Georgia back onto the ropes. A right smacks Georgia on her nose to open up a cut on the bridge, Georgia opened up and Dua smacks her across her face with multiple punches, leading to Georgia now needing to clinch up. Both are leaning on each other, feeling the effects of the beating they've both taken, the referee needed to break the two apart. Once they are apart; Georgia manages to land a right to the face of Dua, forcing the youngster to step back as she looks to regain control. Just as the round is coming to a close though; Dua slips under a straight and bangs two punches under the ribs of Georgia to make her gasp out. The bell rings and the girls look each other over, seeing the blood running from each others noses makes both grin as they head to their corners. Both coaching teams know the fighters are hurting though, meaning there is fanatic work in both corners to patch their fighters up.
Round 6:
The fighters start off the round in close range, trading away as they look to land something to take control of the fight. Georgia knocks Dua back with a right across the side of the singers head, forcing Dua to retreat back as she moves forwards with rights and lefts banging off the gloves of the youngster. Who leans out the way of a wild right hook, then counters with a straight punch that knocks Georgia's head back, with a left hook following to push Georgia further back. The model tries to fight back with a straight that misses and Dua lands a big right that wobbles the legs of the Irish lass. Georgia tries to clinch up with Dua, BUT INSTEAD SHE GETS CAUGHT WITH AN UPPERCUT THAT KNOCKS HER ONTO HER BACK IN A HEAP! The referee begins to count as Georgia lays groaning 1....2....3...4 Georgia stirring but not doing much to get up 5....6....7... Georgia's head turns to the side and her gumshield pops out 8...9...10 Georgia is counted out!
Winner Dua Lipa KO Round 6After:
As expected this was by far the biggest test for Dua so far, she has passed another one though as she mounts the bottom ropes in the corner she is standing in and lifts her arms into the air as her fans roar for her.
Georgia has the ringside doctor and Nicole checking on her; some smelling salts wake her right up, though as they help her stand, she is still wobbly and needs help to get to her stool so she can be worked on.
The victor jogs over to her to ask how she is, after Georgia gives her the thumbs up to say she'll be OK, Dua let's Nicole and the Lookout crew get back to work, while she heads back to her own corner to be cleaned up.
Denise Van Outen on commentary looks pleased by the moment of good sportsmanship, but says "great win for Dua, still got some things to learn as she steps up in class, the Malika Menard's, Doutzen Kroes and Alessandra Ambrosio's will eat her alive if she starts as slowly against them"
Looking in the ring though as Georgia is helped out of it, Dua is brimming with joy at extending the unbeaten run, when her hand is raised she looks like she wants to jump for joy, but settles for hugging her coach as she is too sore for much more else. Georgia has one last look as she gets to the top of the ramp, clearly gutted that she couldn't get the job done tonight after such long periods of being on top. Nicole points out to her "you've lost before and got back onto the front foot, this time isn't different! You will get to the top babe" with Georgia nodding her thanks.
While Dua admits "she gave me trouble, I need to be better!" With her coach replying "now you know that, back to the gym and make yourself better in here" Denise points out "Dua will need to be better as she has former title challenger Monika Pietrasinska in front of her next it seems if rumours are true" Tonight though fans are happy to see her win and the gracious winner takes a few selfies at ringside with fans, before she heads off up the ramp to get to the locker room.