Post by Vassago on Jun 1, 2018 21:05:09 GMT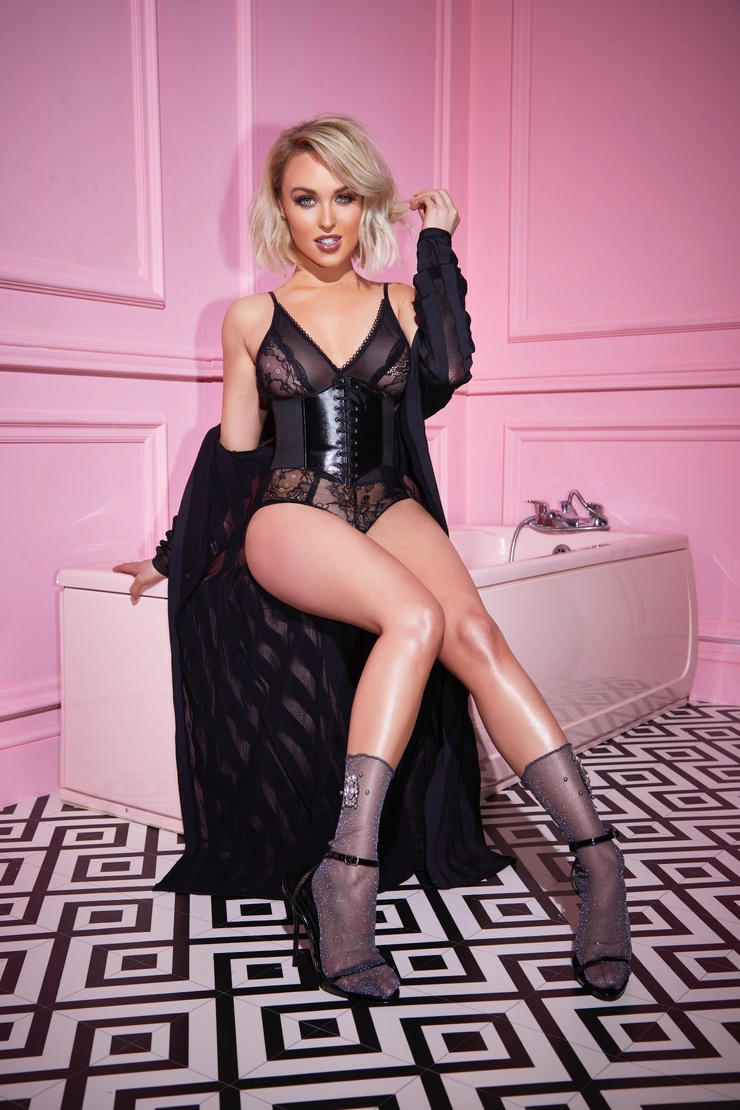 Vs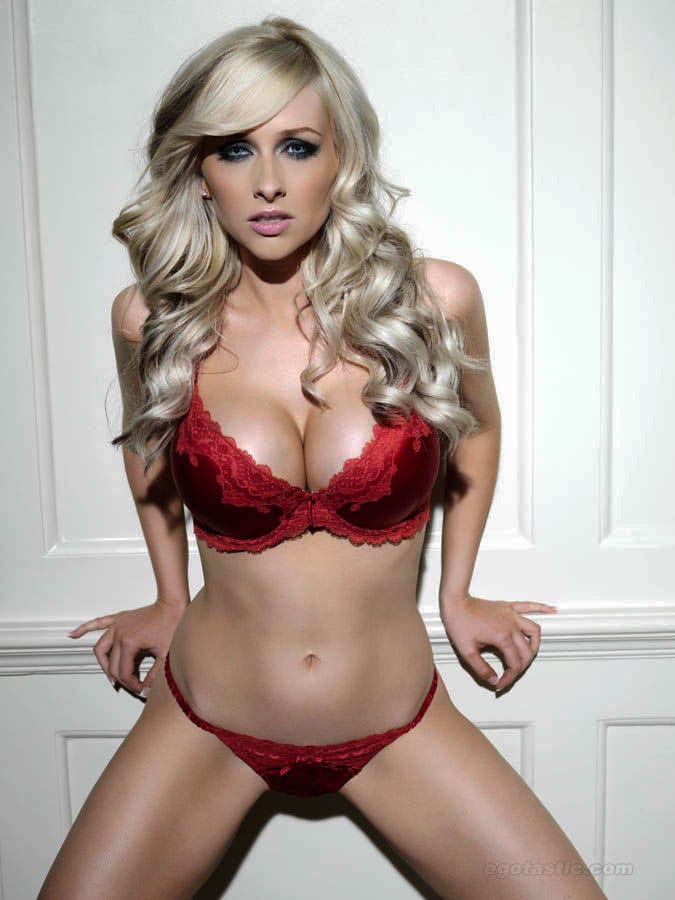 (Written by Girls Friday/Results)(Kear's Kats vs Lookout! Atlantic Boxing)Intro:
Two Hollyoaks costars lace up the gloves now as Jorgie Porter meets Gemma Merna in the ring in Cardiff's BBU Arena on PPV. Jorgie is 30 years old, she stands 5'2 and holds a record of 15 wins, 14 by knockout and 7 defeats. Gemma is 33 years old, stands 5'5 and holds a record of 13 wins, 11 by knockout, 20 defeats with 1 draw, she is a former BBU flyweight champion.
Both were interviewed at their training camps, with neither attacking each other as Jorgie points out "me and Gemma are like sisters in real life due to Hollyoaks, we go on holiday together, have been there for each other in bad times" She adds "but this is business, we both want to be the champ around here and when our stables put the option of fighting each other, we spoke long and hard till we agreed we need to do this, find out which of us is superior and deserves to move on to fight for a title with the other supporting them" Gemma sharing those sentiments in her speech "Jorgie is so awesome, me, her and Jennifer (Metcalfe) always have so much fun together and while we do argue, we always make up" She continues by saying "the thing is though is that we both want the same thing, we've danced around the issue and well I think it's time we found out which of us deserves to run to the top, while the other watches"
Fight night, out comes Jorgie with Gail Kim by her side, she is grinning as she jogs to the ring, wearing a bubblegum pink sports bra, matching shorts, shoes and gloves, with her hair in a ponytail. As she climbs into the ring, Jorgie gets to her corner and mounts the bottom rope, the bubbly blonde blowing kisses to her fans as they cheer her on, before she gets back down and begins her warm up. Now out comes Gemma with Nicole Ritchie by her side, she stares into the crowd with a big smile but is ignoring the ring as she heads down to the ring. She is wearing a yellow sports bra, matching shorts, gloves and boots, her own hair is also in a ponytail. Stepping into the ring; she doesn't really want to look at Jorgie it seems, chatting away with Nicole as she begins her warm up.
Both are brought to the ring centre; they look nervous as they look at each other, no look of malice on either fighters face as they are trying to psyche themselves up for the fight. When asked to touch gloves; they instead hug each other and as they separate, they nod at each other as if to tell each other good luck, the referee signalling for the bell to start 10 rounds of flyweight action.
Round 1:
Out come the fighters on their toes as they dance around each other, throwing hesitant punches early on as they circle, not really letting themselves go as they are still clearly trying to see each other as an enemy. It almost has a sparring feel to it as the girls as they land mostly on the others gloves, getting the crowd understandably riled up as they boo them. Gemma looks to be spurred on by them as she lands two punches to the face of Jorgie, but doesn't really push on as she steps back instead of moving forwards. It seems to waken Jorgie's fighting spirit though as she engages Gemma more, loosening both fighters up as they trade more punches through the others guard. Gemma dances back out the way of two cross punches and counters with a double jab off the nose of her younger opponent. Using her reach advantage; Gemma settles on boxing on the outside, forcing Jorgie to tighten her guard up as she gets caught too easily. Late in the round Jorgie slips under a straight and bangs in several body shots, Gemma firing back as the crowd as well as commentary look relieved to see these two really go for each other for the first time in the fight. As the bell rings they separate and look a little guilty, but Jorgie tells Gemma "you better give me your all because next round I'm coming for you" with Gemma nodding at her before they head off to their corners.
Round 2:
It looks like this time they are going to really go for it this time, Gemma starting off the faster by settling on fighting off the back foot, using her jab a lot to measure up Jorgie. Who is moving her head more in response; dipping under several of those jabs, each time she tries to step in though; Gemma shows her experience and good footwork to move out the way, countering with punches to the top of Jorgie's head as she goes. Jorgie looks to be getting a little frustrated, needing to time her attacks better as Gemma seems to have found her comfort zone. A double jab again catches Jorgie on her nose; allowing Gemma to step forwards and land a right cross, forcing Jorgie to step back as Gemma tries to pile on the pressure. The movement of Jorgie gets her out of trouble, with Gemma settling back into using her reach to frustrate her friend, keeping Porter at a safe distance. Jorgie manages to parry a right and steps in with a right to the body, Gemma leans out the way of a left cross aimed at her chin. But now Jorgie has closed the gap leading to the fighters trading more closely, with seconds ticking away though, Jorgie wants to make up for being stuck behind her guard for so long, so she tries to force her opponent into a fire fight. Gemma just keeps her guard tight to take most of the punches on her gloves, with the round ending with Gemma looking the more relaxed, knowing she took that round comfortably. Nicole nodding at her, knowing this is hard for Gemma as she wipes her down, not saying much as she believes that Gemma needs to keep her head focused on beating up a woman she sees as such a close part of her life. While Gail has a different tact, she tells Jorgie "step it up in there, you need to win this if you want to be seen as a top fighter, letting Gemma win isn't an option" That seems to rile up Jorgie, who replies "you really think I am going to just let Gemma win? I don't like hurting her but I will to get a step closer to the title, so don't you dare question me!" Gail smiling at that.
Round 3:
This time it looks like Jorgie wants to take the fight to Gemma; the fighters trading jabbing attacks as they move around each other early on. Till Jorgie parries a straight and lands one of her own; Gemma is trying to step back behind her jab, the smaller blonde though dips under it and slams an overhand right into the side of the bigger girls head to turn it. Jorgie now is in tight; leading to both fighters planting their feet and letting their hands go, slugging it out in tight as they look to land something big. Instead Gemma has to give Jorgie a shove with her left and lands a right across the cheek of Jorgie, who has to dance back out the way of the charging Merna. Gemma looking to bully back her opponent, problem is that Jorgie looks warmed up now and is dodging most of the punches aimed at her head. With Porter ducking under a left cross and snapping three body shots that force groans from Merna, who lands a left and right straight to the top of Jorgie to keep her back. The late part of the round sees both women score some big punches as Jorgie keeps moving in closer, forcing Gemma to engage at midrange now. The bell rings with Gail putting up her thumbs to Jorgie, who can't help but smile as she heads to her corner, though Gemma doesn't look as happy as she stares at Gail. Nicole telling Gemma "the ball is still in your court babe, keep watch on Jorgie trying to get close, you know your range" with Gemma nodding and banging her gloves together as she stands up.
Round 4:
Gemma looking to keep things tight, allowing Jorgie to come at her early and smack her punches off her gloves as she moves around the outside of the ring. As Jorgie tries to step in close; Gemma side steps her and gives her a small shove as she dances away, Jorgie looking surprised at the push and looking pissed off by it. Jorgie looks to charge forwards but eats two punches between her mitts to knock her head back, with Jorgie showing a bit of neglect for her own guard as Gemma starts picking her punches now, with punches smacking the younger woman on her face. Gemma just misses with an uppercut as Jorgie nearly puts herself in danger by throwing a wild hook, she just gets her head out the way. But she is unbalanced as she tries to step back; Gemma is on her to land a right and left across her cheek, WITH AN UPPERCUT PUTTING JORGIE ON HER BACKSIDE! The crowd roaring as Gemma doesn't celebrate, just heads to a neutral corner 1...2...3...4 punching the canvas, Jorgie looks frustrated as she looks up at the ceiling 5...6... Telling herself "get up you dumb bytch" she pushes herself up 7...8 and beats the count. The girls get back at it with Gemma looking more aggressive, looking to end this now as Jorgie has to cover up and use her footwork to get out of trouble. Gemma throws more body shots to try and open up Jorgie, the bell rings not long after with Gemma sticking her tongue out at Gail, who looks upset and wanting to charge Merna. When Jorgie gets to her corner; Gail is at her, telling her to f*** up Gemma, which Jorgie brushes off as Gail just being herself, just happy to get a moment to think for herself. While Gemma has Nicole washing her down and as the Lookout corner team work on her, she tells Nicole "I wish Jorgie was here with us, what a bytch that Gail is"
Round 5:
Jorgie not looking as keen to rush Gemma, with it now being Merna who is being aggressive, hunting down the smaller girl as she is headhunting. The younger woman having to move her head more to dodge as Gemma comes forwards, Jorgie dipping under a right hook and comes back with two cross punches to the ribs. The fighters trade punches as Gemma tries to bully Jorgie onto a set of ropes, she can't find the punch that will let her do that as the slippy Porter is keep finding ways to keep out of trouble. A missed right hook leaves Gemma open to an uppercut from Jorgie, snapping the head of the older girl back, with Jorgie pushing forwards to work in close. They nearly bump heads as they work away, Gemma tries to throw uppercuts that Jorgie moves out the way of and snaps Merna's head back with a straight on her chin. Gemma shoved back a step, with Jorgie smacking four punches into the face of the Lookout girl, who for the first real time in this fight looks in trouble. Jorgie pushing Gemma onto the ropes; with the older fighter needing to cover up as Porter changes up targets, finding gaps to exploit as she loads up on her punches more. Late in the round, Gemma starts firing back as the fighters trade near the ropes, sweat flying off their heads as they let it all go. The bell rings with the fighters nudging apart, heading to their corners with their coaches out ready to get to work on their stars. Both fighters are starting to look marked up facially, with their coaches working hard on them to get them ready for the next round. Jorgie looking happy that she stepped up after being put down, Gail telling her "that's it babe!" With Jorgie ignoring her as she looks over at Gemma, who nods at her in return.
Round 6:
Back out to the ring centre they come; Gemma looking to stay on the outside again with jabs aimed at Jorgie's head, with the smaller fighter taking most of them on her gloves. A parried jab leaves Gemma open to a left to her body abs and a right cones over the top to the side of Merna's head to turn it around. Jorgie throwing punches into Gemma's face to knock her back towards a corner, Gemma tries to step back out of danger, but gets clocked with a left across her nose. Gemma cries out and is left open to two uppercuts, knocking her back against the turnbuckles of a corner, A RIGHT HOOK PUTS GEMMA ONTO A KNEE! Jorgie like Gemma doesn't celebrate, just heading to a neutral corner 1....2.....3...4 Gemma shakes her head and puts her right glove on the middle rope 5...6...7.....8...9 pushing herself up, she wobbles but waves Jorgie on. The referee let's them continue; with Jorgie heading in to finish this, Gemma looking to catch her out with a right hook that sails over the head of Jorgie. Who comes up with an overhand right that smacks Gemma on her cheek, Jorgie seeing a wobble in her opponent's legs, attacking Gemma with rights and lefts smacking the almost defenceless Merna back to the ropes. Gemma tries to clinch up with Jorgie; BUT JORGIE CATCHES HER WITH AN UPPERCUT THAT PUTS GEMMA INTO THE ROPES, HER ARMS ARE ON THE ROPES HOLDING HER UP AND WHEN JORGIE SLAMS TWO MORE PUNCHES INTO HER FACE, JORGIE HAPPILY WATCHES THE REFEREE STEP IN TO STOP THE FIGHT!
Winner Jorgie Porter TKO Round 6After:
As soon as the fight is over; Jorgie nudges the referee aside and hugs Gemma tightly, seen to be apologizing to her friend. Gemma leans on her as she struggles to stand herself and replies "you deserved it babe, don't cry OK" as Jorgie giggles a little and gives Gemma's left cheek a kiss.
Nicole and the Lookout corner come out to help Gemma back to the corner, with Jorgie nodding to them as Gail can be seen smirking at Gemma, enjoying seeing the wreckage of her. Jorgie gets a pat on the back off Gail; who brushes off her coaches hand, not in the mood to hear Gail gloat about this.
After both are cleaned up; they head to the ring centre, Jorgie and Gemma chatting away as they share a smile, touching the marks on each others faces as they talk. Soon the announcement is made and Gemma raises Jorgie's right arm in the air, both looking relieved for this to be over as the crowd cheer both on.
Gemma tells Jorgie "now I have to cheer you on, so you better keep winning" with Jorgie grinning and nodding in reply. Soon enough Gemma leaves to let Jorgie have a moment to herself, with Denise Van Outen on commentary saying "she looked good early on, how much did she hold back though and how much of that caused this loss?"
While as Jorgie blows kisses to the crowd as she heads around the ring; it's all about how far can she go now that win, with her stablemate Stephanie Davis in a slump and Roxanne Pallett focused on the FCBA, eye seems to be the number 1 BBU flyweight for the Kear's Kat's.