Post by girlsfriday on Jun 27, 2018 7:30:31 GMT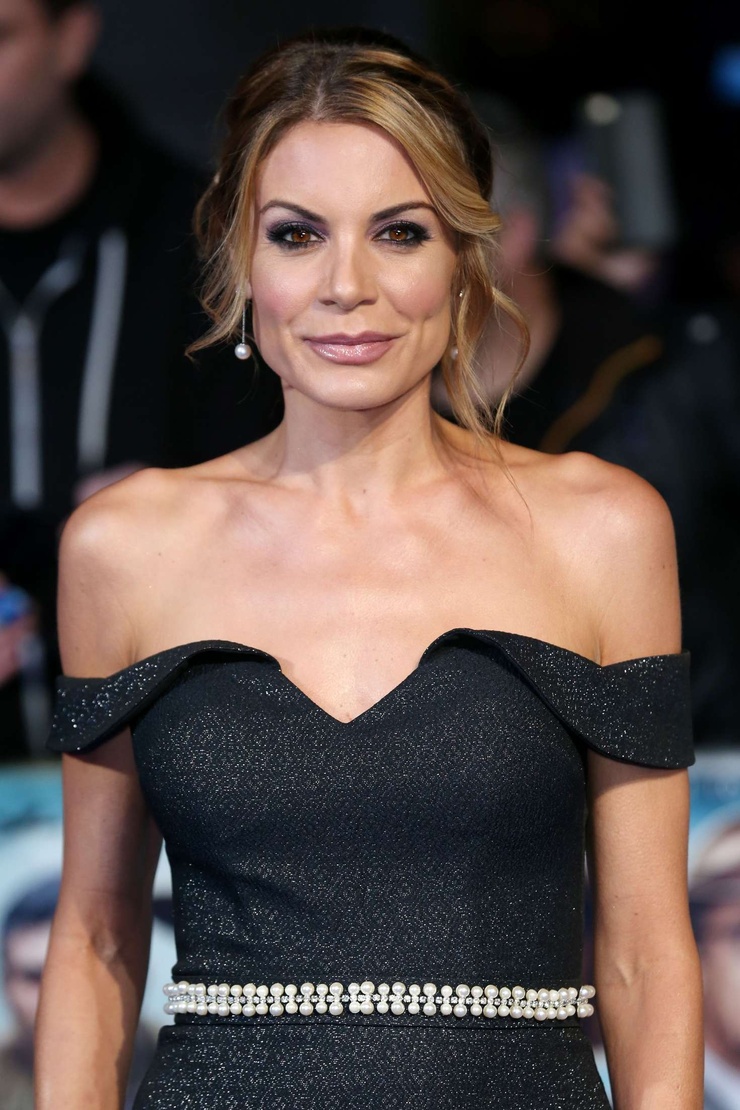 Vs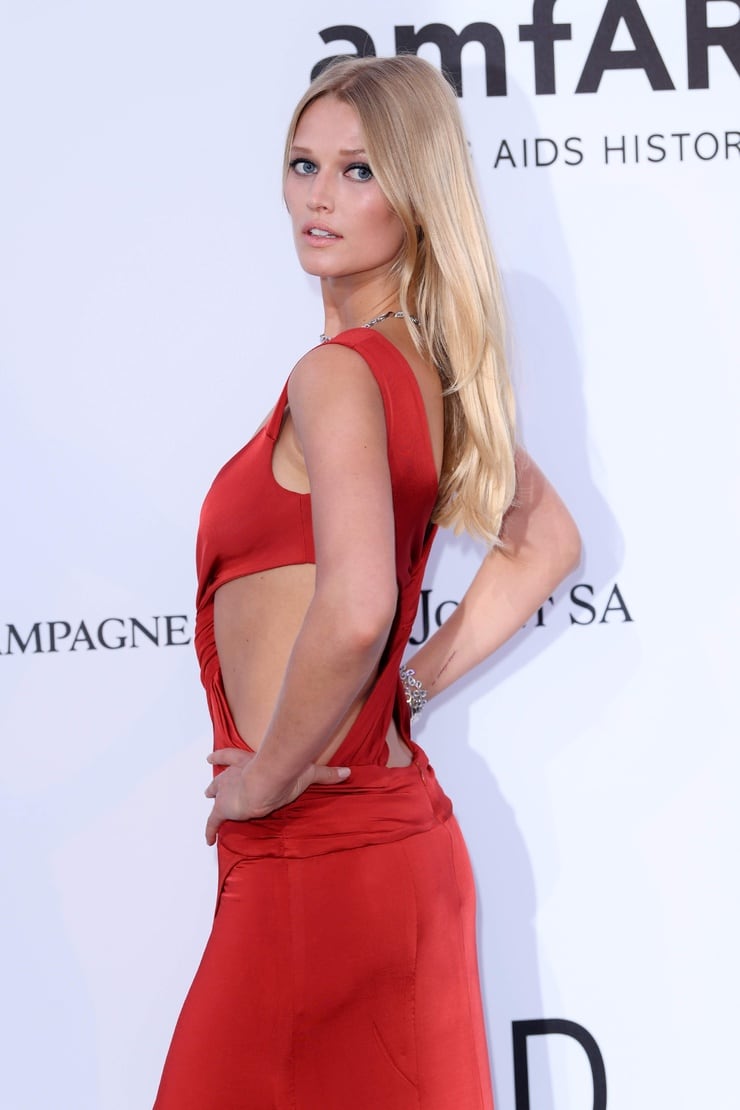 (Written by Girls Friday/Results BBU)(Garnet's Gunners UK vs Free Agent)Intro:
Charlotte Jackson returns to the ring after a year off, hoping to continue her winning run by taking on the unbeaten German model Toni Garrn.
Charlotte is 39 years old; she stands 5'8 and holds a record of 2 wins, both by knockout and 2 defeats.
Toni is 25 years old; she stands 6'0 and holds a record of 4 wins, all by knockout since her debut in 2016.
Both women were interviewed separately at their gyms, with Charlotte telling the journalists "well I had to take time off to support my husband as you'll have seen, he hasn't exactly had a good time at Sunderland this past year and is now back on the job hunt"
She puts on a small smile as she continues "now I get to use Toni as a punchbag for my frustration, I know she is the hot new thing around the league, but I am going to enjoy cutting her lanky frame down to size and make her cry on her knees in front of the world"
Toni meanwhile looks in a great mood as she talks "I can't wait to step back in that ring and prove myself to you guys that I am the best around, with Charlotte being a good test for me"
She grins as she adds "I am hoping the champion Joan (Smalls) is watching, I want her title around my waist, so I hope she keeps her eyes open for me coming for her"
Fight night in Wembley stadium; out comes Charlotte with her coach first, she waves to the fans as she heads towards the ring, though as she gets to the ring steps, her demeanor takes on a more serious look.
Her attire tonight is a red sports bra with white trim, matching trunks and red gloves with white thumbs, her shoes are also red, while her hair is braided.
Once inside the ring; she jogs over to her corner and flexes her arms to the fans, before beginning to warm up with her coach helping her out.
Now out comes Toni; she has a big smile on her face as she jogs down to the ring, chatting away with her coach as she goes.
Her attire is an emerald coloured sports bra, matching trunks, shoes and gloves, while her hair is up in a ponytail.
She climbs into the ring and looks over at Charlotte with a big grin; before she begins limbering up her tall frame for battle.
The fighters soon come to the ring centre for the final instructions; the crowd getting to see the height difference as Toni stands with her hands on her hips and stares down at her opponent.
Asked to touch gloves; they touch them up with no problems, though their eyes are locked as they head back to their corners, ready to start 10 rounds of welterweight action.
Round 1:
Out come the fighters with Toni understandably using her height advantage right from the off, moving around Charlotte and throwing her jab to gauge range.
While Charlotte had to move her head; she was able to dodge the early punches as she looked to get inside the reach of her opponent.
But as the TV presenter comes in close; Toni catches her with a right across the top of her head and follows with a double jab to knock Charlotte back a step.
The younger fighter controlling the action as Charlotte is getting caught on top of her head, keeping her on the outside and making her look annoyed.
Till she dips under a straight and steps in as quickly as she can; her punches not landing as cleanly as she hoped to the body of the big German, but it is at least making Garrn back up.
Charlotte tries to land an overhand right that finds air as Toni leans back and counters with a right off the top of her head, with Toni moving into space.
The round comes to an end with Toni looking pleased with her work, getting a nod off her coach as she sits down and simply gets a drink to prepare for the next round.
While Charlotte's face already shows some marks over it, her coach telling her to tighten her guard or she is going to be having a long night of pain.
Round 2:
As the fighters come back out; Charlotte looking to move more quickly out, dipping down more and trying to slip inside.
With Toni dancing back and countering with a right straight onto the nose of Jackson, knocking her head back and allowing her to step in with two cross punches knocking the older fighters head side to side.
Charlotte stuck behind her gloves as she backs up around the outside of the ring, Toni rifling punches off the gloves as she tries to break them apart.
But Charlotte parries a straight and comes inside to land several body shots as the fighters start trading on the inside, Charlotte looking much happier on the inside as they let their hands go.
The English fighter managing to back up Toni with her body shots and she ducks more punches coming towards her own head.
Till Toni shoves her back and catches Charlotte trying to come back at her with a jab straight off the top of her head and a right cuts across the top of Charlotte's brow.
Leading to the late part of the round being controlled by Toni; with Charlotte finding herself being driven back around the ring with her guard up.
The bell rings with Toni continuing to smirk as she jogs back to her corner; her coach nods at her as he is happy with her work.
Charlotte meanwhile gets her left brow looked at, it isn't a bad cut with her coach cleaning it up, the crowd trying to cheer her on to motivate her.
Round 3:
Charlotte looks flustered as she swings more then really aims her punches, allowing Toni to land more cleaner punches.
The model begins to focus more on that cut as she lands another cross punch that lands across it, making Charlotte cry out and look to tighten up her guard.
But it seems the horse has bolted on that as Toni steps up a gear, smacking her fists through the gloves of her smaller opponent to knock her back to the ropes.
Charlotte tries to fight back; Toni simply steps back and lands a straight off the head of the English fighter to knock her back to the ropes.
A left and right hook wobbles the legs of Jackson; with blood running down the side of her face as Garrn keeps pounding her face, TILL A RIGHT ACROSS CHARLOTTE'S FACE PUTS HER DOWN TO A KNEE!
Toni looks at her bloody gloves as she jogs to a neutral corner, 1...2...3...4 Charlotte wipes blood from the side of her face after she shakes her head to try and clear it 5...6...7....8 before she uses the ropes to pull herself up to beat the count.
But as they are ordered to continue; Charlotte gets caught with a straight right between her gloves, A FLURRY OF PUNCHES SMACKS CHARLOTTE TO HER HEAD AND ROCKS HER ONTO THE ROPES, THE REFEREE STEPS IN AS CHARLOTTE'S HEAD IS BEING HIT LIKE A SPEED BALL AND THE ROPES SEEM TO BE THE ONLY THING HOLDING HER UP!
Winner Toni Garrn KO Round 3After:
Toni with a stunning performance tonight, Charlotte stuck on the ropes with a messy looking face with blood running down the left side of her face.
Charlotte needing the referee with her coach to help her back to her corner; if there were any doubts on an early finish by the referee, well the way she is walking or stumbling shows she is in no shape to continue.
The crowd look stunned; though many pundits are not as Toni's youth and height proved too much for Charlotte to overcome.
After Charlotte is cleaned up; her left eye looks swollen and she is close to tears as she stares at Toni, who gets washed down of sweat and a drink but looks like she could go 10 rounds.
Charlotte is helped out the ring; with some wondering if this is a death nail for her being an elite welterweight, though judging by her expression, she isn't looking like she wants to retire any time soon.
In the ring; Toni celebrates with a quick lap around the inside, her arms in the air and a big smile on her face, before she gets her arm raised by the referee.
With Toni signalling that she wants a title shot by waving her hands around her waist like a title, it will be interesting to see if Joan Smalls takes notice or has other plans in her mind.
For now; Toni leaves the ring with her coach trailing behind, the model has a swagger to her step as she heads to the back to celebrate.