Post by girlsfriday on Jul 25, 2018 16:06:19 GMT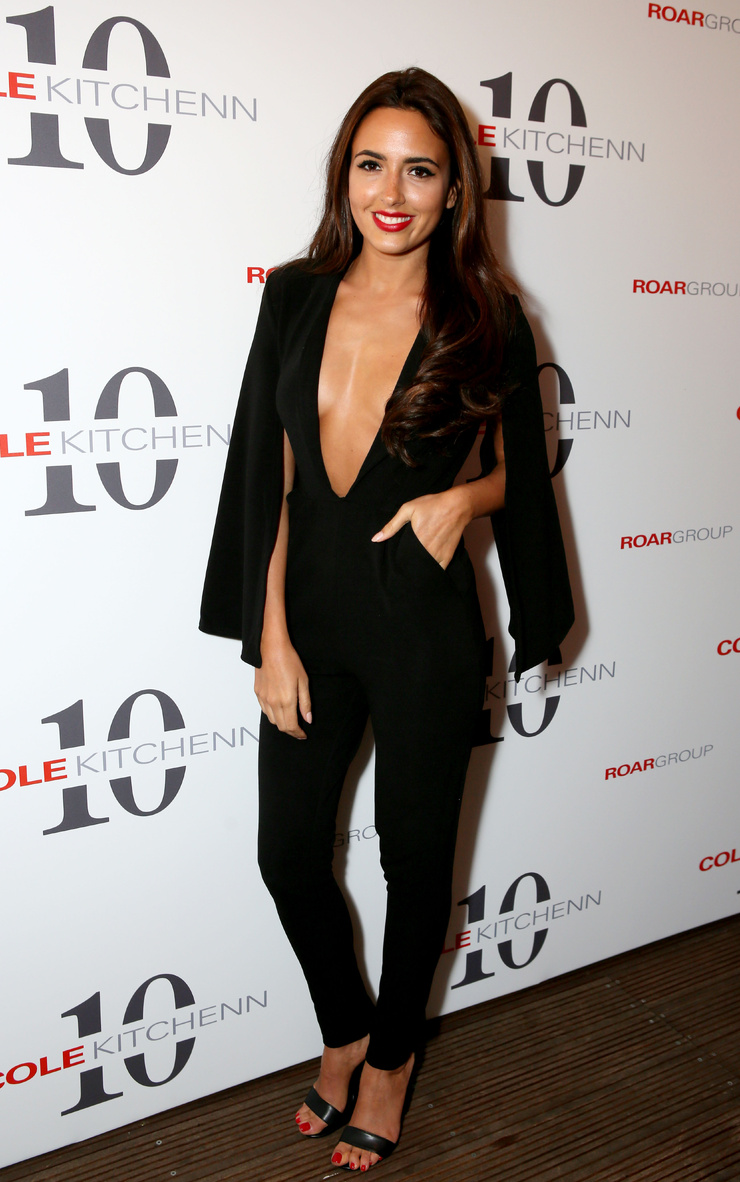 Vs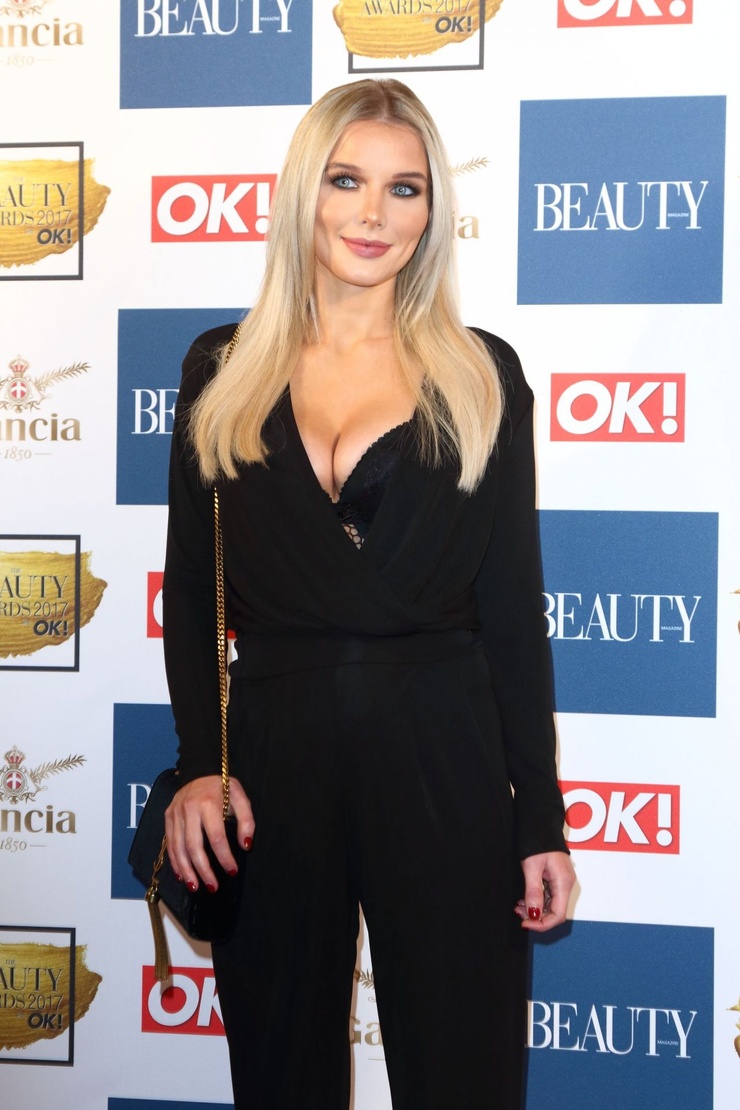 (Written by Girls Friday/Results by Lookout!)(Free Agent vs Free Agent)Intro:
The main event of this months PPV in the BBU arena sees the BBU bantamweight title on the line; Nadia Forde looks to claim the title from the champ Helen Flanagan.
Nadia is 29 years old; she stands 5'7 and holds a record of 9 wins, 8 by knockout and only 1 defeat to Gal Gadot.
Helen is 28 years old; she stands 5'3 and holds a record of 17 wins, 16 by knockout and 17 defeats, she is the current BBU bantamweight champion and this is her 2nd title defence.
Both fighters came head to head at the press conference, hands on their hips as they square up to each other, the only real difference is that Helen has the big gold belt on her left shoulder for the world to see.
Luckily for the organisers; there was no fireworks in the staredown, with both heading to their tables to take a seat and talk to the media.
With Nadia speaking first to them as she said "I worked my butt to get this shot, winning the number 1 contenders tournament by beating Rachel Riley was far from easy, so this is the final step on my journey to the top"
Turning to Helen; she tells her "there's one thing I don't get though, how the hell did you become the champion? You were at best a journey woman who somehow struck it lucky, I guess it's better to be lucky then good"
Which has Helen giggling and replying "Nadia you have it wrong, see I took my chance when it showed itself, unlike you or are we forgetting you failed to win the lightweight title when you had your chance?"
"Gal is much better then you" fires back Nadia as Helen just shakes her head and grabs her title belt off the table to point at Nadia.
"This shows I am the best in this division, you think winning a number 1 contenders tournament somehow makes you something special, I know and you know deep down that you are a choke artist and when we step in that ring, you will fail as you always do" says Helen as the fighters stand up and come face to face.
Cameras record the staredown as Helen holds her title above her head and confidently smirks, while Nadia can be seen mouthing "that will be mine" before they step away and head off the stage.
Fight night; out comes the challenger first, bouncing on her toes as she heads down to the ring, waving her to her fans as they loudly cheer for her.
Her attire tonight is an emerald green sports bra, matching trunks, gloves and shoes, while she has her hair up in a ponytail.
Before she steps into the ring, she heads over to the barrier holding the crowd back to hug her good friend Kelly Gale, whose here with a sign with "kick her ass Forde" on.
Nadia gets into the ring and jogs over to her corner, her coach can be heard telling her not to let outside distractions get to her, keep focus on winning as this may be the last time she gets a shot.
Now out comes the champ; Helen has her coach holding the title as she marches down to the ring, punching the air as her eyes are locked on the ring.
Her attire tonight is a white sports bra, white trunks with a red waistband and "champ" in gold letters on, red gloves and white shoes, her hair is also in a ponytail.
Stepping into the ring; Helen mounts the bottom ropes in her corner and flexes her, before hopping down and beginning her warm up.
Soon the fighters come to the ring centre; with the referee getting handed the belt to show both fighters, who promise the other that it is going home with them.
When asked to touch gloves; they thud them together and jog back to their corners, happy to start 10 rounds of BBU bantamweight title action.
Round 1:
"Ding" out come the fighters with scowls already etched on their faces as they circle and snap jabs at the others face, blocking the punches early on as they circle.
Till Helen looks to come inside the reach of Nadia, landing a straight but missing with a left cross, with the challenger leaning back and lands a double jab in reply.
Both women going back on forth as they trade single punches and move up on their toes, looking for an opening to strike with more power punches.
It comes to Nadia parrying a straight and stepping in with two hard cross punches that knock Helen's head side to side, with the challenger driving onwards with more punches catching Flanagan on her face.
The challenger forces Helen to cover up and move along the ropes, with Nadia's punches smacking off the gloves of the champion.
Till the bell rings soon enough; Nadia looking through Helen as the fighters take a moment to stare each other down, before Nadia turns with her ponytail whipping Helen across the face in a disrespectful moment.
Helen can be seen mouthing "c***" as she heads back to her corner, her coach telling her to keep calm and not let Nadia get into her head.
Round 2:
Nadia starts the round off looking comfortable behind her jab, Helen looking to be letting her temper get the better of her as she is swinging wild shots to get and pay her opponent back for the ponytail whip to the face.
Instead Nadia is keeping control of the action, fighting smart as she keeps moving out the way of her opponents punches, before slamming her own back into the champs face.
A hard right knocks Helen back behind her guard, with Nadia's eyes looking like they lit up as she gets right into Helen's face with body shots ripping away at the body and some sneakily across the jugs, causing Helen to cry out.
The champion though shoves Nadia to the face to stop the assault and comes firing back, the fighters square up and slug it out to a loud roar from the fans.
Helen surprises Nadia by putting her left forearm under her chin to shove her and land a right across her face, with the referee separating them and warning Helen to keep things clean.
Nadia now looks pissed off as seconds tick away in the round, the fighters going toe to toe as they mark each others faces up with vicious shots.
The bell rings with the referee needing to shove the fighters apart, words are exchanged between the two women as they want to keep at each other, the referee needing to shout for them to return to their corners.
Helen's coach isn't happy as she sits on her stool, shouting at her to get in the game and focus on bringing the title back home.
While Nadia takes a deep breath to calm down, looking out the ring to her friend Kelly, they nod at each other as both know that the gameplan is working so far, her coach reminding her that there is still plenty of fight in the champion.
Round 3:
Nadia again starts off strong, sticking behind her jab to try and measure up her opponent, who is moving her head more to dodge the Irish fighters punches.
As Nadia looks comfortable; Helen surprises her by parrying a straight and step in after slipping under a left cross to bang away to the body.
The champion gets caught with a right cross to force her back out; but quickly enough she keeps the pressure on Nadia, who is happy to stand and trade.
Helen though dips under a right; using her left to nudge Nadia and lands a stiff overhand right that knocks sweat off the head of the challenger.
Who has to step back and finds herself being driven back by the champion, Helen slams her punches into the guard of Nadia to keep it high, before trying to throw uppercuts to break it open.
Nadia manages to use her footwork to get out the firing line and lands a double jab to the face of Helen, managing to see out the round with the action on the outside as the fighters fight around the ring.
The round ends with Nadia nodding to her coach, who tells her when she gets to her corner "come on! I warned you to keep focused!" As she gets wiped down.
Across the ring; Helen allows herself a moment to smile as her and her coach chat about that round, before she gets her all business look as she steps up to fight.
Round 4:
The challenger looks to reestablish control of the fight; driving her long range punches to the top of Helen's head to keep her at distance.
As Helen dips down; Nadia lands a double jab on top of her head to keep her back, Nadia looking totally refocused after a bad round.
The champion being forced to the outside of the ring, with Nadia smartly keeping the distance as she uses her boxing skills more then she normally does, instead of the brawling style she normally uses.
Changing things up; Helen feints with her left and steps under a jab to come inside with an overhand right and a left under the ribs of Forde to make her groan out.
Helen with her head down as she works her way forwards, both women planting their feet to trade as sweat flies off both women.
Late in the round; Helen clocks Nadia with a right hook across her chin, Forde forced to cover up as Flanagan throws a flurry at her head, several finding their way through to the lips of the challenger.
The bell rings with a trickle of blood running from the bottom lip of Nadia, who looks pissed off as she storms back to her corner, admitting to her coach "I f***ed up" even after the great start, that was a bad finish.
Helen on the other hand is taking a deep breath, relieved that she turned around the action when she looked in trouble, her coach telling her to keep her head up and to keep the pressure on Nadia till she cracks.
Round 5:
The early action sees the girls looking to trade stiff shots as they circle in close, Nadia steps back and lands a jab and straight to the face of Helen.
With Helen forced to step back and cover up as Nadia presses forwards, the challengers punches smack off the gloves of Helen to keep her on the back step.
Till Helen slips under a straight and lands a left across the lips of Nadia, opening up the Irish fighter that allows Helen to start pounding her back.
Nadia needs to shove Helen to open up space, with both women going toe to toe as they want this more then they have probably anything else in their boxing careers so far.
It's Helen who breaks the deadlock by landing a stiff jab to the bloody lips of Nadia, following up with an uppercut that knocks Nadia's head back.
The bigger girl being caught across the face by Helens hooks, knocking her onto the ropes, where the champion looks to pound her into the canvas.
Nadia clinches up with Helen in desperation; the referee breaks them apart and the Irish model moves off the ropes.
Soon enough the round ends with Nadia shaking her head as she heads to her corner, her coach helping her to sit as blood runs from her lip down her chin.
Nadia looks out the ring to her friend Kelly, who is cheering loudly for her, trying to keep her spirits up as Nadia nods in return.
Meanwhile Helen being helped to keep limber by one of her corner crew massaging her arms, while she is being washed down, the champ looking to keep as fresh as she can.
Round 6:
Out come the fighters towards the ring center with both looking to take control straight away, Nadia swings more harder shots as she tries to bully back Helen.
But Helen dips under a left cross and lands an uppercut; NADIA'S LEGS WOBBLE AND SHE GETS HIT WITH TWO HOOKS ACROSS HER CHIN TO SEND HER TUMBLING TO HER KNEES, THEN TO HER BACK!
The referee nudges Helen back as she screams down at Nadia to stay down, 1...2...3 Nadia blinks as her eyes look glazed 4...5...6 she turns to her side 7...8...9...10 but all she can do is lay there and be counted out!
Winner and still BBU bantamweight champion Helen Flanagan KO Round 6After:
Helen wins a back and forth battle; relief clear to see as she raises her arms in the air and has tears in her eyes as the fans chant her name.
All the while Nadia is checked on by the ringside doctor and her coach, they help her sit up to check on Nadia, who shakes her head to try and clear it.
Across the ring; Helen gets cleaned down by her coach as she tells them "thank f*** I got past that bytch" laughing as she gets her gloves taken off.
While Nadia is back to her feet and helped to her corner, where she sits down on her stool and gets cleaned up, Kelly is allowed to come from ringside to get into the ring to check on her friend.
Both Kelly and Nadia are crying as the touch foreheads, Kelly telling Nadia "you'll get it next time babe!" As she tries to comfort Nadia on what was a nasty defeat in the end.
Helen comes to the ring centre for the final announcement, with the referee handing her the belt that she proudly raises up for her fans to see.
She sees Nadia staring at her and as the referee stands between her and Kelly as she heads to that corner, the champion brags "you will never be in my class, stick to fighting bums like this bytch" pointing at Kelly as she says that.
Kelly looks ready to take up the defence of her friend with her fists, but the referee holds her back and Nadia after struggling a little to stand, tells her "she isn't worth it"
Helen just smirks in reply to that as she starts a lap inside the ring with the title above her head, while Nadia is helped out the ring to the locker rooms.
The champ continued to prove doubters tonight why she is the best of the division, but plenty of challengers are waiting to fight her as the divisions best becomes more dense with the level of quality entering it.
Right now though; Helen is happy to leave the ring with the belt around her waist and thinking of the champagne waiting for her in the locker room to celebrate this win.