Post by girlsfriday on Jul 25, 2018 16:07:37 GMT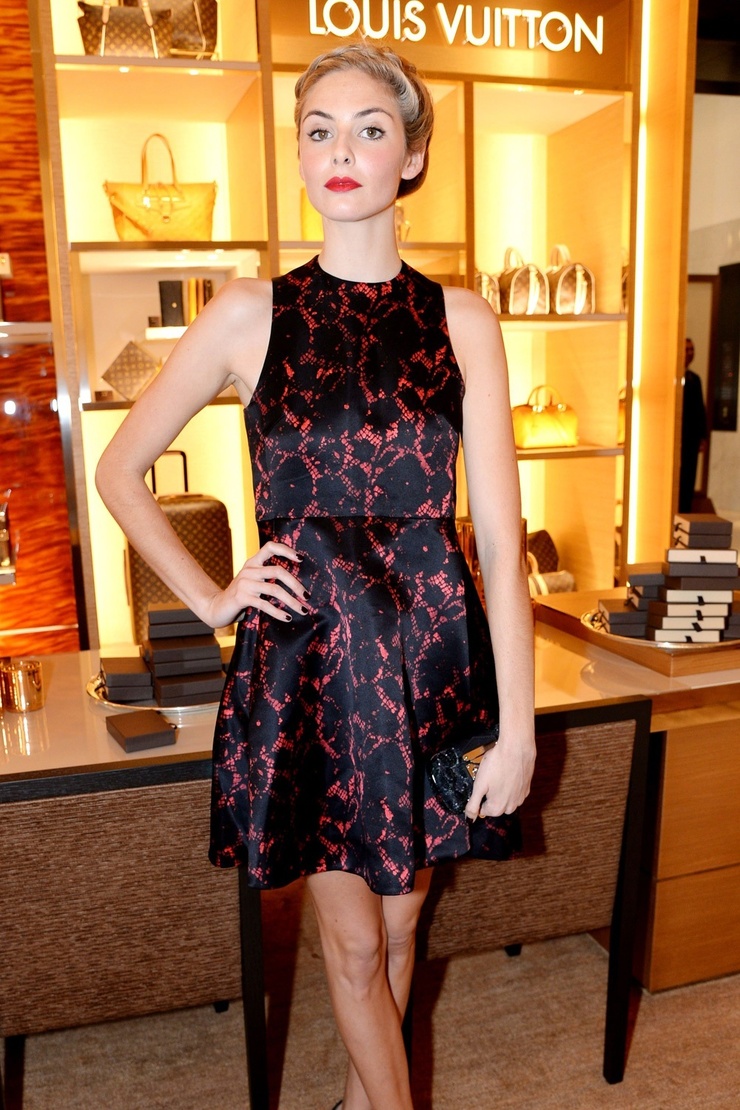 Vs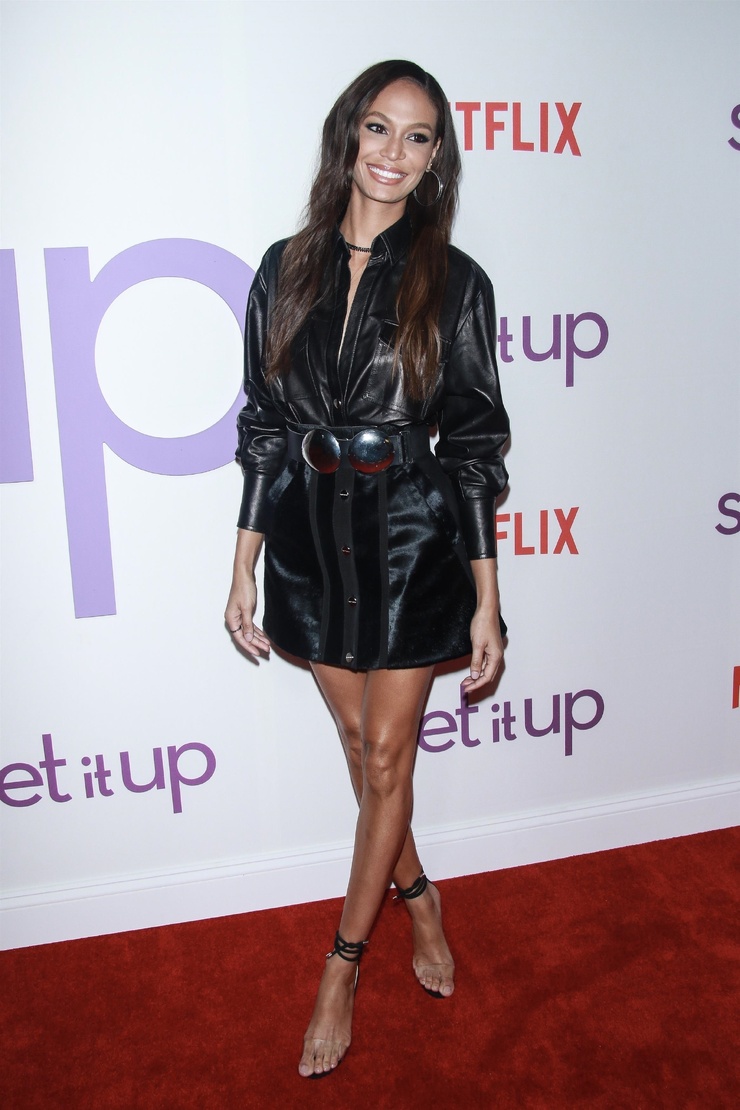 (Written by Girls Friday/Results by Lookout!)(Free Agent vs Girls Friday)Intro:
The BBU welterweight title is on the line; Tamsin Egerton looks to claim the title against the champion Joan Smalls here in the BBU Arena in Cardiff.
Tamsin is 29 years old; she stands 5'10 and holds a record of 8 wins, 7 by knockout with 4 defeats and 1 draw.
Joan is 30 years old; she stands 5'10 ½ and holds an unbeaten record of 7 wins, all by knockout, this is the 2nd time she has defended the BBU welterweight title.
The fighters meet at the press event, both women confidently stood face to face for the cameras, smiling as they go nose to nose.
Joan can be seen tapping the title around her waist, "welcome to the big leagues" whispers the champion as Tamsin just laughs in reply as they turn and head to their tables to sit and talk to the press.
Tamsin gets to speak first to the media, telling them "I've had fun following what you guys think of me getting a shot, that this is just an easy defence for Joan, thing is that I am not here just to give her an easy win, I am going to beat her arse"
The champ just smiles as Tamsin continues "I started fighting to be the best, I respect what Joan has done in the ring but I know I am the best, this is my time and that will be my belt!"
A sarcastic clap suddenly rings out; Joan is the one doing it as she says "that was a nice speech and I'll give you one thing, you are not an easy defence; I know you are strong but the fact is I am the best, this is my proof and the string of people I have beaten are my proof"
Putting the title on her shoulder; Joan says "this is why I fight; as long as I stand I will not give this for anyone, so Tamsin I am sorry that I have to ruin your pretty face" smiling as she stares over at Tamsin, who glares back at her.
Both women stand up and nod at each other, knowing next time they meet will be to batter each other for the gold, with both women walking off the stage.
Fight night; out comes Tamsin first, she has her coach behind her as she looks all business tonight, eyes focused on the ring as she jogs down to it.
Her attire tonight is a light blue sports bra, matching trunks and shoes, while she has white gloves with light blue thumbs and her blonde hair is in a ponytail.
Stepping into the ring; she gives the fans a quick wave, but jogs over to her corner, where she begins to limber up as her coach tells her "this is what you have been build towards, rip that belt off Joan and make it your own!"
Here comes the champion! Joan has her coach Lauren Berlingeri and cut woman Eva Carneiro, with Lauren holding the title up as they head to the ring.
Her attire tonight is a lemon yellow coloured sports bra, matching trunks and shoes, she has white gloves with yellow thumbs and her brunette hair is braided for battle.
Climbing into the ring; Joan does a lap inside the ring, stopping to wink at Tamsin and flex her arms, leading to a moment where both women smile as Tamsin isn't going to let Joan get into her head, with the champion settling in her corner to warm up.
The fighters are waved to the ring centre by the referee, who takes the title belt and shows it off to the crowd and to the fighters, with both women touching the belt and claiming they are taking it home tonight.
Asked to touch gloves; both swipe their gloves together as they want to get this on, before ready in their corners as the referee signals for the bell to begin 10 rounds of BBU welterweight title action.
Round 1:
"Ding" both fighters start off behind a jab; testing each others reflexes and finding a staunch defence from their opponent to overcome, parrying and trading shots as they circle.
As Tamsin tries to push forwards with a jab and right cross, Joan gets her guard up to deflect the punches and snaps her opponents head back with a straight.
Joan looking happy to box on the outside as they trade, Tamsin again looks to step inside to work by dipping under another straight, this time succeeding as she drills two body shots in.
The fighters trade in tight, heads down as they work away to the others body, they can be seen gritting their gumshields to try and not groan out.
It's the champion who changes things up this time; nudging Tamsin back with her left and cracking Tamsin across the chin with a right hook that sends her stumbling back several steps.
Tamsin looks a little rocked as she covers up and Joan powers forwards with her punches smacking off the gloves of the blonde.
With the bell ringing with Tamsin shaking her head as she gets back to her corner, her crew trying to clear her head.
While Joan looks relaxed as she sits on her stool, chatting away with Lauren as Eva washes her down.
Round 2:
As the round begins; Joan is the one pushing the action as she catches Tamsin to the face with two straight punches that knock the head of the English fighter back.
Tamsin forced to move around the outside of the ring as Joan stalks forwards, the blonde getting clipped with punches through her mitts.
When Tamsin tries to swing a left hook out of her guard; Joan steps out the way and counters with a jab and straight off the face of her opponent.
The challenger struggling to do much more then landing glancing blows to Joan's face in return, with Joan keeping her at arms length as she keeps the ring center.
Late in the round; Tamsin parries a right and steps in with a right and left under the ribs of the champ, forcing the action to the inside as the fighters let their hands go.
Tamsin looks to have gotten her head straight again as the bell rings, her coach sitting her down and checking her marked up face, washing her down as they talk tactics.
The Girls Friday corner looks a lot more calmer, Joan knows that she taken the first two rounds easily, with pundits saying that their predictions of an easy defence are looking true so far.
Round 3:
As the action resumes; Tamsin starts to bob and weave more to dodge the punches aimed at her head, Joan maybe getting too comfortable as the blonde slips under a left cross to get in close to bang away at the toned body of her opponent.
Joan manages to nudge her back and slams a straight into her face to get Tamsin back on the outside, but she isn't having it all her own now as they trade single punches to measure each other up.
A missed right from Joan leaves her open to an overhand right as Tamsin straightens up, the English fighter now drives Joan back onto the ropes as she smacks her across the face with two cross punches.
The Puerto Rican model needing to cover up, with Tamsin switching her target up to the body, ripping in her punches to the ribs till Joan pulls her into a clinch.
The referee forced to step in to break them up, with Tamsin looking to keep the pressure on the champion, but missing with a right hook at getting caught flush on her nose with a double jab to back her up.
The late part of the round saw Smalls get some control of the round back, with her jab finding a home through the gloves of her opponent, who still managed to slip inside to work the body to make the champ have something to worry about.
As the bell rings; a scowl forms on both women's faces as they head to their corners, Joan not happy with herself for letting Tamsin into the fight.
In the opposite corner; Tamsin's crew are happy that she has finally found something to get on the scoreboard, with her coach telling her "this is your night babe, start believing it OK?" With Tamsin nodding as she stands up to fight in the next round.
Round 4:
It seems that Tamsin has found another gear; coming out of her corner quickly to engage the champ, she pressures Joan with quick movement to get in close to land to her opponent's abs.
Joan manages to land a double jab to her head, the follow up right hook misses and Tamsin lands an uppercut that opens Joan up to another two body shots to force her on the defensive.
With Tamsin now taking the ring center and keeping Joan stuck on the outside as they trade shots, punches slamming into each others faces as they are looking more angry by the second.
The challengers slips under a jab and uses her left shoulder to bump Joan onto the ropes, slamming her right into the body of Smalls three times till she is put into a headlock.
The referee once again steps in to pry them apart, with Joan looking more intense as she catches Tamsin trying to dip down to step in, a left cross lands on the top of the blondes head to make her rethink that attack.
Joan finishes the round stronger as she keeps forcing her opponent back each time Tamsin looks to get in tight, the bell ringing to end the round soon enough.
Tamsin all smiles as she heads to her corner; happy with the fact she is finally showing what earned her a title shot, with the fans starting to chant louder for her.
All the while Joan sees and scowls as her body is worked upon, Lauren telling her to get her head in the game before she wakes up to find she ain't the champ no more.
Round 5:
Both women start off quickly this time; trading in the ring center as they go toe to toe, Joan looking to have the harder shots as she backs Tamsin up several steps, while her punches knock sweat off the head of the blonde.
Tamsin slips under a straight punch to slam her right into the body of the champ to make her groan out, Tamsin powers forwards with a barrage of body punches making Joan grimace as she finds herself being driven back onto her heels.
Joan pulls her into a clinch; the referee stepping in to break up the snarling pair apart, once they are apart; Tamsin looks to get back inside with body shots.
With the Puerto Rican fighter uses her left shoulder to bump Tamsin back, then lands an uppercut to knock the challenger onto her heels.
Tamsin is covering up; but is getting caught through her gloves to her heads, snapping the head back of Tamsin, who is struggling to fight back.
The bell rings with Tamsin looking a little shaky as she heads to her corner, her coach needing to do their best to get her head sorted.
While Joan's eyes are locked across the ring onto her opponent, Lauren wiping her down and trying to cool her off as she tells her "that is my girl! Keep punishing her and take your title home!" With Joan grinning at that.
Round 6:
Tamsin looks to try to come at Joan and get into her face, as the fighters slug it out; it's clear that Tamsin is still rocked as she gets knocked back by two cross punches.
The challenger stuck on the defensive as Joan drives forwards, drilling her punches into Tamsin's face, with blood running from the nose of the blonde as she gets hit too easily.
Leading to Tamsin needing to drag Joan into a clinch; with a desperate look starting to form on the face of Tamsin, with the referee splitting the fighters apart.
Joan sticking in closer to Tamsin now, leaning out the way of punches coming from her opponent, hitting Egerton onto her bloody nose to open her up for harder shots across her face.
With Joan knocking Tamsin into a corner; with the fighters trading, but Tamsin is looking in trouble as her legs are beginning to wobble.
The bell rings to end the round with Tamsin looking relieved as she wipes the blood from her nose with her left and holds the top rope with her right as she heads back to her corner slowly.
The challengers corner team having to patch up her marked up face, Tamsin blinking to try and clear her head as she is asked whether to continue, with her nodding in reply.
Joan bangs her gloves together as Lauren tells her to hurt Tamsin, with Joan looking up and nodding at her coach with a smile.
Round 7:
The fighters step out; but it is clear straight away that Tamsin is in a bad place, Joan keeps hitting her flush on her face to back her up.
Tamsin throws a right hook that Joan side steps and lands a straight to the side of her face, followed by a left hook that wobbles the legs of the challenger.
With Joan powering forwards; driving Tamsin back as the fans of Tamsin look worried, THOSE FEARS LOOK FOUNDED AS SHE GETS CAUGHT WITH A DOUBLE JAB ON THE BLOODY NOSE THAT OPENS TAMSIN UP AND AN UPPERCUT LANDS FLUSH TO SEND HER ON HER BACK SPREAD EAGLE!
Joan bangs her right fist off her chest as she jogs to a neutral corner, the referee kneels down and checks on Tamsin, HE WAVES THE FIGHT OFF AS HE SAYS TAMSIN IS KNOCKED CLEAN OUT!
Winner and still BBU welterweight champion Joan Smalls KO Round 7After:
Joan steps out the neutral corner and flexes her arms as a big grin crosses her face, with her corner team rushing out to hug her and celebrate with her.
All the while the ringside doctor is checking on Tamsin; using smelling salts to waken her up and cause the beaten challenger to splutter as she is helped to sit up.
Tamsin holds her head as the doctor checks on her, she tries to get up but slips back to her backside, hurting from the knockout, with medics coming in to help her out the ring and to the back for more tests.
With Joan watching Tamsin be led out; just smirking at her as she gets her gloves taken off by Lauren, with both Lauren and Eva praising her for another strong win.
The referee waves Joan over; getting her hand raised by them and giving the title to hold up in her other hand as her fans are cheering her.
Joan strutting around the ring with the title up in the air, looking proud of herself as she does a lap while being applauded.
With pundits saying that girls like Toni Garrn, the ACB champion Jesinta Campbell and plenty of the other top fighters watching this, wanting so badly to be the one to rip the title from Joan's hands and stand over her.
All Joan cares about right now is that she is still unbeaten and holds the title as she leaves the ring, holding the title on her right shoulder as she struts to the locker room area with Lauren and Eva following.