Post by girlsfriday on Jul 25, 2018 16:16:56 GMT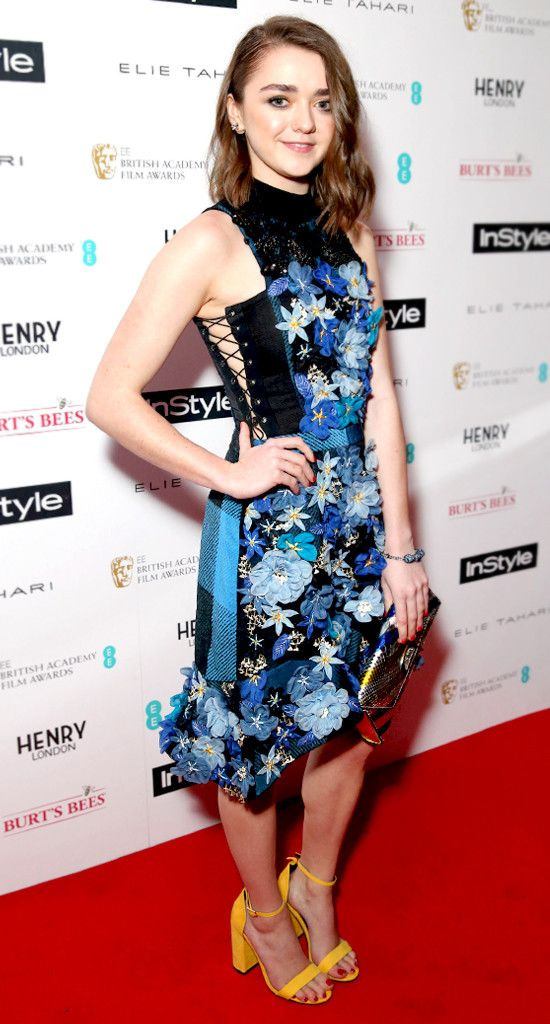 Vs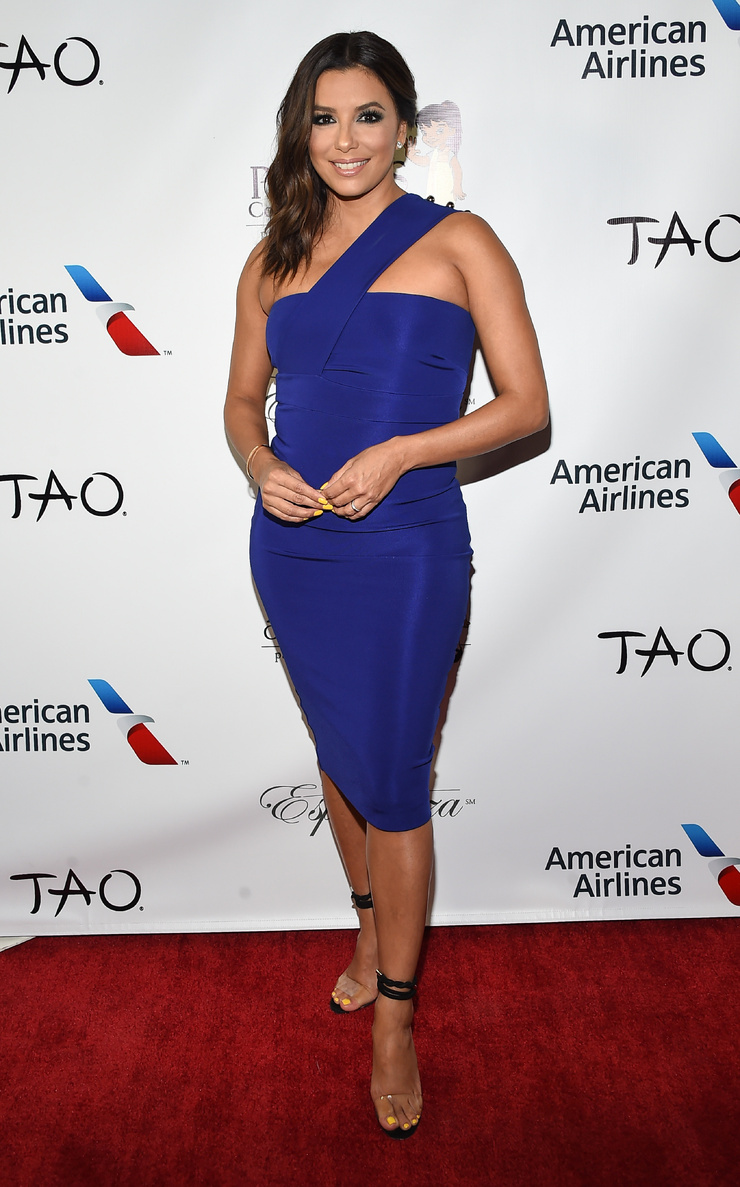 (Written by Girls Friday/Results by Lookout!)(Girls Friday vs Free Agent)Intro:
A battle of youth vs experience as Maisie Williams steps up to tackle the former FCBA champion Eva Longoria, with both getting a win in the others home organization this month, plenty of pride on the line as well in Cardiff.
Maisie is 21 years old, she stands 5'1 and holds a record of 7 wins, all by knockout and 4 defeats.
Eva is 43 years old, she stands 5'2 and holds a record of 21 wins, 16 by knockout and 15 defeats, she is a former FCBA flyweight champion.
The fighters were interviewed separately on the BBU TV network by head reporter Denise Van Outen, with Maisie first on the show wearing a blue dress and heels.
She told Denise "while it would have been nice to have fought Eva in her prime but I know that Eva still has a good punch on her, just ask Dannii Minogue on that"
Continuing with "the fact is though that I feel in great shape, the training wheels I've had these last two years seem to be getting taken off as I'm getting regular fights and my opponents are not people I can simply bulldoze out the way, so you are finally seeing the real me, enjoy guys" winking as she shakes the hand of Denise and heads off.
Now Eva is getting interviewed as she wears a tight black dress, showing why she is still one of the most beautiful women in the world right now.
Confidently she states "so I have already proven by beating your legend around here Dannii Minogue, I guess the next thing to do is embarrass one of your prospects to show to you how minor league this place is"
When Denise makes it known that she isn't happily with that term for the BBU, Eva laughs and tells her "let's be frank, I am trying to be nice when I say minor league, your fighters don't match up to the FCBA girls, so just keep on dreaming" as she stands up and struts off.
Fight night; first out is Maisie with her coach Lauren Berlingeri and Eva Carneiro by her sides, she blows kisses to the crowd as she looks excited for this, jogging down to the ring.
Her attire tonight is a red sports bra with white crosses on the bra cups, red gloves and shoes, white gloves with red thumbs, with her hair in a ponytail.
Getting into the ring; Maisie bows to each side, before she jogs over to her corner and begins to warm up by shadow boxing, showing off her hand speed.
Out comes Eva; her coach follows behind her as she marches down to the ring, banging her gloves together as she goes.
Her attire is a white sports bra, white trunks with flame patterns up the sides, white gloves and shoes, her hair is braided.
Climbing into the ring; Eva steps to the ring centre and shows off her hand speed to maybe try and scare Maisie, who simply leans against her turnbuckles in her corner and fakes a yawn, with Eva smirking and heading to her corner.
The fighters come to the ring centre and touch noses, as the referee goes through the instructions, the tension is thick between the fighters.
Asked for a touch of gloves; the fighters swipe them together and jog over to their corners, ready to start 10 rounds of flyweight action.
Round 1:
Both women start off with probing punches as they dance around each other, light on their toes as they move, each finds gaps in the others to land to the others face.
As they get comfortable, Maisie looks to step in, Eva uses her flexibility to duck and dodge Maisie's punches and counters with straight punches smacking Williams on her face.
A right cross knocks Maisie back behind her guard, with Eva pushing forwards with her punches raining off the body of the youngster.
Who shoves Eva back to open up space; as Eva looks to get back into her face, it's Maisie who counters Eva by slipping under a right to come up with an overhand right.
The fighters begin to slug it out in close, heads rubbing as they try to force each other back, with Eva using her experience and her left to shove her opponent back, lashing a right and left across the face of Williams to shove her back.
Maisie forced to cover up and use her quick footwork to get out of trouble as Eva comes forwards behind her jab, instead the fighters trade single punches through the others guard as the round comes to a close.
As the bell rings; Eva smirks as she jogs back to her corner, knowing she has gotten off to a good start as her coach wipes her brow, telling her "she can't match your skills, keep out boxing the dumb little girl"
Round 2:
Eva starts off strong as she continues to use her bobbing and weaving tactics to keep Maisie off base, catching her to her face with punches through the mitts of the Brit.
The Latin star smiling as she works Maisie back towards the ropes, changing her target up to the body of Maisie to make her groan out.
But it leaves her open as Maisie gives her a little nudge with the left, enough for Maisie to smack her across the face with a right hook.
That allows Maisie to start driving Eva back across the ring, drilling her punches into the face of the American to the delight of her fans.
Till Eva nudges Maisie back; with both fighters moving in tight to work on the inside, throwing short sharp digs into the others body to force gasps from their opponent's lips.
Maisie steps back and lands an uppercut that knocks Eva's head back, the veteran forced onto her heels as she is getting caught through her guard onto her face.
Blood starts running from the nostrils of Eva, who has to pull Maisie into a clinch, the fighters push and shove with their body as they want to show they are the stronger woman.
Once apart; Eva slips under a jab and throws two body shots that make Maisie groan, with the younger fighter just getting her head out the way of a right cross.
The round ends with Eva knowing now that she is in a fight, though she doesn't seem to have lost any swagger to her step as she heads back to her corner.
While Maisie looks satisfied with her work, Lauren tells her "you did good but you need to use your hand speed more, she is old!"
Round 3:
Both women come out hard; meeting at the ring centre to go toe to toe, a classic flyweight slugfest has the crowd standing, Eva looks to have the harder punches, the better volume from Maisie.
Eva nudges Maisie back and lands a straight off the nose of the English fighter to knock her back, Longoria pushing forwards as Williams has to cover up and dance backwards.
Maisie dips under a right cross and digs two body shots in to force Eva back, with the fighters getting back in tight to try.
A right catches Eva across the nose of the Latin star, making Eva step back as the youngster pushes onwards to knock Eva back behind her guard.
Maisie slams her jab up top to keep Eva's guard up, before using her right to smack into the ribs of her opponent, forcing Eva around the outside of the ring.
But Eva parries aside the jab to step inside with a left cross turning Maisie's head, Eva now being the one to get into Maisie's face as the action goes back and forth.
The last part of the round sees the fighters trading shots as they stand straight on, till the bell rings to end the round with both women looking frustrated.
As they sit on their stools, eyes lock across the ring as both are pissed off at their opponent not crumbling yet, both have marked up faces already and Eva has blood running from her nose again.
Round 4:
As the fighters come out; Maisie seems to change up her style as she let's Eva come after her, the veteran taking a few counter jabs to her body and face as she hunts down her opponent.
When Eva comes in with a left hook; MAISIE DIPS DOWN AND COMES UP WITH AN UPPERCUT THAT KNOCKS EVA ONTO HER HEELS!
Eva finds herself being driven back by three punches smacking off her face, THE FINAL RIGHT HOOK LANDS ACROSS HER NOSE TO MAKE EVA CRY OUT, WITH ANOTHER RIGHT PUTTING EVA DOWN TO THE CANVAS IN A HEAP!
Maisie nods to the fans as the crowd roar her, 1...2...3 Eva turns to her back from her side with blood running from her nose to the canvas, 4...5...6...7 Eva pushes herself up to a sitting position holding her head 8...9...10 finding herself counted out!
Winner Maisie Williams KO Round 4After:
Maisie now adds a former champion to her growing record, though this was far from easy as Maisie jogs over to her corner and flexes her arms for her fans with a big grin on her angelic face.
While Eva sits looking annoyed as she wipes her nose, the ringside doctor comes into the ring to check it out and manages to stop it bleeding after some work.
Eva then is helped to her corner as her coach comes out to hug her and tell you "you were unlucky tonight, you matched her all the way" not helping the mood of Eva one bit.
As soon as the fighters are cleaned up and ready to come to the ring centre, they stand either side of the referee for the final result to be announced, Maisie getting her hand raised and jumps up as she is ecstatic over this win.
When Maisie goes to shake the hand of Eva; the veteran brushes her off as she turns her back on her and leaves the ring, clearly not respecting Maisie one bit.
Maisie just mockingly waves her goodbye to chuckles from her fans, before strutting around the ring with her arms up in the air.
Soon enough Maisie leaves the ring with her coaching team, all smiling widely as they head to the locker room as the future looks bright for this youngster.