Post by girlsfriday on Jul 25, 2018 16:21:14 GMT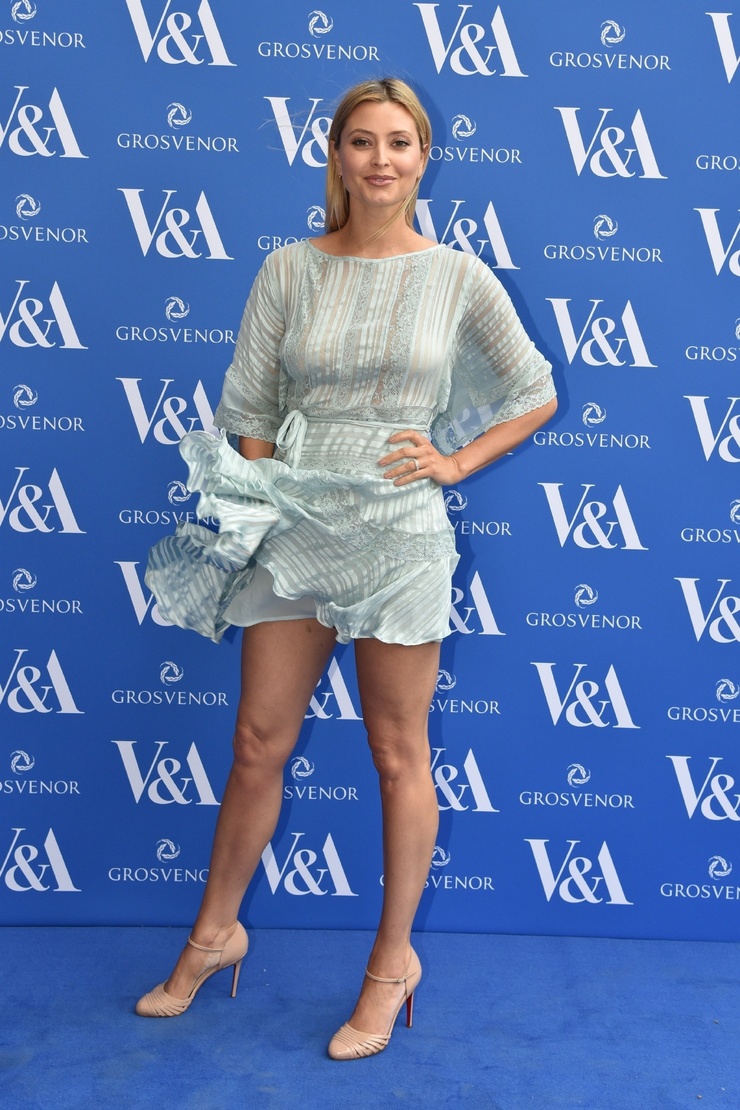 Vs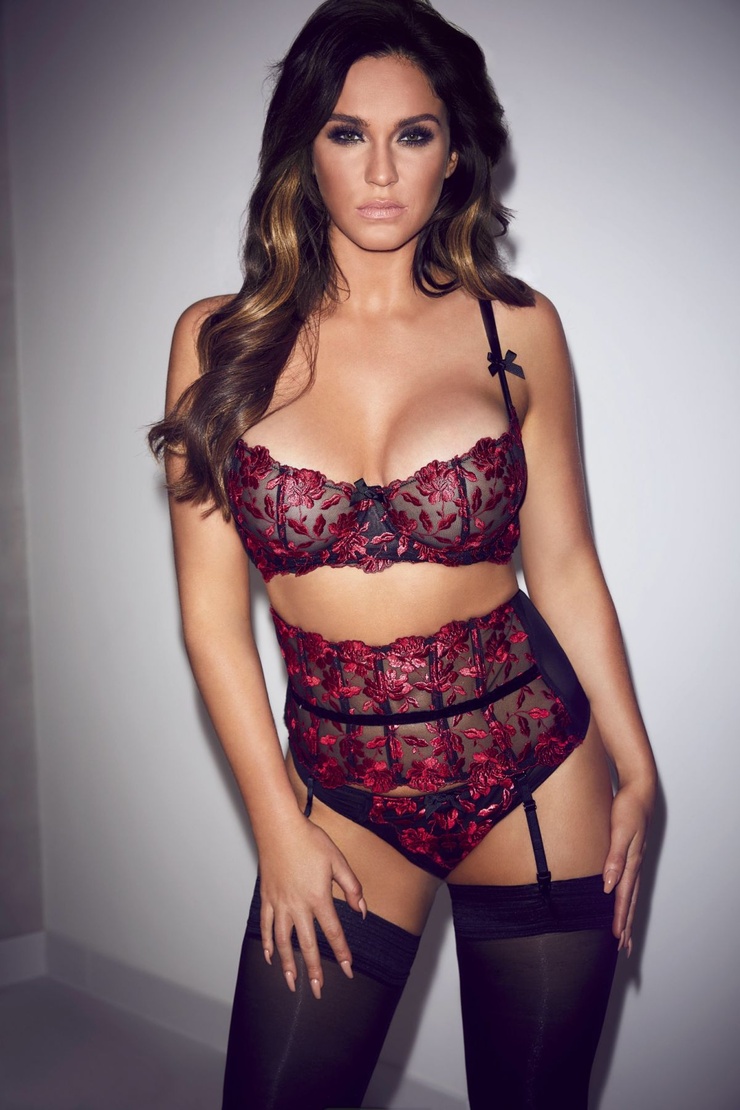 (Written by Girls Friday/Results by Lookout!)(The Metermaids vs Free Agent)Intro:
Aussie legend Holly Valance looks to halt the impressive unbeaten run of Vicky Pattison, the BBU Arena in Cardiff is the venue for this battle.
Holly is 35 years old, she stands 5'8 and holds a record of 16 wins, 9 by knockout, 17 defeats and 1 draw.
Vicky is 30 years old; stands 5'6 and holds a record of 4 wins, all by knockout, 0 defeats and 1 draw.
The fighters were interviewed at their gyms, Holly finishes her cool down, then going to talk to the press with a smile on her face.
"Great to be back in the ring, especially getting to knockout a s*** like Vicky is always something to look forwards to" says Holly.
Before she adds "I have sparred a little with my sister Olympia, so I know I'm in great shape to kick Vicky's ass around the ring" waving to the journalists as she goes to shower.
While Vicky finishing her work on the punchbag to go talk to the press after wiping her head down with a towel, she says "I'm finally back from Australia, time to get back in the ring to kick a bunch of w****'s arses"
She continues "I get to pick off what's left of Holly's career, I mean we all know that she is finished, guess I need to beat her till she finally gets it through her head to stay out my ring"
Fight night; out comes Holly with Tara Moss acting as her coach tonight, she has a green hoodie on with the hood up, jogging down to the ring punching the air.
Taking the hoodie off with Tara's help; she reveals that Holly is wearing a gold sports bra with green trim, gold trunks with green strips and a green waistband, green gloves and shoes, with her blonde hair braided.
Stepping into the ring; Holly blows kisses to the fans as she heads to her corner, getting a loud cheer and wolf whistles that makes her cheekily wink to the crowd.
Now out comes Vicky; she can be heard shouting "your times up you c***sucking w****!" As she heads to the ring.
She is wearing a black sports bra, black trunks with white strips, white gloves with black thumbs and black shoes, her brunette hair is braided too.
Getting into the ring; Vicky mounting the bottom ropes in her corner and shouting "I'm the queen of the jungle! This bytch isn't even the best in her family!" Which gets a few "oohs!" From the crowd.
Once the fighters come to the ring centre, things get ugly as they exchange insults, then Vicky pushes Holly; who shoves her back and nearly leads to the fight starting early.
Instead the referee and coaches get involved, with both fighters being dragged back to their corners and given a moment to calm down.
Once order seems restored after the referee warns both to keep this a boxing match or they'll throw it out, the bell is rung to begin 10 rounds of bantamweight action.
Round 1:
Out come the fighters, both throwing probing punches as they start off circling around each other, Holly starts off the one landing the cleaner punches due to her extra reach.
Vicky though shows off her speed; slipping under a jab to land two body punches, before just missing with an overhand right that Holly leans out the way of.
It's Vicky who controls the action, using a stick and move style attacks to keep Holly on the defensive, dipping under several punches from the blonde bombshell to work the body.
Holly doesn't let her have it all her own way, stepping back as Vicky comes in with a right hook aimed at her ribs, instead coming back with a double jab to the top of the Geordie's head.
But Vicky feints with a left and digs her right onto the abs of Holly, following with a left cross up top that puts Holly behind her guard.
Vicky ploughs on with her punches raining off the gloves of her opponent, forcing Holly to move around the outside of the ring as the veteran keeps off the ropes.
The bell rings with Vicky looking confident as she nods to her coach, happy with her work rate to start off the fight on a positive note.
Round 2:
Vicky looks to keep on top of Holly, with both women trading single jabs as they circle, the smaller fighter slipping under a right to again go to the ribs of Valance.
Who shoves Vicky back and starts boxing more off the back foot, drilling her jab into the top of Vicky's head to keep her on the outside.
When Vicky looks to dip and move inside, Holly uses her double jab again to snap Vicky's head back, as Vicky tries to come up with a right cross, Holly steps back and comes back with an uppercut that doesn't land flush but pushes Vicky behind her guard.
Holly now controlling the action as she uses her jab to keep Vicky on the outside, each time Vicky keeps trying to come out from behind her guard, Holly keeps moving back and catching her on her face with straight shots.
The bell rings to end the round with Holly looking all smiles as she heads back to her corner, Tara giving her a thumbs up as she tells her to keep outboxing Vicky.
Who in her corner looks frustrated as she sits down, Vicky asking her coach "where the f*** did that come from?" Her coach telling her to keep her mind on the prize.
Round 3:
Both women start behind their jabs as Holly looks to continue imposing her height on her opponent, drilling several more punches into the top of Vicky's head.
As she looks to add more power punches; Vicky slips under her right cross and lands a right to the ribs of her opponent.
Vicky stays in close to force the action, with both women trading in tight as the fans cheer them on, the smaller Vicky looks to be winning these exchanges as she uses her left to nudge Holly back and uses her fight to dig away at the body.
Holly manages to step back and land a left across the lips of Vicky, making her cry out and step back; Holly trying to push forwards as she slams her punches into the younger woman's gloves.
But a missed straight from Holly allows Vicky to slip inside and land an overhand right that turns the Aussie fighters head and allows Pattison to drive her back onto the ropes with pounding body shots.
Pulling Vicky into a clinch; Holly looks frustrated as the referee has to step in to pry them apart, with Vicky keeping the pressure on Holly in the remaining seconds of the round.
The round ends with Vicky looking all smiles as she jogs back to her corner, her coach wiping her down as they look calm as they chat away.
While Tara looks more businesslike as she gets into Holly's face and can be heard asking if she wants this, both know another loss could basically finish off Holly's career
That seems to regenerate Holly as she stands up ready for the next round, nodding to Tara as if to tell her that she really wants this.
Round 4:
Vicky is looking to step up a gear; keeps bobbing and weaving to dodge the punches from her opponent, before slipping inside to drill a right into the abs of the Aussie to force a groan from her lips.
The younger fighter forces Holly around the outside of the ring aimed at the ropes, Holly only able to throw out single punches as Vicky throws punches in bunches.
Till Vicky gets pulled in tight by Holly, with Vicky heard to say "come on bytch! Starting to feel weak?!" With the referee struggling to break the wrestling pair up.
Once apart; Holly seems to get her punches going again as she steps forwards, but Vicky gets back under them to work the body of Valance to force her back on the defensive.
Vicky looks to be in full flow now as she keeps moving on the attack, Holly on the other hand looks to be reacting and not being able to do much else.
Till Vicky lands two crisp hooks to the body, Holly winces but uses her left to shove Vicky back and as Pattison's head lifts up, it's Holly who lands a vicious right hook across her face that knocks her back.
Holly finishes the round strong as she keeps on the front foot, Vicky having to cover up as she is getting clobbered around her cheeks and back towards the ropes.
The bell rings to end the round with Holly not looking as worried as she may have been through most of the round had lasted all of it.
Instead as she sits and gets cleaned up by Tara, she is getting a pep talk from her coach as Holly bangs her gloves together.
In the opposite corner; Vicky looks annoyed, her eyes locked onto Holly as her coach tells her to be careful, reminding her that Holly is a dangerous fighter, though Vicky seems to snot at that.
Round 5:
Both women start off quickly, looking to take control of the fight as they work away at midrange, slamming multiple punches through the others mitts to their face.
Vicky looks to step inside with a right to the body, Holly reads it though and deflects part of the blow with her arm, using her right to shove Vicky to her face, before landing a left hook that turns the Geordie lasses face to the side.
The brunette looks to get back at Holly; but she takes a jab straight onto her nose that opens her guard, HOLLY FOLLOWS WITH A RIGHT HOOK ON THE BUTTON THAT WOBBLES VICKY, WITH A FOLLOW UP RIGHT WITH REAL POWER BEHIND IT PUTS VICKY ONTO HER BACK AS HER LEGS CRUMBLE!
The crowd look stunned as Holly jogs to a neutral corner, 1..2...3 Vicky slowly turns to her front 4....5....6 crawling over to the ropes 7...8 she tries to grab onto the ropes 9....10 but falls flat on her face as her grip slips and she is counted out!
Winner Holly Valance KO Round 5After:
Pundits at ringside look stunned as Holly pulls off the upset, not the biggest by any margin but Vicky was expected to see off Holly on the way to getting a title shot sometime this year, well that is certainly on hold.
Holly meanwhile roars as she jogs to the ring center and raises her arms in the air as a chant for her rings out, the popular Aussie getting a lot of love from the fans as she proves tonight that she is far from finished.
While Vicky is helped to her stool; a glazed look on her face as she is still feeling the effects of one hell of a knockout, her coach looks befuddled as they try to wake her up fully.
In Vicky corners minds; she was winning the fight up till the finish, while one person will certainly be watching with glee, Vicky's rival Charlotte Crosby must be laughing her head off and planning on getting a rematch with Vicky sometime soon now to even their personal score.
As Holly gets cleaned up by Tara and her gloves taken off, she gets a guest in her corner; her younger sister Olympia appears from the back and Holly waves her into the ring.
With both Holly and Olympia embracing in a tender sisterly moment, Olympia telling Holly how proud she is and that she knew she'd be back kicking ass.
The referee comes over to ask Holly to come to the ring centre, where he raises her hand to a loud roar from her fans.
All Vicky can do is sit on her stool and watch all this unfold, all her big talk of retiring Holly is for nought, her coach helping her out the ring, with the coach needed to help her walk to the back.
While Holly mockingly shouts out the ring at her "call me anytime you want an ass kicking bytch!" With Vicky telling her coach to stop for a moment so she can give the middle finger reply, then heads off.
Holly and Olympia laugh their heads off as they talk about Vicky, "how full of it she was and now look at her" says Olympia as the sisters leave the ring together and put an arm around the others shoulder.
Heading to the back; they discuss where they should go to celebrate, with pundits now wondering what this result means for both women, is this a red herring return to form for Holly? Is Vicky not as good as first thought?