Post by girlsfriday on Jun 24, 2020 19:33:16 GMT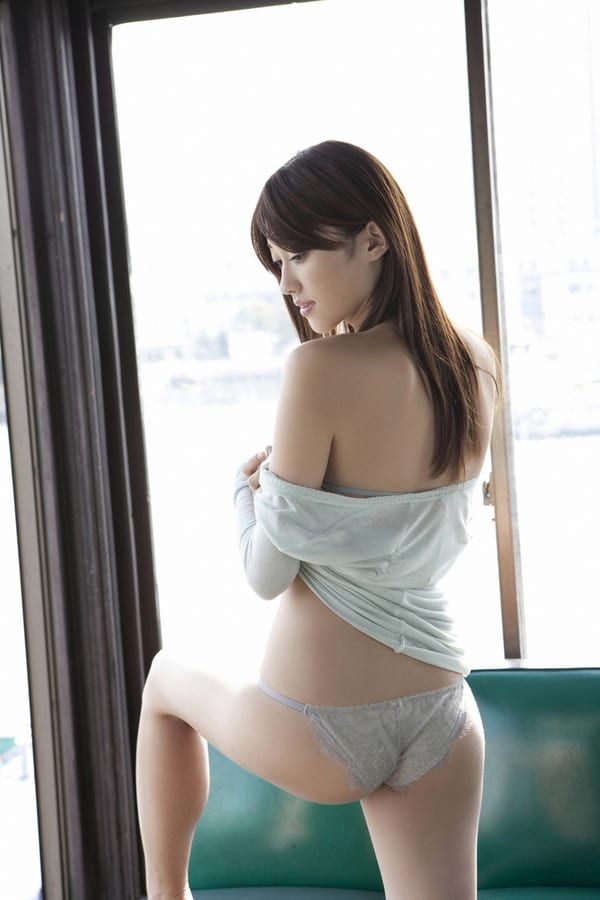 VS
(Written by Girls Friday/Results by Lookout!)(Front Street Japan vs Girls Friday)Intro:
An international clash now between Japan's Mikie Hara and Spain's Ivana Baquero, both wanting to be in the title hunt, a win here will be an important step towards that goal.
Mikie is 32 years old, she stands 5'4, holding a record of 13 wins, 12 coming by way of knockout, with 3 defeats, she is a former BBU flyweight champion.
Ivana is 26 years old; she stands 5'3, also holding a record of 13 wins, 12 coming by way of knockout, with 3 defeats.
Both have had a great start to their careers, while Mikie has the championship experience, but she has sat on the bench for the past two years after two defeats, can she find the form again that got her that title?
BBU TV reporter Anna Woolhouse interviews the fighters in the backstage area at the start of the night, in the case of Mikie it is her coach Hamada doing the talking as Mikie bounces on her toes beside her, stretching and keeping limber in a white tracksuit with her stables name in red letters on the left side of the front.
"We've been studying Ivana for a while now, I will admit that she has some talent but she doesn't excel in anything, Mikie on the other hand, well her record speaks for itself doesn't it" says the coach with a stern look.
Pointing at her fighter, Hamada adds "she is the best in that ring, she is the toughest and most skillful flyweight in the world, these past two years she has been working on the little mistakes she has been making, time for the crowd to remember who she is" both the Japanese women head off talking in their native tongue about the fight.
Next is Ivana with a big smile as she wears a white T-shirt with black jeans, smiling as she says "these are the fights that I've wanted since I first came into boxing, I have been studying the footage of her and simply wow, she is a gold standard fighter"
Grinning she continues "but you see if Jenna (Louise Coleman) can stop her then I certainly can, I haven't forgotten her and I plan on giving Mikie a harder time then that flabby bytch did" explaining the real reason she wants this fight.
Fighting time; out comes Mikie with Hamada behind her, she is wearing a white sports bra with red stripes down the side, matching trunks and shoes, red gloves, her hair is tied back into a ponytail.
She is looking in her usual all business mode, climbing into her corner where she goes through her punching drill, showing off her hand speed to the crowd, Hamada telling her to bring home the win for their stable.
Now out comes Ivana with her coach Ming-Na Wen, they head down the aisle with Ivana wearing a red sports bra with yellow stripes down the sides, matching trunks and shoes, yellow gloves, her hair is braided for the fight.
Climbing into the ring, Ivana thuds her gloves together before taping her cheeks with them, eyes locked on her opponent from across the ring, bouncing on her toes as she goes through her punching drills.
The referee brings the two fighters together, eyes lock together as they come nose to nose, no hint of fear from either fighter, the referee allowing them to do so but staying near in case it kicks off.
Told to touch gloves, they hammer them into their opponent's gloves, turning back to their corners with the crowd cheering both women, the bell rings to start 10 rounds of flyweight action.
Round 1:
Both fighters come up in similar stances, light on their toes as they trade jabs to start, upper bodies moving as they are looking for good angles to strike from.
The opening minute as you'd expect then isn't the most action packed as they feel the others skills out, landing some nice crisp jabs to cheeks is the highlight.
Mikie shows off her boxing IQ, feinting with her straight before landing the real left hook across the cheek of Ivana, she quickly follows up with another two punches into the face of the actress.
Who seems to be struggling to match Mikie's quickening of the tempo, ending up being pressed around the outside of the ring, still landing some nice punches between the mitts of her opponent.
But it is Hara outworking Ivana, lashing in some beautiful two and three punches at a time to make Ivana cover up as the round comes to a close.
A strong start for the Japanese star, Mikie sitting with a smile on her face, while Ivana is being told to up her work rate to match Mikie's.
Round 2:
They kick off similar to the last round, trying to gauge the range with their jab, showing plenty of respect to the woman in front of them, with both landing more fluidly now.
This time Ivana baits in Mikie with few feints, she makes Mikie pull the trigger too early as she steps to the left to dodge a straight before hammering a right of her own into the face of Hara.
Who now finds herself being pushed back by a double jab/straight combo to her face, Mikie experiencing what Ivana felt in the last round, only really able to land single punches out of her guard.
With the Spanish fighter looking crisp with her punches, switching targets to give Mikie trouble, though as there is less then a minute to go, she leaves her left too low, taking a right across her cheek.
Back comes Mikie as she looks to try to land something big, both women stand their ground at the center, the classic flyweight exchange taking place as they throw flurries of punches in the last few seconds of the round.
At the bell they raise they gloves to show a ceasefire, turning on their heels back to their corners with the Girls Friday corner much more happier after a stronger round for their fighter.
Round 3:
Mikie is looking for ways to push back Ivana like the first round, maybe over thinking things as she takes a straight onto her nose to give her something else to think about.
The Spanish dynamo so far has predominantly stuck to the outside, she switches it up after she ducks a right, coming inside to work with nasty looking hooks to the body, showing the more classic Latin style.
Pushing her back, Mikie precise with a double jab/right cross combo, looking to press back Ivana to the ropes as she comes forwards, landing some sniper like strikes through gaps in the guard of Ivana.
Who after half the round slips a jab, landing a left hook to the ear of Hara, Baquero follows up with an uppercut that knocks back the Japanese model onto her heels.
Powering forwards with her head down, Ivana makes it hard for Mikie to really come back at her, keeping herself compact and in the face of Hara, throwing hooks under the ribs of the former champion.
The round comes to a close with Mikie getting berated off of Hamada, she nods as she knows she needs to do better or find herself being pushed around by Ivana.
Round 4:
At the bell Mikie looks to be more forceful with her jab, not bouncing as much on her toes as she doubles it up, smacking an overly aggressive Ivana on the top of her head to keep her at range.
The opening minute is a reminder why Mikie was once the most feared fighter in the division, her hand speed and accuracy is scary when she is on form.
Opening a cut on the bridge of Ivana's nose, though that doesn't stop the actress, who lands a hard overhand left into the cheek of Hara, a straight follows to knock her back a step.
At the center they go toe to toe, looking more in Ivana's wheelhouse as she continues to bury in some crisp body shots to get her corner team cheering.
With less then a minute to go, Mikie quickly steps back to open up space for a left/right hooking combo, a right straight into the mouth of Baquero has her backing up as she covers up.
Mikie now giving her a taste of body work, rifling her punches into the abs of the Girls Friday fighter, who clinches up to stop the assault, the round coming to an end as they split apart.
A much better round for Hara there, still getting pointers on what she needs to improve, Ivana on the other hand told to keep pushing Mikie around when she gets an opening.
Round 5:
Looking to be building in confidence, Mikie is trying to drive back Ivana with straight punches into her opponent's face, opening a cut on the bridge of Ivana's nose.
Ivana finding herself back along the ropes, trying to Bob and weave to dodge and counter strike, so far though she has been limited to single punches that land cleanly, worrying her coach judging by her expression.
After the first minute though Ivana times her attack to perfection, parrying a straight so she can counter with an uppercut to the body, Mikie hisses out as she retreats back to the center.
Both trading hard punches through the others gloves as they stand to trade, Ivana ducks under a left cross to hammer in two rights to the body of Hara.
As they head into the final minute of the round, Mikie catches Ivana with a left cross to the ear, looking to knock back the younger woman to the center of the ring.
At the bell Mikie gets another round on the board, she is loosening up with each success she is having, Hamada telling her to keep boxing the ears off of her opponent.
Round 6:
Drilling punches into each other faces, Mikie looking to push back Ivana but misses with a straight, instead taking a right into her stomach, that looks to wind Mikie.
An uppercut knocks back Mikie to her heels, Ivana lands a left hook to the chin of Hara to rock her, ANOTHER UPPERCUT LANDS FLUSH TO SEND MIKIE TO HER BACK!
Hamada can be seen clenching her fists as she sees her fighter flat on her back, 1...2...3...4.. Mikie groans but isn't moving much, 5...6...7... Mikie's eyes open but she is blinking 8...9..10 that's it for Hara as she is counted out!
Winner Ivana Baquero KO Round 6After:
Raising her arms into the air, Ivana is beaming even as blood trickles from her cut, Ming-Na smiling as she looks over at Hamada.
Who is looking in a bad mood, Hamada steps in the ring to help up Mikie, she doesn't say anything to her fighter as she leads her to her stool, her corner team working on Mikie as she looks down at the canvas.
The winner meanwhile is getting hugs from Eva as Ming-Na tells her "good job tonight, we have some work to do but you are finding your feet" making Ivana nod as she knows she isn't perfect yet by any stretch.
After the fighters are cleaned up, they come to the center for the final result, there's a nod of respect between the fighters, with Ivana getting her hand raised by the referee to the delight of her hands.
Mikie steps out the ring with Hamada telling her she needs to take lessons from tonight, Mikie nodding as she listens intently to her coach, she showed glimpses of her best but maybe her confidence is starting to wear away.
Inside the ring Ivana poses for the cameras with her arms raised, she sticks out her tongue to the camera as she laugh, showing her cheeky side.
Leaving the ring with her coaching staff, Ivana did defeat Mikie faster then Jenna did, though it could be argued Jenna beat the better version of Mikie, plenty of debate could rage on that front.