Post by Vassago on Nov 28, 2020 21:25:40 GMT
Charlotte Church:
VS
Champion - Alice Eve: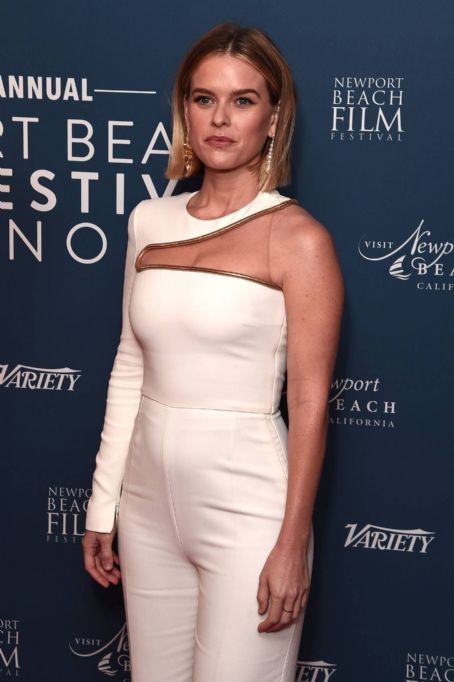 Tale of the Tape:Charlotte Church:
Age: 34
Height: 5'5
24-23 (24KOs)
Current BBU JMD champion.
Former BBU bantamweight champion.
Vs
Alice Eve:
Age: 38
Height: 5'5 ½
18-12-1 (17KOs)
Current BBU bantamweight champion (3rd Defence)
(Lioness Club vs Lookout! Atlantic Boxing)(Written by Girls Friday/Results by Lookout!)Intro:
The BBU bantamweight title is now on the line, two women who have been a part of the BBU since its inception, Charlotte Church is wanting to reclaim the title for the second time, Alice wanting to prove she is the undisputed best in the division.
These two have history in the BBU ring, back in 2012 they fought in an absolute war, Alice came out on top with a tenth round knockout, both fighters career branched off after then till now they have come back around on this anniversary card.
In the build up before the fight both fighters had spitted insults on the way, with twenty four hours before the fight they met for the face off on the stage, the BBU badge on a wall behind them with tenth anniversary under it in silver letters, the fighters going nose to nose at the center of the stage as cameras flash, Charlotte has her JMD diamond encrusted title bra on, Alice holding up her bantamweight title in her right hand.
Neither says a word but the tension is clear between them, eyes full of fury as they press tighter together, their management needed to rush in to pull them apart before they start up now, eyes still locked as they are backed off, once things are settled the women hand off their titles for the weigh in.
First on the scales is Charlotte wearing a red bikini, flexing her arms as she comes in at 118lbs, while Alice gets on wearing a white bikini and coming in at 113lbs, hands on her hips as she stares right at Charlotte, who has to be held back by her coach Melanie Brown before the fight takes place here and not in the BBU Arena.
Getting handed microphones, Charlotte speaks first as she tells Alice "I've waited so long for this, my chance at you, my chance to get my title back, for too long I've been on the fringes of the elite, not because I didn't deserve to be in that bracket, but because too many were afraid to fight me" a bold statement that has Alice shaking her head.
"afraid of you? No Charlotte I've wanted to fight you since I won the belt, for the past twelve months we have been the focus of pundits, every time I think that I'll finally be recognized as the champion without equal, I hear your name and honestly it infuriates me, I kicked your arse once and I will do it again" says Alice as she stares hard at Charlotte.
Who scoffs as she replies "you were lucky! I had you hurt in that fight, imagine how much worse this is going to be for you, I'm not the same fighter I was then, I was naive but now I am stronger, I am tougher and I will finally shut you up on the biggest stage in BBU history, when I beat you then no one will debate about us again" hands on her hips to show Alice she isn't going to back off so easily from the champion.
The blonde bombshell simply stares at her, dropping the microphone as she seems to have had enough talk, both women snarling insults as they are held back, trying to kick out at the other as the hatred these two have carried for this past year, hell maybe eight years is on full show, they are led off the stage before the fight is jeopardized.
Fight night, out first comes Charlotte with the Welsh flag draped over her shoulders, the crowd chanting for their hometown girl as she heads into the biggest fight of her career, Mel beside her as Church looks in the zone.
Stepping in through the rope, Charlotte goes on a lap holding up the flag with her red gloves, a white bikini with her hair tied back into a ponytail finishes her look, she jogs to her corner when she is done, nodding to Mel when asked is she ready for tonight.
The champion has arrived! A hail storm of boos ring out mixed with some cheers, Alice doesn't seem fazed as she heads out with her coach Nicole Ritchie beside her, Nicole holds up the BBU title for all to see, Alice seems in her own world as she walks with a purpose to the ring.
Climbing through the ropes into her corner, Alice bounces on her toes as she goes for black gloves to match her bikini, her blonde hair is also tied into a ponytail, she watches as Nicole hands the referee the title belt.
Both fighters come to the center as the referee holds the title up, Charlotte begins the trash talk right away, telling Alice that the title is coming home where it belongs, insulting her as a trashy blonde bimbo, leading to Alice slapping her with her right glove.
Pandemonium nearly breaks out as Charlotte pushes Alice, coaches with the referee have to keep the fighters apart as they seem to bring out the worst in each other, no glove touch here as they are led back to their corners, the referee warns both to keep the fight clean before they ring the bell to start 10 rounds of BBU bantamweight title action.
Round 1:
"Ding!" At the bell both women come out their corners quickly, Alice trying to dance around the more straight on attacking Charlotte, both throwing in cross punches along with their jabs as it is a frantic start to the contest.
A jab/right cross catches Alice as Charlotte steps in, both let their hands go but the power advantage is clearly with Church, who is showing Alice why she is a champion in her own right by backing her up onto the ropes with another two cross punches to the face.
Already needing to clinch up as she was getting clubbed across her beautiful face, Alice nods to her corner as if to say "I f***ed up" the referee needing to break them up as both throw in kidney shots when they try to work out the clinch, making them hiss into each others faces.
Now at the half way stage of the round, Alice ducks under a left cross to bang in three quick fire punches into the body of her challenger, trying to retreat back as a right grazes the top of her head, the champion starting to get her rhythm going with her great footwork along with her fast hands.
With less then thirty second to go though Charlotte double jabs her to the chest to stop her in her tracks, a straight smacks into the mouth of Alice as this time she finds herself backed into a corner, needing to shield herself as the hometown hero tries to smash through her defence.
The round comes to an end with both women scowling as the crowd cheers on Charlotte, excited by how their fighter has started this fight as both turn return to their corners with ice cold looks aimed at each other.
Round 2:
Clearly realising her mistake in the last round, Alice is more up on her toes relying on her skill set, not losing her temper as she did the opener, now doubling up her own jab as they fight around the ring.
Charlotte is still getting in some warning punches, mostly punches around the body of Eve as she tries to slow the champ down, taking more punches into her own face for her troubles though to get Mel yelling at her.
The opening minute has the crowd more quieter as Alice peppers the face of Charlotte, marking up her stunning face with jabs and straights, no uppercuts or hooks yet as she looks almost to be baiting the Welsh lass into a mistake.
Church not biting yet as she looks to switch up to the chest of Alice, make her stop so she can whack her with her power punches, she grazes the front of Alice's top as the blonde reads the attack well, instead taking a double jab onto her nose to ward her back away from Eve.
Who looks very comfortable now going into the final minute, that changes as Charlotte finally connects with a really good punch, a left hook to the body stops Alice long enough for Charlotte to slam in a straight to her mouth to back her up.
Having the English lass struck near the ropes as she works the body, head down from Charlotte as Alice is trying to soak up the punishment on her elbows, having some success but not a lot as Charlotte is like a bulldozer, up until the bell rings and they both raise their right arms to say they won the round, while the crowd agree with Church, Eve to most did enough to keep a hold of the round.
Round 3:
Trying to stick to what worked the last round, Alice is moving around Charlotte, trying not to be such an easy target, the challenger being told by Mel to keep her guard tighter till she can find the opening to strike herself.
That opening is hard to find as Charlotte shows, stepping in with a left cross that Alice just about leans out the way of, an uppercut instead knocking back Charlotte as for the first real time in the fight, Alice begins to knock back the powerhouse.
Staying in close when she is able to counter Charlotte, pressing her back to the outside of the ring, while showing off that she can hit hard herself, though as Church shows with her shoves before ploughing punches back at the champ, Charlotte still is the stronger fighter.
With Alice being the one to make a mistake later on, Charlotte slamming a left hook across the jaw of the blonde after she misses with an uppercut as Charlotte blocks it with her arms, back comes the Welsh fighter as she slams in three punches to the face of her opponent.
Alice needing to cover up more as she is herded back along the ropes, Charlotte trying to move in to crowd her but the champion showing off her great defense skills to keep her back, jabbing the face of Church or into her chest when she takes a step forwards.
Seconds to go in the round, Charlotte shows this isn't her first time at the rodeo by feinting with her jab, when Alice moves to the left to set up her own jab, Charlotte throws a right hook around the opening to turn Alice's face, sweat flies off as another right pounds the same cheek just before the bell rings to end the round.
Alice while looking to be top is showing a little puffiness around her left cheek, Nicole with her team needing to reduce that swelling as Charlotte nods to Mel, knowing she has been out boxed the last two rounds, though it hasn't been a total washout for her, showing she can hurt the champion.
Round 4:
Waving to the crowd to cheer louder as the bell rings, Church is showing that she isn't losing any hope the title will be hers, she is doubling up her own jab more as she hunts down Alice, who counters to be a pain for her as she keeps changing direction to stop being crowded by the challenger.
Moving more side to side herself though to match the champ, Charlotte digs in body shots that look to be giving Alice a headache, even as she slams in punches to the top of the singers head to keep her back, both finding success as they fight around the ring in the opening minute.
That changes as Charlotte finally cuts off the ring, banging in a left cross to the cheek of Alice, she presses her back towards the ropes with two punches smack into the fight of the English fighter, sending some sweat flying as she crowds Alice onto those ropes.
Swinging in hard hooks that have some mustard behind them, Alice grimaces as she groans out, her sides starting to get hit cleanly till she is able to pull Charlotte down into a front headlock, Charlotte yelling "get the f*** off me!" As the referee needs to step in, warning Alice to keep it a boxing match.
Resuming the action, Alice is able to get back on the move, boxing more defensively as that barrage from her opponent seems to have spooked her a little, ramming her jab through the mitts of the aggressive singer till she cuts open the bottom lip of Church.
Who still looks confident she won the round as the bell rings, Mel wiping her chin of blood from her lip as they work on patching her up, Alice meanwhile admits to Nicole with an insult thrown in "it's like boxing a grizzly bear, fat bytch" Nicole telling her to not get rattled now.
Round 5:
Coming back out with eyes locked behind their gloves, the importance of the fight clear as they trade straight punches into their faces, Charlotte grimacing when her bottom lip is getting peppered by jabs.
Dipping under a left hook, Alice comes over the top with an overhand right, smacking Charlotte back to the ropes, Alice let's her hands go as she feels in a great position, Charlotte needing to pull Alice into a clinch.
When they resume fighting after being pulled apart, Charlotte trying to get at Alice, misses again as she is starting to swing more then set up punches, A MISSED LEFT OPENS HER UP TO AN UPPERCUT/LEFT HOOK COMBO THAT SENDS CHARLOTTE DOWN TO HER LEFT SIDE!
The crowd are in uproar as they boo Alice, who doesn't play along with them as she stares daggers at Charlotte from the neutral corner, 1...2...3...4.. Charlotte pushes up to a knee with a shake of her head, not looking too badly hurt, 5...6...7. More embarrassed judging by the redness of her face, 8.. Getting up holding her gloves up to show she is OK.
As they start fighting again, Charlotte is boxing more behind her own guard, not as rash with her attacks as Alice is trying to pick her apart, moving side to side with her upper body movement, digging in more punches to the body as she gets clipped across the top of her head.
The round comes to an end with Charlotte thudding her gloves as she turns back to her corner, the crowd seems quieter as Mel has to give her a pep talk, Alice isn't celebrating yet as she looks over at Charlotte with a venomous stare.
Round 6:
Dancing out her corner on her toes, Alice jabbing through the mitts of her challenger, causing more blood to run from the bottom lip onto the boobs of Church, Alice getting a few digs in return to her body as Charlotte shows she won't go away so easily.
Dipping under the straight from Charlotte, Alice banging in two hooks to the body as she nearly headbutts Charlotte, sticking in close as she tries to power her into a corner, hoping to finish her off, getting shoved back before she can do it.
Charlotte deflects a straight as she bangs in a counter right of her own, stepping after Alice as she hammers in a right hook to the jaw of the blonde, sending sweat flying as she shows her power is still on top form, knocking back Eve towards the ropes.
The Star Trek movie star needing to double up her jab again, trying to ward off Charlotte as she is forced to move around the outside, Charlotte though showing her toughness to stay on the hunt, banging in punches through the gloves of Alice.
Late in the round a right hook connects under the left eye of Alice, she cries out as a cut opens up, Charlotte knocking her to the ropes after another hard right across that cut that sends blood flying as back goes Alice to the ropes.
The bell rings to end the round with Alice touching the cut with her glove, sitting on her stool with Nicole working with her crew to patch up the champ, both women look to be hurting as they look to their coaches for advice, Alice seems to be on top but she is finding it hard to keep control.
Round 7:
Coming out to resume fighting, neither rushes in as they move around the center of the ring, trading stiff jabs as Alice is finding it hard to keep Charlotte back, look for her counter punches as Charlotte is working hard to keep Eve from setting traps.
Parrying a jab aside; a hard left hook rocks the opponent, Charlotte knocking back Alice as sweat along with blood flies, Charlotte driving back Alice onto the ropes, slamming away to the body as the crowd comes back to life.
Pulling Charlotte into a clinch, Alice looks in bad shape as blood drips from her cut onto the shoulder of Charlotte, the Lioness fighter pressing Alice against the ropes, pressing her boobs into her opponent's as she tries to make it hard for Alice to recover.
Once they are apart, Charlotte keeps on the attack, pressing Alice back behind her gloves, more punches finding their way through to the face of Eve, knocking back her head as the crowd chanting the name of Church as she has a grin.
Alice tries to land two cross punches that Charlotte moves out the way of, banging in a counter uppercut to rock back Alice again as she is looking to have her second wind, knocking Eve around the ring as the thuds of her gloves are being drowned out by the crowds noise.
At the end of the round it is simply a shutout for Charlotte, she has her arms in the air as she stares down Alice, telling her I'm stronger without uttering a word as Alice looks pissed off by what's happening, both needing to be cleaned up but the Lookout! Corner working harder arguably.
Round 8:
Alice is up looking determined as they come out to fight, sticking to throwing in stiff jabs as she boxes more on the back foot, trying to bait Charlotte into making a mistake as she watches the challenger closely.
While Charlotte is an aggressive fighter, she isn't a dumb one as she stalks after the champ, not rushing in as she uses feints along with jabs to get a read on the blonde, getting in some good punches to reopen the cut under Alice's left eye to make her cry out.
Feinting with her right, Charlotte lands a left hook to the jaw of Alice, who tries to fire back but the power on her punches looks to be going, Charlotte battering her backwards as the left eye of Alice looks to be swelling shut.
An uppercut rocks back Alice onto the ropes, her arms are dipping down as Charlotte slams a left hook across her cheek, AS ALICE IS WOBBLING TO HER LEFT, ANOTHER LEFT HOOK SMACKS HER FACE, SENDING DOWN EVE TO THE CANVAS!
"Come on!" Yells Charlotte as the crowd are on their feet yelling for her, the referee needing to nudge her away to begin the count, 1...2...3...4.. Alice has blood dripping from her cut to the canvas, she slowly rolls to her back under the bottom rope, 5...6...7.. Where she tries to reach for the ropes, 8.. But she is simply too weak as she barely gets her right arm up, 9...10 ending up counted out!
Winner and new BBU bantamweight champion! Charlotte Church KO Round 8After:
Falling to her knees covering her face as the emotions hit her, Charlotte has done it once again, after six long hard years of ups and downs, Charlotte is on top of the mountain once more, she is the bantamweight champion!
Mel rushes into the ring to go hug her, she has been through all the pain with her these past few years, all the successes too that led to this moment, she is crying too as this has been a long time coming for them to celebrate.
All the while the former champion is nearly the forgotten woman, doctors with Nicole help her back safely inside the ring properly, getting her to her stool as Alice is sobbing tears of defeat, she wanted to prove herself the undisputed best, instead she has to look through her good eye at Charlotte celebrating, doing what she feels she should be right now.
Nicole hugs her not caring about blood from Alice's cut going onto her white dress, just wanting to help her friend get over this bitter defeat, consoling her as she tells her "you will be back holding that title again" Alice nodding in reply as she dries her tears.
Both fighters return to their corners, needing to be patched up and washed down, the moods in each camp understandably are different, Charlotte is buzzing as the crowd sing the Welsh national anthem, having another celebrity boxing world champion to cheer in these hallowed halls.
After they are patched up both women come to the ring center, Alice stares ahead still looking angry that she lost, Charlotte meanwhile gets the title put around her waist by Mel as the referee lifts her right hand up to make the result official to a loud roar from the audience.
Before Charlotte can celebrate too much, Alice points at her as she tells her "don't get too comfortable with that, whether I get my title back off you or someone else beats you, you're not going to be good enough bytch" surprising sour grapes from Alice, but the burning hatred between them hasn't gone away.
Charlotte going to square up to Alice to seemingly give her a bare knuckle rematch right now, cooler heads prevail as their coaches hold them back, Alice being led out the ring as the crowd boos her, Alice needing some help to the back as she ignores the crowd still.
In the ring after Charlotte is calmed down, she gets handed her JMD title to put down over her top, holding her arms in the air as she has both titles on as she goes for a lap of honour, the crowd applauding her as she is well and truly their champion, the era of Church resumes in the bantamweight division.