Post by girlsfriday on Jan 26, 2022 8:01:43 GMT
Cara Delevingne:
VS
Holly Valance: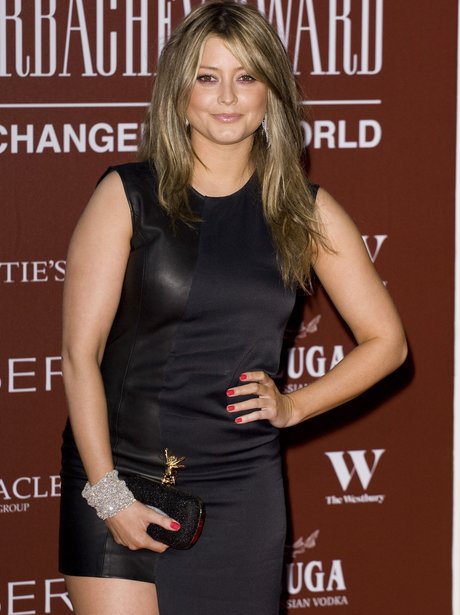 Tale of the Tape:Cara Delevingne:
Age: 29
Height: 5'8
W/L: 14-19 (14KOs)
European Cup 2020 winner.
Vs
Holly Valance:
Age: 38
Height: 5'8
W/L: 19-21-1 (12KOs)
Current ACB lightweight champion.
(Diamond Elite vs The Metermaids)(Written by Girls Friday/Results by Lookout!)Intro:
The opening bout tonight sees the first foray onto the PPV's for the newest BBU stable, Diamond Elites Cara Delevingne returns to the BBU to take on the ACB lightweight champion Holly Valance, this is a non-title bout, all about pride for both women as they look to kick off the year on a high.
Cara posted on her social media before the bout, say "new year, new stable, I can't wait to show all my BBU fans what I have been learning under Davina (McCall) this past month, Holly will be my message to Miranda (Kerr)" signalling her intentions for going for the BBU lightweight title, beating the ACB champion will certainly help that cause.
Holly seeing this replied "it's nice you have a new stable, even if it's fun of snobs, but it won't matter when we fight, I am going to take you out and then we'll see who has the guts to try to try to take my title" looking forwards to her next defence, maybe looking beyond Cara or playing mind games with the younger woman.
Fighting time, first through the curtain comes Cara with Davina beside her, she is smiling as she walks down the aisle with a swagger, her new manager Tamara Ecclestone sitting at ringside in the VIP area applauds her fighter as she nods to Cara, who steps into the ring wearing a black sports bra with white trim, matching trunks and shoes, white gloves, while her hair is in a ponytail, she hugs Davina before going through her warm up routine.
Now here comes Holly with her coach Tara Moss, she has the ACB title around her waist to remind Cara who she is fighting, Holly getting whistles and cheers as she walks to the ring, the title is taken off and placed on the ring steps as Holly climbs through the ropes, wearing an emerald sports bra, matching trunks, shoes and gloves, while her hair is tied into a braid.
The referee brings the fighters to the middle of the ring, where they look each other over while bouncing on their toes, not looking overly impressed as they crack their gloves into their opponent's when prompted to touch them, jogging back to their corners under cheers, the bell rings to start 10 rounds of lightweight action.
Round 1:
At the bell both come out looking to control the middle of the ring, thrusting in jabs and straights, circling with eyes firmly locked as they box around the center, Cara looks to have the quicker hands as she catches Holly with several good clean shots, taking more glancing blows then solid strikes.
After the opening minute Holly knowing she can't let that continue shows her experience, timing her attack as she deflects a straight to step in with one of her own to Cara's chin, a left hook follows to turn the English fighters head to the side.
Pressing Cara back near the ropes now, Holly is forcing the issue now, throwing in more power shots as Cara has to cover up, Holly slinging in some crisp body shots as she looks to have gained control of the action, Cara only really landing single punches out her guard, maybe showing nerves fighting in front of her new manager.
Less then a minute to go, Cara catches Holly with a right hook flush on her jaw, Valance getting a little too comfortable there as she left her left glove too low there, with Cara getting away from the ropes, both let their hands go up until the round ends, a good solid start for Holly as she returns to her corner, Cara meanwhile nodding to Davina knowing she has to start off quicker.
Round 2:
Squaring up to each other again near the middle of the ring, both women are landing stiff single punches through guards as now they open up more, Holly swings in a left hook that just misses, Cara showing good footwork to move back then land a counter right across her opponent's face.
It looks like the speed of Delevingne is starting to show itself, Holly getting caught with more counter punches as she is trying to step inside to land her power shots, instead getting smacked across her face for her troubles, causing Tara to tell her to slow down and time her attacks better.
Holly goes back to using her jab after she is knocked towards the ropes, wanting to keep Cara from driving her onto them, the crowd is cheering their fighter on as both women slam shots into the others beautiful faces, till Cara changes things up with a right into the chest of Valance, followed by a left hook to the jaw of the Aussie to turn her head.
Needing to push Cara off her, Holly is boxing off the back foot in the last thirty seconds, when the round ends it's a good return round for Cara, who gets a fist bump from an excited Davina, across the ring Holly and Tara talk tactics, neither looks exactly worried yet, still they probably don't want Holly to get hit as cleanly as much.
Round 3:
Again it's a chess match to start, both having the same reach means it's hard for both to control the early action, cheeks starting to be marked up on both gorgeous fighters as they trade, Cara again though starting to look for the counters as she dances in and out of range.
So Holly changes tactics slightly, feinting more so it becomes harder for Cara to read her attacks, Cara tries a counter right cross for an attack that doesn't come, leaving her opponent to an uppercut that knocks her head back, Holly switching up again to pressure her younger foe to the ropes.
Cara having to fight hard as her back is nearly on the ropes, Holly showing some good power though, banging in the harder shots to knock Cara's head around, an overhand left opens up the English fighters to a right hook on her jaw, forcing Delevingne to latch onto Valance in a tight clinch, both women pressed tight as Holly forces Cara up on the ropes.
Broken up with Cara now boxing on the back foot, it isn't long till Holly finds a straight onto Cara's lips, then a left cross as she bangs back the model, driving her into a neutral corner with moments left in the round, thudding in body shots as Cara tries to shield her head, when the bell rings Holly raises her arms in the air as she heads off to her stool, the crowd whistling her and cheering as they enjoy seeing a little cockiness from Valance.
Round 4:
Holly is out of her corner throwing more combinations now, sensing she is starting to get into Cara's head, with the Diamond Elite boxer looking a little tense, Tamara not looking pleased as her fighter is getting clipped onto her face, Holly stepping after Cara to force the issue.
But Cara shows she isn't going away so easily with a left cross that catches Holly across her face, a straight snaps back the head of Valance as Cara now begins to put her punches together, soon they are exchanging flurries of punches to knock back their opponent's head.
Cara gets a little too fired up as she throws a wild right hook that finds air, instead it's Holly landing an overhand left, followed by two digging body shots as she drives Delevingne into a corner, Holly keeping her pinned in tight to the turnbuckles as she tests Cara's toned body, forcing Cara to pull her into a tight clinch.
Broken apart with not that long to go, Holly keeps the pressure on Cara, throwing in more hooks as Cara shells up, at the bell Holly jogs to her corner with her supporters in full voice, Cara meanwhile nods to her coach, getting told where she is going wrong as Davina massages her arms to loosen them up.
Round 5:
Cara looks to have found a little more confidence as she is bouncing on her feet more, slinging in jabs square to Holly's face, as the ACB champion is looking more serious, knowing she hasn't taken the fight out of Cara yet as she hunts her down around the ring.
The veteran does manage to slip her way to the inside, sticking to the body now as she looks to take some of the air from Cara's tires, getting clipped around her head till she is pulled into a clinch, both fighters grappling to the ropes as the referee steps in to pry them apart.
Once apart Cara lands a stiff double jab into Holly's face, stepping back when Holly swings in a short right cross, countering with an uppercut that snaps back the Aussies head, sweat starting to fly off Holly's hair as her head is being snapped back more by clean shots, while she isn't landing with the volume she was before.
Late in the round Cara adds to Holly's woes this round with a right across the lips of Holly to open up a cut on the bottom lip, Cara like a sniper slamming punches into it to make Holly wince with each clean that comes her way, at the bell Holly thuds her gloves together, showing annoyance that she couldn't keep on top of Cara, who smiles as she returns to her own corner.
Round 6:
Both are glistening under the lights now with the sweat coating their bodies, Holly wanting to get back control of the action early, she misses though, earning herself another right clean across those busted lips, a left hook turning her head.
Cara is starting to pick off Holly in these exchanges, with a left hook going wide from the veteran, a right hook lands flush on her temple, legs look like jelly on Valance, Cara quick as a flash with a clean one-two knocking back Holly, AN UPPERCUT THEN LANDS FLUSH ON HOLLY'S CHIN, DOWN GOES VALANCE FLAT ON HER BACK!
Cara raises her right fist in the air to a loud roar from her supporters, Tamara nodding approvingly as Cara goes to the neutral corner, 1...2...3...4.. Holly's gumshield hangs out her mouth as her right arm covers her eyes, 5...6...7... Tara is willing her to get up, 8...9...10 that temple shot has badly buzzed her, it's over!
Winner Cara Delevingne KO Round 6After:
Cara gets her new stables first win in their history, she raises her arms in the air as she does a slow jog around the ring, taking in the plaudits of her fans as they cheer her name, Tamara leaves the VIP area to walk to Davina to pat her on the back for a job well done.
Holly meanwhile has to be helped to slowly sit up by Tara, she admits to being a little dizzy, her equilibrium gone after that nasty temple shot, the ringside doctor checks her over, she assures them she will be OK, though they want to run more tests to make sure she is OK.
As Holly is helped to stand, the crowd show their respect by applauding the legend, Holly giving them a wave to show her thanks, then is helped out the ring to be taken to the medical area in the back, if Holly wanted to put fear into her national rivals and maybe even force a unification fight with her BBU title counterpart Miranda Kerr, it didn't go as planned tonight, she might need to look closely on her own patch now.
Cara on the other hand gets her right hand raised by Tamara, who somewhat looks like she wants some of the spotlight herself, Cara thanks her new manager for her support, with Cara's friend and stablemate Clara Paget applauding her now at ringside after coming from the backstage area.
All the Diamond Elite Boxing stable head to the back together, is this the chance for Cara to finally fulfil the potential several people have seen in her or is this all going to become about Tamara? Time will tell of course, right now Cara is off to a great start, a new year and a new lease of life for her.