Post by girlsfriday on Aug 31, 2022 14:28:55 GMT
Challenger - Jesinta Campbell: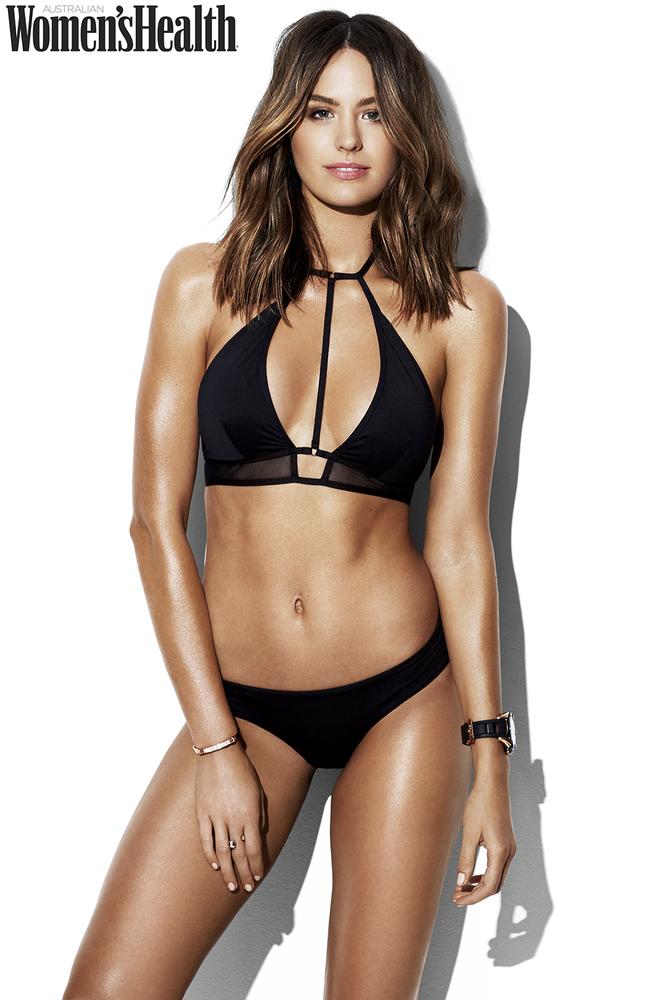 VS
Champion - Josephine Skriver:
Tale of the Tape:Jesinta Campbell:
Age: 31
Height: 5'10
W/L: 8-1 (8KOs)
Current ACB welterweight champion.
Vs
Josephine Skriver:
Age: 29
Height: 5'11
W/L: 12-7 (12KOs)
Current BBU welterweight champion.
(Downunder Boxing vs Girls Friday)(Written by Girls Friday/Results by Lookout!)Intro:
The BBU welterweight title is now up for grabs, the ACB welterweight champion Jesinta Campbell after making a successful defence of her own title last month, now seeks to add the BBU version of the title to her CV, Josephine Skriver is looking to make her first defence since winning the title two months ago, which of these elite fighters will emerge on top?.
These two gorgeous models have history with each other, a year ago they fought for simple pride, it was an intense battle but Josephine was able to knockout Jesinta in the fifth round, giving the Aussie her first and only defeat in the ring.
Dubai's Jumeirah Beach is the venue for this fight, with several venues biding to host this historic fight, Dubai were the ones who have put up the biggest purse for this bout, both women doing photoshoots in different bikinis and with their titles outside the hotel they were staying in.
The night before the fight in the hotel conference room, the fighters finally got a chance to face off at the press event, with Jesinta coming on the stage with the ACB title with its green strap wrapped around her waist, she is wearing an emerald coloured dress with matching heels, Josephine meanwhile steps on the right side of the stage across from her, wearing the BBU title with it's black strap around her waist, she is wearing a navy blue dress and heels, both women squaring up with hands on their hips, menacing looks between exchanged as the importance of this fight isn't lost on either of them, fists are raised for more photos before they head off to sit down on stools several feet apart, a podium brought on the stage to sit on the center.
The BBU committee member running the event sets up the scene for the fight by telling the crowd "we have not had many champion versus champion fights, the ACB and the BBU has a shared history of friendship and rivalry amongst fighters, with greats like Miranda Kerr being the rare unified champions between our organizations, Jesinta hopes to become that rare breed of fighter to accomplish that goal, Josephine hopes to show that she is the best of this division, now let's hear from the fighters" waving for the challenger to have her chance to speak to the assembled crowd.
She is all smiles as she nods to the journalists, she then tells the crowd "I couldn't have framed the importance of this fight better, apart from one thing you missed, I have waited a year to settle the score with Josephine too, I made a mistake in our first fight and now people assume you are better then me, fact is I have run my division for several years, while you have struggled to win your belt, have a good look at it" pointing at Josephine, who grins at her.
"Because soon enough that title will look at home on my left shoulder, while this belt (taps her title with her right hand) will be over my right, I have been working towards this moment since I first stepped into a ring, you won't stop me this time" adds Campbell, who keeps her eyes on Josephine as she returns to her stool.
The BBU champion stands up blowing Jesinta a mocking kiss, then heads to the podium, taking the belt off her waist to hold up with her right hand, telling the journalists "I am so proud to be able to hold this title, beating Karen (Gillan) to win it will always be such a special night for me, now I get to share the ring again with Jesinta, who might hate me but hey, I already beat you so I don't blame you" winking over at Jesinta, whose cheeks flush red as she looks annoyed, some chuckling as Skriver looks in a good mood.
She takes a breath as she looks serious, she continues "I honestly have respect for Jesinta, she hit me with several hard shots in our first fight, but I also have to carry the BBU too, while we are past crossover month, I will beat you again, not just for me, also to show that us BBU fighters are the best in the world at this sport" she takes a step towards Jesinta, there's a security guard coming on stage, both keep calm though as they lift up their titles yo show their opponent whose the best fighter on that stage, then leave the stage separately.
Fighting time, the ring posts are set into the beach itself, with the crowd split between three bleachers, all looking excited, with the judges table near the ring, the referee stepping into the ring ready to referee this bout.
First onto the beach steps Jesinta with her coach Nikki Visser, Nikki is holding the ACB title that isn't on the line, showing the crowd that Jesinta is elite in her own right, the challenger stepping into the ring wearing a white bikini with a pink floral pattern on, pink gloves as her hair is braided, she poses for the fans with arms in the air before she jogs to her corner, looking ready for the fight ahead.
Now here comes Josephine wearing the BBU title around her waist, she has behind her Taryn Terrell working her corner, she jogs to the ring wearing a maroon bikini with matching gloves, the danish beauty steps into the ring with a small grin, the title is taken off by Taryn and handed to the referee, Josephine feeling the sand in her toes as she taps her cheeks with her gloves to get into her zone.
Referee waves both fighters to the center of the ring, bouncing on their toes as they lock eyes, the referee telling both women to stick to their rules, both nod but look focused on each other, they do respectful touch gloves before jogging to their corners, the bell rings to start 10 rounds of BBU welterweight title fight action.
Round 1:
"Ding!" Out come the fighters with an exchange of jabs to kick things off, both just missing in the early going with their hooks, showing off their reflexes in the opening thirty seconds till Jesinta rams in a jab to the chest of Josephine, a straight follows to knock back the head of Skriver to the delight of the Campbell fans.
Jesinta starting to take the initiative as she is ramming in more punches then Josephine, who is catching Jesinta with her punches flush when she sees gaps to exploit, problem for the BBU champion is she is being outworked by her challenger, Jesinta looking more warmed up for this contest by the looks of her aggressive posture and work rate.
Less then a minute to go, Josephine reminds her how dangerous she can be, leaning out the way of a left cross, Josephine lands a straight into the nose of the Aussie to make her grit her mouthpiece, a short left hook smacks into the jaw of Campbell, with the tables turning as Skriver now works back her opponent to the outside of the ring, the challenger covering up more tightly as Josephine finishes the round the stronger, as the bell rings most pundits agree that Jesinta probably did enough in those first two minutes to claim the first round on her scorecard.
Round 2:
More punches flying between the fighters now any nerves or tension is gone, Josephine starting to double up her jab more, smacking Jesinta around the center of her face, the stunning Aussie replying with a few short cross punches when she can slip her way in closer, making the champion retreat back towards the outside part of the ring.
Second minute sees Josephine catch Jesinta stepping in with a straight onto her forehead to knock her head back, then a short right to the ribs is followed by an uppercut, Jesinta is knocked back two steps with sand being kicked around, the Skriver fans roar her on as she holds the middle of the ring, keeping Campbell moving around near the ropes as it is a reversal of the last round.
Jesinta stabs in a few punches around the chest of her opponent, trying to get Josephine off her rhythm, a right cross to her face followed by a jab into her abs makes Jesinta cover up as she is forced onto the ropes, Josephine throwing in hooks that don't land that flush, Jesinta clinches up as both gorgeous models grapple a little till they shove apart on orders of the referee, final moments sees both go toe to toe to the bell, much better round for the champ as she jogs to her stool looking calm, Jesinta nods to Nikki to take a breath to keep herself relaxed.
Round 3:
Pushing off their stools, the punches they are landing definitely sound harder, planting their feet more to trade, though still light on their toes when they move around the center, Jesinta gets a little too aggressive with a looping left hook that only finds air, a double jab lands around her temple to make her retreat, Josephine not rushing after her as she shows respect to her rival, instead hunting after her behind her jab.
After the opening minute Josephine holds the middle of the ring, while there are some flashes of hard exchanges on the inside between them, with a few nudges Josephine is creating space for her to work with, landing the cleaner punches as Jesinta has the ropes towards her back, an annoyed look on the face of the challenger tells the story.
With less then forty seconds to go, Jesinta slips a straight to bang in a short right to the abs of Josephine, a short left hook lands on the chin of the champion, who backs off and gets a shove from Campbell to drive her to the ropes, Jesinta working the body as Josephine tries to swing back, opting to clinch up when she realises her punches are not deterring Jesinta, there's a few insults being exchanged as things are heating up, the bell rings with the referee needing to break them up, a quick glare is exchanged before they walk back to their corners with sweat starting to coat their bodies.
Round 4:
There's definitely more thuds being herd when the leather is meeting flesh of their opponent's, more hooks being exchanged as the venom between them is on show, even if there is a level of respect between them, still both tell the other to bring it when they circle, Josephine being told to keep her cool as Taryn can see her wanting to brawl with Jesinta.
But Josephine maybe losing a little focus misses with a straight, she instead takes an overhand left onto the side of her head, then Jesinta rams in a straight to her lips to knock back the champ a step, Josephine finding herself now on the back foot as on comes her challenger with a flurry, both land a flush right hook at similar times to send sweat flying when Skriver is near the ropes to get the crowd roaring as they are loving this.
Final minute of the round sees Jesinta keep in closer range, pounding the body of Josephine with hooks till they clinch, a few rabbit punches are exchanged, showing the lengths both will go to win this, referee breaks them up and warns them to keep it clean, Jesinta keeps the pressure on Josephine when they resume, with the Down Under camp urging their girl on, Josephine's only really landing single punches in reply till the bell, both sit down with a little pink hue around their cheeks, the tension feels like it is ramping up between these proud women.
Round 5:
Things start off a little scruffy as Jesinta is trying to force her way in more, leading to a few near misses of heads, more clinches as they are getting heated judging by both nearly tripping the other up, referee reminding both this is a boxing match, they nod and fist bump but the punches certainly are not getting softer between them, exchanging evenly around the ring as they force each other back before finding themselves being driven back.
Into the second minute, Josephine tries to step in with a right cross, Jesinta dips under it to land a straight into the abs of the champ, then lands an overhand right onto her cheek that makes Josephine grimace, AN UPPERCUT THEN LANDS TO SEND SKRIVER TO HER BACKSIDE IN THE SAND!
Kicking some sand at Josephine, Jesinta tells her "stay down" then jogs to the neutral corner, 1....2....3... Josephine punches the sand with her gloves in frustration, 4....5... She pushes up to her knees, spitting a little blood on the sand as she looks to have a cut inside her cheek, 6....7...8.. She is up to her feet, referee checks her over as they wipe her gloves down, giving the OK to Josephine to fight on.
As expected Jesinta wants to end things now, missing with the power punches as Josephine still has good movement with her legs, showing it may have been more flash then a substance knockdown, peppering the face of Jesinta with jabs to keep her back, the bell rings to the visible relief of the Girls Friday crew, Jesinta nodding to Nikki as she is told not to get too excited yet, job isn't done yet.
Round 6:
"Come on bytch, just give up" Jesinta mockingly says to Josephine, who grits her mouthpiece to not lose her cool, both going toe to toe in exchanges before they back off, Jesinta has some success closing in closer to whack in hooks to the body, getting clipped around her ears in reply by Josephine in reply.
Jesinta tries to keep the heat on her rival, but she is read when she tries to step in with a right to the body, Josephine sidestepping to the left and ramming in a short right to the cheek of the challenger, who backs off and is met with a jab/straight combo that slices through her guard to her face, with Josephine forcing Jesinta around the outside part of the ring.
While Jesinta lands several crisp shots out her guard, she looks to have fired up Josephine as more hooks and uppercuts are coming her way behind the jab of the champ, crowd going nuts when Jesinta gets out from behind her guard to force another fiery exchange between them, sweat flying off when they land flush, several punches hitting shoulders and gloves too, the round comes to a close with Josephine cupping her ears, taunting Jesinta to say something else, Jesinta stares daggers at her in reply before they head to their stools, both getting wiped down.
Round 7:
Taking a breath each before they step out their corners, they exchange hard shots through their opponent's mitts, Jesinta dips under a straight and lands a hard overhand left onto the ear of Josephine, that looks to have buzzed her as she stumbles two steps to the left, Jesinta smelling blood charges her into the ropes, throwing hooks till she is held onto, snarling at each other in the clinch, Jesinta in her frustration trips Josephine to the sand and nearly goes down with her, referee pushes her back to allow Josephine to stand, giving the champ time to recover.
Resuming with Jesinta on the front foot, Josephine is getting hit with several big punches around her guard, needing to clinch again as the challenger has stepped up a gear, this time smartly not tripping Josephine and giving her time to recover, each time they are broken up, Josephine boxes defensively as Jesinta steps after her.
Less then thirty seconds to go and Jesinta drives Josephine to the ropes with a left forearm to her chest, whacking in right hooks to the body, Jesinta has her rival wincing, Josephine needing to pull her into a tight clinch, grinding sweat soaked bodies together as they try to wrestle each other around, the bell rings with both shoving each other to break apart, the Girls Friday corner team work to get Josephine in shape for the last few possible rounds, Jesinta looks in better shape but still she is starting to breath quicker with the pace of this contest, Nikki telling her to put in a champions performance to finish this bout off.
Round 8:
Jesinta is staring at Josephine with both trading jabs, the Danish model moving back as Jesinta looks for the big punch, she fires in an overhand right that is blocked on the glove of Josephine, who counters with a straight into the lips of Jesinta, then fires in a short left around the temple of Jesinta, WHOSE EYES SHUT SO SHE DOESN'T SEE THE UPPERCUT THAT LANDS ON THE CHIN OF CAMPBELL! SENDING HER TO HER BACK!
"F**k you!" Roars Josephine as she stares angrily at Jesinta, then moves to the neutral corner with her supporters jumping for joy, 1...2...3... Jesinta blinks as she looks at the sky, 4...5...6.. She slowly turns to her front, 7...8.. Getting to all fours, shaking her head looking shaky, 9...10 she doesn't get up any further, being counted out!
Winner and Still the BBU welterweight champion! Josephine Skriver KO Round 8After:
The title stays with the great Dane, Josephine walks around the ring with her arms in the air, taking in the cheers of her supporters, enjoying the moment as she tells the crowd "I'm the f**king best!" As her emotions are riled up, Taryn applauding her with a big smile.
Jesinta is helped up to her feet by Nikki, taking her over to her stool as she looks at the sand with a hollow look, scoring the knockdown and hurting Josephine later in the fight, it had to have felt like the title was in her grasp, to be part of a short list of women to hold two belts in a division, instead she has to feel the ache of defeat as Nikki sponges her down and Jesinta just stays silent.
The mood is the polar opposite in the Girls Friday corner, with Josephine all smiles now as she has cooled off, hugging her corner crew as they congratulate her, taking a breath before she says "that was a hell of a fight" enjoying now what she has been through, even if it was so close to her being despondent like her beaten rival is.
The BBU committee member climbs into the ring holding the title belt in their hands, Josephine heads to the middle of the ring as Jesinta can only stay on her stool to watch the result be announced, the title wrapped around the waist of Skriver as her right hand is raised, her name announced and her fans chanting her first name as they show their love for her.
That becomes too much for Campbell, who needs help but soon exits the ring, the ACB title is wrapped around her waist by Nikki to remind her she is a champion in her own right, Jesinta nodding to her coach as if to say "thank you" for the gesture, her supporters tell her that they love her, for now Jesinta will need to lick her wounds and focus on keeping her title in future before laying siege to another BBU title shot in future.
All the while in the ring Josephine taps the gold plate of the title with both hands, a big beaming smile on her beautiful face as she looks a champion alright, Josephine tells the cameras "anyone who wants a shot can line up, I will knock you all out" raising her fists to show her intentions, the champion then leaves the ring with a future of top contenders ready to storm the castle to try to claim her throne at the top of the BBU welterweight division.