Post by girlsfriday on Aug 31, 2022 14:36:08 GMT
Rebecca Romijn:
VS
Kate Upton: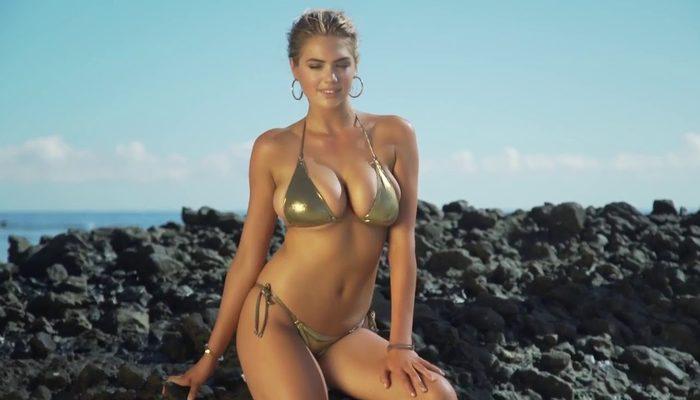 Tale of the Tape:Rebecca Romijn:
Age: 49
Height: 5'11
W/L: 31-48-2 (17KOs)
Former four time FCBA welterweight champion.
Vs
Kate Upton:
Age: 30
Height: 5'10
W/L: 110-32 (108KOs)
Former two time BBU JMDD champion.
Former four time FCBA welterweight champion.
Former four time FCBA JMDD champion.
Former Queen of the Ice Hotel.
(Girls Friday vs Lookout! Boxing)(Written by Girls Friday/Results by Lookout!)Intro:
Two former FCBA welterweight champions clash here in the BBU, with a grudge to settle, Rebecca Romijn and Kate Upton over the past month have really heated up, starting with Kate defeating Rebecca's fighter Josephine Skriver in the FCBA on their PPV, which led to a few choice words being caught on camera from Rebecca about her opponent here, along with a spontaneous sparring bout between the two that was filmed and put on the web, which Rebecca got her hand raised over Kate, this time is for all the marbles, going on their official record.
The fighters both were asked for their thoughts by the BBU TV's Denise Van Outen, who first visited Rebecca at her home in her personal gym, where her four replica title belts hang on separate walls, there's a punch bag, dumbbells and a speed bag, she is sitting on a bench wearing a black sports bra, matching coloured short trunks and bare foot, she waves Denise to join her on the bench with a smile as the camera crew follow Denise in.
Asked how it feels to get her first taste of being on a BBU billing, Rebecca nods as she replies "there isn't much on my boxing bucket list to go, I mean I got to train a champion as Josephine won your welterweight title, I had a fight that didn't go as well against Stana Katic haha, the BBU has really evolved so much that while at one time I never thought about it, now it's an honour to fight on one of these pay per view events, though coming up for fifty, I maybe should have fought your fighters earlier in my career" grinning as she shakes her head to herself.
Then the subject turns to Kate, the smile disappears for an intense look at the mention of her rivals name, Rebecca interrupts Denise's question about this fight, telling her "look I am going to get to the point about this fight, sure I am glad I gave her a busted lip when we sparred at the gym I use to burn off some steam around friends, I had to come back in here because if that bytch tries to invade here, well let's say she'd be lucky to get off my property" making Denise gulp as she looks a little stunned by that.
"See I know I am the underdog to everyone, that at my age I shouldn't be boxing someone nearly twenty years my junior, still I have one thing Kate will never have, that is dedication to this sport, I haven't stopped working out even when I basically retired to be a trainer, I gave my blood, sweat and I'll admit tears to be the best, Kate is a fat arrogant cow who thinks life is a breeze, she should beat me but when my hand is raised, expect to see her acting like a baby" Rebecca finishes up, she smiles looking excited to put down Kate, Denise thanks her for her time before she leaves.
Kate meanwhile was asked by Denise about the fight after she had done a photo shoot on the beach the bout was to take place on, Kate wipes some sand off her with a towel as she walks over to Denise and the cameras, telling them "so you came to see little old me" winking at Denise.
She continues "look I'll keep this simple, Rebecca is a jealous old cow, needing her friends like those goons at the gym to prop her ego up, this is the time now when I shut her up, break that old broken down body and then give her the treat of my splashes, ten minutes of free humiliation, that's part of the contract that dumb bytch signed, I will use every second to put my point across to her" Denise nods as Kate looks sternly at the camera, making the message clear to her opponent if she is watching this video.
As Kate starts to walk off, she stops and adds "oh before I forget, I hope people like your welterweight champion Josephine or maybe it will be Jesinta (Campbell) are watching, along with that bytch Bethany Lily April and Abigail Ratchford, all of you will be seeing your futures because I am going to continue being the Queen of celebrity boxing for a long time, you are all gonna suffer if you dare challenge me" pointing at the camera with her right index finger, then heads off.
Now it's fighting time on the world famous Muscle Beach, the ring posts have been dug into the sand, two bleachers sit on opposite sides with banners in front of them with one saying "Team Kate", the other has " Team Rebecca " on it as it's clear the fans are split on who to cheer.
First to step onto the sand is Rebecca with her boss Melanie Sykes working her corner, she walks to the ring with a confident expression, not worried about boxing one of the best pound for pound in the world right now, she is wearing a blue and white horizon striped bikini, white gloves and her hair tied into a braid, she steps into the ring with her shadow boxing.
Here comes Kate with her coach Nicole Kidman, Kate strutting to the ring as she doesn't hide how confident she is, she climbs into the ring wearing a gold bikini with matching gloves, hair tied into a ponytail as she taps her gloves together as she bounces on her toes, Nicole massaging her shoulders as Kate smiles.
The fighters step back to the middle of the ring, referee keeping both apart as Kate grins, Rebecca stares intensely at Kate in reply, once the instructions have been told to them by the referee, neither touches the others gloves as they turn and jog back to their corners, once ready the bell rings to start 10 rounds of welterweight action.
Round 1:
Out they come trading straight punches to start, circling around the ring with eyes locked, Rebecca lands a double jab through the guard of Kate to her face, leaning back when a right cross comes back her way, showing she still has some slick reflexes, moving in and out of range with crisp punches through the opening minute.
Kate showing off her raw power to land a left cross when she times Rebecca, a straight knocks the older woman back a step as Kate now squares up to her, testing the body of Romijn with a left/right hook combination to make her hiss out, holding the middle of the ring now as she forces Rebecca around the outside.
The thudding shots from both show the power they have, no 12oz gloves here like they had in the gym, this is the full 8oz crack of leather on flesh, less then fifty seconds to go, Kate misses with a left hook, eating a jab into her face followed by an uppercut that knocks her back two steps, Rebecca barking with effort as she digs in a follow up left/right cross combo to the cheeks of her rival, Kate covering up more tightly as Romijn is the one driving the action, the round comes to a close with Rebecca showing she isn't just going to get knocked over by the younger woman, sitting on her stool with a smile as she nods to Melanie.
Round 2:
Kate comes out her corner with more aggression on mind, showing her steel to take several clean hits to land flush punches of her own in return; using a feint to bait in Rebecca, Kate lands an uppercut that knocks back her rival to her heels, Upton showing how nasty she can be with a shove to Rebecca's chest to get her to the ropes, nearly headbutting her as she steps in head down, fists going to the proud abs of the former "X-Men" film star, making Rebecca grimace till she can pull Kate into a front headlock to stop her.
Broken up they continue around the ring with Rebecca doubling up her jab, looking to slow down Kate as she bounces more on her toes, showing her experience to take some of the momentum from her opponent's charge by smacking her around the temples and forehead, Kate though switches around the jugs of Rebecca, making her snarl as her jugs rock around in her top, an overhand right lands on the jaw of Rebecca to turn her head to the side as Kate drives her to the ropes as they enter the final minute of the round.
Where Kate is banging more shots to the body, clearly wanting to sap the energy out the older fighter, Rebecca clinches up again, with both powerful blondes grinding foreheads together like two rams, split up Rebecca is boxing defensively as Kate keeps ramming in straight punches around the torso, at the bell Kate giving Rebecca a reminder why she is one of the absolute elite right now of celebrity boxing.
Round 3:
Back out they come each with a round on the board, Kate looking to keep the pressure on Rebecca, maybe thinking the older woman can't handle it well, but Rebecca lands several solid straights back into the face of Kate, boxing more on the back foot as she let's the younger woman come at her, Rebecca is landing the more cleaner punches, she is giving up space though in the opening minute.
A wide overhand right by Kate is punished with a double jab square into her cheek under her eye, causing a little mouse to form, Rebecca then lands a right hook flush on the chin of Upton, whose legs shake a little, REBECCA SEEING THAT LANDS A FOLLOW UP LEFT HOOK AND A RIGHT TO THE CHEEK OF KATE TO FORCE THE BUSTY KATE DOWN TO HER RIGHT KNEE!
Rebecca doesn't gloat or celebrate much, simply jogs to the neutral corner with an icy stare aimed at Kate, 1...2...3....4.. Who shakes her head to clear it, 5....6... An annoyed look on the face of Kate, 7....8... She beats the count with her fists raised, after being checked over and given the OK, her gloves are wiped down and back they go at it.
Rebecca is not rushing in, but using Kate's aggression against her as she lands several stiff counters, Kate only landing clipping shots as she is gritting her gumshield, showing frustration as the seconds tick away, at the bell it's a strong statement from Romijn, she can hurt Kate and that is clearly on the Lookout corner teams mind as Nicole is telling off Kate for getting to lax with her guard.
Round 4:
Not as quick from Kate to charge across the ring, keeping her guard up more as Rebecca now looks the more loose fighter, stabbing in a few jabs and straights at the chest of Kate, who lands some cross punches in reply, just missing with an uppercut as Rebecca sees it coming and moves back out of range, a straight smacks Kate on her forehead to keep her on the back foot.
Rebecca is keeping Kate smartly on the outside, though she is landing many power punches, Kate is working her way more to the inside as the time ticks away in the round, leading to a heated exchange in close as Kate sees her chance to work, Rebecca wanting to force her back to the outside, nearly leading to a clash of heads when they both swing in a right hook that doesn't land flush, leading to a clinch and a few insults being hurled at their rival.
Split up with thirty seconds to go, Kate lands her best punch of the round as she catches Rebecca when they resume with an overhand left on her cheek, followed by a straight under her chin to send Romijn back onto her heels, backed into a neutral corner, Rebecca covers up as Kate's supporters urge their girl on to punish her rival, the round comes to a close with both having success, Kate banging her gloves together, Rebecca nodding to Melanie as she is told to up her work rate as she is letting Kate back in this.
Round 5:
There's a few words exchanged as the fighters come out that certainly are not friendly, trading stiff jabs to start as Kate looks to have her rhythm back, showing it is when she dips under a straight to land an overhand right onto the chin of her opponent to send sweat flying, along with Rebecca's head back, Kate smacks a left hook across the jaw of Romijn, then a straight to send her stumbling back.
Rebecca showing her toughness to stay standing, but she is taking more solid blows now, Kate has the bit between her teeth, smacking in several power punches that led to Rebecca being knocked onto the ropes, holding onto Kate to stop her momentum, Rebecca is told by Kate "getting weak you old bag? I can feel your heart racing bytch" as Kate tries to get into Rebecca's head, making the older fighter land a few rabbit punches with her right, earning her a warning to not help her cause this round.
When they resume Rebecca is struggling to hold off Upton, who bullies her onto the ropes, thudding in body shots when she is in close range, all Rebecca is able to do is hold and get taunted by Kate, the crowd is chanting support for their fighter as it is an electric atmosphere, fighters broken up with not long to go, Rebecca covering up more and retreating, the bell rings with Rebecca taking a deep breath to cool off, Kate meanwhile grins as she raises her arms in the air while walking to her, not scoring a knockdown but making a statement herself that round.
Round 6:
It's clear early on that Kate is looking the stronger fighter now, for all of Rebecca's training and fitness, Kate is hammering in more clean punches through her guard, a right hook sends sweat flying from Rebecca's head, A LEFT ON THE CHIN SENDS ROMIJN DOWN ON HER BACK WITH SAND FLYING UP OFF HER!
Kate kicks some sand over Rebecca before heading to the neutral corner, 1...2...3... Rebecca covers her face with her gloves, she can be heard groaning, 4....5....6... Not much more movement though as Melanie urges her to stand, Kate blowing Mel a kiss in a mocking way, 7....8... Rebecca bends her right leg but beyond that, 9...10 it is done and dusted as she is counted out!
Winner Kate Upton KO Round 6After:
Another win for the winning machine that is Kate Upton, she doesn't waste much time shedding her gloves and tossing them in the direction of her corner, Nicole picks them up to hang them over the ropes, Kate is going to enjoy the punishment she has in store for Rebecca.
Grabbing the beaten fighter by her hair, she pulls her to a sitting position as she snarls "you are really a weak old cow aren't you? Trying to grab your last fifteen minutes of fame?" Slapping Rebecca across her face with her right hand, Rebecca crying out with an angry look on her face.
Dragging Rebecca over to a neutral corner, Kate pulls her to her feet and rams a knee between the legs of Romijn, making her howl like a wounded animal as she holds onto Upton, who hisses "I own you" then shoves her back against the turnbuckles, placing Rebecca's arms over the ropes to hold her in place.
Then jogging over to the opposite corner, Kate cups her ears as her supporters chant "Splash!" Repeatedly, wanting Kate's trade mark as she shrugs her shoulders and says "OK" to them with a wicked grin, jogging across the ring and jumping onto Rebecca, sweat flies off as their bodies collide, Rebecca also getting a face up of boobs to rock her head back.
Nine more times Kate does this, dragging Rebecca back up each time she falls to her knees, Kate flexes her arms as she stares at Melanie, telling her "I am going to do this to all your bytches that challenge me, f**k Kendall (Jenner), f**k Dua (Lipa), f**k Josephine (Skriver), Joan (Smalls) and that cow Hilary (Rhoda)" as she clearly wants to destroy each of the Girls Friday fighter, Melanie scowling as Kate keeps smashing into Rebecca with seemingly more force with each splash.
Rebecca collapses down to her front, Kate grinds her face into the sand with her right foot, telling Rebecca "you ever get any ideas to bad mouth me and I will make you suffer, whether in here or outside the ring, understand now?" All Rebecca can do is whine and lay beaten, Kate is told by the referee her time is up, kicking sand over Rebecca in a final insult before she heads off to her corner.
Melanie rushes into the ring, checking on Rebecca with the ringside doctor stepping in the ring too, Rebecca after a few moments is helped to her knees, getting a drink after her face is wiped down with a sponge, she is red faced and looks worn out, needing Melanie to help her out the ring, Rebecca should be proud that she was able to push someone basically twenty years younger then herself, all she is probably focused on right now is the humiliation, head down staring almost blankly at the sand as she slowly walks off with Melanie acting as a crutch for her.
In the ring Kate tells Nicole "I will make their life a living hell if they keep coming for me" Nicole smiling as she sees how fired up Kate is, will Upton be going through the eligible Girls Friday fighters as she says? She certainly seems ready for the challenge of taking on the stable like a one woman army, this grudge has been going on for years.
After getting her right hand raised in victory to make the result official, Kate steps out the ring her Nicole beside her, she waves to her supporters as she makes sure to tell them she loves them, Kate then heads off the beach looking still in a fighting mood.