Post by realview on Sept 7, 2022 0:30:06 GMT
Tale of the Tape:Lottie Moss:
Age: 24
Height: 5'5 ½
W/L: 13-8 (13KOs)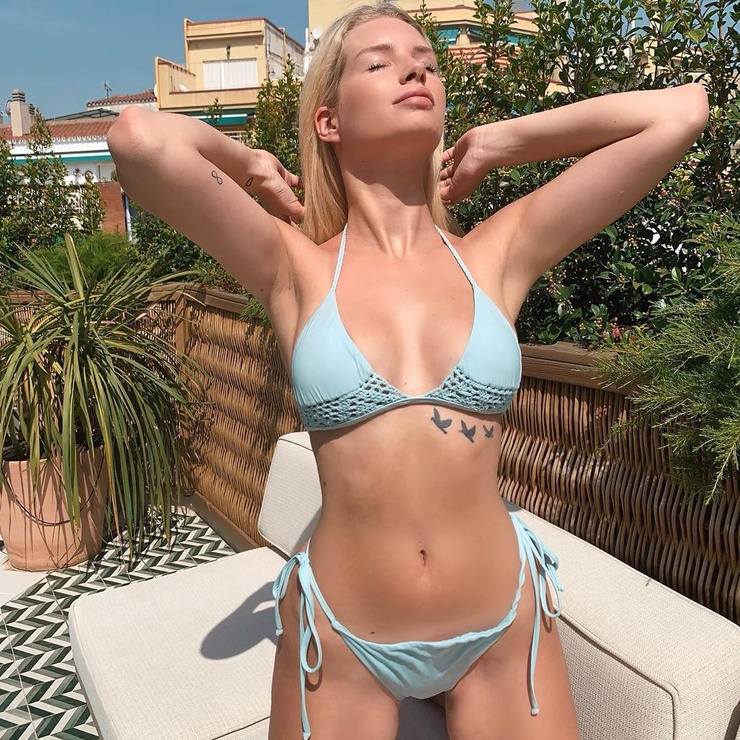 VS
Vicky Pattison:
Age: 34
Height: 5'6
W/L: 13-10-1 (13KOs)
This week we head into the bantamweight division, where the division is packed with talent top to bottom, with two women who have traded insults in the past, Lottie Moss and Vicky Pattison both are title contenders, so who would win if they decide to share a ring against each other?
So let's start with model Lottie, the younger sister of the famous Kate Moss, she has started to carve her own legacy in the modelling world and inside the BBU under the stable banner of the Lioness Club, Lottie has been swimming around the top waters of the division the past two years.
Since her debut back in 2018, Lottie has beaten the likes of former champions Una Healy and Imogen Thomas, Rita Ora, while she has had a few FCBA fights, beating Alyssa Lynch over in America as she shows off her skills to the world, her losses have mostly been to top fighters too, like Helen Flanagan, Maisie Smith and Alice Eve have beaten her
She has a textbook boxing style liking to use her speed to outbox opponents, while not the biggest hitter, her combinations can be vicious when she builds momentum, not the best when presses into a corner and isn't the strongest fighter in the division, though she has toned up more under her training at her stable.
Now to the reality star Vicky Pattison, who as most of you should remember made her name on Geordie Shore, though since then after winning I'm a Celebrity, she seems to have distanced herself from the show, in the BBU she hasn't been afraid to speak her mind and has nearly won the BBU bantamweight title before from the dominant champion Sophia Thomalla.
Since she first stepped into the ring in 2016 with Charlotte Crosby, ending in a hard fought draw, Vicky has beaten Charlotte in their rivalry, had a nasty feud with Jennifer Metcalfe in the ring, beaten Jessica Alba, Nicole Scherzinger, but has also lost to top talent like Minka Kelly, Holly Valance and Daisy Ridley.
She also has a similar style to Lottie for looks, difference is she gets drawn into firefights and carries solid power, she can be made to lose her temper though and while not slow, she isn't the fastest fighter in the division, but is a good fighter on the inside.
That's the two fighters, now to vote on who you think would win out of these two in a flyweight bout, to do so please click the link below and make your choice:
vote.pollcode.com/53183643
This poll runs for a week, with the result being announced next Wednesday morning, so get your vote in quick and follow who is winning, thank you to everyone who has taken the time to vote or just even take the time to read this post.