Post by girlsfriday on Jan 22, 2023 16:09:23 GMT
Sayaka Isoyama:
VS
Maki Itoh: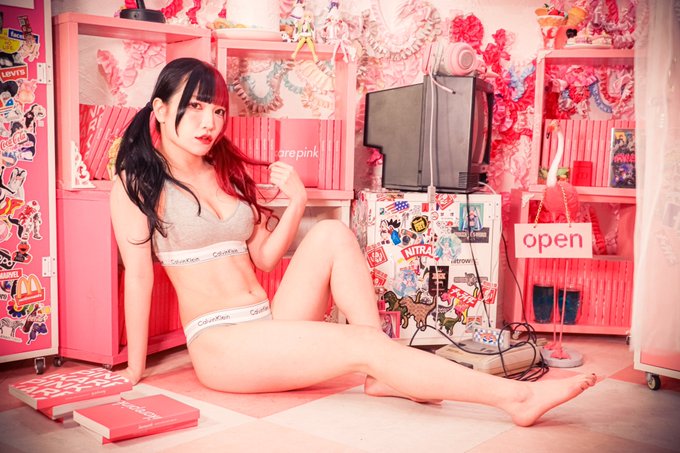 Tale of the Tape:Sayaka Isoyama:
Age: 39
Height: 5'1
W/L: 0-5 (5KOs)
Vs
Maki Itoh:
Age: 27
Height: 5'3
W/L: debut
(Front Street Japan Vs Free Agent)(Written by Girls Friday/Results BBU)Intro:
We are here tonight in the world famous Osaka-jō Hall in Japan. Where we will see Sayaka Isoyama looking to earn her first ever victory. With a lot of people though believing this is more a vehicle for the viral wrestling sensation Maki Itoh to take her first foray into the boxing world.
For those who don't know about Maki. She is known as the "Fired Idol" due to her music career being cut short by agents. Using the motivation from there to become a world renowned wrestler. With her fun personality and her use of let's say crude language.
While the Front Street Japan stable leader Ayako Hamada didn't seem impressed by Maki. Telling the national media "Maki is a clown. If not for a media company paying to have her fight one of my girls. All my years in wrestling I haven't seen someone get popular because they say a few curse words." Showing how different in personality the pair are.
Maki wearing a red bikini posts on her onlyfans page tells her fans "come to Osaka my simps. The Neo Itoh Respect Army is coming to f**k up the boxing world.". Cupping her face with red boxing gloves on and a devilish grin.
Fight night with Sayaka heading out first wearing a white silk robe to match her gloves. She looks stoic like her manager Hamada following her. Before she steps into the ring Sayaka has the robe slipped off her shoulders. Revealing a white sports bra with black trim, matching trunks and shoes, hair braided as she stands in her corner. She looks shocked when her opponents music hits.
Here comes Maki in full glory it seems. Microphone in her right hand as she sings her theme tune. The crowd who know it singing along as Maki walks to the ring wearing a red sports bra, a red skirt with gold trim that when she turns, reveals she is wearing a red thong, red boots with her name in gold on the sides, with hair tied into pigtails.
Hamada looks to be fuming as she watches the former idol in her element giving out high fives with her red taped up fists. Blowing a kiss to Hamada as she does a lap outside the ring. Will Maki have enough stamina from this entrance to actually fight. Stepping into the ring she finishes up at the middle of it. A spotlight on her as Hamada looks like she could actually attack Maki if not for her fighter telling her to keep her cool.
Once the song is over. Maki gets her red gloves put on. Tapping her forehead with a grin. Knowing in wrestling for having a hard head. Though how much that is just a gimmick we will find out. She nods to her coach looking excited to get this fight started.
The referee almost has to do a double take to see if this will be a boxing match or will Maki come do an encore. Luckily for those boxing purists she comes to the center of the ring with the aim to box. Maki grinning as Sayaka looks a little dumbfounded what to think of her. When told to touch gloves with Maki putting out her fists. Sayaka looks like she is broken from a trance as she turns to the referee before looking at the gloves offered to her. Nodding and tapping them before returning to their corners. The bell rings to start 10 rounds of flyweight action.
Round 1:
"Ding!" Off they go with Sayaka looking to jab her way into this. Maki bouncing on her toes thrusting her fists into the chest of her foe as much as her face. Sticking out her tongue as she moves around the center of the ring. Sayaka gets knocked back towards the end of the opening minute. A left hook on her jaw turning her head as Maki steps in to work.
Sayaka needing to punch off her back foot. Maki not showing much defence early on. Getting caught walking in, forcing her to keep her guard a little more tighter. Then smacking Sayaka with a straight into her forehead. Another left hook lands to turn the head of the older woman to the delight of the Itoh fans. Plenty of respect being shown to her so far.
With less then forty seconds to go. Maki presses Sayaka onto the ropes. Working the body with hooks as her forehead pressed into the guard of Isoyama. Who looks uncomfortable. The round comes to an end with Hamada giving a deathly stare to Maki. Who shakes her booty to the fans and is certainly loving her debut so far. Sayaka on the other hand is yelled at by Hamada.
Round 2:
Round two kicks off with Sayaka looking to use her experience to stick and move. Trading with the younger woman as they slam punches into each others faces. Sayaka dipping under one to land two right hooks to the side of Maki's body. Just missing with an uppercut as Maki steps back.
For the first time in the fight though Maki is looking serious as Sayaka starts to rush her more. Giving Maki several tastes of leather around her lips. The Itoh chants ring out as Hamada looks around disgusted by what she is hearing. Maki exchanging off the ropes as Sayaka looks to pin her down.
But a right hook on the chin of Sayaka sends her head turning to the side. Maki lands a jab to knock back the perennial loser a step. Sayaka trying to stand her ground as it becomes more a street fight with fists flying. Scruffy action as not much lands clean in the final moments of the round. At the bell Maki is looking serious now for sure as she walks back to her stool. Sayaka meanwhile taps her gloves together. While it was a better round for her, Hamada still seems to be looking down on her.
Round 3:
Resuming the action with Maki looking to be more aggressive. A right hook slams across her opponents cheek. Sayaka finding herself being knocked back into a neutral corner. Lips busted open by a right hook. Sayaka holding onto Maki with an undeniable worried expression. All her losses of her career clearly on her mind right now.
They are broken up and resume with Sayaka wanting to take the fight back to Maki. Getting hit square on her forehead by a jab. Sayaka then eats a straight on those lips to make her wince. Maki driving forwards with more headhunting punches. Sayaka covering up as Hamada bangs the ring apron. Trying to awaken her fighters fighting spirit.
Instead an uppercut knocks Sayaka into another corner. She shells up as Maki swings around her guard with hooks. An impish grin on her face as her fans cheer her on. Sayaka desperately clinches again. Maki smiling as she kisses Sayaka on her cheek with a laugh as she shows no respect to her opponent. The bell rings with Isoyama looking lost. Hamada is yelling at her as she looks close to tears. In stark contrast to Maki nodding with a smile listening to her coach.
Round 4:
Up gets Sayaka but it isn't long before an uppercut knocks her reeling into the ropes. Referee watching closely as Maki steps in. LEFT HOOK TO THE CHIN SENDS SAYAKA TUMBLING DOWN GO THE CANVAS ON HER LEFT SIDE!
"Itoh!" Yells Maki as she leads a chant for herself while walking to the neutral corner. 1...2... Hamada is barking at her fighter to get up. 3...4....5... Sayaka rolls to her back groaning. 6....7... Right leg bent. 8...9...10 she isn't getting up! It's all over!
Winner Maki Itoh KO Round 4After:
Certainly one of the more interesting debuts in recent memories. Maki walks to the middle of the ring with arms above her head. Dancing as she enjoys the chants for her. The organisers certainly got their money's worth out of this if they wanted to present Maki as someone to watch.
Though it should be said as Sayaka is helped to sit up by Front Street Japan corner members. Sayaka wasn't the hardest test she could start out with. The loser being ignored by her manager as Hamada shakes her head. Walking to the back as she doesn't want anything to do with this any longer then she needs to.
Both women are soon back on their stools. Of course getting different treatment as Maki gets some sweat wiped off her brow. Gloves off as she is beaming. While Sayaka has her bottom lip cleaned up. Checked over by the ringside doctor and a glum expression, especially knowing that Hamada will probably be yelling at her she returns to their locker room.
Sayaka has to face up to that fact as she is helped out the ring. Not in a hurry to get backstage and to face her manager. Her head bowed down to show her shame in losing this fight against someone her stable doesn't respect.
As Isoyama leaves the ring. Inside it Maki blows a kiss to the crowd before getting her right hand raised. Maki taps her forehead with her left hand as she says "don't f**k with me. Respect me instead." Cupping her face with her hands as the wrestler certainly has her fans judging by the loud cheers she is receiving.
Leaving the ring with her coaching staff. It will be interesting to see how much she boxes considering her outside exploits. Wrestling more in America the past year. Her modelling on Onlyfans and even still doing some singing and acting. She is a busy woman. Maki showing some potential tonight to maybe do something in boxing to add fans to her army of supporters.