Post by girlsfriday on Jul 26, 2017 18:25:07 GMT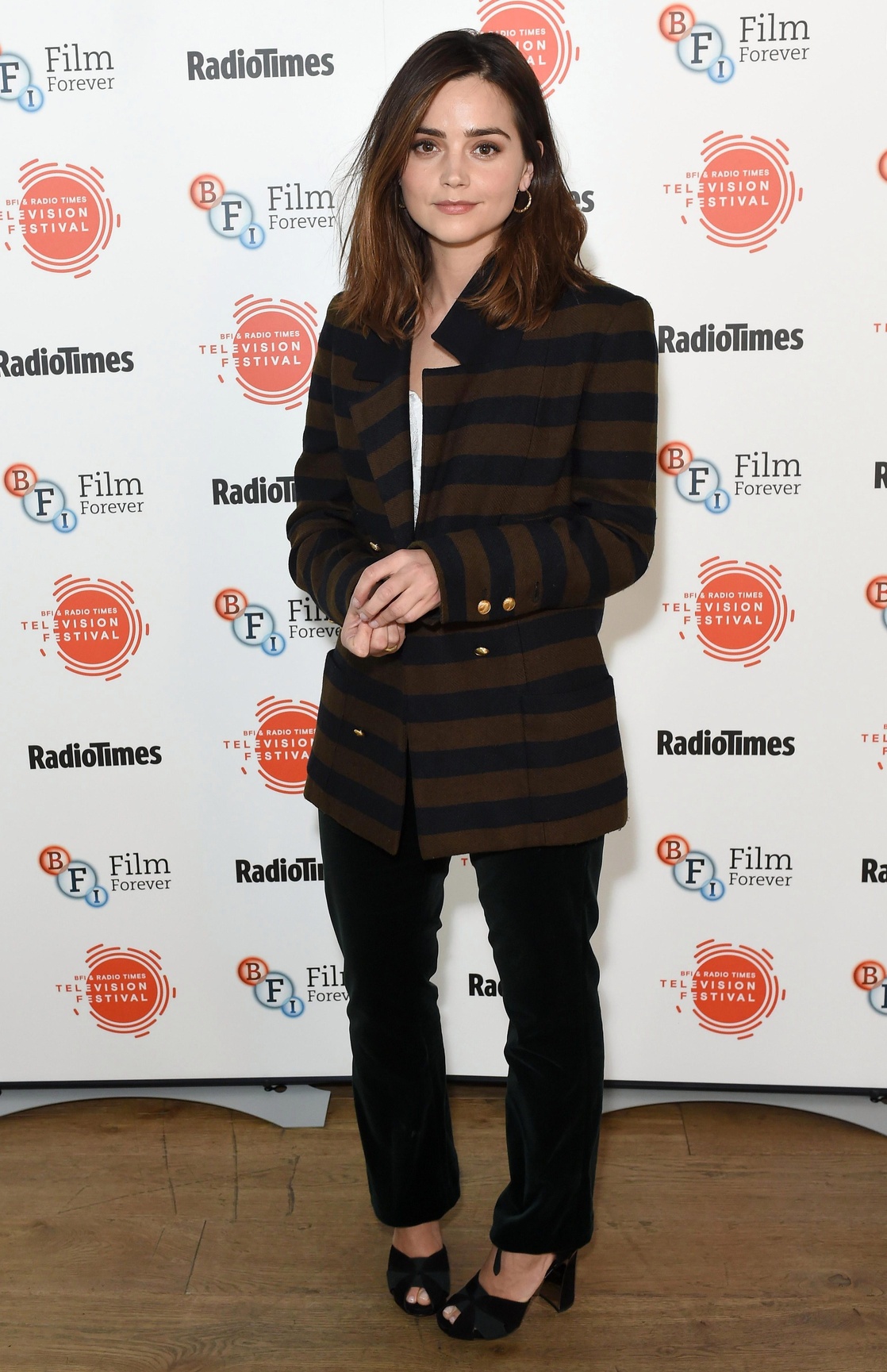 Vs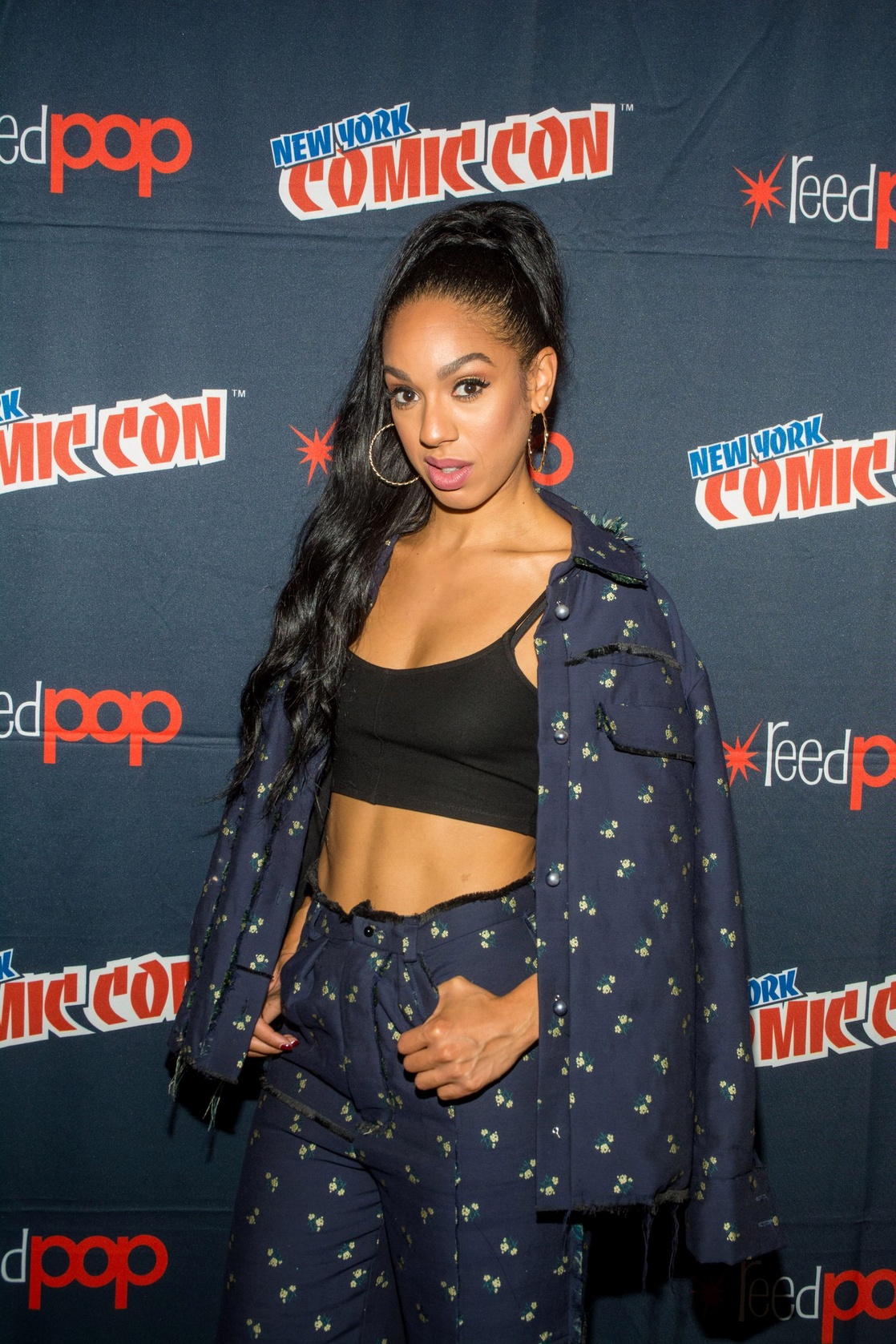 Jenna Coleman versus Pearl Mackie
Clash of the Companions
(Words & Results: Lookout!)Before:
Obviously, this has been a big month for "Doctor Who" fans with a potentially historic season coming up after this year's Christmas special,
but today is all about the companions with the two most recent companions
in Doctor Who history facing off today in Jenna Coleman (Clara) and Pearl
Mackie (Bill.), both of whom starred with the 12th Doctor.
Clara is the longest-running companion in modern Doctor Who history and of course, one of the longest-running flyweight champions in BBU history, so it's a high standard for Pearl Mackie on her BBU debut. But, Pearl seems confident as she has stepped into Coleman's shoes once before and appears excited to do it again, "Of course, each season and companion is different.
You don't necessarily have to compete with what the previous companion did,
but in another sense, you do.
Coleman left such a legacy on Doctor Who, but I feel like I've made the role my own. Will I get the chance to surpass her? I totally hope so and thats what I plan to do here in the ring
tonight. Obviously, she's lost the flyweight title and potentially her
confidence after getting beat by Ivana, so if anybody is in the best
position to totally run her out of here, it's me. I've taken over on Doctor
Who and I'll do the same in the ring."
Coleman is quietly furious as she glares over at Pearl, hands on her hips,
just giving a cool smirk, "Pearl is in over her head. Not only was I on
there the longest, but in my opinion, I was the best companion. I'm sure
everybody has their favorites, just like everybody has their favorite Doctor, but there is no doubt in my mind that I'm the freaking best
companion. I've beaten all the rest – I've taken down Freema, Billie,
Catherine and even Karen. (
www.freecatfights.com/forums/index.php?topic=51798.msg468950#msg468950
)
So, now it's Pearl's time to go down and then the question of the superior
companion is going to be settled – once and for all!
Both girls come in wearing Tardis blue sports bras and shorts – with
matching gloves. Pearl has the words '#BeatingsByBill." written across her
chest and Jenna has the words 'Impossible Girl' across her chest. When Jenna turns around, she has the words 'Run you clever girl' written across the back, pumping a little double bicep flex as she winks over her shoulder at Pearl.
A furious Mackie refuses to back down as she almost charges across the ring at Jenna, but she is intercepted by the ref as he orders the two of them to touch gloves – which surprisingly they manage to do without incident. The bell rings and the 'Clash of Companions' begins...
During R1:
Mackie is calm and collected in her debut round, catching
Coleman by surprise as Jenna is wild early.
Pearl with the right hand at her cheek, left across her body, putting her lead shoulder into Jenna, nudging her off balance, rolling with Coleman' looping punches and calmly placing thick right hands to the midriff or pulling a swatting hook across those luscious jugs.
Plenty of jiggly offense from Coleman as she bares her teeth and heaves, but she's making Mackie look like a defensive wizard with single digit connect percentage.
R2:
Mackie staying compact, using her shoulder to nudge up with, slipping under Jenna punches to get close, then pumping out of the crouch to score underneath.
Mackie working out of the wrap, using her left arm to cradle Jenna around the waist, then stuffing in meanspirited right hands to the belly and jugs. Coleman getting swamped, but showing good strength - she
wraps up high on Mackie, tumbling with the new companion along the ropes - girls plunging and pumping with free right hands whenever they can.
Sloppy hold and hit tough to score.
R3:
More trudging, sultry body on body action as the 'Doctor Who stars'
wrap up, twist and turn each other around the ring, occasionally cramming home the hurt downstairs. Both getting their licks in to jug by slumping the opponent forward, pulling on the right arm and pumping away with short right hands - no backswing, both girls shortening up the strokes, punching with their legs and shoulders in close.
Another impossible to score round
as the ref forced to pry the beef apart after the bell.
R4:
Jenna getting strong - she's been the busier girl all day, but now
she's shortening up the strokes, no longer missing over the top of Pearl,
but punishing the veteran as Mackie bobs her way in close.
Coleman using her left shoulder now as both girls employ bump and shoot - Jenna touching up, then curling in the right uppercut - perfect punch selection as Mackie stoops forward and takes off her face.
Jenna punishing Pearl toe to toe
this round - right uppercuts freezing her foe, left hooks pounding paunch
to put hurt on her face at the bell.
R5:
Mackie forced to open up a bit more, does well by potshotting Jenna from medium distance. Girls trading clouting haymakers - Jenna wide with banging lefts and rights, breasts heaving side to side in syncopation - Mackie crouching, rolling with the incoming and fitting her straight right hand down the middle to bang back Coleman' head or stuff between her breasts.
Both girls landing hard, backing the other up, but Coleman' work rate starting to bury Mackie as Pearl can't keep up.
R6:
Mackie with the bump and punch early, using her left shoulder and chopping right hand to beat Coleman into grudging retreat.
Jenna gets her own shoulder and right hand rhythm going and it's beefy two way slugging - Coleman trying to work her right uppercut off the shoulder butt, Mackie dropping the tight overhand right.
Suddenly, Coleman dips in, touches up
with her left elbow, then bends her back into a clipping right uppercut and
Mackie comes apart - Pearl drops to one knee with a glazed expression,
caught perfectly on the tip of the chin. Pearl takes a woozy 8, but she's
lolling on the ropes still badly shaken and on comes Jenna! Big beefy beat
down - Coleman wrapping up Pearl's right arm and PLUNDERING the belly and breasts with her right hand, pushing leather into Mackie with heartstopping leverage as Jenna presses in with body after every slug. AND THE REF JUMPS IN - ashen faced Pearl sags into the ropes out on her feet as Jenna prances
away -
TKO6 Jenna Coleman.AFTER:
A spirited effort by Pearl, but you don't get to be the
longest-running companion or champion without being insanely competitive.
Jenna hopping up on top of the turnbuckle, pounding her chest for a moment and bellowing into the crowd, "That's freaking right – when I'm on top of my game – I'm impossible to beat!".
Tough to argue with and clearly, Pearl
is in no shape to do so.
That's a fact that Jenna absolutely recognizes as she hops off of the
turnbuckle, going to approach Pearl in hers.
Although Mackie is the taller
of the two, Jenna slides in behind her as she goes to wrap one arm around
her waist and the other tugging on her hair as she leads her rival out on a
WALK OF SHAME! Jenna guides her foe in a complete circuit of the ring, just beaming over her shoulder, purring into her ear, "So, tell me, who is the
best companion, huh? I've beaten every single one of you, on way or
another, so who is the best Doctor Who companion ever? Tell me, Pearlie –
go ahead. Say it..." On and on like that, for two complete circuits around
the ring as Pearl is paraded as Coleman's captive, before 'Bill" finally
bawls out angrily, "You are – you're the best companion – Clara is the
best..." as Coleman shouts with excitement and shoves her foe away.
Bounding away in victory, Jenna Louise Coleman is high fiving fans, blowing kisses and clearly relishing the moment as she shouts out: "Out of all of the companions in modern-day Doctor Who history, only one girl can be on top – the Impossible Girl – the one and only Clara! I'm the best freaking companion EVER – the best Doctor Who has to offer and honestly, we all know I'm the best the BBU has to offer.
I can't stand the league being represented by that Cheryl Cole and so, I've been distracted by the FCBA,
but you're going to see a lot more of me around going forward.
I've got lots of unfinished business in the BBU and I've got all these girls, like
Pearl here, thinking that they can take my spot on top. But, trust me, I'm
not going anywhere and when I set out to the best, as you can see, I get
what I want. Anybody who wants what I have is going to have to take it from
me and nobody is going to do that. Nobody, b*tches!"