Post by Vassago on Aug 31, 2017 19:34:24 GMT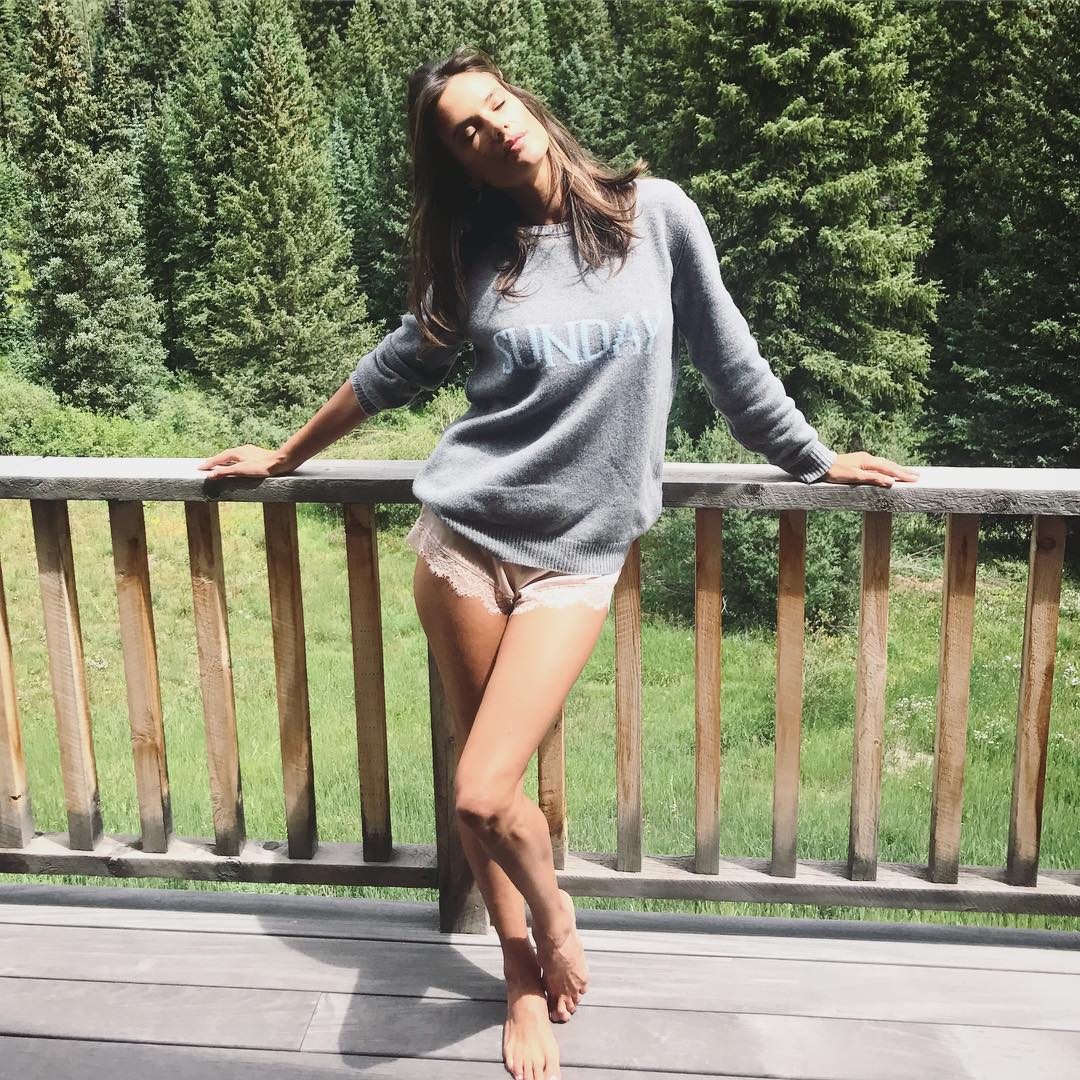 Vs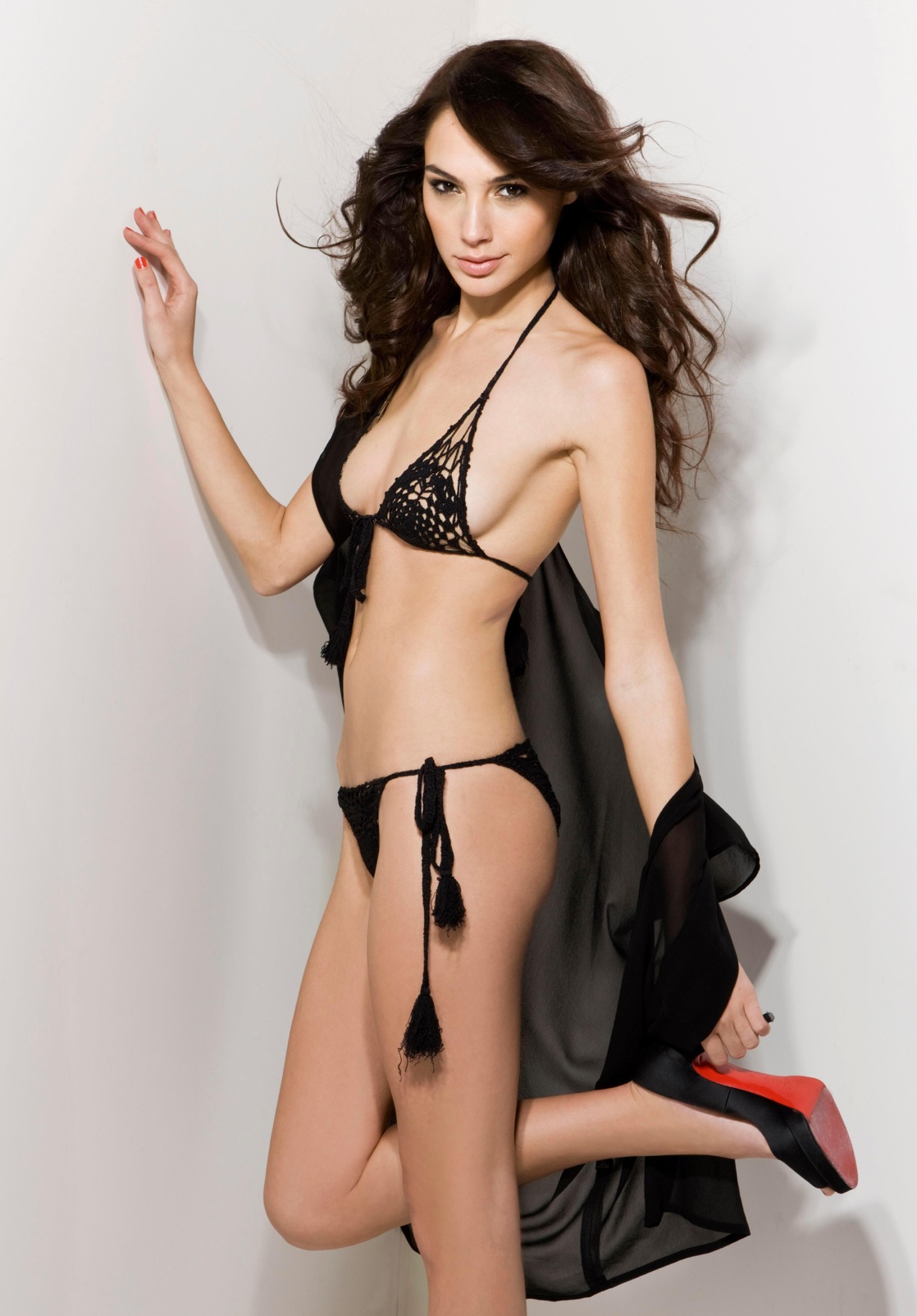 (Written by Girls Friday/Results by Lookout!)(Girls Friday vs Lookout! Atlantic Boxing)Intro:
The lightweight title is on the line as Alessandra Ambrosio challenges
Gal Gadot in the champions second title defence here tonight.
Alessandra is 36 years old, she stands 5'9 1/2, she holds a record of
15 wins, all by knockout and 3 defeats to her name.
Gal is 32 years old, stands at 5'9 and holds a record of 4 wins, all
by knockout and 6 losses, she is the BBU lightweight champion.
Both fought last year with Alessandra winning that with a knockout in
round 7, some thinking this is Gal looking for revenge.
Though as the girls meet at the press conference, they hug to remind
people that they became good friends after the first fight as they
showed each other immerse respect for the others talents.
After a quick chat, the girls head off to their tables, smiling for
the cameras as Gal pulls the lightweight title from her waist and puts
it on the table in front of her.
Alessandra asked to speak first, she says "I first want to thank Gal
for giving me this title shot, I've gotten to really know her this
past year and I can honestly say she is fun to be around and is a
great person in general"
She continues by saying "but we both know this is more important then
friendship, the BBU title is one of the premier titles out there, I
started my career late, but I want my legacy however long it is to be
one people talk about, that means beating you Gal"
The champ nodding, looking clearly that she understands that this
isn't personal but business as she is about to begin her own speech.
She says "I gave Alessandra the shot, not just because she beat me,
though that did sting at the time" winking as she says that.
Adding "But she's also one of the best fighters either side of the
Atlantic, I mean she dominated here, then went to the FCBA and for the
most part dominated there"
She finishes by saying "so it wasn't a hard decision to make, I will
use this fight to show you guys how far I've come in the past year"
Both fighters go nose to nose for the final staredown, neither looks
like friends as Gal holds the title up with her right, Alessandra
giving it a quick glance.
"You better bring your all if you want this, because I'm not going to
give it away for free" says Gal, Alessandra turning back to her with a
smile on her face, before both bump a fist and head off the stage.
Fighting time, Alessandra is out first, she has Taryn Terrell and Eva
Carneiro by her side, she's wearing a yellow bikini with green gloves
to show her national pride as she steps onto the beach and heads to
the ring.
The crowd in the bleachers cheer the challenger on as she starts to do
with now customary belly dance for them, winking at them before she
climbs into the ring.
Once inside, she waves to the fans as she heads to her corner, looking
ultra relaxed for this fight, warming up with Taryn's help.
Now out comes the champion, Gal has Nicole Ritchie by her side, she is
wearing a red bikini with a small Wonder Woman badge on her right bra
cup, she has red gloves and her hair is braided.
Nicole holds the title up high behind her fight, who is nodding to the
fans, but looks utterly focused on keeping the title once again.
Climbing into the ring, she allows herself a quick smile as she nods
over at Alessandra, but that disappears as she heads to her corner to
warm up with Nicole telling her "she is your enemy! Crush her!"
The referee waves the fighters to the ring centre, staring each other
down, both are looking ultra serious as that is how much the title
means to each, their friendship put to the side for the ultimate
prize.
Asked to touch gloves, both fighters nod at the other as they touch
their gloves up, jogging back to their corners as the crowd looks
hyped for this contest.
After they reach their corners, the referee signals for the bell to be
rung to start 10 rounds of BBU lightweight championship action.
Round 1:
"Ding" out come the fighters with tight guards as they circle each
other, probing punches ring out as both fighters look to test those
defences.
Alessandra as ever looks to be the more aggressive as she steps
forwards and slams a jab onto the gloves of Gal and lands a right to
the ribs.
But as she steps in, Gal lands a straight punch and a right of her own
to the body of the Brazilian, before stepping back.
Alessandra stalking her around the ring as she likes to do with her
opponents, Gal knows that and is countering the challenger as she
steps forward.
The champion looking great as she shows the impressive footwork she
owns, dancing around her opponent and landing around the guard of the
challenger.
Alessandra looking a little frustrated, parries a right and steps
inside to dig two body shots to the abs of Gadot, who grunts but she
gets tagged with a right cross.
The girls start slugging it out in tight, both reminding the other of
their power, digging to the others body and head.
Gal though steps back to create space and lands a left hook across the
cheek of Alessandra, forcing her to cover up as she is driven back by
a flurry from the champ.
Alessandra needing to show her own impressive footwork to move out the
way of the charging Gal, with not long in the round left as the girls
soon go head to head, trying to force the other back.
The bell ringing to end the round, both fighters touch a glove to show
respect, before heading back to their corners, Gal looking the more
impressive after that opening round.
Round 2:
Gal again starts off strong, moving around Alessandra with her jab
flicking out towards the face of her opponent, looking for a chance to
strike.
But as she steps in, Alessandra is starting to time her better,
catching her with a right cross and two short sharp digging punches to
the body follow.
Gal stepping back to try and create space, but Alessandra stays in
tight, pushing her back with several punches that work the body of the
champion.
The Israeli actress snaps Alessandra's head back with a straight
punch, but she misses the follow up left cross as the Brazilian steps
out of range and then comes back in tight.
Both fighters inside fighting again, Alessandra looks to back up Gal,
landing two uppercuts that don't land flush, they have enough sting on
them to back Gal up a step.
Soon she takes more steps back as she takes three hard punches up top,
her head rocking side to side as the challenger finally has her
groove.
Gal doing her best to fight off the ropes, both landing hard punches
up top to the others cheeks, the crowd going wild for both girls as
they look to leave everything in the ring.
Late in the round, Alessandra parries a right cross and lands a hard
right to the left eye of Gal, it looks to be swelling as Gal covers up
and takes a pounding with seconds remaining.
As the bell rings, no need for both to show respect to each other,
they just head back to their corners, Alessandra looks to be buzzing
over a much better round.
But already both are showing some marks on their bodies and faces,
coaches cleaning them up to continue this war.
Round 3:
This time it's Alessandra looking to build off the last round,
stalking Gal back around the ring, looking to land a big shot.
The champion catches her with a few jabs and ducks under a right hook
to land a right to the ribs of her opponent, the younger fighter
moving back.
Alessandra lands a straight through the guard of Gal and a left cross
to turn her head, both are going back and forth as they let their
tempers rise in the pursuit of gold.
The older fighter digs a left punch right into the lips of the champ,
adding two cross punches as Gal is being pressed onto the ropes.
Gal having to dig her feet into the sand and almost slams her body
into Alessandra's, the girls slamming punches across the others face.
Till they separate to take a breath, both of their faces look to be
reddening up, circling each other, they land single punches.
Alessandra tries to step inside again, but Gal slips past her and
lands a left hook to turn the challengers head around.
Gal now presses Alessandra back towards a corner, she lands an
uppercut to force Alessandra to cover up tight and as the round heads
to it's conclusion.
The bell ringing with Gal allowing herself a smile as she heads back
to her corner, Nicole patting her on her back.
While Alessandra looks frustrated, she started the round so well, then
struggled at the end of it, Taryn cleaning her face up, telling her
"don't let this chance go babe, beat her ass"
Round 4:
Alessandra tries to start off this round strong, but Gal is back up on
her toes, digging her punches through the guard of the Brazilian.
That uppercut at the end of the last round seems to have stunned
Alessandra, Gal driving her back towards the ropes.
The challenger forced to cover up as Gal slams her punches around the
guard, Alessandra's cheeks are puffing up.
Alessandra forced to fight her way off the ropes, slamming two
straight punches into the nose of Gal, but taking a right across her
cheeks.
The girls brawl it out, but Alessandra isn't in a good position to
really get her power in effect, Gal quickly subdues her back with a
right that opens a small cut under her left eye.
Alessandra forced to clinch up so she can force the referee to get
involved, he steps in to separate the girls, with Ambrosio moving off
the ropes into space.
Gal coming back on the front foot, landing her punches off the guard
of the challenger, pressing Alessandra back around the ring.
Alessandra parries a straight and steps into land a right across that
swollen left eye, the champion forced to cover up late in the round as
Ambrosio looks to knock her back.
But Gal lands a left cross as she comes in close, the champion
finishing strong as she comes in tight to land a right to the body of
her opponent at the bell.
Gal looking relaxed as she jogs back to her corner, Alessandra staring
daggers at her, forgetting their friendship for the moment as she can
feel the title slipping away from her.
Taryn cleaning her up, stopping the blood running from the cut under
her left eye, Alessandra staring hard at Gal.
Who is staring as hard back, thinking to herself "I told you I
wouldn't give it to you" as Nicole cleans her face, trying to reduce
the swelling around her left eye.
Round 5:
Gal comes out the aggressive fighter of the two, both dig shots
through the others guards, but the champion parries a right and lands
a right cross to that cut under Alessandra's eye.
Alessandra being pressed back towards the ropes again, she needs to
find a way back in this, problem is she is forced behind her guard at
the problem, taking punches onto her forearms.
The champ digging a shot to the abs of Alessandra, trying to find an
opening in the guard of her opponent, throwing a right up top that
gets blocked.
But as she steps forwards to land a right cross, the challenger ducks
under and lands an overhand right to the side of her head.
Gal's head turned and Alessandra lands a straight to that swollen eye
of the champ, Gadot covering up as she is knocked back to the ropes.
Alessandra digging her punches around the guard of Gal to the body,
Gal catching her with a straight punch to try and work her way off the
ropes.
The Brazilian though keeps in tight, a right to the ribs of Gal make
her groan out, but she needs Alessandra head on as they trade hard
punches.
The champ backing Alessandra up after landing a hard right to the cut,
the challenger clinching up as both girls look a mess with sweat
dripping off their stunning bodies.
The referee separates the fighters, Gal landing the first punch by
digging a left into the body of her opponent, then adding a follow up
left up top to knock Alessandra onto her heels.
The round ends with Gal on the front foot, stopping just in time as
she looked to land a right, Alessandra wiping some blood from her face
as she heads to her corner.
Gal's eye being worked on as she sits on her stool, while Alessandra's
face gets cleaned up, both fighters wanting so badly to win this.
Round 6:
Gal starting off the round with several jabs that rifle through the
guard of Alessandra, the challenger backing up as the champ is looking
to end this by the looks of things.
But Alessandra leans out the way of a left cross and lands a straight
onto the swollen eye of Gadot, it looks really bad as Gal yelps out in
pain.
Alessandra doesn't want to let this chance disappear, stepping inside;
she digs two body shots in and an uppercut slams through the guard of
Gal.
The champs legs are buckling, Alessandra pounding her to the face with
a right hook rocks Gal and a follow up right puts Gadot down to her
side!
Alessandra heading to a neutral corner, watching closely as the
referee is counting Gal out, Gal is trying to push herself up, but
she's too dazed, slipping to her back and the referee counts to 10 to
end the fight!
Winner: New BBU lightweight champion Alessandra Ambrosio KO Round 6After:
Alessandra looks stunned, she is the champion, raising her arms into
the air and getting a loud cheer from the crowd.
But soon she rushes over to Gal, helped her up to sit up, the girls
look at each other with questioning eyes, Gal obviously upset that she
has lost her title, Alessandra looking slightly guilty.
Gal though nods at Alessandra and says "you did it babe, you deserve
it" which gets a smile from her friend, both girls hug each other as
all feelings of anger is disappearing.
Both of their coaches come to help them to stand, dusting the fighters
off as they are covered in sand, before getting helped to their
corners to clean them up.
After their coaches have done their work, both fighters come to the
ring centre, with the referee holding the title.
He is about to hand it to Alessandra, but Gal stops him, asking him to
hand her the belt, as he does as requested, the former champion passes
the torch or in thus case the title to her friend.
Putting the belt around the waist of Alessandra, the new champion
crying tears of joy as she says "thank you so much" which Gal replies
"like I said, you deserve this, I gave you my all and you beat me
babe"
The girls embrace one more time and as Gal is about to leave,
Alessandra drags her back for one final sign of respect, she lifts
Gal's hand up in the air and the crowd give the former champion the
applause she deserves.
Some questioned if Gal could be a real champion, but she's proven that
she deserved to be the champ, she was unlucky not to win tonight, she
certainly won't complain as she sees how happy her friend is.
Gal let's Alessandra have her moment, the champ raising her title in
the air for all to see, the journey now of defending the title and
being the one hunted begins now, can Alessandra live up to the crown?