Post by Vassago on Aug 31, 2017 19:35:52 GMT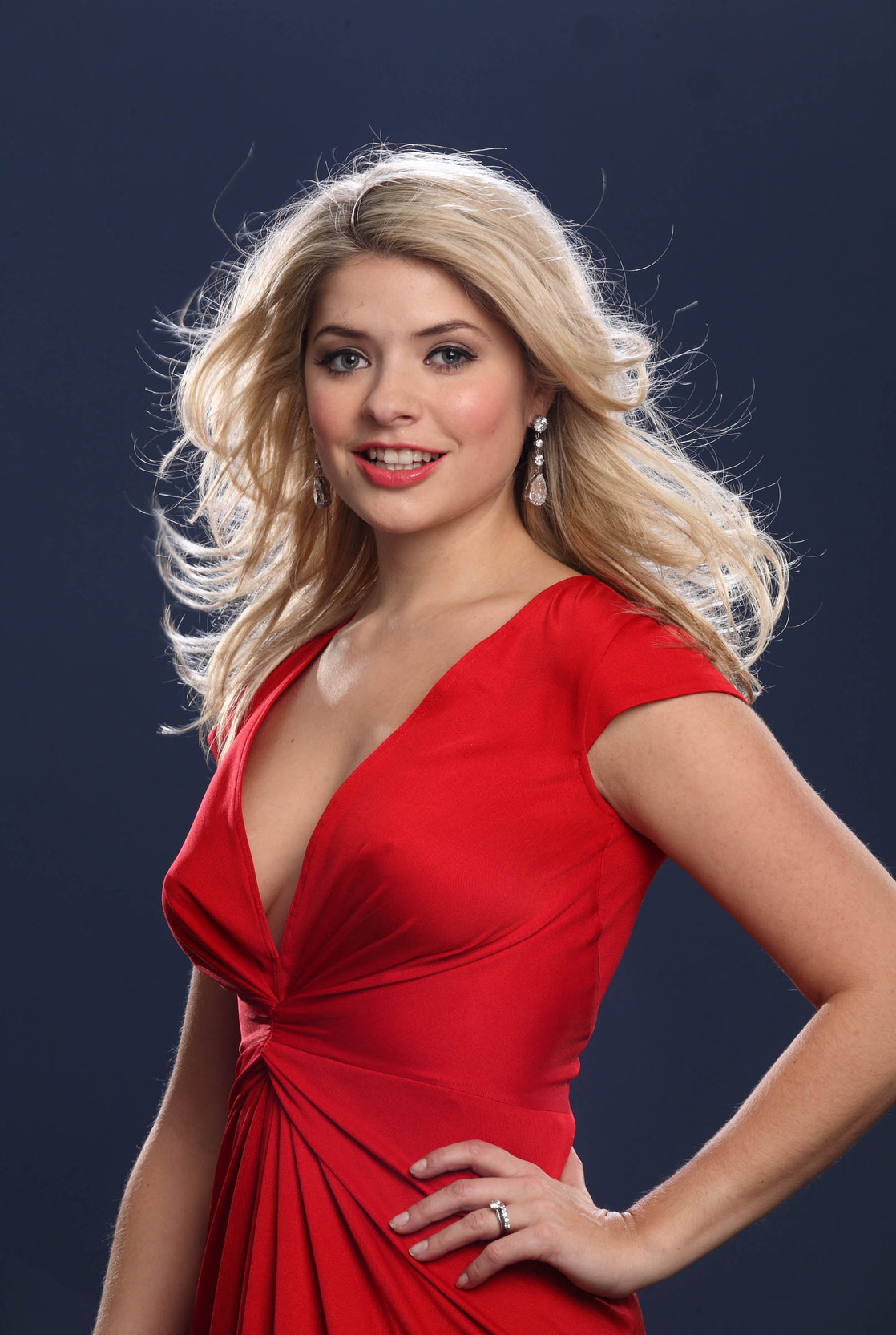 Vs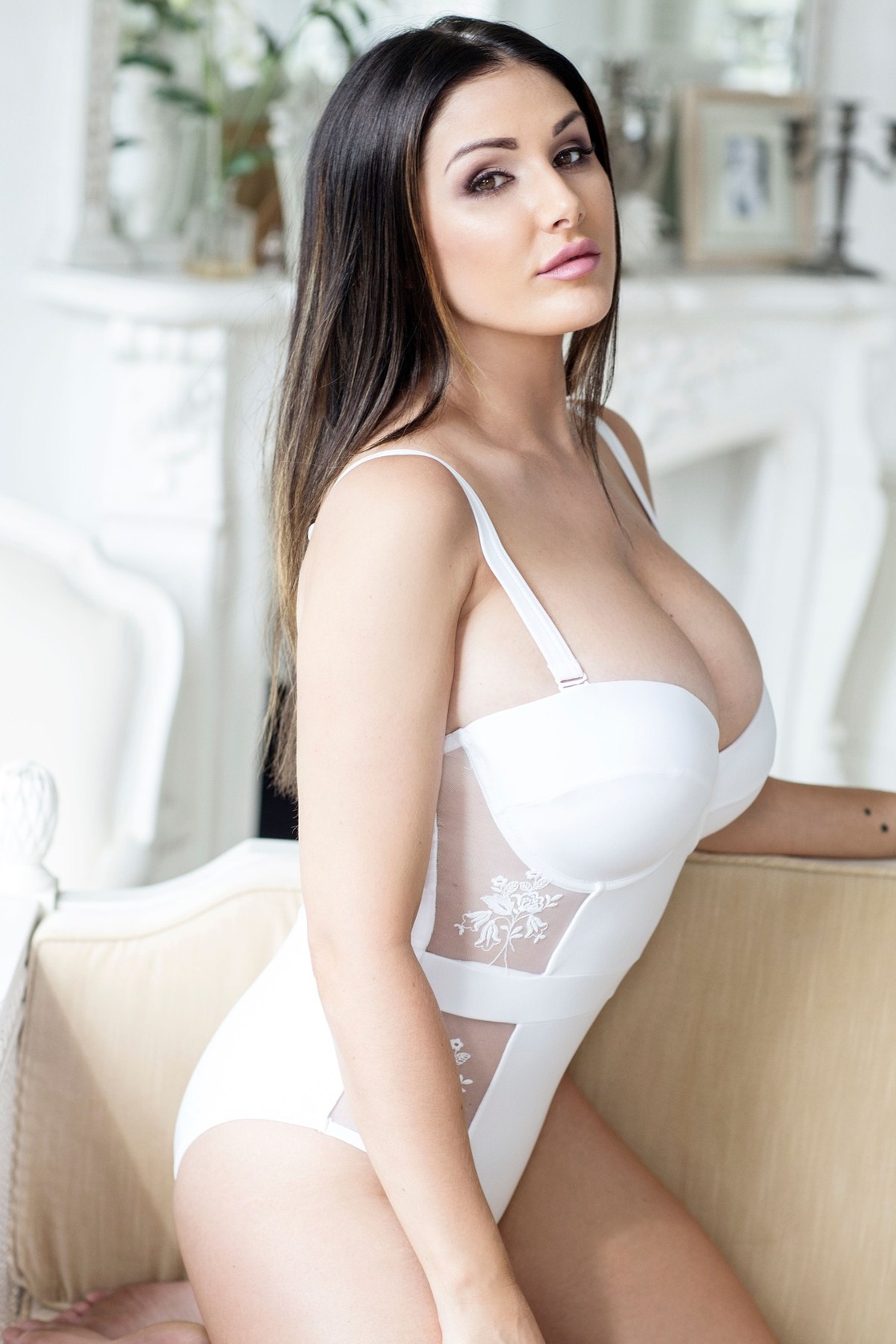 (Written by Girls Friday/Results by Lookout!)(Girls Friday vs This is Glamour)Intro:
The first ever BBU JMDD champion is about to be crowned, Holly
Willoughby and Lucy Pinder do battle for that honour as history is
about to be made.
Holly is 36 years old, stands at 5'8, her jug size is 34D and holds a
record of 8 wins, 7 knockouts and 4 defeats, she defeated Leah Francis
and Keeley Hazell to get to this stage.
Lucy is 33 years old, stands at 5'5, her jugs size is 32H and holds a
record of 10 wins, all by knockout and 21 defeats, her boobs were
voted the best in Britain and she defeated Danni Wells and Michelle
Marsh to get to this stage.
Both girls wanting to make history badly, bumping jugs as they met at
the press conference, trying to get any psychology advantage they can.
Organisers separate the girls as Lucy brags about her jugs and tells
Holly what she has planned for her when they fight, the TV presenter
just smiles at her, before they are led to their tables.
Holly was told to speak first, a smile lighting up her face, making
some pundits question if she has the will to do anything to win.
She says "wow! I mean I could be the first ever JMDD champion in this
organization, I am so proud that I got this far"
She continues "but I don't aim to just let this moment pass me by, I
want that diamond encrusted bra, you won't stop me Lucy"
Lucy let's out a fake yawn, before replying "you won't have a choice,
I have beaten bigger and stronger girls then you to get this far, so
you do not worry me"
She continues by saying "my jugs were voted the best in Britain, so it
is destiny that these (cups her jugs in her tank top) are going to
hold the diamond title bra as the first ever champion"
Both girls laying their cases out for the press and fans, the girls
are up for the final stare down, whispering insults as they touch
heads, only separating when told to, they leave the stage with smiles
of confidence on their faces.
Fighting time, Holly is out first with Taryn Terrell and Eva Carneiro
by her side, she is wearing a candy cane striped pattern bikini with
white gloves, her blonde hair is in a ponytail.
She looks confident as she smiles to the crowd in the bleachers, she
is even chatting away to her corner crew, though Taryn seems to not be
too chatty, focusing on getting her fighter through this and away with
the title.
Stepping into the ring, Holly feels the sand between her toes as this
is the first time she's fought on a beach in her career, she soon jogs
to her corner, waiting for the arrival of her opponent.
Lucy soon comes out with Melinda Messenger by her side, Lucy is
wearing a navy blue bikini with matching gloves, her brunette hair is
braided as she jogs to the ring.
Her eyes are staring right at Holly, a grin on her face as she truly
believes this is her moment, Holly isn't going to take it from her.
Stepping into the ring, unlike Holly; Lucy fought Holly Valance on a
beach several years ago, so she has some experience adding to her
confidence it seems as she jogs to her corner.
Both fighters are brought to the ring centre by the referee, a BBU
official is standing in the ring with the newest title in their hands,
the BBU JMDD diamond encrusted bra, something that catches both
fighters eyes, staring intently on the biggest prize for both of them.
Quickly each fighter turns back to stare a hole through the other,
picturing smashing the others jugs off their chest so they can win.
The referee asks for a touch of gloves, both fighters swipe gloves,
not really interested in respect, just on getting started, which the
referee seems to be too, when everything is ready, the ref signals for
the bell to begin 10 rounds of JMDD championship action.
Round 1:
"Ding" out come the fighters, Lucy moving the quicker on her toes of
the two, dancing around the slower Holly, the blonde meanwhile is
landing long range punches with her extra height to start the round.
Lucy slips under a right, landing a left cross to the side of Holly's
jugs and a right to the ribs, the bigger girl forced onto the back
foot as the smaller girl tries to press forwards.
Holly shows her strength by nudging her back with her left to the
head, but she misses when she swings another right, Lucy showing
impressive footwork in the sand, calling on that experience she has of
the two.
The TV presenter is struggling to adapt to it, as Lucy moves around
her and landing through the guard of her older opponent, digging to
the body of Holly and to the chin.
But as Lucy tries to time an attack, Holly starts to read her
movements, stepping back out the way of a right to her body, digging a
double jab to the top of Pinder's head.
Holly starting to get into the fight, driving Lucy back with two
rights to the side of her jugs, both the jugs like a pendulum swinging
as they get hit.
Lucy though stands her ground and both slug it out to jugs and the
others face, she seems to regret that as Holly snaps her head back
with a straight punch and a left cross to the ribs.
The model is pressed back as she looks to be grimacing, covering up as
the round comes to an end with Holly finishing strong, but Lucy looked
to have the better of the round, giving Holly's jugs a pink hue
already.
Both fighters joining back to their corners, Taryn looking to call on
her own experience, being a former FCBA JMD champion herself, to tell
Holly what to do.
While Melinda doesn't have that, she has fought in fights where her
jugs have been targeted, Lucy though looks the more confident of the
two fighters as she sits with a grin on her face.
Round 2:
Lucy looks to move around Holly again, but Holly starts to measure her
up with her jab, digging to the head of the model as tries to duck
down.
Holly then lands a right to the side of her head, turning the face of
Lucy, who covers up and finds herself being driven back.
The blonde looks to be growing in confidence, pinning Lucy behind her
guard with three punches smacking onto the arms of the brunette.
Holly getting her onto the ropes with her raw power, starting to sling
punches around the guard of Lucy, digging her fists into the ribs of
the model and the underside of her jugs.
Lucy trying to fight her way off the ropes, landing a right hook to
the sides of Holly's jugs to get her to take a step back.
But as she tries to step forwards, she gets hit by an uppercut, the
head of Lucy snaps back and she's forced right back onto the ropes.
Holly looking like she knows how to use her height and power on a girl
like Lucy, whose beaten girls like this before, but never had trouble
like this.
A right cross lands around the guard of Lucy to add to her woes,
before Holly can build off it though, Lucy grabs her in a clinch,
stopping the assault she's under.
The referee pulls the girls apart, Lucy moving to space and as the
girls are told to fight, Holly tries to step in again, but misses with
a left cross and Lucy manages to slip inside to land two short sharp
body punches.
Holly groaning and Lucy builds off the attack to a left cross up top
to turn the face of the blonde, looking to knock her back towards the
ropes.
But both girls end up planting their feet with seconds to go in the
round, just throwing hard shots through the others guard to the others
jugs.
The bell ringing with Lucy looking annoyed, Holly just staring hard at
her as tempers are starting to rise for both.
The title meaning too much to both that even Holly looks like she
wants to show she isn't interested in being friendly, especially as
she dominated that round.
Lucy scowling at Holly, not wanting to believe that she hurt her,
banging her gloves together as she wants to be back out to fight.
Round 3:
Holly starting off with several jabs as she stalks forwards, looking
to hurt Lucy early as she looks to land the big right.
But as she swings a hammer like right at the head of the brunette,
Lucy steps inside and digs a right to the chin of Holly to knock her
head back and take the power out her punch.
Lucy starting to back Holly up, landing several punches straight into
the jugs of the presenter, pressing her towards a corner.
But she gets clipped to the chin by Holly's right hook, suddenly it's
Willoughby who is pressing Pinder back towards the centre of the ring.
Maybe naive, but Lucy tries to plant her feet and slug it out with her
rival, she is taking the harder punches though judging by her face.
Holly forcing Lucy to disengage, she gives chase as she looks to keep
the pressure on, looking too keen though as she misses a straight
punch and takes a right across her cheek.
Lucy starting to dart in and out of Holly's reach to land two or three
punches at a time, then stepping out into space before she gets
countered.
Melinda in her corner nodding as Lucy finally seems to be sticking to
the game plan.
Late in the round, she parries a right and steps in to land an
uppercut to the left jug of Holly, who yelps and covers up as she
takes a barrage off her arms.
The bell rings with Lucy jogging back to her corner and high fiving
Melinda, both fighters starting to get their jugs iced up as the
punishment starts to mount up.
Holly getting shouted at by Taryn "use your strength, she can't match
you for power, but you are letting her run free" the fighter nods as
she knows she's right, it's just much harder when your opponent is
moving so freely.
Round 4:
Lucy now looking to build off the end of the last round, moving her
head as she almost looks to float around Holly, stepping to the inside
to land to the jugs of the bigger girl and gets out.
Holly looking more on the defensive, covering up and coming onto the
back foot, the smaller fighter looks to be bullying the bigger girl!
But it looks like she's playing possum, as Lucy comes in to land to
the body, Holly steps back and cracks her across the top of the head
with a left cross.
As Lucy's head turns, Holly drives forwards, she lands a right across
the left jug and a left to the bridge of Pinder's nose.
Lucy forced to cover up as she's knocked back to the ropes, Holly
doing as Taryn told her, keeping the pressure on her opponent.
The model is forced to clinch up again after she gets a right straight
through her guard to her nose, a small cut on the bridge of her nose.
The referee again pries the girls apart, Lucy looking to get back into
space again, Holly stalking her backwards, with both fighters landing
single punches.
Holly landing a stiff straight punch to that nose, a trickle of blood
starting to flow from that cut, Lucy forced onto the back foot as she
finds her opponent right in her face.
Late in the round, Lucy manages to slip inside and land a right to the
ribs of Holly and a left to the jug of her bigger opponent.
The bell ringing with Lucy showing she is still in this fight, but she
rubs her jugs on the way back to her corner, Melinda needing to get to
work right away.
Holly starting to relax, Taryn telling her to keep this up, Eva
working to get her ready for the next round, icing the jugs of her
friend.
Round 5:
Lucy looks to try to get on the move again, digging away at the body
of Holly with straight punches, but Holly is stepping forwards.
A right cracks Lucy onto her cheek as she tries to come in, opening
her up to two more punches to her nose, making that cut on her bridge
look even worse.
Covering up, Lucy is being driven back around the ring, Holly
continuing to press with her jab snapping into the guard of her
smaller opponent.
Before she bullies her back with a left shoulder, nudging her and
landing three hard rights to the ribs of Pinder, causing her to gasp
loudly.
Holly presses Lucy onto the ropes, the brunette just can't get out
from behind her guard as she takes a pounding to the body.
Lucy forced to push Holly, the referee warming both girls to keep
things clean as Lucy moves off the ropes, both girls give a quick nod.
The model finds a way inside to land a right hook across the jugs of
Holly, but she takes an uppercut as she tries to step back, her head
snapping back and her legs wobble.
Somehow she stays standing as Holly pounds her back to the ropes,
Lucy's guard looks to be lowering as the bigger fighter goes to town
on her jugs, just ripping punch after punch into them.
The bell rings to save her as the referee looked to be standing close,
about to step in and end the fight, instead he watches Lucy shake her
head, some tears flowing down her face as she looks mentally beaten.
Melinda having a hard job to patch her up, she is trying to rouse Lucy
into a fight back, icing both jugs up as they look to be reddened and
her nose has blood running down it.
Holly meanwhile is fully focused on the task it seems, her eyes have
the look of a predator about to take down it's prey, Taryn not saying
a word, just helping Eva to keep Holly loose by massaging her legs and
arms.
Round 6:
Lucy looks to be on the defensive as Holly stalks her back around the
ring, the brunette, swinging a few hopeful looking right hooks, Holly
easily leaning out the way of them.
Holly then digs a straight punch into the top of Lucy's head, adding a
right to the body of the model to start to drive her back.
Pinder covering up as she's driven to the ropes, she looks to give a
last gasp attack it seems as she trades with Holly.
But her body is giving up on her as she takes two cross punches across
her jugs, she screams out in pain and a right hook catches her flush
on the side of her head to put her down!
She is still awake, blinking hard but as the referee counts, Lucy
doesn't have the strength to push herself up, the count soon reaching
10 and the fight is over!
Winner: New BBU JMDD champion Holly Willoughby KO Round 6After:
Holly dances over to her corner, hugging her corner crew as she has
made history tonight, the smile across her face will be hard to take
off.
Lucy meanwhile has Melinda rushing to her side, the Glamour coach in
tears like her fighter as she can't believe she lost.
She helps Lucy up slowly, trying not to make her already sore body
worse as she helps her to her stool, quickly getting the ice packs
onto the bruised jugs of Pinder.
Holly jogs over and Lucy's eyes grow wide, the new champion grinning
as she stands in front of her beaten rival, Melinda quick to say
"don't hurt her!" Knowing she isn't a match for Holly or Taryn if
things kick off.
But the new champ tells Lucy "I am proud that you were the girl I
fought tonight, you gave me a great fight and well now I have the
title, thank you for making this special"
Lucy scowls, not wanting to see Holly, even if Holly is trying to
offer some sort of respect to her, she doesn't want anything to do
with her.
But Lucy seems to forget that Holly also has something else on her
mind, as the crowd starts chanting "JMD!" Her eyes go wide as Holly
slips off her bra and pulls her into her victorious jugs.
Lucy slaps weakly at the side of Holly, trying to fight her way out of
the smother she's receiving, Holly gritting her teeth, but soon Pinder
passes out.
Holly gently pushes Lucy so her back is resting against the
turnbuckles behind her, she tells Melinda "you can take her out now,
she gave me everything I needed tonight"
Melinda has to wave for medics to help her carry the snoozing Lucy out
the ring, the manager shakes her head as she watches Lucy being
carried out by two big men.
While inside the ring, Holly has her impressive jugs covered over with
the BBU JMDD title bra, the diamonds glistening as the crowd start and
clap the first ever champion.
Holly jogging to a corner and mounting the middle rope, waving to the
crowd before pointing to her title, then after she takes the plaudits,
she leaves the ring with her friends, the celebration tonight could be
even bigger if Alessandra Ambrosio can bring home the lightweight
title for the stable.
All Holly knows for sure right now is that there is a lot of girls who
she can choose from now for her first title defence, who will be the
chosen one?