Post by Vassago on Aug 31, 2017 20:01:11 GMT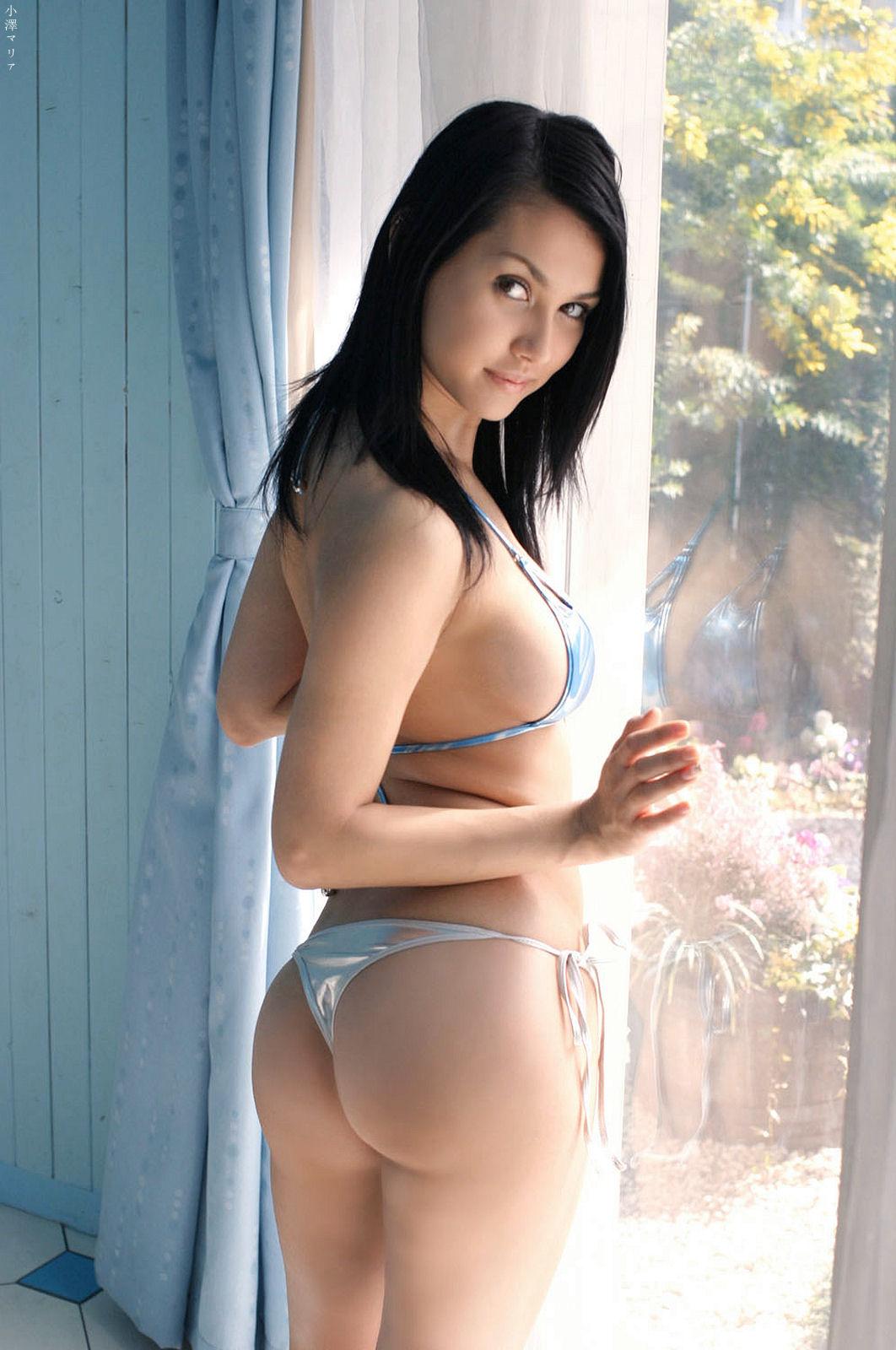 Vs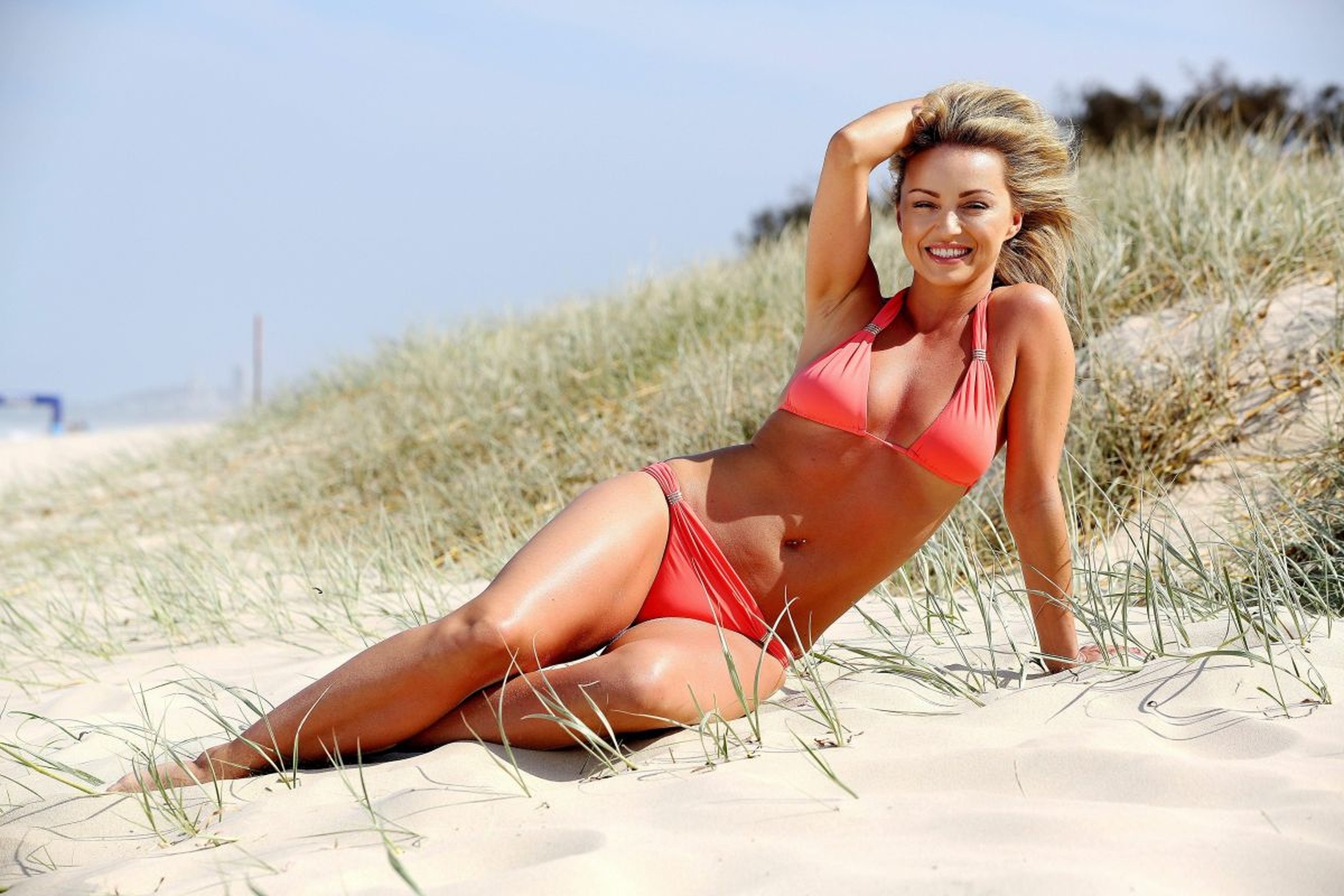 (Written by Girls Friday/Results by Vassago)(Girls Friday vs Free Agent)Intro:
Maria Ozawa and Ola Jordan do battle on the beach, two former
stablemates wage war as Ola tries to prove that the GF management was
wrong to cut her last year.
Maria is 31 years old, stands at 5'4 and holds a record of 7 wins, all
by knockout and 2 defeats to her name.
Ola is 34 years old, stands at 5'2 and holds a record of 12 wins, 8 by
knockout and 7 defeats.
The girls agreed to fight after a Golden Gloves poll was ran by the
Real View TV company on who would win, that saw Maria just win the
public vote.
Really though they have wanted a piece of each other for a while, so
the excuse of the poll doesn't cut too much with those who know them.
As Maria admits when interviewed in the build up to the fight "Ola was
a bytch, she though she was the head of the flyweights in our stable,
I think it was why she didn't make the grade, too busy bossing us
around to notice the failure she has become"
Asked how bad things were, Matiw replies "we had our hair pulling
moments, I know she was jealous the day I stepped into the gym after
being a Front Street Japan trail fighter, the look on that dimple
faced s*** was priceless, so yet things were bad and I aim on
finishing this once and for all!"
Ola of course sees things different, she tells the journalist "how she
survived and I didn't baffles me, I mean we all know her and Emily's
(Atack) past, they kept fighting time and again in the gym, on the
street outside the gym, hell I heard off the other girls Maria
challenged Emily to come to hers, strip off and settle it in private"
She adds "I mean she is also the biggest w**** going, I worried for my
man at the Christmas party, in fact I slapped the bytch for eyeing him
up once as he came to see me at the gym"
She finishes by saying "so it's there loss, like the rest of those
skanks I aim to cut down in that stable, Maria is the simple snack,
nothing more"
Fighting time, Maria is out onto the beach first, Taryn Terrell and
Eva Carneiro is with her, the Japanese fighter is wearing a white
bikini with matching gloves, her brunette hair is tied into a simple
ponytail.
Blowing kisses to the crowd, she winks at a few guys she sees as studs
in the front row of the bleachers, getting some angry looks from the
partners of the guys.
She doesn't seem to care as she steps into the ring, pumping her right
fist into the air as she skips towards her corner with sand being
knocked into the air.
Now out comes Ola, the stunning blonde has her coach behind her as she
starts to walk to the ring, she's wearing a red bikini with matching
gloves and her own hair in a ponytail.
She stares hatefully at Maria as she struts her stuff, nodding to her
rival as if saying "it's time to f*** you up" as she gets a loud
cheer.
Stepping into the ring, Ola poses with her hands on her hips in the
ring centre, her face pouting to show off her sexy lips and face,
before turning to jog to her corner.
The referee soon enough waves both girls to the ring centre, there is
a clash of jugs as they bump together, staring holes through each
other as they show they are not afraid of each other.
Asked to touch gloves, they instead call each other "bytch!" Before
jogging back to there corners, both ready to start, so the referee
signals for the bell to begin 10 rounds of flyweight action.
Round 1:
Both fighters come out quickly, kicking up sand as they come together
in tight, it's a brawl from the start, each working the other over in
tight in a phone box style fight.
Maria takes some hard shots to the ribs, causing little gasps to
escape her lips, but she is digging her punches into the side of Ola's
head to knock it around.
Soon they disengage with the crowd roaring both fighters on, Maria
using her height advantage in this space, digging several jabs into
the face of Ola.
But Ola bobs her head out the way of a straight punch and steps inside
to land a hard right cross and a left to the body, stepping back out
the way of a counter left cross.
As she steps back though, Maria steps forward to plug the gap, leading
both to another close range exchange, the fight descends into chaos as
they bump bodies, trying to enforce their will on their opponent.
Ola this time is the one to step back, creating space to circle Maria
up on her toes as the Asian fighter tries to keep being aggressive,
but ends up missing with her punches.
The Pole ducks under a right and comes back with an overhand right
that knocks Maria's head to the side, allowing Ola to start driving
her back to the ropes with three straight punches to her face.
Maria though grabs Ola into a clinch, both wrestling furiously till
they trip each other onto the sand, the referee struggling to pull
these hellcats apart, finally he does and as he stands them up, he
warns them to keep it to boxing, not MMA.
The round comes to an end not long after with both fighters getting a
loud cheer from the crowd, everyone knew this would be a full bloodied
affair and both haven't disappointed as they head back to their
corners.
Round 2:
Both again come out looking to take the fight to the other, Maria
using long range punches to try and gauge the distance, with Old
bobbing and weaving around her.
The Japanese fighter steps in to land a right cross, turning Ola's
head and looking to force the Pole onto the back foot.
Ola does retreat a few steps, but as Maris goes for a right hook this
time, Ola slips under and back into space, making Maria look dumb with
her wide miss.
The dancer is finally starting to show off her skills, dancing around
the more flat footed Maria, stepping in to dig three punches to her
abs and ducking under the counter punches, before she steps back out
of range.
Maria trying to give chase, get inside and hurt Ola, but she is at
best landing glancing punches, she just can't seem to work out where
Jordan is going to be.
Ola keeps ducking or moving her head out the way of Maria's punches,
then she is stepping in to land another straight to the lips of her
rival.
Then she adds two more cross punches to the cheeks of Maria, knocking
her back a step, before moving out the way of a haymaker like right
that would have taken her head off.
Instead Maria is overbalanced and Ola snaps three punches into the
mouth of Maria, blood starting to drip from a busted bottom lip of the
Asian.
The round ending with Ola raising her arms up as she stares daggers at
Maria, trying to get into the head of her rival, who stares equally as
hard back.
Both jog back to their corners with Maria's corner working on her lips
as Ola comfortablely won that round, especially judging by her smile
as she talks to her coach.
Round 3:
Maria looks unsure how to get on the front foot, allowing Ola the
early going as she digs at the body of the model and dances out the
way of a straight punch.
Ola steps inside and nearly bumps Maria onto her heels with her jugs
as she steps inside, digging three punches to the right side of
Maria's body, she takes a left over the top to her cheek that forces
her back.
Maria giving chase but missing as Ola retreats several steps and
sidesteps her, the brunette let's out a yelp of frustration as she
turns and tries to get at Jordan.
She takes a jab through her guard and an overhand right from Ola to
push her onto her heels, the older fighter landing two more punches to
the right cheek of Maria to knock her back several steps.
Maria pressed onto the ropes as she covers up, Ola slamming away to
the sides of her rivals body; forcing gasps from the Asian as she
grimaces behind the guard.
Forced to fight her way off the ropes, Ola maybe too confident as
Maria snaps two straight punches into her nose, then a right cross
that knocks her back towards the ring centre.
Ola trying to shove her way back forwards, both fighters digging away
at each others bodies, Maria forced to take a step back to land a
right cross as she shows she still has some fight late in the round.
The bell ringing with both bumping bodies and spitting insults, the
referee needing to push them back from each other, telling them to get
back to their corners.
Soon they do as told, sitting on their stools scowling, Ola continues
to prove her dominance over her rival, maria though showing she's not
going to back down so easily.
Round 4:
Maria looks to try to get at Ola, wanting to hurt her rival after
being embarrassed up to now by the older fighter.
But Ola is still moving out the way of her punches with the quicker
footwork, she snaps her jabs into the bloody lips of her opponent and
can be seen smirking.
Maria manages to land a jab and straight punch to the head of Ola, she
misses with a right cross and takes a right hook to her chin.
Ola rocks Maria back to the ropes, the model forced to cover up again
as she takes a pounding to the body and her cheeks, her cheeks are
looking puffy.
Pushing Ola back in desperation, Maria moving off the ropes and
digging her jab into the face of Jordan to try to get herself back
into the fight.
Again though Ola ducks under the right and steps inside to land an
overhand right, Maria's legs buckle and a left hook puts her down to
her side in the sand!
Ola jogging back to a neutral corner, the referee counts Maria as she
stirs, the downed fighter pushing herself up to all fours at 5 and
beats the count at 8.
The referee checks her and deems her OK to fight on, with Ola straight
at her, Maria forced to cover up as she is backed up towards a corner.
Luckily for Maria, the bell rings to end the round before Ola can
finish her off, the dancer shouting "your mine bytch!" Before she jogs
off to her corner.
Maria shakes her head, trying to clear her head as Taryn helps her to
her stool, doing her best to clear her head and get her ready for the
next round.
Round 5:
Ola looks up to end this right now, chasing Maria back around the
ring, the model covering up as she backs up with her own jab being
fired out defensively.
The blonde parries a right and steps inside to land a left cross to
turn Maria's head to the side, she misses a right though as Maria
leans out the way.
The younger fighter is starting to catch Ola as she is desperate to
finish this, but in her haste she is leaving herself open to counter
punches.
But she manages to dig two shots to the abs of Ozawa, just missing a
right hook and being pulled into a clinch, with the two falling into
the ropes.
The referee needed to pull the girls apart as Maria is still shaking
her head, but she looks to be recovering as Ola can't find the off
switch.
Instead of Ola sticking with what worked, she is too busy trying to
get to the inside with a straight forwards attack then using her
speed.
Maria catches her late in the round after leaning out the way of a
right, she lands a left hook and quickly adds a right to knock Ola
back several steps.
An uppercut digs it's way through the guard of Ola to snap her head
back, Maria driving Ola back across the ring and a small cut has
opened up on the bridge of the Polish fighter.
Ola gets inside to force both to slug it out, both desperate in their
punches, the bell ringing to end the round with the referee needing to
push both girls apart.
The girls shouting "w****!" "S***!" "C***!" At each other, they hatred
between them makes them want a piece of each other more.
Both head back to their corners, needing to be cleaned up as both have
blood on their faces now, the crowd chanting their names.
Round 6:
Ola looking to try and get at Maria early to get control back in the
fight, but she doesn't seem to have shaken off the beating at the end
of the last round.
She misses with a right hook and takes a straight to her cut nose,
causing her to yelp out in pain, Maria adding a left hook that slams
into the side of her head.
Ola being rocked back by several punches that knock her head around,
the blonde covers her face, so Maria digs away at the body to continue
to drive her back.
As her back touches her on the ropes, she tries to fight her way off
the ropes, but she is now feeling the full power of a resurgent Maria.
The Asian fighter looking in total control now as she rips away at the
body of Ola, who is groaning and a right to her cheek makes her legs
wobble.
Maria one of the harder punches in the division, reminding people as a
cut forms above the left eye of Ola, making the stunner look a real
mess.
Ola needs to clinch up to recover as Maria can be heard saying to her
"I've got you now bytch" as she scrubs the back of her rival on the
ropes.
Separated by the referee, Ola lands a good jab to the lips of Maria to
slow her assault down, but a left cross is blocked and she takes a
straight onto her nose and a left hook.
Stumbling back; Ola covers up as she gets beaten to the ropes once
again, just before the bell rings and now she is saved from further
punishment.
Both look a mess as they head back to their corners, Ola seems to have
lost her confidence, looking at the sand instead of her rival, who is
glaring through pained eyes as Taryn and Eva both work to clean her
up.
Round 7:
Ola is up, trying to get up onto her toes again, but her legs look
heavy as Maria nearly bumps through her with a straight punch that
snaps Jordan's head back.
The dancer stumbles back and a right hook puts her down to her down to
her side! The referee needing to nudge a gloating Maria to a neutral
corner.
He begins counting as Ola drags herself through the sand to the ropes,
needing the ropes to help pull her up to her feet to beat the count at 9.
She tells him she can continue, he nods but Maria is quickly onto her,
knocking her back onto the ropes, Ola slumped onto the ropes and
quickly the referee dives in to pull Maria off of her and waves the
fight off as Ola can't continue!
Winner: Maria Ozawa TKO Round 7After:
Maria roars with delight, raising her arms up into the air as she
heads to her corner and gets a hug from her corner team, both smiling
widely as they tell her "awesome job babe!"
A big win for Maria as she showed her toughness to comeback from being
down and taking one hell of a beating, though some might question if
Ola was too busy after revenge to concentrate on the fight.
Ola needing her coach to help her too her stool, wiping the blood from
the face of Ola as she looks rightly upset at the loss, this was her
chance at revenge and she lost.
But things are about to get worse, Maria storms over after getting her
gloves taken off, pushing the coach of Ola out the way and dragging
her rival off her stool onto her knees.
Ola tries to fight her way back by slapping at the reddened body of
Maria, but she takes a knee to the body and is shoved to her back.
Maria then sits on the chest of Ola with her c*** under the chin of
the beaten blonde, she flexes her arms as she shouts "this is why you
were cut! You are not good enough you old witch!" Before slapping her
cheeks till Ola starts crying.
Laughing, Maria mocks her with "what a baby you are! I own your ass
bytch! Don't you ever forget it as I will rip each hair off your head"
standing off Jordan as she kicks some sand onto the face of her rival.
Ola has to be helped by her coach up and out the ring as Maria
mockingly waves her goodbye, telling Taryn "next time she tries me,
I'm bringing a leash for her" smirking as Taryn doesn't look too happy
with that, looking at her former fighter with some worry about her.
But as Maria leaves the ring, she turns her attention to her and the
trio leave to go to the changing rooms and get ready to support
Alessandra Ambrosio in the main event going for the lightweight title.