Post by girlsfriday on Sept 28, 2017 15:09:05 GMT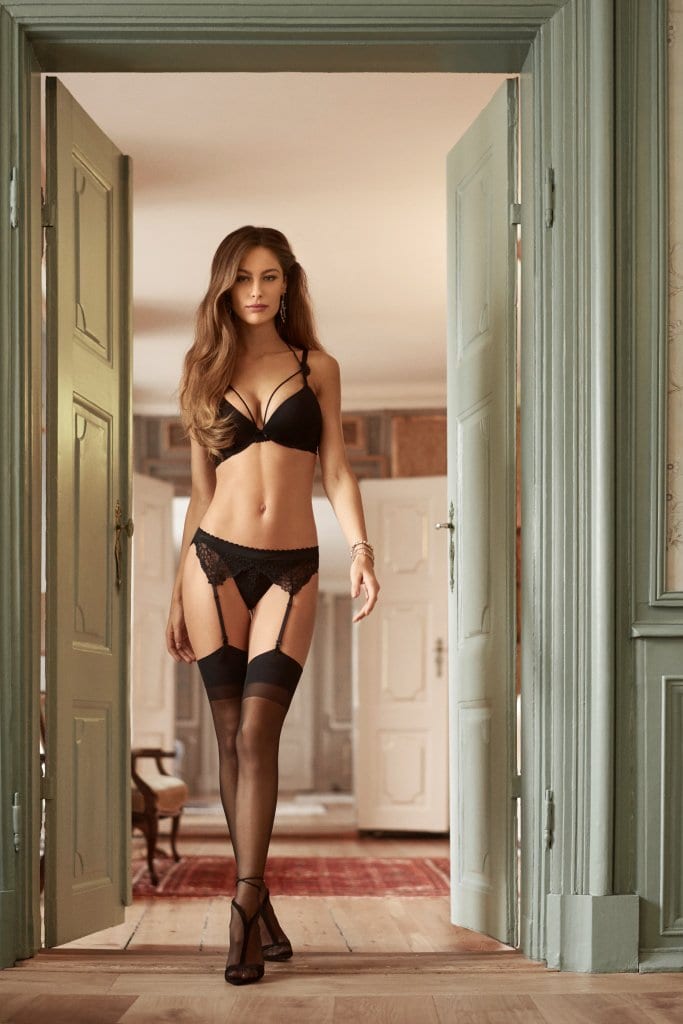 Vs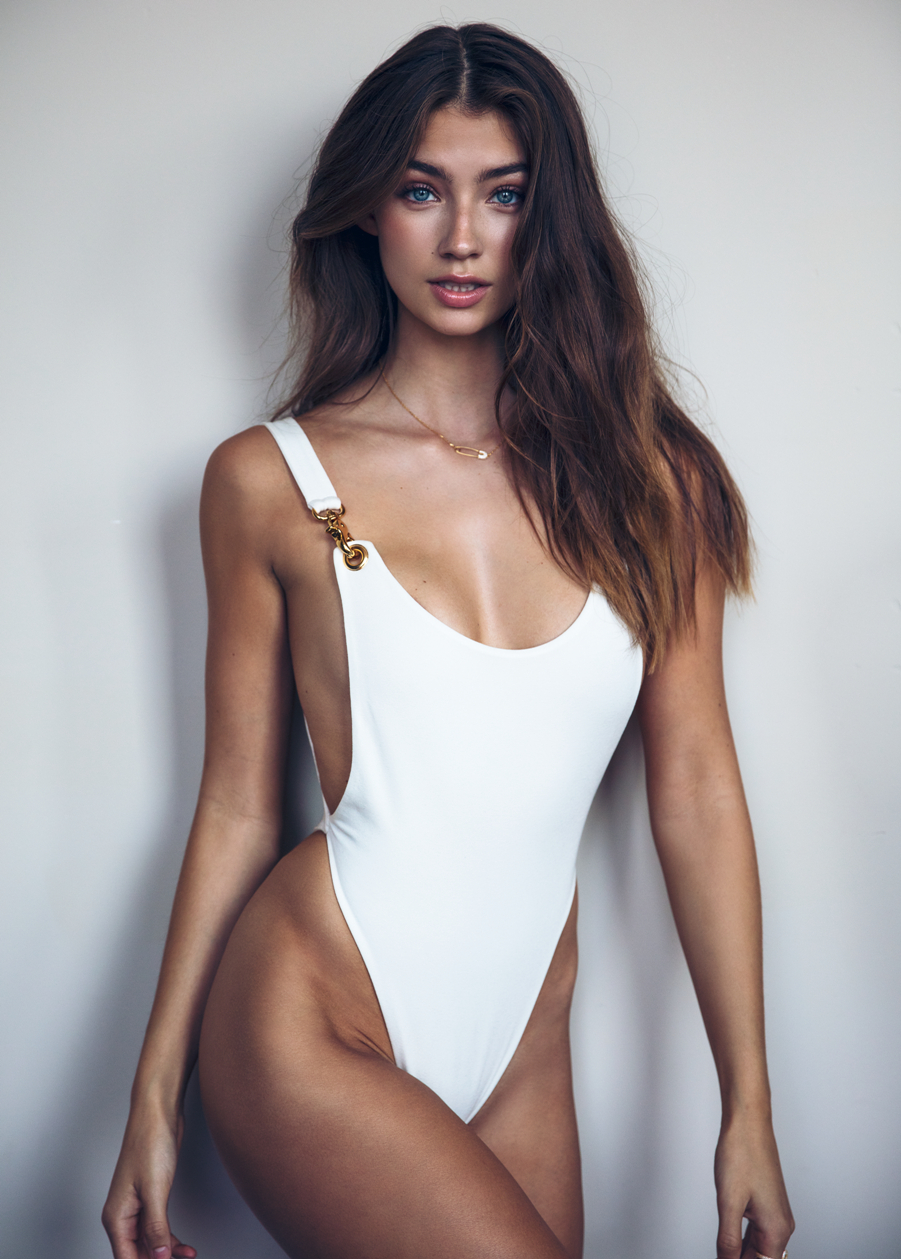 Mathilde Goehler vs Lorena Rae
Mathilde:
(24, 5'11, 3:1 BBU, SIRENs)
Lorena:
(22, 5'11, BBU Debut, Free Agent)(Written by Caspian/Results by Vassago)BEFORE:
Mathilde delighted to be on the fight roster in the second SIRENs bout of the evening. She hasn't been seen much since her convincing victory over previous German rival Ann-Kathrin Brommel in a vicious back-and-forth action back in March this year, and the crowds look equally eager for a return to form tonight. The ravishing brunette emerging from behind the curtains with a toothy grin, like a wolf hidden in sheep's clothing as she waves to the crowds, but that smile immediately vanishes when it's her opponent's turn to enter the arena.
Her opponent tonight may be a newcomer to the ring but no stranger to a lot of fans in attendance. Lorena Rae another darling of Instagram and the online social media world, a model coming in at 5'11 inches and just over 1,000,000 followers online - no wonder the tall German blonde has an equally confident smirk on her face tonight.
Some Danish/German beef going on here as well at the pre-press conference table, with Goehler expounding her credentials of knocking out one of Lorena's kin the last time she met a German in the ring, and Rae just shaking her head with a pity-smile, retorting in her own thick German accent, even interspersing with some German words: "We have a saying in the German language, it's called Backpfeifengesicht. How do you say this in English? It means 'A face that begs to be slapped. I think Mathilde - this word describes you very well, no?"
Mathilde's face lighting up red but from the offensive language coming from the other girl's mouth. She suddenly has to suppress the urge to rush over to the other end and beg some hard slaps into this insolent girl's face herself!
"Din kælling! (You bitch!) Come over here and let's see whose face gets slapped by the end of tonight," is all she retorts, gritting her teeth as she seethes in her seat.
Weigh-ins have to be specially refereed with the amount of bile being thrown from either direction.
Referee steps in between both proud ladies as they flick their hair at each other and then start poking of fingers into bra steps and chests.
Lorena continuing with that smug look as she resumes her German taunting… looks like Mathilde has met her match in terms of getting under her opponent's skin.
It's Goehler who's first to lunge at her foe, last straw for her when Rae mouths the words "Küss meinen Arsch, Fotze! (Kiss my ass, c*nt!)" to her face, but the referee restrains the proud Dane just in time before her open palm (or sharp fingernails) can make contact with skin.
Both ladies herded to the ring immediately after, amidst the loud chanting of the crowd for them to get it on.
And one doesn't need a further reason to see why: both girls looking gorgeous and toned, promising a match with lots of back and forth drama.
Mathilde in baby blue bra top, short, tight denim shorts below, with black gloves, choosing to let her hair down for effect.
German blonde going conservative by comparison with tight-fitting black bikini, white gloves, hair bundled back in ponytail.
Referee signals for the bell and here we go for ten rounds of Welterweight action!
ROUND 1:
It's clear that both girls simply don't like each other even though they've just met, and it definitely shows in the opening round with both charging straight and opening fire.
Mathilde the more aggressive of the two early on, targeting the face with some quick and crisp punching, smashing the cheek in and smacking chin as Lorena takes the 'face-slapping' in earnest, but deigns it fit to give right it back: she sticks leather in Mathilde's face in retaliation, even landing some crisp shots on the chest and body towards the end of the round, which only fuels Goehler's anger at the early violation. Mathilde's rage not to be underestimated though - her rapid attacks are hurting the blonde, with painful grunts as she's the one who's first forced backwards trying to switch to defense from the enraged brunette. Mathilde's eyes lighting up as this happens, shouting in between the action, "How'd you like THIS kissing, b*tch??" as she gets the better of this opening round exchange.
Bell rings and referee steps in to stop the action, but both girls are still lunging at each other over his arms and shoulders, squealing for more punishment in their own native tongues.
ROUND 2:
Here we go - right back into the action it is then! Girls stride (or semi-sprint) at one another, and first blows contort the face clean as neither girl even bothers to put her guard up.
They stand and trade for a good minute like this, in the center of ring, just exchanging punches into the face and then on the body, with Mathilde feeling the first effects of having her belly set on fire with heavy hands puh puh puh puh in rapid pumping action.
Goehler takes opportunity to hit back hard, swinging bricks into the exposed face, whipping her head to the left and then the right, almost staggering Lorena for a moment, but the German's made of sterner stuff, Lorena coming back almost immediately with another left hand buried up into the stomach, then a right hand rotating Goehler's cheek, smashing spittle out of her mouth in wicked action!
Soon, slugging tactics become problematic for both girls as they realise they can both hit hard but know deep down that impossible to sustain this amount of abuse.
Last minute sees both of them finally back away and raise hands to cover their face.
They continue to trade long jabs, pecking at toned body and exposed chest but sending neither girl into danger zone again for the rest of the round.
ROUND 3:
First minute of the third round sees an equally slow start initially, with girls circling each other like apex sharks looking for opportunity to take a bite out of each other, but the illusion is shattered when Lorena finally makes first execution, lunging in and stunning Mathilde down the middle with a right cross.
Middle of her guard absorbs most of the damage but Goehler's stunned from the power of the blow. Lorena goes ahead and advances after her, wading in and burying another right hand spanking off the tummy, then chopping the Dane's head back with a snap uppercut.
If she's hoping for Goehler to back away in pain, however, she's mistaken - Mathilde opts to stand her ground and slam a right mitt back into the German's belly as well, folding her over with a OUUFF. Mathilde then clinching up with her foe and continues the body abuse, specifically tugging at the blonde's bikini fabric with one hand, firmly hugging her waistline by pulling at it in ongodly fashion, which unleashes a squeal of protest from Lorena that's quickly transformed into guttural pain as another right hand disappears into her body.
Mathilde resumes taunting into her opponent's ear, the close quarters back-and-forth making each word more poisonous as she ravages the body.
Lorena showing signs of helplessness as she doesn't have much experience in clinch-fighting, body and face continue to get hammered, until tummy-stuffing too much to bear…
The bell rings with both girls still standing but Lorena sinks to her feet just after, knees breaking as pain sending shivers up rest of body. Mathilde huffs breath down as blonde rests her face on her pulsing tummy, satisfaction evident on her lips, then shoves her back and onto her side, as though making a statement that she's already won.
BIG round for the Siren as she establishes her overall dominance in this contest: Lorena has to be helped back to her feet, stumbling back to corner, her body red and bruised after three rounds of hard-hitting action.
ROUND 4:
Lorena not so great with the taunting anymore, looking like wounded animal as she rises from stool.
Mathilde on the other hand CHARGES without blinking an eyelid: she knows how this works at this stage: gets in close in Lorena's face, then sticks gloves into inch and opening that presents itself: First right hand lands straight on the nose, knocking Lorena backwards, her eyes screwed shut.
Then Mathilde gladly continues burying rights and lefts into her open tummy, Lorena making grunting noises as she's stuck in her own corner, arms flailing trying to protect the face, but body absorbing one too many dull impacts as Goehler simply wears her strength down with each chopping blow.
"Stay down, kusse!!" screams Mathilde as Lorena again sinks back down to her knees, panting heavily and bent over from the body abuse.
It's another knockdown for the Dane as she confidently steps over fallen girl, raising her fists to the crowd.
Lorena squirming on all fours, arms tucked in and hugging tummy, looking in no shape to continue with this bout but audience lets out a gasp of shock and admiration as she manages to take a knee and begins to rise to beat the count.
Mathilde raising her voice from the other corner of the ring, repeating her taunting for Lorena to 'Stay down, c*nt!!" louder and louder each time referee gets closer to 10, but Lorena defies the odds and rises back up just by the count of 9!
Mathilde looks FURIOUS as heck, complaining to the referee, who merely shakes his head and waves for the last two minutes to continue. If Goehler plays her cards right here she could finish this… but wait - what the hell's Lorena doing??
Crowd holds their collective breath yet again as Lorena Rae comes sprinting out of her corner, hoping to catch Mathilde by surprise! Surprise attacks backfires spectacularly however when the brunette merely side steps at last moment and her wild fist sails harmlessly past…
Goehler digs leather into Lorena's gut for her effort, and the deepest moan from the blonde's lips and widening shock in her eyes immediately suggest that that was the last mistake the German made… Rooted to the spot, holding her stomach, alows Mathilde to pull back fist and BLAST it right down the middle! AND LORENA GOES DOWN A SECOND TIME!! That powerful cross DISAPPEARED into face, slamming into nose and mouth like a clothesline forcing her head and torso backwards, crashing into canvas with loud THUD. It's over, folks - surely?! Referee takes a look at the fallen goddess, eyes shut and chest rising and falling rapidly, decides that she's done!!
Official Decision: Mathilde Goehler defeats Lorena Rae via KO4!AFTER:
Mathilde quick to assert her dominance as she catches her breath over the fallen girl, then positions her legs astride her prone body, posing for the camera flashes going off in every direction.
Satisfied at capturing her victory in tomorrow's news, she reaches down and tugs sharply on blonde hair, bringing a moaning Rae up to her knees, no forgetting to send SLAP after hard SLAP on her face at period moments, making the blonde eat her own words.
"Whose face deserves to get slapped now, huh? HUH?!" Mathilde scolding tone as she continues to berate the blonde to her face.
Lorena too spent to reply, finds her chin resting on Mathilde's belly, panting hot air on skin just below the pulsing navel, dishevelled hair framing her shocked eyes squinting up at her tormentress.
"Fick dich--ugghh," is all Lorena can spit out in German, before her face tugged back and face AGAIN stung by Mathilde's open palm and sharp fingernails, with a few more tight backhands to her face finally silencing the proud girl.
Mathilde tugs again on blonde hair, poses proudly with Lorena's cheek resting defeated on her tummy, before relinquishing her hold and letting her slide back down to canvas.
Questions about Lorena going too hot on her debut match here tonight, and whether she could have counterpunched Goehler for more success.
But the fact of the matter is she just couldn't stand and trade with the proud Siren either, with Mathilde showing everyone just how the Danes do it.