Post by girlsfriday on Oct 26, 2017 16:09:54 GMT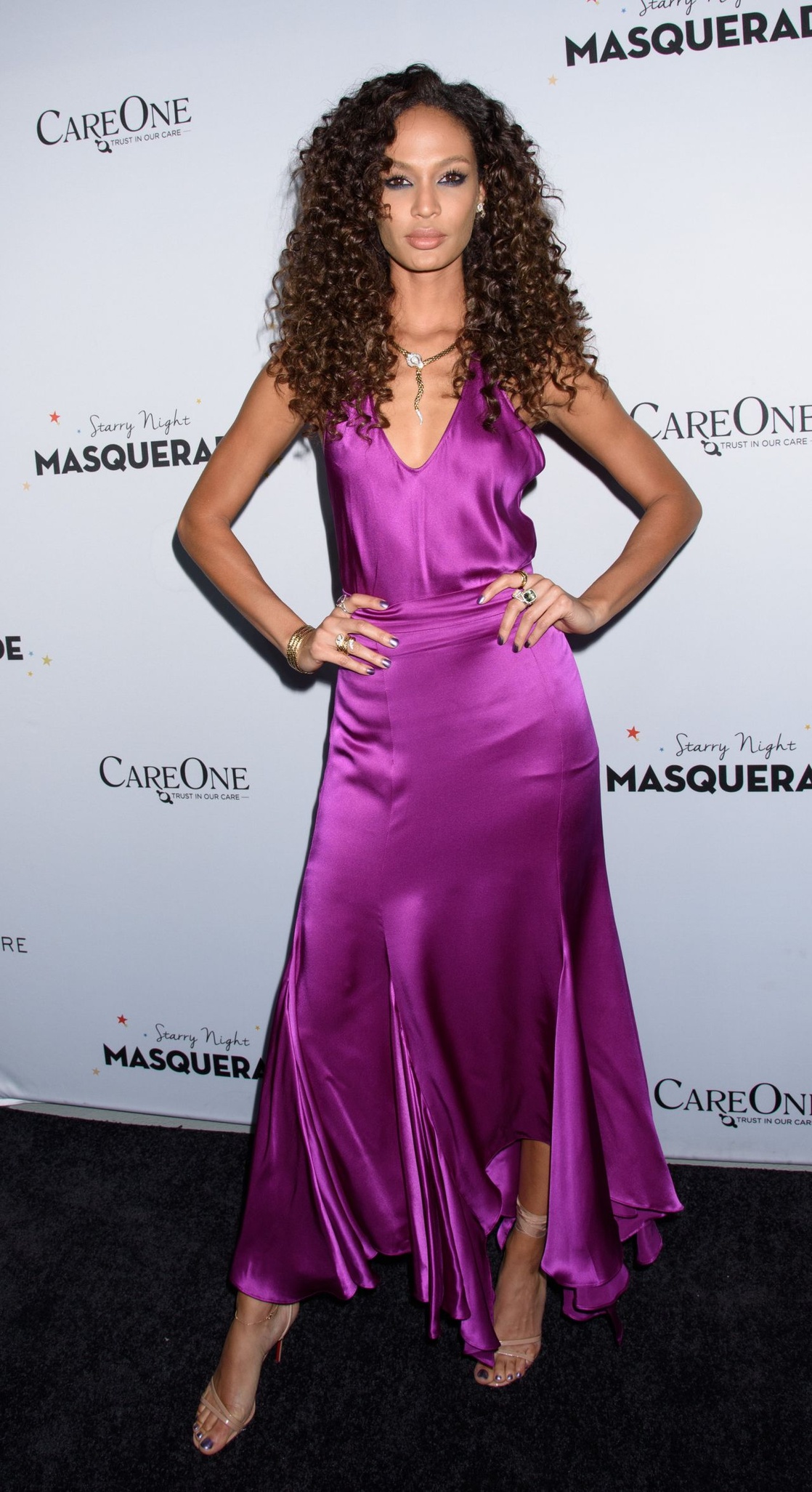 Vs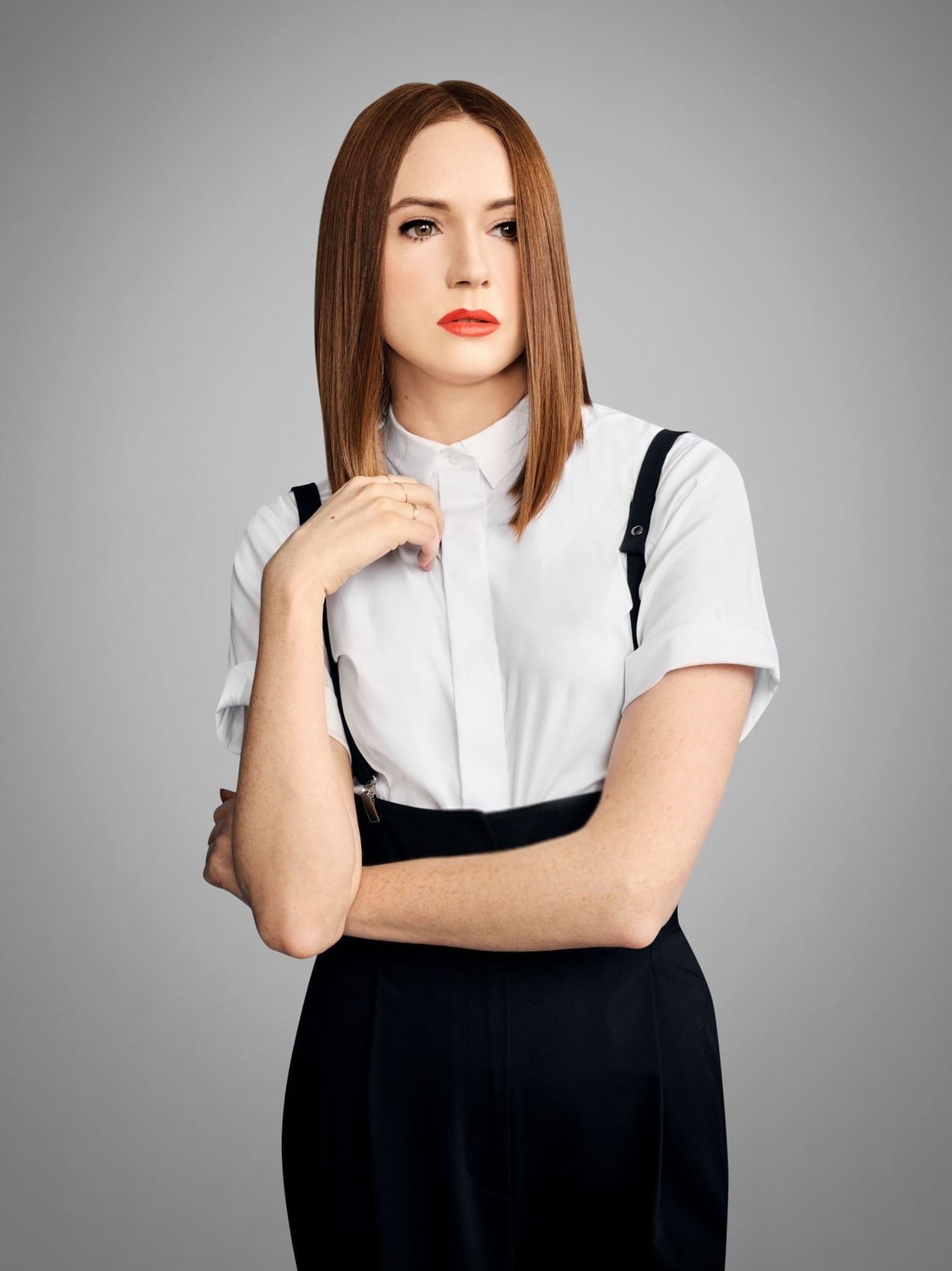 (Written by Girls Friday/Results by Vassago)(Girls Friday vs Lookout! Atlantic Boxing)Intro:
Joan Smalls meets Karen Gillan in the Quarter Finals of the BBU welterweight title tournament, the winner meeting the winner of Jaye Jacobs vs Nicola McLean bout in the semis.
Joan is 29 years old, stands at 5'10 1/2, she has an unbeaten record of 3 wins, all by knockout, she advanced this far by beating Sophie Howard.
Karen is also 29 years old, she stands at 5'11 and holds a record of 4 wins, all by knockout and 8 defeats, she advanced by beating Peta Todd.
Both girls show how stunning they look with the smouldering looks they give each for the photos before the press event begins properly.
Going to their tables, the fighters give each other one more hard stare before sitting down, Joan gets to speak to the press first.
"I have to say that Karen certainly will be one of my toughest tests, but I am the toughest welterweights around, I always keep in fighting shape and while this year has slightly been a bust due to waiting for this fight, I have been sparring with the FCBA champ Hilary (Rhoda) for the past year" Joan tells the press with a small smile.
She continues "once we received the date of this fight, I have been training harder then anytime in my career, I have been training in the stable gym, on my spare time I've been punching and kicking my punchbag thinking of you Karen, but when my fists smash into your face, this will have been all worth it"
Finishing by saying "I have to tell Jourdan, she is my best friend outside the stable but I still am planning on winning our challenge and getting that title for myself babe, I hope it's you and me in the final though"
Karen starting to shake her head, replying "after our first round bouts you did the same thing, you are looking past me again when I am going to stop this run of yours stone cold on it's tracks"
She continues with "I have fought on both sides of the Atlantic, battled top stars, so when I am punching your lights out, just remember that when I advance"
Finishing her own speech by saying "I am going to finally win a title, I've worked too hard for failure to strike again" gripping her fists hard as she thinks about the times she failed, not this time she swears as both girls head off stage.
Fight night, out comes Joan first with Melanie Sykes and Eva Carneiro with her, she raises her right fist into the air to a good sized cheer before she begins her walk to the ring.
She is wearing a tan coloured bikini top, matching trunks with her name on the waistband in white and white gloves, her long brunette hair is in a ponytail.
Climbing into the ring, she bows to each side of the ring, before heading to her corner shutting her eyes to concentrate on her game plan.
Now out comes Karen Gillan with Nicole Ritchie by her side, the crowd seem to be on her side tonight as she gets a louder cheer, one she responses too by blowing a kiss to the fans.
As she walks down to the ring, she is wearing an navy blue bikini top, matching trunks with her surname in white and white gloves, while her flame red locks is in it's own ponytail.
Climbing into the ring, she waves to the crowd as she heads to her corner, once she gets there she runs through a drill to warm up.
Brought to the ring centre, the sight of these two beauties going nose to nose seems to silence the crowd, fans seemly trying to work out whose hotter, while the girls continue to stare through each other.
Asked to touch gloves, both give the other a quick swipe to show there is some form of respect, but they mostly want this fight to begin as they jog back to their corners, the referee signals for the bell to ring to start 10 rounds of welterweight action.
Round 1:
Out come the fighters towards the ring centre with Karen looking more light on her toes, Joan looking to hunt the bigger girl around the ring.
It is Karen though who takes the early advantage of the round with her hand speed allowing her to sting the face of Joan through the mitts.
Joan lands a few shots of her own through to the cheeks of Karen, but misses with a right hook and the redhead sneaks to the inside to land two stiff body shots to knock some wind of her her.
The Brit is moving too quickly for Joan to really settle herself, Karen snapping her head back with two straight punches and steps quickly out the way of a counter right cross.
The Girls Friday girl is taking too many punches at the moment, forcing her to cover up as she tries to work out how to stop her opponent, who is famous for this speed in the ring.
But she just can't land her power yet, instead she is taking shots through her guard to her face, making Joan groan out each time she gets hit.
The fans clapping Karen as they watch her show off her experience to control the round, Joan looking frustrated as she manages to at best land a few jabs to end the round.
Karen almost dancing back to her corner, bumping her fist with Nicole, while Joan looks like she's pondering in her corner, wondering what she needs to do to adapt to her opponents speed.
Round 2:
Joan looks to come out more quickly, moving her head out the way of a few jabs of Karen to make her miss, before landing a few punches of her own to the nose of the Scottish fighter.
The Puerto Rican starts to finally work Karen back to the ropes behind her jab, the actress forced to cover up as she retreats backwards.
But Karen shows a good turn of pace, slipping under a left cross; she stands up straight and turns before Joan can set herself, allowing her to land several punches into the body of her opponent.
Who gasps at her abs taking a beating, before she shoves Karen back, she misses with a right cross though, opening herself up to two hard cross punches from Karen, knocking Smalls head around.
Karen spots a chance to push Joan onto the ropes, using her left to pin her on the ropes and uses her right to dig away to the body.
Groaning as she sits on the middle rope, Joan pulling Karen into a clinch as the referee steps in to break the grappling pair off the ropes.
After being separated; Karen continues to pin Joan behind her guard with her long range punches, moving around the smaller fighter as she controls the pace of the fight with her punches.
Joan misses with a right as she tries to catch Karen, instead getting clipped to the chin with an overhand right, that knocks the model onto her heels.
Allowing Karen to drive her back late in the round with a flurry at the abs of her opponent, till the bell rings to end the round.
Nicole wiping the head of Karen to clean her of sweat at the pace she's setting, the Lookout corner looking much happier of the two fighters.
Joan rubs her abs, looking frustrated already; Melanie trying to keep her focused, telling her "look this is your big shot, don't let Karen rile you up, she's quick but you are smarter right?" Getting a smirk in reply.
Round 3:
Karen continues off where she left things with her dancing like footwork allowing her to continue to bang her fists to the top of Joan's head.
Slipping under a straight punch to slip inside to land two hooks to the side of Joan's body, the Latin fighter groaning as she is forced behind her guard.
The redhead continues to dig away to the abs of her opponent making grimace as she drives forwards, a smile on her face as she enjoys the little echo's of leather on flesh.
But she leaves herself open to a right hook that turns her head, Joan finally getting some form of opening as she drives Karen back with a flurry knocking her head back.
Karen needing to call upon her experience to get out of this mess she finds herself in, leaning out the way of a straight and moving around to the side of Joan to get out the firing line.
Joan trying to hunt her down, but Karen slips under a left and lands a right to the ribs to open up the South American fighter to more hard body shots.
Till Joan manages to push her away, Karen keen to get back in tight, but Small catches her with a left hook as she comes in close.
The Scottish fighter gets forced back again as she covers up, Joan getting to finally rip away at the guard of her title rival.
Karen trying to fight back as the crowd cheer her on, but now this is Joan's realm; the fighters each slam punched across the others cheeks, but Joan is landing the harder punches it seems.
The bell rings with both girls holding back just in time from striking each other, Joan nodding to her corner as she is relieved just to lay a hand on the spitfire she's fighting.
While Karen believes the fight is still in her hands as she heads to her corner, both fighters marked up but still mostly look fresh.
Round 4:
Karen looking to get back into her groove, moves around Joan once more with her jab flickering out at the head of the Latin model.
But Joan is coming straight for her, looking more assured as she takes a few of those jabs on her gloves, before parrying a right cross and stepping in to land two hooks of her own.
Gillan manages to land a straight to stop Joan charging forwards, as she tries to move around Joan, she is finding herself getting smacked into her face as she tries to outwit her opponent.
The Scottish star does manage to land a right to the ribs of Joan to make her wince, she doesn't retreat into space in time though and takes two straight punches to her lips to cause a cut to appear on her bottom lip.
Joan keeps Karen on the back foot, keeping her moving outside of the ring, making her expend energy and stopping her from striking back.
The redhead slips inside to land a right to Joan's face, the two start trading as Karen tries to enforce her will onto Joan.
Problem is as she tried to move back out to move to the side, she gets clipped across her nose with a right to make her yelp out.
Joan powering forwards with rights and lefts digging into the sides of Karen's body to force groans from the Guardians of the Galaxy star.
Karen covering up as she's driven onto the ropes, Joan pounding away as she looks to end this early, the redhead firing back, trying her best to get off the ropes as sweat flies off both fighters into the air, with some blood from Gillan's lips.
The bell rings with Joan shouting "this is my ring!" To a mixed response from the crowd, Karen staring angrily through her from behind.
Nicole needing to clean up the face of Karen as it is the first time in this fight she has to do much, telling Karen "look to counter, don't let this get away from you"
Round 5:
Karen again looks to get her legs on the move, but Joan is closing the ring off with her own movement, Gillan eating several more punches to her face.
The redhead managed to land a few back as the girls trade at midrange, till she tries to step inside to land a right hook to the body of her opponent.
She misses though as Joan steps back and snaps a jab into the bloody lips of Karen, following with a right hook that slams into the nose of Karen to rock her back.
Karen really needing her footwork now and a few defensive punches keeping Joan from rushing her, Karen knows she needs to get her rhythm back.
But as she lands two short sharp punches to the abs of Joan, she gets shoved back and while off balanced, she takes a right across her lips.
Joan forcing Karen onto her heels as she drives forwards with a barrage of punches digging into her arms and gloves, nearly knocking the guard back into the redheads face.
Karen trying to slip away again, but Joan is right on her; trying to land an uppercut that she just about leans out the way of.
It gives Joan a chance to pin Karen onto the ropes, slamming away to the body of her opponent, forcing gasps and groans out of Karen's bloody lips.
Karen clinches up to force the referee to get involved, both sweaty fighters grappling as Joan scrubs her rivals back onto the ropes, till the referee breaks them up.
The bell rings not long after with Joan keeping control of the remaining few seconds of the round, she can't help but smile as she heads back to her corner.
Joan and Melanie talking about how to enforce her will in the final part of the fight, with Eva helping to ice her body up.
In the other corner, Karen looks pissed off, her early work is being scrubbed out by the aggression from of her rival, Nicole working on cleaning her up, bloody lips being wiped as she grimaces, hoping to find a way to win this fight.
Round 6:
Karen looking to counter Joan, letting her come in and bobs and weaves around the punches aimed at her head, landing through the gaps as she gets back some of the rhythm with her footwork that made her lead early.
The crowd starting to look more relaxed as Karen looks to be gaining control again with her punches snapping into the body of Joan as she ducks and moves around her.
But as she dips to strike Joan, she gets caught to the temple with a right hook, Karen stumbles away as her fans gasp.
Another right slams around her guard; rocking Karen as she is pinned to the ropes, her hands starting to dip as Joan pounds away at her head, rocking it side to side.
That's till the referee steps in, the crowd looks stunned as he waves the fight over as Karen leans on the ropes, he says Karen can not continue and has stopped the fight!
Winner: Joan Smalls TKO Round 6After:
The crowd is mixed on the result, Joan and Karen fans arguing if the finish was premature, Joan even looks a little surprised, though she takes the win with her arms raised up in the air.
Karen meanwhile takes a moment to peel herself off the ropes, arguing that she should have at least been given a chance to fight back.
Joan just ignoring the argument in the ring centre, getting her gloves taken off by Melanie as the Girls Friday camp are happy enough with the result.
But it doesn't look to be over yet, Karen storms over to Joan, telling her "you can't be serious, you can't take that victory, you didn't beat me"
The girls go nose to nose as Joan fires back "you were hurt bytch, you couldn't defend your f***ing self!" As tensions are running high in the ring after this controversial result.
Melanie and Nicole rush to stop an instant rematch, both fighters losing their tempers as they call each other out to continue this in the back.
Karen has to be led out by security, who worry she'll swing for either Joan or the referee, her dream of becoming champion ripped away by her opponent and the referee in her eyes.
No word on if Lookout Atlantic will put in a complaint over the refereeing standards, something that they won't be the only ones in the past few weeks.
All Joan knows is she is in the semi finals, a fact she celebrates by hugging her corner crew and telling them "thank you so much for the support" as they all smile.
Leaving the ring together with them joking about Karen, clearly this is an issue that is far from over between these two women, it will have to wait most likely as Joan waits to see who she'll face between Jaye Jacobs and Nicola McLean.